Atwood Magazine is excited to announce a partnership with LiveSyphon to showcase live music from across the country! The latest in our LiveSyphon series features Atlanta, Georgia artist ZALE.
When an artist can catch your ear with just a couple notes, you know they are something unique. Atwood Magazine, with partner LiveSyphon, proudly presents ZALE, a woman with unwavering mood and melody, and abounding rock and rhythm. The Georgia native is a rising tour-de-force with the vocal firepower to back it up. Describing her music as "alternative sexy rock," ZALE exudes confidence in her execution of emotionally evocative music and powerful, poetic lyrics that display a young artist coming into her own. She independently released her debut album, Fortress, in 2015.
LiveSyphon captured one of ZALE's shows at Smith's Olde Bar in mid 2015. Backed up with a band consisting of drums, guitar, and violin, ZALE's performance of Fortress' album opener "Onyx" swallowed up the room and our attention. Onyx, by definition, is a stone layered with different colors. In a way, this perfectly represents Hannah Zale. With her mix of genres and appeal, she really is a gem.
ZALE is all smiles as she begins the song, "I am a rolling stone. A tumbleweed at heart. I am a sunrise in the middle of the cold black dark." Her movements are captivating and accompany the strength of her voice. Her lyrics and attitude demand attention. Her deep, soothing voice fills the room and one's soul, leaving a lasting impact and a craving for more.
ZALE continues, "I am a fortress, a gated desert isle. I am the antidote to the venom and the fire." She isn't afraid to make a bold stand and let the world know who she is, and that she is here to stay.
I am a fortress, a gated desert isle. I am the antidote to the venom and the fire.
To learn more about the Southern belle, Atwood Magazine spoke with ZALE about her musical style and inspirations, her partnership with Jack Daniels, what she hopes listeners get out of her music, and more! Be sure to watch LiveSyphon's video of "Onyx" and be on the lookout for more music from ZALE!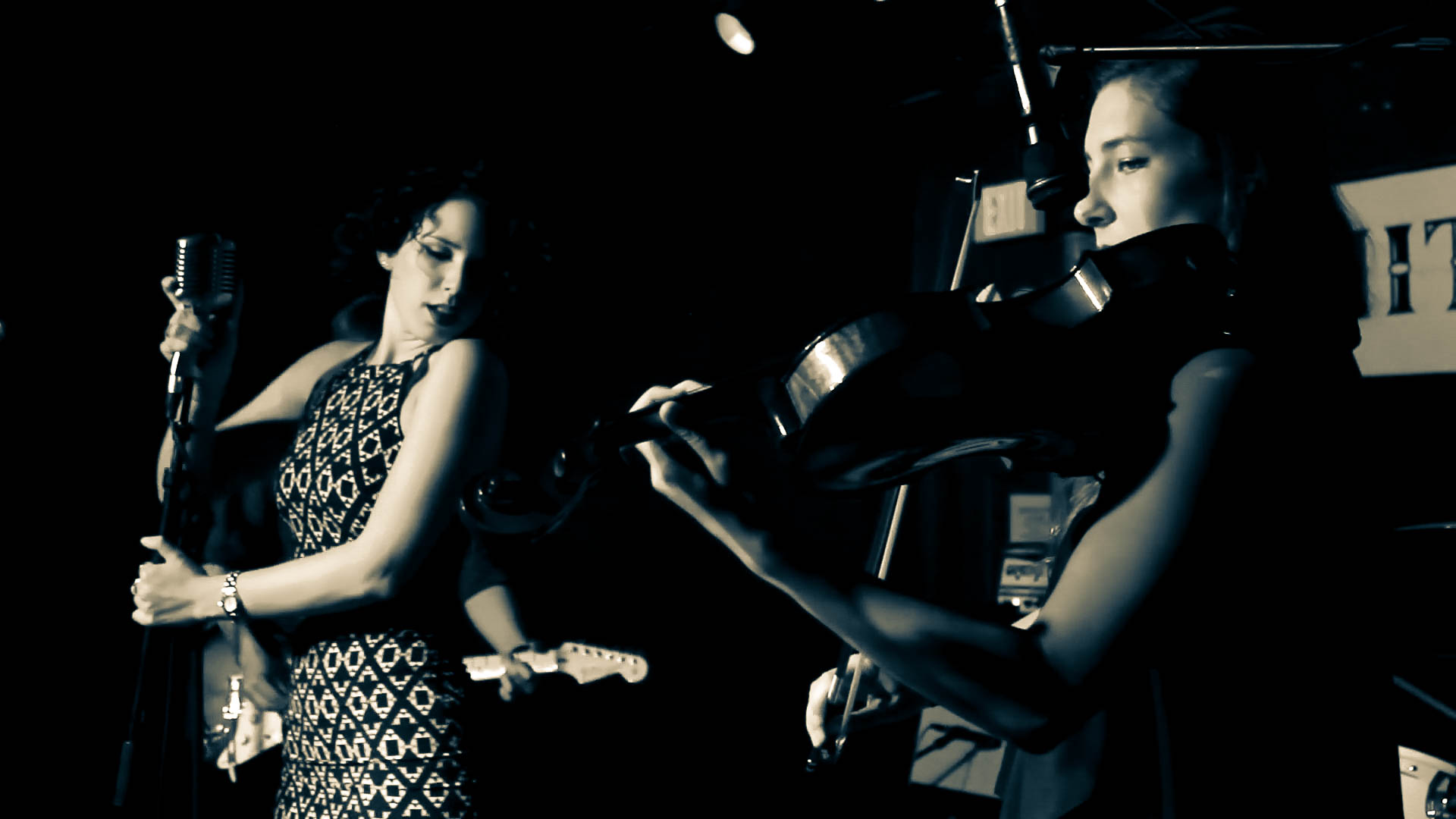 Meet ZALE
Atwood Magazine: Having been classically trained in opera, what made you decide to explore rock n' roll?
ZALE: Living and studying music in Athens, GA while attending UGA made me want to explore rock music. For the first time there were guitars and songwriters everywhere instead of pianos and sheet music. The energy of original music was contagious to me.
How has growing up in Atlanta, GA impacted your music?
ZALE: I grew up in Warner Robins, GA. My older sister Tali influenced and impacted me by exposing me to 90s pop and grunge music at an early age. The 90s is still the decade that inspires my music the most.
Your music blends elements of rock, blues, and more. Some people say that's common to southern rock/southern goth, but your music really mixes together multiple genres to create something special. How do you see where you're from - physically or musically - as influencing/not influencing what you create (if at all)?
ZALE: We are going toward a different sound with our second record. It's very purely alternative rock with an eerie and haunting quality. We have finally found a perspective and a focus as ZALE; something that has come with time spent writing, rehearsing, and just hanging out as a band. The music is much more collective now. My guitarist, Christian Gerner-Smidt, is from Denmark and he brings a lot of influence from super talented, obscure European rockers into the mix.
Do you have a favorite song you like to cover? Not necessarily onstage, but if you were just chilling at home with your guitar/instrument of choice, is there one song that you can't help sing?
ZALE: On stage with my band, I absolutely love covering "Paris" by Grace Potter. That opening riff just feels so right. AND I got to meet Grace backstage a couple months ago and she was just as wonderful as I thought she would be. Gave me some great advice too, "Go with your gut and never be too tied to anyone for any reason. Always be willing to walk away."
Off stage, I really like covering Jack White songs in 2 part harmony. His music has so much soul but it's all in the delivery and in the lyric content. I like taking cover songs to a very different place by messing with the feel and phrasing.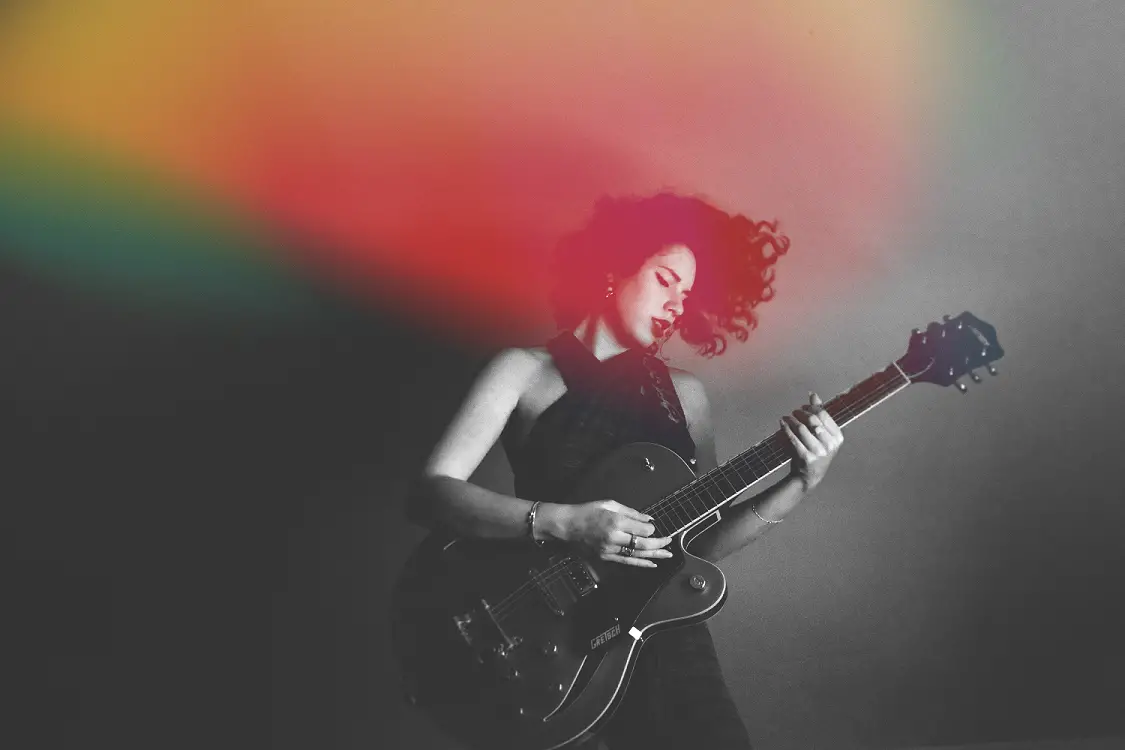 Do you remember the exact moment that you knew you wanted to be a musician? Or was it more of a combination of moments rather than a singular a-ha moment?
ZALE: It was a struggle to decide to be a musician. I come from a family of professionals and always thought I should follow suit. I think for me it was a constant, compulsive pull toward live performance that took me over the edge. I have to play live shows or I go crazy and get all sad and weird. I have to put on my eyeliner and my lipstick and sing my songs for people, or I don't feel like I am living. The rush of playing a rock show truly is addictive and like no other feeling. My music is my husband and my baby and my drug.
You're also a part of a band called The Pussywillows - how do you approach your solo music differently?
ZALE: The Pussywillows is a duet project that I started a couple years ago with my best friend, Carly Gibson. I approach the writing for this band in a very different way because I write everything for two perfectly placed voices. We sing every song in harmony so it's a slower process to write, learn, and record. The content itself is similar to ZALE; it's a rock band with catchy riffs and head banging beats, but Carly's voice and guitar work takes it to a more blues, Americana inspired place. We are releasing our first single "Nothing at All" on 9/24/16 at Aisle 5.
What are some of your non-musical and musical inspirations?
ZALE: I have a lot of these. Vintage comic books, pictures of the cosmos, being in and exploring nature (specifically creeks), bizarre people I find on Instagram and then creep on, relationships and love, world events, politics, and fear (the last 3 go together). I am inspired as a female songwriter by Etta James, Amy Winehouse, Carol King, and Heart. I also love and want to hang with all the badass alt artists on the radio right now like Phantogram, Robert De Long, Bishop Briggs, Young and the Giant, and Silversun Pickups.
You partnered with Jack Daniels for a commercial. Tell us about the experience and process of that.
ZALE: Well, I have to start out by saying that I love Jack Daniel's, by itself, on the rocks. Any one who knows me, knows that's what I order every time. I thought it would be cool to have them sponsor my debut album release Fortress, which they did and it was awesome. I then wanted to secure a real sponsorship from them so I wrote a script with my sister, recorded a good song for the background music, and hired my own crew (Consume Media) to shoot and edit the commercial. The purpose of the commercial was for me to get the attention of the JD marketing folks. I got their attention and they liked it! I still drink Jack Daniel's before and after every show.
Watch: ZALE for Jack Daniels Fire
---
What does your songwriting process look like?
ZALE: It's a bit different every song. It's usually very quick at first like a burst of a flame and then sizzles slowly like an expensive candle that you hope never goes out because you invested so much into it. Mostly, I write melody and lyrics with my acoustic guitar by myself in a room then take it to my guitar player, Christian, who makes it more complete and complicated. Lately though, he's been sending me demos to write to. I like that a lot as well. Very efficient process.
2015 was a very special year for you, what with the build-up and release of Fortress. What did you intend to capture on your debut album, and do believe you succeeded in doing so?
ZALE: I intended to capture 23 years of melodies, events, and inspiration in one record. It was a difficult endeavor. One I wrote, funded, and promoted all by myself, which makes me proud. I think I succeeded in making a raw album that shows my diversity as a writer and as a vocalist. I think every artist simultaneously loves and absolutely hates their first body of published work. I would do it about 100% differently if given the chance tomorrow. I would record the same songs with a different mentality.
I intended to capture 23 years of melodies, events, and inspiration in one record.
The album opener is such a critical track on a record that it has its own name, and that slot holds even more gravitas on a debut album. Why introduce yourself with "Onyx"?
ZALE: Just listen to the lyrics and you will find the answer. I am telling my listeners exactly what I know myself to be. It's an introduction into my mind and soul. "I am a rolling stone. A tumble weed at heart. I am a sunrise in the middle of a cold, black dark. I am building block, an unrecognizable youth. I am the backbone of an animal inside of you. Soul, skin, and stone. Onyx to my bone."
What is your favorite aspect of "Onyx" and what does the song mean to you?
ZALE: My favorite aspect of the song is the way it builds up in the solo section to this point where I am compelled throw my head back and forth repeatedly every time we play it live. You will see me doing this move on any video captured of this song. A lyric in "Onyx" inspired the title for the entire record, "I am a fortress, a gated desert isle. I am the antidote to the venom and the fire."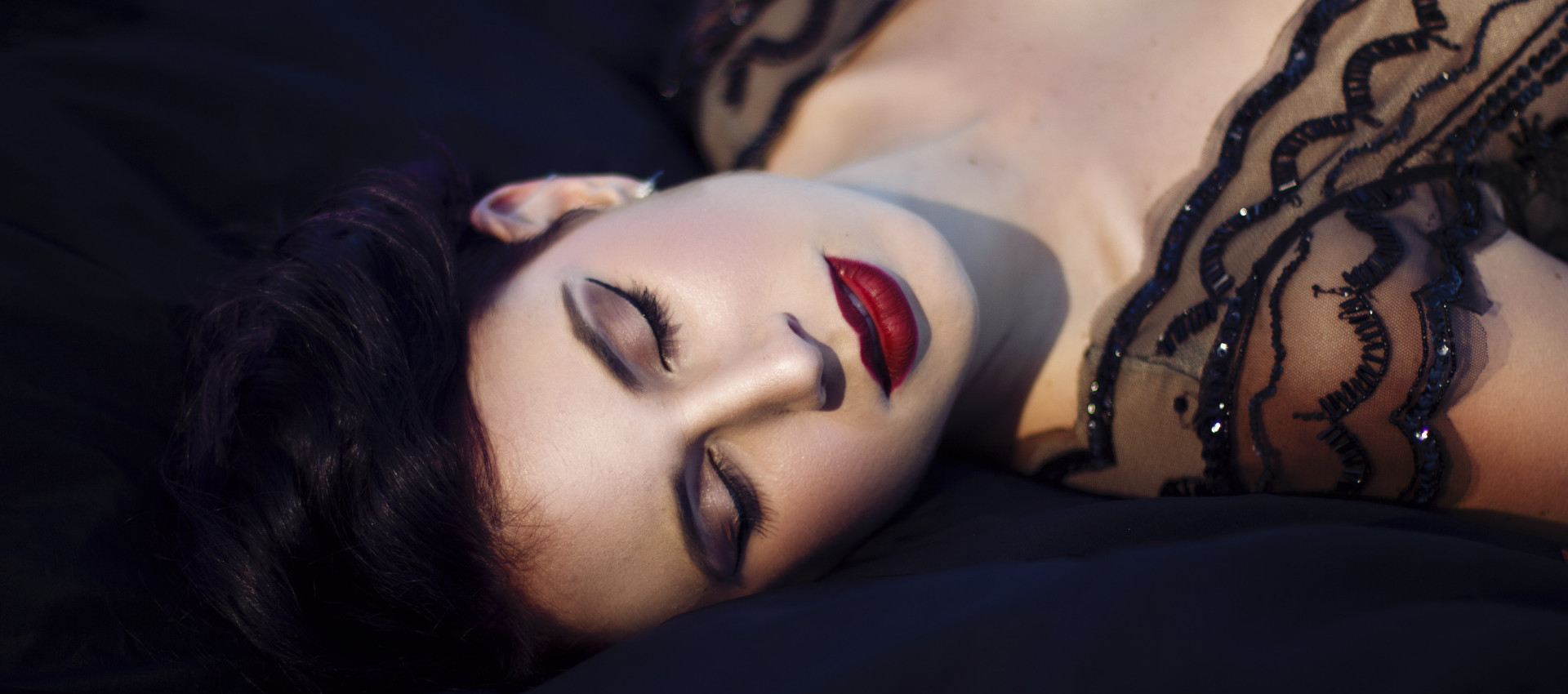 Why did you have LiveSyphon capture this song, specifically? Do you recall that performance – does it hold any significance?
ZALE: We needed content for our EPK, and I had heard great things about LiveSyphon from my music friends. Also, one of my old music business classmates was working for the company so I decided we would try it! I chose "Onyx" because the song moves me and seems to move others when they hear it. I hope I made the right choice!
These days, what is your favorite song to play live?
ZALE: We have a brand new song called "Witches Heart" that is so enthusiastically and apologetically angry. It's super fun to sing and scream.
If you could describe your sound in three words or less what would you say?
ZALE: Alternative sexy rock
Do you have any memorable or standout gigs that made you appreciate what you do?
ZALE: EVERY GIG makes me appreciate what I do. It's in all caps because I am not a spoiled by parents or agent supported or record label signed artist. Every gig I play, I worked very hard to book and get paid for…and I did it by myself, which makes it sweeter in some sick way. I will say, we played The Hummingbird Stage in Macon, GA a couple weeks ago and half the audience knew all the lyrics to the songs on my first record and they were singing them back to me. That was pretty incredible. I will live for that moment for a while.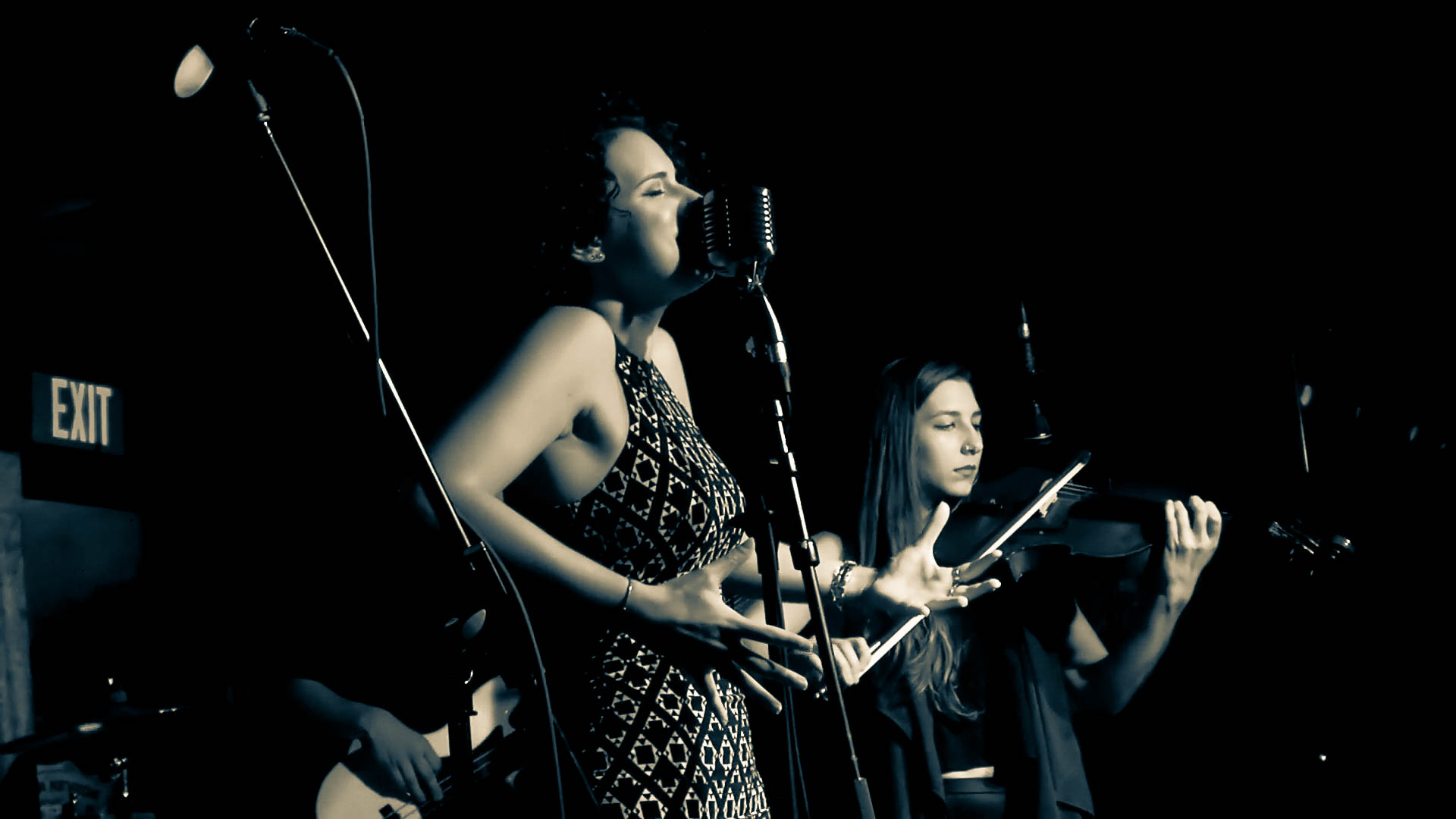 You have such a strong and captivating stage presence when you're performing. Is there a certain performer that you've looked to for stage performance inspiration?
ZALE: Wow, thank you so much. This would be the one thing I hope people take away from ZALE shows. I really just let the music take me where it wants go. As stoner-vibed as that sounds, it's really true. I don't watch other performers or look in a mirror to edit myself. It's wild abandon. That's my time to let it go, leave it all on the table, and make people feel what I feel for a moment.
After a live performance, if the audience was to leave with one specific feeling, what would you want that feeling to be and why?
ZALE: I want people to feel empowered by their own energy and strength after seeing mine behind the mic for 2 hours. I want them to join me in trying to create a world that is built upon compassionate community, individual support, and true communication. I want them to know that I am there to make them feel good; I love them unconditionally.
What have been your favorite albums of this year so far, and why?
ZALE: I am obsessed with Vulpeck's Thrill of the Arts, because it's so damn funky and hypes me up for any occasion. Also, Hollow Bones by the Rival Sons is an amazing rock record that has gotten me thinking about guitar tones in a serious way.
What does the rest of 2016 hold for you?
ZALE: We are making a new record at Madison Studios, going on our first real tour, trying to get on national alternative radio, book some festival gigs, and I have my eye on one of those fancy late night talk shows. Stay tuned and check out zalemusic.com for all of our dates and details. You rock.
Purchase ZALE's debut album Fortress HERE
:: Watch: "Onyx" – ZALE ::
---
:: ZALE 2016 Tour Dates ::
7 /30 – Bragg Jam – Macon, GA
8/26 – Venkman's – Atlanta, GA
8/27 – Tijuana Garage – Atlanta, GA
8/28 – New South Showcase – Athens, GA (as The Pussywillows)
9/10 – Smith's Olde Bar – Atlanta, GA
9/13 – Dekalb Public Library – Decatur, GA
9/23 – Tunes by the Tracks – Stone Mountain, GA
9/24 – Aisle 5 – Atlanta, GA (as The Pussywillows)
11/3 – Red Light Cafe – Atlanta, GA (as The Pussywillows)
11/4 – HemlockFest – Murrayville, GA (as The Pussywillows)