"Nowhere2go," Earl Sweatshirt's lead single from his forthcoming project, is somehow both foggy and exuberant, celebrating those that have helped him find his way in dark times since we last heard from him.
— —
Earl Sweatshirt's long-anticipated first single in years, "Nowhere2go," is a woozy post-trap odyssey that finds Earl summarizing his mind state for us much like he did on I Don't Like Shit's first single "Grief" in 2015. This new track features a slapping instrumental that is jagged and unpredictable, taking lofi to new depths. An entire world of sounds exists beneath the surface drones: A shimmering guitar in the background and chopped-up vocals illuminate the atmosphere before Earl even enters. The beat actually isn't Earl production — it was crafted by Darryl Anthony Johnson and Adé Hakim Sayyed (Sixpress).
I found a new way to cope
It ain't no slave in my soul
But I keep the memories close by
Even when I hit a low
I still give thanks to the most high
Stream: "Nowhere2go" – Earl Sweatshirt
---
"Nowhere2go" has floated around as a leak for about a year now ("no hope!"), but sounds so much fresher and refined now. Earl's bars hit harder than ever, and he nearly sings some of them with a stumbling, dreamlike flow. When he shouts out his friends, underground rappers MIKE and Medhane, among others, he wants you to know how exclusive his crew is. He mentions his insecurity around close friend Knxwledge (he calls him by his first name, Glen), whose production chops are also remarkable and have influenced Earl over the years. "I cannot play with them," he reflects somberly, but evidently that's far from true.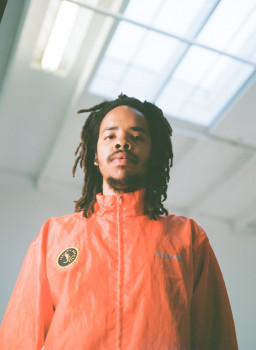 Without spoiling too much, a few other standout bars are:
I can't do favors no more
If you lame and you broke
and you waiting for co-sign
and
Let's try a different approach out
I celebrate with a toast
Brodie you know if you
with me we homebound
I need a city to hold down
The cover art also deserves a mention here for being absolutely filthy. Whatever project Earl Sweatshirt has been cooking up will not disappoint, if this single is any indication.
I gotta watch my step
I keep it quiet as kept
Yeah, I think I spent most of my life depressed
Only thing on my mind was death
Didn't know if my time was next
— —
— — — —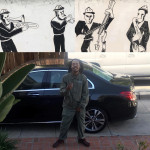 :: Stream Earl Sweatshirt  ::