Every Friday, Atwood Magazine's staff share what they've been listening to that week – a song, an album, an artist – whatever's been having an impact on them, in the moment.
This week's weekly roundup features music by Vallis Alps, Michael Baker, The Japanese House, (G)I-DLE, Janelle Monáe, Sam Cullen, Myles Lloyd, PinkPantheress, PÆRISH, SMILEZ, Kovacs & Till Lindemann, & Joey Mac!
•• •• •• ••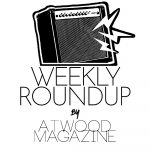 :: "You & I" – Vallis Alps ::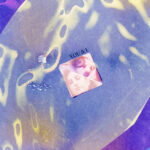 Australian duo Vallis Alps learns to accept compromise in their newest track "You & I," released last Friday (June 8). As the latest cut from their debut record, Cleave, (due August 24) Parissa Tosif and David Ansari set a precedent for accepting change and rolling with all of life's punches.
With dreamy slides and thrumming fingerpicking creating an overtone of hazy distance, the duo begin to describe the deep nostalgia they have for the way their friendship used to feel. "Oh how our silence cracks the earth," Tosif admits, spouting out all of the emotions the two are feeling about the current state of their relationship until she finally exclaims, "We used to talk until it hurt / And now I wonder what it's worth."
Tosif shares: "This is a song that started when we were struggling to function as friends and as a band and wanted to quit working together. It went through over 20 versions and couldn't find its place until our friendship was repaired. Our hope is that people in all kinds of relationships – romantic, work partnerships, creative collaborations, and the like can relate to this journey we've been on and the tools we learned."
By embracing the "messy middle," Vallis Alps created a track full to the brim with catharsis and emotional healing. Perfectly suited for the summer months, "You & I" is a foolproof track for embracing both the swift change of the seasons and life itself.
:: Freak – Michael Baker ::
Singer/songwriter Michael Baker has become a personal favorite over the years thanks to the gentle pure warmth of his indie folk artistry. His music tends to be at once soothing and stirring, and for those in need for such a mesmerizing, magical experience, look no further than than Baker's latest release, Freak (out now via LOTTE LINDENBERG Records). An EP on digital and a full-length album on vinyl (support your favorite indie artists!), Freak is an especially intimate collection that sees Baker at the height of his game, spilling his soul in songs "about ADHD, depression, sadness or self-consciousness" – all of which are intended to create an intimate atmosphere through which we can not only feel closer to the artist himself, but also reconnect with those deeper parts of ourselves.
The EP's title track is an especially enchanting moment of pause – one that slowly grows from a subtle, seductive whisper into a radiant, intoxicating reverie. "The song explores feelings of sentimentality as well as feeling outcast or different," Baker explains. "It has two parts. It explores feelings of nostalgia, 'what's the light from the glow, I've seen it once and whispered there you are," and feeling outcast or different, "like a freak, who get's too nervous." But it's also about finding your groove again, "I find God on the telephone" – this isn't God in a religious sense, but simply finding something bigger than yourself."
"Freak" is just one of the four (eight if you listen on vinyl!) glistening and golden-hued indie folk wonders awaiting those who step into Michael Baker's world. One of the most prolific singer/songwriters I've had the pleasure to know, Baker is truly a world unto himself.
:: "Sunshine Baby" – The Japanese House ::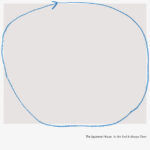 With The Japanese House's album just days away, their 2023 singles have come back in rotation — especially "Sunshine Baby." Dirty Hit is all over this track, from The 1975's George Daniel producing to Matty Healy as a featured vocalist (which perfectly compliments the song).
Of course, this track was predominately written and produced by Amber Bain, with "Sunshine Baby" being her dog's nickname.
"My ex and I alway used to lay on the beach together being sunshine babies," she said (via Mystic Sons). "The chorus is kind of a submission to the end of our relationship, but singing it in a positive light. There's a transience in every part of a relationship, and in the circle of everything it comes back around."
:: "Queencard" – (G)I-DLE  ::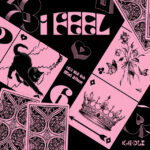 On May 15th, 2023, (G)I-DLE's Yuqi sings "My boob and booty's hot," a seismic event that rocks the foundation of music and, for nerds, grammar. Queencard, really romanized as kwinka (퀸카) is a Korean term akin to 'it girl,' but whether or not "Queencard" endorses or mocks the idea is up for interpretation.
The track is, other than its standout lyrics ("I'm twerking on the runway") your fairly bog-standard 'I'm so hot' dancefloor empowerment anthem, but it's those wonderfully over-the-top moments that make it so enjoyable. The group's high-confidence is comical – lyricist and group member Soyeon has proclaimed the track is intended as such as (G)I-DLE strut their way through sultry verses, huge drops, and magnetic cheerleader chants of "I'm a Queencard, I'm a- I'm a Queencard." Buzzing minor synths evoke a Lady Gaga circa 2010-esque theatricality, and stellar pop-dance production courtesy of, again, Soyeon help rein in "Queencard's" excesses enough that it doesn't become a parody of a parody. A solid comeback from (G)I-DLE, and an immensely enjoyable listen.
:: The Age of Pleasure – Janelle Monáe ::
Janelle Monáe is awesome – a position I first developed after discovering her early music in the early 2010s, then firmly established in my mind after seeing her perform at the House of Blues in Boston in 2013, and haven't relinquished at any point over the ensuing decade. But even so, her musical output is relatively sparse– she's only released four LPs in the past 13 years and just went five years without a new album for the second straight time.
There's only one real way to react to this pretty infrequent output, and that is, whenever new music Janelle Monáe does come out, to give it your undivided attention! That's just what I did while riding on my bike yesterday– I had a pretty long way to travel across the Boston suburbs, and that gave me plenty of time to make my way through The Age of Pleasure, her skinniest LP to date (at 32 minutes, it's less than half as long as either of her first two albums that first made me an ardent fan of hers way back in my college days).
Packed within that half-hour-ish, though, is plenty more of the lyrical and musical inventiveness that I have long admired in her work, starting with the lighthearted "Float" and carrying on through another engaging thirteen tracks. There's less alter ego-playing here than there was in her past albums– that once-prominent android persona of hers largely sits this one out– but there's plenty of dedication to what she and the press have defined as an "Afrofuturistic soundscape," meaning a celebration of long-cherished Pan-African musical styles in 2023 form. That Afrofuturism definitely made a strong first impression on me while I was out on two wheels yesterday; knowing Monáe, that impression is likely to only grow stronger as I continue to give this album repeat listens.
:: "Forever" – Sam Cullen ::
I can't help but think of favorites like Bruce Springsteen and Bleachers when I hear Sam Cullen's spirited new anthem. It would seem Cullen, a 22-year-old born and raised in Invercargill, New Zealand, is inadvertently (or intentionally!) taking on that special torch as he comes into his own as a singer/songwriter. His first song of 2023, "Forever" (independently released May 19) is a stunningly cinematic love song full of passion and wonder.
The edge of your lips
Was the time of my life
And your wild, wild heart crashed into mine
In the dark of the night
You said I don't say much
Well I haven't drunk enough
I was biting my tongue
Thinking that this could be forever (forever!)
Maybe darling all I want is you
'Cause the palm of your hand
fits nice in mine so I won't let it go
This could be forever…
"'Forever' is a confession of love – snapshotting the moment in time when someone realizes they're head over heels, but also scared to admit it," Cullen tells Atwood Magazine. "I've been in a relationship for four years now so this definitely played into the creation of the song and lyrics.The sonic inspiration for 'Forever' came from a few different places but definitely walked the Springsteen line with a driving backbeat and strong guitar riff. It feels really nostalgic and is one of those songs that already feels familiar which is exactly what we were going for."
"Forever" captures the sweat and sun-soaked heat of a new love. It's a song that leans into the possibility of love everlasting – one that dares us to dive headfirst into that cool night's embrace, and never look back.
::  "Shadows" – Myles Lloyd ::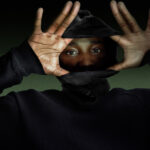 Myles Lloyd opens up about his inner-demons that lurk amongst the "Shadows" in his new single. The Canadian R&B pop artist isn't afraid to show his vulnerability in his music and the new track is demonstrative of just that. Narrating the importance of embracing our flaws and understanding that we aren't all perfect, "Shadows" is an honest anthem of empowerment, sending the message that whilst we all have our darker sides, it doesn't mean we should let them control us and with some hard work and inner-strength, we can push them to the side in order to live a happy and fulfilled life.
"Shadows" emits an ethereal energy, with celestial melodies, and buttery vocals that melt together to create an all-encompassing, hypnotic sound. Coated in a shimmery, echoing gleam, less is certainly more when it comes to this track. "Take me as I am," Lloyd chants, asking to be accepted for his imperfections and all.
:: "Angel" – PinkPantheress ::
The Barbie Movie has released three singles off the film's album, and at this rate, the whole movie will be stacked with bops. I've had PinkPantheress's squeaky clean "Angel" on repeat this week. Clocking in at just over 2 minutes, there's a lot to love on this single. It's packed to the brim with catchy lyrics and crisp production. It throws a spin on classic 2000s pop and R&B elements with some country fiddle sprinkled in. The full two minutes sound like something straight out of your favorite teen rom-com with a Gen-Z edge and dreamy vocals from PinkPantheress. The best part about "Angel" is the fact that it feels like a summer bop just as much as it gives true soundtrack energy. Like, it's so easy to picture you and your crush in the middle of a movie montage to this song. It hits all the points of nostalgia while still feeling perfectly now, thanks to PinkPantheress. I'll be bumping "Angel" up until the release of The Barbie Movie next month, and probably well after.
:: "Daydreaming" – PÆRISH ::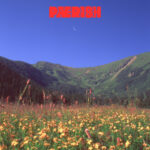 In an age where indie rock bands are a dime a dozen, and many are virtually indistinguishable, Parisian alt-rock four-piece PÆRISH fuses emo, pop punk, shoegaze, and grunge to curate a sound and identity entirely their own.
The second single off the band's forthcoming album, "DAYDREAMING" is a gritty, gauzy, grunge gem that proves both ethereal and edgy. Soaring guitar riffs and dirty bass lines drive the track, adding an upbeat element to otherwise harsh and dense melodies. Accompanied by a minimalist, nevertheless stunning, music video, the band fuses their love of film and cinematography with sound and musicianship. The lyrics are simple, but effective, as PÆRISH sing of living in a daydream, unable to tell real from fantasy; vocalist-guitarist Matthias Court sings, "Where pavement shines all the time / I see stars every time… Fantasize all the time / Can't decide every time."
With the help of Grammy nominated producer and songwriter Will Yip, the band are set to release their third record, "You're in Both Dreams (and you're scared)" on August 18th. PÆRISH's music is the perfect soundtrack to our daydreams, allowing us to detach from reality and let go of control, inviting us to explore the inner world of our minds.
::  Ur in My World – SMILEZ ::
SMILEZ knows how to brighten a room with his radiant yellow aura. Making sure everyone gets a dose of his positive attitude, his new album, Ur in My World, is all about finding strength in the face of adversity and ultimately turning lemons into lemonade. The 15-track release follows the Los Angeles based artist on his journey thus far, uncovering stories ranging from mental health issues, losing a loved one, living the party lifestyle and navigating the hurdles of life. The album also features The Stroke's "Someday", in which we see SMILEZ take the indie/alt track and turn it into a blend of hip-hop and punk rock.
With a unique presence, style and genre-colliding sound, SMILEZ is certainly an artist who demands to be different. Breaking the mold and rebelling against conformity, SMILEZ is a breath of fresh air. The artist shares, "I like to put my DNA into everything I do," and that is certainly true in his fascinating new album.
::  "Child of Sin" – Kovacs & Till Lindemann ::
Working on an interview with Duo Jatekok last year – a pair that performed piano-ized versions of Rammstein's music throughout the latter's recent stadium tour– left me motivated to become better acquainted with the work on the famed German metal band helmed by Tlil Lindemann. In that spirit, I've lent an open ear to his recent collaboration with Dutch singer Sharon Kovacs entitled "Child of Sin."
Raging guitars and drums are absent from this track, but the dark and morose lyrical themes that characterize Rammstein's catalog as well do make their way onto here. In this instance, both singers detail in their mutual second language (English) the pain they feel from lost companionship. "When you were nine years old, we terrorized these streets from dusk till dawn," Lindemann reflects in his signature growl. "But when I turned sixteen, my dirty hands would bleed from banging at your door." The outcome of that downward spiral is ultimately that, "I'm no longer a child of love. I'm a child of sin."
Both artists impress with their vocal and narrative capabilities, and Lindemann wins extra points for (as I observed him do with Duo Jatekok) his demonstrated willingness to branch out to other genres besides metal music and collaborate with European artists beyond the boundaries of his native Germany. The two of them may be children of sin, but the track they've cooked up together is a child of sheer musical ingenuity.
:: "Ferdinand" – Joey Mac ::
Something about "Ferdinand" brings me back to my early teens – to a time before Spotify, before the streaming takeover, when I would flip through SoundCloud listening to indie singer/songwriters' recent uploads. Most of the songs were pretty raw – lightly produced, an acoustic guitar and a voice, with maybe a bit of light percussion and some background vocals. It was a fun time of innocence, community, and connection – and so I can't help but feel an instant connection to Sheffield-based singer/songwriter Joey Mac.
The end was coming, maybe we knew
But my heart lifted the day she gave me you
And as our love withered, your leaves grew,
Ferdinand
You look so frail with your stalks all lean,
And i'm afraid to hurt you cause my thumbs aren't green
But I was patient and I was keen,
Ferdinand
Ferdinand, I hope my love is enough
Ferdinand

Independently released June 9, "Ferdinand" is a beautifully tender and vulnerable folk song full of warmth and heart. "Ferdinand was the name I gave to a chilli plant gifted to me by an ex-girlfriend," Mac explains. "I wrote the song in the summer of 2020 as I reflected on a relationship that ended the year before. And here was this chilli plant, still thriving long after the relationship ended and it was still this lovely, living symbol of my past. (It tragically died last year, RIP Ferdinand.)"
She continues, "Often when we are heartbroken, we have to turn the object of our affections into a villain in order to move on. But relationships are rarely all bad, and I wanted to create a space to honour something that I loved even if it wasn't right for me. Songwriting is my way of taking painful experiences and transforming them into something beautiful that can shared, and even celebrated. My hope is that Ferdinand will reach someone who needs to be reminded that it's ok to cherish the good while moving onto something new."
Lump in my throat, I don't know what to say,
She'd be by my side if I could have my way
But it ain't fair to ignore it or keep it at bay,
Ferdinand
Broke my own heart when I told the truth,
As it mended you gave me fruit
But I could lose all my memories but I'd still have you,
Ferdinand
Whether Ferdinand was just a plant or also a metaphor for the final destruction for an ill-fated relationship, Mac's song transforms over the course of four minutes into a gentle, glistening reflection on love and loss, time's passing, nostalgia and yearning, acceptance and surrender. "You're the good I hold onto," she repeats toward the track's end in a bittersweet moment of reflection, recognizing the ways in which we instill objects with meaning and value, and how that impacts us when those objects leave our lives.
Indeed, this is so much more than a song about a plant.
The end was coming, I think we knew
But my heart lifted the day she gave me you
And as our love withered, your leaves grew, Ferdinand
You're the good I hold on to,
Ferdinand
— — — —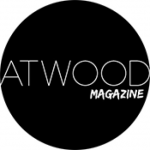 :: Weekly Roundup ::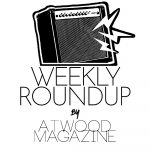 ---
:: This Week's Features ::
---