Hayden Calnin delves into his own depths with freshly stirring fortitude in "The Parts I Hid Away," a warm and wondrous outpouring of intimate reflection and self-discovery.
Stream: "The Parts I Hid Away" – Hayden Calnin
[soundcloud url="https://api.soundcloud.com/tracks/1043457325?secret_token=s-ktzVyTJlMcX" params="color=ff5500&auto_play=true&visual=true&hide_related=false&show_comments=true&show_user=true&show_reposts=false" width="100%" height="300″ iframe="true" /]




---
It feels like Hayden Calnin just recently found closure and a fresh start, but his big move out of Melbourne's Collingwood neighborhood – where he had previously lived for over a decade – continues to deeply resonate with both him and his music. The Australian singer/songwriter and producer delves into his own depths with freshly stirring fortitude in "The Parts I Hid Away," a warm and wondrous outpouring of intimate reflection and self-discovery.
I left my old apartment
For something on the Earth.
I'm learning me from quiet
No concrete it's just dirt.
Well here it comes this feeling,
I know it's cooling my blood.
Now it's inconsistent
I'm fine but then I'm not.
But then I'm not…
Atwood Magazine is proud to be premiering "The Parts I Hid Away," the latest single off Hayden Calnin's upcoming full-length third album, What It Means To Be Human (out September 10, 2021 via Nettwerk Records). Following February's electrifying single "Lightning" and April's vibrant, soaring, and ethereal single "We Got Gods to Blame," "The Parts I Hid Away" arrives alongside Calnin's proper LP announcement – a long-awaited full-length that comes a full five years after the artist's double-album debut, Cut Love (Pts. 1 & 2).
In speaking to Atwood Magazine so many years ago around his first LPs, Calnin expressed his artistry-defining desire to write stories and take his audience on a journey. "I want it to be moving, not get you moving," he said.
"I'm not making the rules, I'm just making music. I chose to put them out as a double album because all the songs are reflecting on a certain period of my life and collectively tell one big story. They were divided according by the places in which I recorded them."
At the time, Atwood praised Calnin as an incredible aural architect: "A masterful storyteller and sound sculptor whose music reaches unparalleled depths of emotion and humanity… Blending elements of folk and electronica ("folktronica," as it were) has lent Calnin comparisons to the likes of Bon Iver, James Blake and Tom Odell, but there has never been a question of Hayden Calnin's singularity. No matter where you look, ambient beauty is waiting to be embraced. Cut Love captures emotional upheaval and turmoil, transforming it into transcendent music that is as relevant today as it was a year ago, and as it will be ten years from now."
Calnin has been prolific and kept a busy recording and release schedule over the past five years, joining fellow Australian artists Dustin Tebbutt, LANKS, and Xavier Dunn to form "indie supergroup" OK Moon and release a debut album of the same name ("a soothing, hopeful journey that breathes with its own emotional depth, warmth, and intimate sonic signature"). In addition, Calnin released his grieving and graceful EP Dirt in 2017, the gloriously vulnerable A Life You Would Choose EP in 2019, and the sweet Soon Forever EP in 2020.
All of this brings us to What It Means To Be Human, a deeply reflective and visceral experience that finds Calnin more up-close and personal than perhaps ever before. "I've spent the last few months busy, recording my next full-length album, which will be my third, but on many levels it feels like my first," he tells Atwood Magazine. "What It Means To Be Human is the first record I've done that feels like it's exactly what I want to be making. The double album debut Cut Love Pt 1&2 back in 2016 felt like I was still exploring and developing my sound as an artist. In contrast, now I'm feeling more comfortable in my music than ever. It's progressive, orchestral infused, cinematic folk pop. That's what I'm calling it, and I'm excited to share it with everyone soon."
---
"The Parts I Hid Away" is an excellent precursor to Calnin's forthcoming third LP, capturing in its three-minute run the tenderness, the vastness, the passion, and the beauty that come to the fore throughout the new album.
Rising from soft, dark depths into a mighty, majestic electrofolk roar, "The Parts I Hid Away" builds elegantly to a cathartic crescendo. Calnin, having broken down his searches for meaning, purpose, and in many way himself, concludes the song with a soul-stripped plea: "Hold me up, 'cause darling I'm terrified," he sings on repeat, a thrilling tapestry of sound swelling around him:
You and I deleted,
Where's our backup drive?
I'm still inconsistent
Yet you seem more alive.
I guess I really needed it
The distance that we've made
All that's left to offer now
Are the parts I hid away.
The parts I hid away…
Hold me up
Cause darling I'm terrified…
"This is the oldest song on the upcoming record," Calnin explains. "I wrote it after having just moved out of the city and down to the coast. It's an exploration of my headspace in a new environment and trying to make sense of why I needed to get out of the hustle and bustle of the city in the first place; without any real resolve, I might add. It's a timestamp of me learning how to slow down, take a breath, get dirty, explore nature and myself. I got comfortable in that and found a place that felt like home for a few years."
"As much as it initially terrified me to be so far away from my usual environment and safety net, I loved every second of those three years of escapism. I learned to face those things that you hide away from and learned how to be more me. That's probably a bit of a bold statement, but it feels very true. I have always been a quiet, pretty introverted, non-confrontational person, and it was something I really wanted to address but knew I couldn't work on that living in the city. The time away definitely helped pull me out from under that and grow as a person and be more true to who I am. It's funny now I'm writing this, 'cause I have recently just returned to the city and I'm already feeling that urge to run away from it again. I'm clearly not built for living in an environment of cement. That's for sure."
Whatever space was needed to bring a song like "The Parts I Hid Away" into existence, we hope Hayden Calnin dwells there a while longer. He's created a tranquilizing, full-body immersion full of musical light and wonder, and we can't wait to hear more of this stirring, achingly intimate art.
Stream "The Parts I Hid Away" exclusively on Atwood Magazine.
— —
Stream: "The Parts I Hid Away" – Hayden Calnin
[soundcloud url="https://api.soundcloud.com/tracks/1043457325?secret_token=s-ktzVyTJlMcX" params="color=ff5500&auto_play=false&visual=true&hide_related=false&show_comments=true&show_user=true&show_reposts=false" width="100%" height="300″ iframe="true" /]





— — — —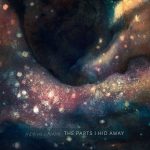 ? © Emma McEvoy
:: Stream Hayden Calnin ::
---