London's finest Loyle Carner talks on the need to make music a positive outlet, how he found inspiration in cooking, and crafting the perfect track list for his sophomore album 'Not Waving, But Drowning.'
Not Waving, But Drowning – Loyle Carner
---
Two years have now passed since the release of Loyle Carner's emphatic debut album Yesterday's Gone, and the young UK talent has made sure his next project will not be letting anyone down. His sophomore album Not Waving, But Drowning (released April 19th via AMF Records) calls to attention Carner's crisp lyricism and sentimental subject matter. It features his most conscious and clean production to date, sharing verses with highly regarded UK talents such as Sampha and Jorja Smith to boot.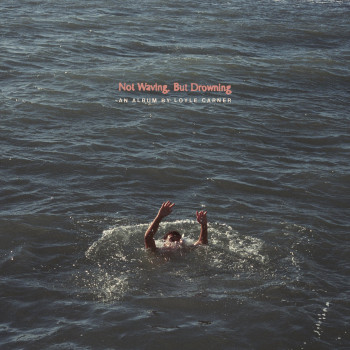 Shortly before the album's release, Carner tells Atwood Magazine about his time spent maturing and reflecting on the artist that he wants to be. He touches on the need to make music a positive outlet. Through many rough patches, he is still "trying to figure out how (he) can be more optimistic," noting that we may often take too quickly towards negative messages within music. At 24 years of age, he is finally starting to find comfort in himself and the love that he receives from his family and close friends.
Loyle Carner is very in-tune with the fact that he is only human. Perhaps even a little shy at heart, he talks on coming to play in New York City: "When I come down, I'm always a bit scared… I'm never sure if people want me to be there or not." Multiple "Best Album" and "Best New Artist" nominations behind him, Carner feels as though he still has more to prove to his listeners, especially those overseas.
Not Waving, But Drowning is out now: Dive deeper into Loyle Carner and his sophomore record through our feature interview!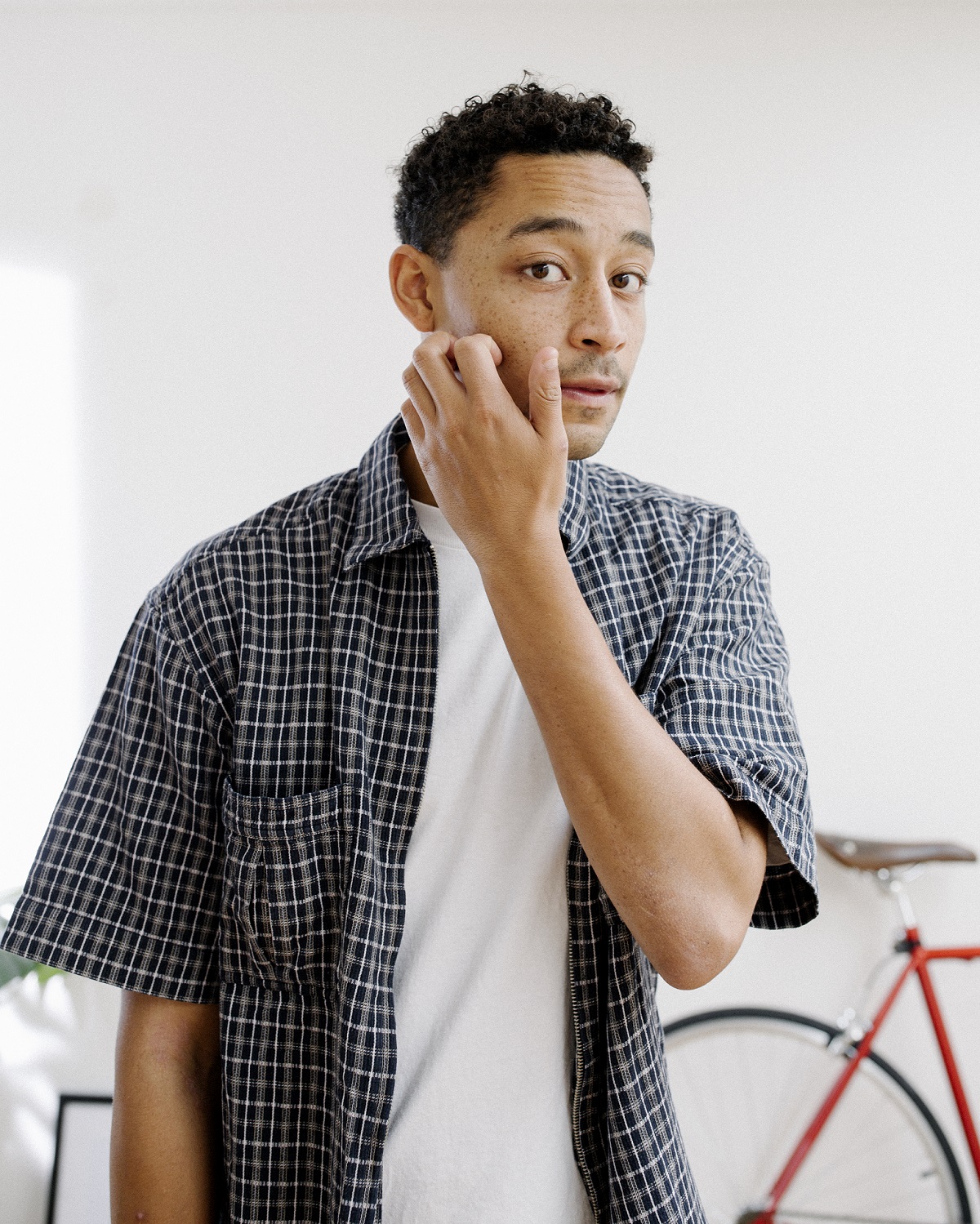 A CONVERSATION WITH LOYLE CARNER
Atwood Magazine: You've mentioned growing up with guys like Mos Def, Biggie & Wu-Tang Clan. Coming out of London, was there ever much looking towards the early days of guys like Wiley and Skepta and the whole "grime" scene?
Loyle Carner: For sure. I grew up with all of that stuff. I think the thing about it was I heard American rap and I was like "this is sick!", but I never felt like I could do it because I didn't have an American accent, and I didn't want to put one on like some guys do. So, I kind of started listening to UK stuff, and thought if those guys could do it, then maybe I could as well.
What UK artist really made an impact on you?
Carner: Roots Manuva, yeah he was the first guy to really inspire me.
Between the last album and now, where have you found yourself growing the most? Was there any hiatus taken where you just had time with yourself to sit and reflect on it?
Carner: Obviously making a second album is a weird flex. Trying to figure out how to do it right is difficult. I took time off. Moved out of my mom's house, got my own place, went around the world with my misses. Trying to see a bit more of the world you know? Trying to figure out how I can more optimistic, it takes time. There's this weird thing with music that when you make it, it's got to be about bad shit. You talk about stuff that sucks and people are gonna love it. You talk about things that are good, people don't really rate it.
"People tend to want that struggle?"
Carner: Yeah, and I've been trying to move away from it. It's not how we should be looking at it. Cause sometimes, things are going good for someone and you should be able to find comfort and an escape in that. I'm not trying to say that all my music is positive, but I'm trying to embrace in that positive side of it. Because it's not healthy for me to only be looking at it from the negative.
On Yesterday's Gone there seemed to be more of a stress on "girls," that I do not quite hear on Not Waving, But Drowning. Is that due to a sense of maturation?
Carner: It's just growing up isn't it? Trying to figure out what you have that girls want, what you can offer them. Cause when I was younger, I couldn't really offer them much. As you grow, things become more relative and you begin to see what's important.
When you're young, you are listening to rappers; and rappers are talking about how they have a million different girls. Even all the biggest rappers that people look up to right now are talking all this stuff about how they mistreat their relationship, and it's not cool on our side. I feel that rappers especially have this responsibility to show its not all its cracked up to be "bouncing around with 10 different chicks all night" you know? And I feel that responsibility, that's why I talk about that. You have to understand that there is no light at the end of that tunnel.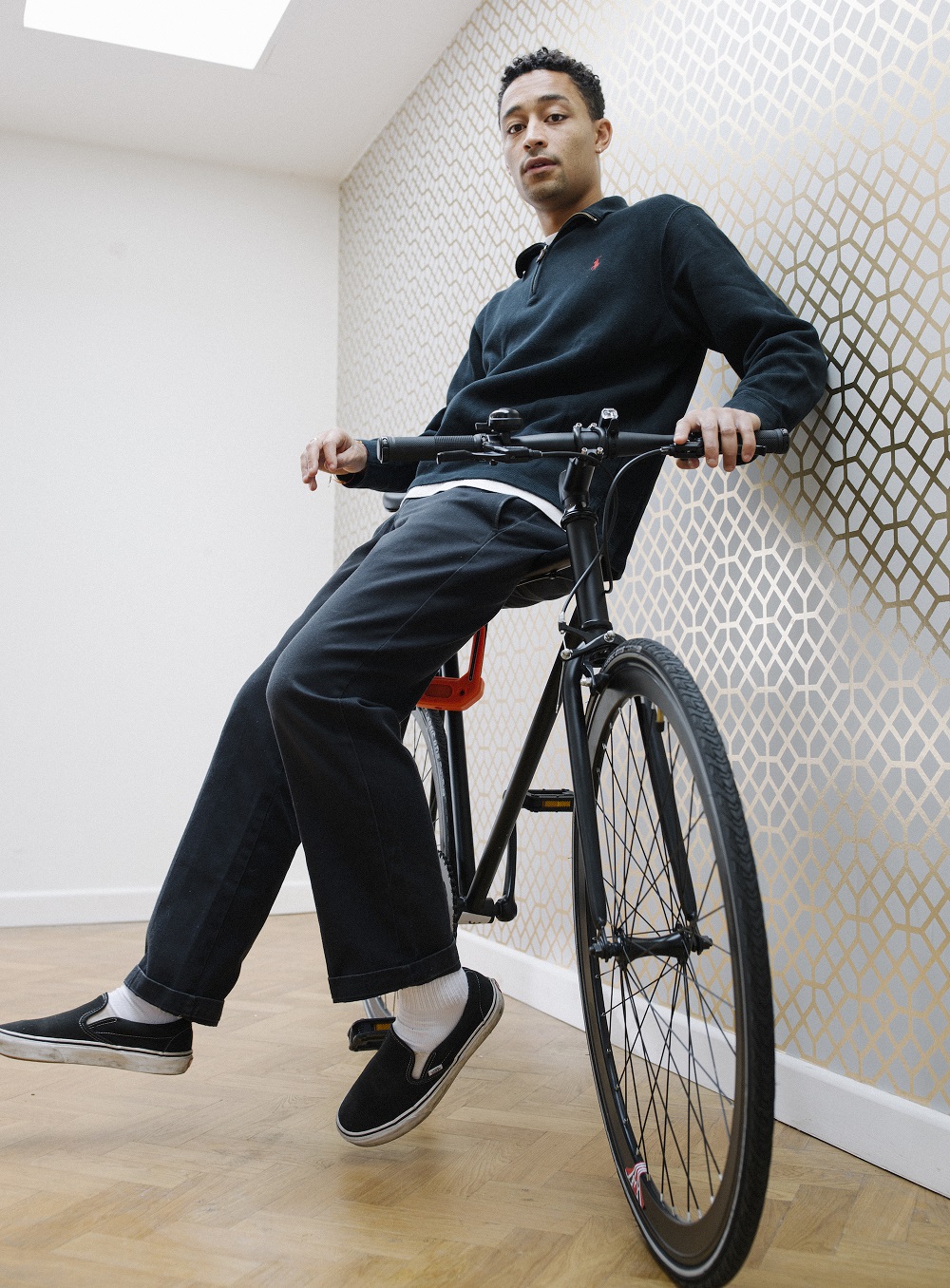 When producing music, where do you go on the search for samples to loop?
Carner: Sampling these days, I look at Guyanese stuff. I'm half Guyanese and I've never really known much about my heritage until recently. I've just started looking at where I'm from for samples and the sound of my heritage. This album for me was like a stepping stone into that. I kind of made this music and its pushing me towards where I want to go.
You come from such a prolific writing family; do you take inspiration from any poets?
Carner: I think Malcolm X is a poet. He's got this speech "The Ballot or the Bullet". (He says) you can either let us vote as black people, or we're gonna use the bullets, because those are the two things we had. It's a political speech, but it's written from a place of moving people and that's all poetry is. I also like Langston Hughes, Benjamin Zephaniah, Mos Def, Common, Bob Dylan, David Bowie.
It's just the way you put words together, especially when you talk about black expression. It's growing towards more of a community within music, a more colorless expression. When you think about black expression in its truest form it was just thoughts over jazz, over blues, over rhythm, over drums. If someone starts to speak their thoughts in a form that is not conversation, to themselves, that's poetry.
How did you go about selecting "Ottolenghi" as the first teaser track? Was meeting Ottolenghi impactful?
Carner: It was crazy, I sent him the song, kind of hoping he would here it, even if he maybe wouldn't get back to me.
Out of the singles, it was the one I was the proudest of. It was completely, for me, something I rated so much, and I just wanted people to hear it.
On "Desoleil" your flow is the most switched up I think I've ever heard it. Was there a playing with different styles on this new album?
Carner: I feel like as a rapper you need to be able to (flow) on every different tempo. Though I am not really out here trying show people I can rap, which might be a weird thing to say, because as a rapper it can be about trying to show people "I'm the best, I'm the best." I am really just trying to make music and so, sometimes I might make three or four songs and I might love them, but I am not really flexing my rapper's guild, or how I understand where the pocket is. So, every now and again, someone will have to remind me that I need to make music that will make people go "oh this guy can actually rap.
The "Sail Away Freestyle" really has that on-the-spot feeling to it. How often are you just knocking about freestyling and writing on your own time?
Carner: I try not to think about it that much. Whatever happens, happens and whatever doesn't happen wasn't meant to be on it. I struggle to write sometimes. I'm not one of those prolific guys who just sits and writes all day. So, if I'm in the studio and it comes to me when we record, I just leave it. I try not to do too much to it cause that's the kind of stuff I like to listen to most. Some of the early Roots Manuva or Tribe Called Quest stuff, that sounded like it just happened, and that was it.
"Krispy" is such an emotional track with gorgeous instrumentation. It stars your pouring of emotions to a close friend. How was it for you putting such personal substance on the album itself?
Carner: For sure, it sucked. I didn't want to have to make that tune, but it's important to me that I made it and (Me and Rebel Kleff) are cool now. We've spoken about our friendship in great length. I think it was important for other people who would be listening to it, working with their friends. You have to work twice as hard both on the music and your friendship, because it will test all of those things.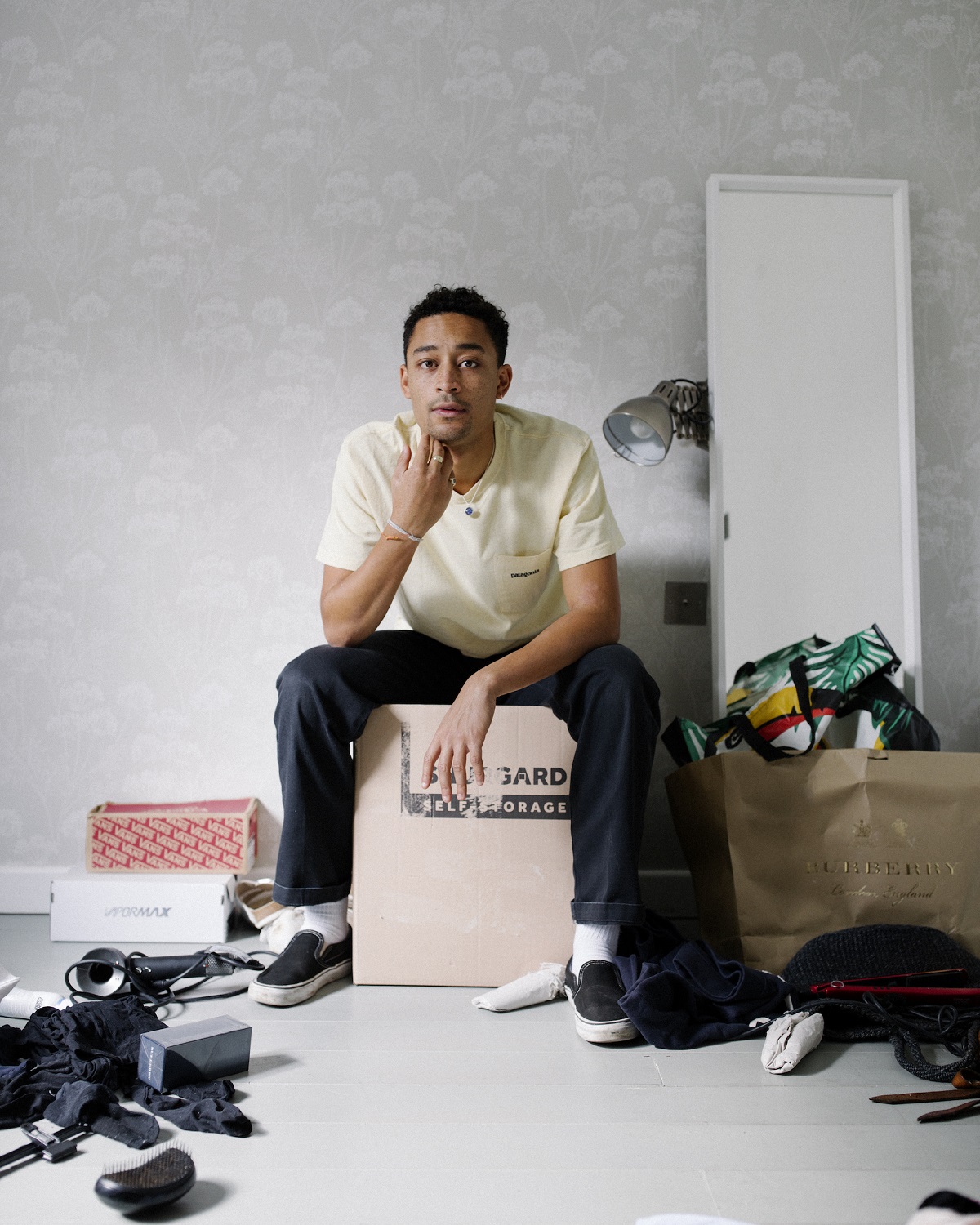 On your "It's Coming Home" interlude, you capture a phenomenal moment of what I believe to be England going ahead on penalties over Colombia in the World Cup? Who started recording that moment?
Carner: My mom. I did all the recordings for the first album and all the skits and that. This time it was like a continuation of that and my mom just started putting them together. She would send them and be like "haha I recorded this, what do you think?" and I loved it! Because it meant I could be natural on some of them, because when I first did it, it was a known thing, but (when she does it) I do not know it's going on and I can be more goofy on it. You can really hear me being me.
After all the nominations and hype around Yesterday's Gone, is there anything you're chasing with this latest record?
Carner: Honestly with this one, no. There was enough pressure the first time around with all these nominations. They were nice to get my mom to calm down and enjoy it. I got to have my girlfriend come out to the NME Awards and those things are cool, but for me, if I can just keep making music and have a safe space to keep working with people who respond well to it, that's all I need. You got guys like Drake out here winning the awards, guys like Stormzy. I'm just the guy who gets to hang out in the background and get paid, travel the world. And that's the best thing to me. To even be in the conversation with (these people) is good enough for me; I do not need to be the star as long as I am on the team… Only difference is I can still go to the supermarkets and not get hammered."
It's crazy that I'm just sat here at my house in London and I'm talking to you in New York. So, when you asked me about success and where I'm trying to take it, this conversation right here is it.
— —
— — — —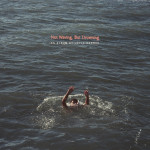 ? © Charlie Cummings
:: Not Waving, But Drowning ::
an album by Loyle Carner