NYSSA's "#1 Girl" is a BFFs' anthem for those who hold each other together, who are the first phone call when things fall apart and are the last ones to leave your side.
Listen: "#1 Girl" – Nyssa
— —
In this writer's humble, obnoxious, and unasked-for opinion, the '80s were a sonic wasteland. Sure, the end picked up as everyone realized the '90s were coming and we couldn't stand another hellish decade like the last. Our collective hair finally fell flat from years of backcombing, glitter and glitz were replaced with reverb and rawness. It was over. Of course,  there were some bright spots in the 1980s — they were Madonna and Prince's most prolific years, to start, plus when we all fell ears-over-feet for The Eurythmics and Whitney Houston — but even a blind squirrel finds a nut once in a while, right? 
Nope, you can't prove otherwise — it's a decade best left alone.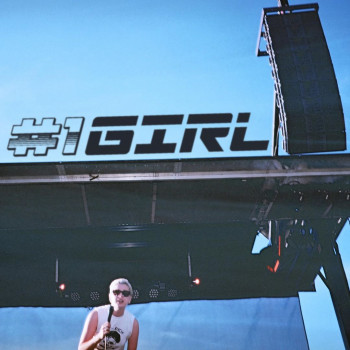 Yet, sometimes, a record drops that sounds like the '80s — but is somehow good. Toronto-based NYSSA is one of those artists. Her use of electronic, early-Madonna beats (which she produces herself) and an Annie Lennox snarl creates a sound that takes the old and makes it new—better even. It is so catchy, dance-y and raw that even this synth-hating writer can't help but sing along and yes, move my converse-clad feet. 
NYSSA's newest single, "#1 Girl" is a perfect representation of this, her well-honed sound. Building on the personal narrative writing of her previous—and equally awesome—singles "Jackie" and "Life is Hard", this ode to best friends is a love song you can sing to your closest platonic pals. 
You've seen me high as a kite
Yeah carried away by a slip stream
I've seen you treat yourself like a cigarette
Yeah you put yourself out right under your feet
It's not hard to love you
Try as you might to change my mind
I know the truth
It's not hard to love you
Watch: "#1 Girl" – NYSSA
---
It's the kind of raw, emotive tale we're quickly coming to expect from the hard-working Canadian. Her ability to weave her own life into a larger tapestry about the world makes her both endearing and relatable. NYSSA's energy and pure passion on stage, not to mention her huge voice are a delight to behold and to hear this captured in the studio really brings the song to a whole new level.
What separates her from being an '80s tribute act however, is her personality. Under the glitter and swirling strobes is an authentic, DIY punk aesthetic. She's real, earnest, and unabashedly herself—and it's impossible not to respect that even if you don't like it. But let's be honest, who couldn't like it?
She presents herself as a young, confident woman who hasn't quote got things figured out but she's working on it, so what the fuck is it to you anyway? 
Sometimes I understand and other times I don't
So let me reflect what your mirror won't
There's nobody like you
In the whole wide world
And I'm delighted to tell you
You're my #1 Girl
I know you're tough as nails
But I wish you'd stop looking for a hammer
I'll meet you after work we go to the park
And we can get shattered
And while this underlies all of her work, it's still the lyrics of "#1 Girl" which make the track the anthem it is. It's a song for those who hold each other together, who are the first phone call when things fall apart and are the last ones to leave your side. It's a tear-inducing exploration of that little-inspected friendship love that keeps us sane, humble, and often alive. 
And it makes '80s music sound good too.
— —
— — — —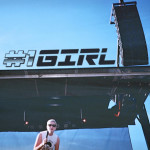 ? © 2019
:: Today's Song(s) ::
---
:: Stream NYSSA ::