Some of the best hip-hop albums are projects wholly (or mostly) produced by one producer that sets the perfect stage for an artist. The Collab Column will look at these albums and what they show us about collaboration in hip-hop and the relationships and art that grow from it.
---
Common and Kanye West are two of the biggest names from Chicago and from different eras of rap, but Be is the perfect mix of old school rap and the soul-sample production that earned Kanye his name.
— —
It might be bad juju to have the second edition of this column based around a rapper/producer album that technically has more than one producer, but the chance to write about Be is too good to pass up.
With only two songs not produced by Kanye West (the other two by the equally legendary J Dilla), Be (2005) is hip-hop in its truest form and would justify Common's place in rap on its own. This isn't to say it is a singular piece of work or transcends anything seen in the hip-hop; but, every once in a while, there are albums that excel in every single staple of their genre. Be is one of those albums.
Stream: 'Be' – Common, Kanye West
---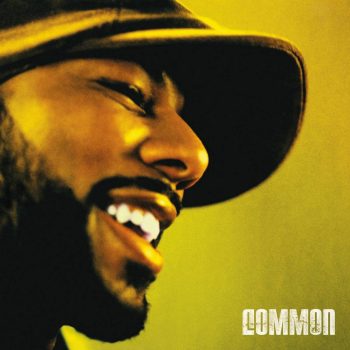 Chicago rap is especially hard to pin down. From Chance the Rapper to Chief Keef to Kanye to Common to Polo G to Noname, it's hard to find something that links all of them like New York, Atlanta, and LA rappers. But this album is the meeting of two of the great figures of this influential and mercurial scene, the meeting of two different generations of this city and rap as a whole. Common was coming off his mixed-bag album Electric Circus (2002) before Be, which, for all of the bad press it got, actually has some really good songs. Still, it lacked focus and was a far way away from the style that made his Like Water For Chocolate (2000) album so special. In an interview with XXL, Common had this to say about his approach coming off of Electric Circus: "I just wanted to get back to the essence of what drove me to hip-hop, what I always loved about hip-hop. And I think that was just the soul and the spirit of hip-hop and the energy of street music."
The first beat Kanye ever played for Common eventually became "The Food," a track that sounds like a live show and features a beautiful piano contrasted with crunchy drums: true hip-hop. This era of Kanye, my personal favorite, is filled with beats like "The Food" (what eventually became "Everything I Am" being another great example).
While Common was having a bit of a come-to-Jesus moment post-2002, Kanye had already begun his ascent to the top of music. His debut The College Dropout (2004) was revolutionary for its sampling and break from the gangster rap of the era. While "The Food" has a similar vibe to the tracks on Kanye's debut, he slowed down the intensity for Be. Some of my favorite Kanye beats are on Be, and that's really saying a lot. "Be (Intro)" is also one of my favorite intro tracks ever, period, and this song alone justifies Common and Kanye as a near perfect partnership. As very different as these two seem in 2021, their partnership made all the sense in the world in 2005.
---
What really strings Be together is the vibe of Kanye's production. There's this organic, vinyl-y feel to everything, something Common was very intentional about: "Be is another way of saying just do without trying hard, like I said natural and be true to the core of who you are and this album I wanted to just be and not just go and exist as just an artist not worried about the past," he told Sixshot. Kanye's style of sampling at this point naturally bred this warm atmosphere; as perfect as The College Dropout's rapping matches its soul samples, Be seems like the wholesome alternative to that project.
This organic energy is seen even more in Common's verses. There's a collective experience to Be, like Common is rapping as a member of a community rather than just as himself. Even on songs like "Faithful", a song that goes into Common's blind spots with sexism and religion, it always feels like he understands the subjects of his songs span beyond himself. Common has been a "prophet" of sorts throughout his career. One of the strongest examples of this attitude is seen on "The Corner," a song that delves into what it's actually like being on street corners in poor neighborhoods. "It's hard to breathe nights, days are thief-like / The beasts roam the streets, the police is Greek-like / Game at its peak, we speak and believe hype," he raps. There are so many rappers who get lumped into the broader label of "conscious rap" when it's used as an insult. But Common is one of the few rappers who not only owns this label, but also exhibits the highest highs of this sub-genre of rap. He doesn't have a God complex, and he doesn't act like he can solves all of society's shortcomings. What he does throughout Be is put his thoughts and experiences into the context of Chicago and the Black community as a whole.
---
"The Corner" features the Lost Poets, a group of poets that grew their name during the Civil Rights movement, and shows the sort of connection Common has with issues past and present. As much as this was an album for him to reconnect with his rapping roots, this is still Common; he's going to make statements and give you a perspective on his life and philosophy. Be is a classic album because it allows for that deeper understanding without shoving it in your face. It is yet another justification for Common as one of the great rappers of the "conscious rap" and "prophet" labels.
As someone who grew up with a volatile Kanye and knowing Common as the "wItH tHe pOwEr oF aI" guy, this album really caught me off guard. Kanye's production would have never felt like it could be this fitted to a rapper like Common, but it's yet another reminder of how supremely talented he is; he sets the table perfectly for the type of album Common was aiming for. But make no mistake about it, this is a Common project. The mystic quality he has is threaded beautifully throughout the project, and his partnership with Kanye West breeds something that seems unthinkable in 2021.
While some producer/artist combos release their albums at the perfect upswing in their careers, there are very rarely matches that happen with people at different points in their career. This is one of the last top-quality albums Common released, but Be is a career defining project for him. Hip-hop in its purest form is a top-quality beat and truthful lyrics, something both Kanye and Common find the perfect balance of on the project. The two Chicagoans fired on all cylinders with this project, creating a generational rap album that showcases simplicity and conviction of thought Common has created his name on.
— —
— — — —
? © 2005
Be
an album by Common
---