Atwood Magazine speaks with artist-to-watch Naaz about her songwriting process, the thrill of playing large venues, how poetry inspired her latest single "Mute Love," and more!
— —
Serving as Naaz's first release of the year, "Mute Love" serves as a glorious celebration of the indescribable tranquillity that love can bring.
The Atwood 2020 artist-to-watch poignantly delves into the all-consuming nature of love, chronicling that weightless yet solid feeling that's simply indescribable. The sort of extraordinary love that's evidently inspired the song is infinite, ever-lasting and perfectly pure. To capture that sensational sentiment, Naaz delivers some of her finest lyricism to date, which she beautifully delivers with a profoundly resonant vocal performance.
Many of the tracks on her debut EP Bits of Naaz compel with their unbridled exuberance, and the more mellow nature of "Mute Love" doesn't negate the intoxicating appeal of her music. If anything, the softly soothing nature of "Mute Love" only serves to intensify its emotional impact. Part of the appeal of Naaz's music is her unwavering willingness to encompass the multitude of feelings that are contained in one single emotion. Throughout every single release she wholeheartedly allows herself to be vulnerable and that process of deep introspection provides accessible music that's unfiltered in its brutal honesty. Her untainted portrayal of astonishingly multifaceted emotions has seen her garner a devoted fanbase and sell out gigs across Europe.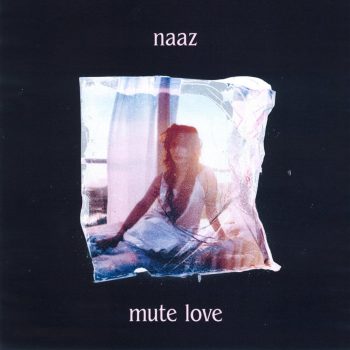 An outpouring of devotion serves as a focal point of "Mute Love" but part of the beauty is contained within the implicit understanding that the calming feeling of affection can only be truly appreciated due to onerous past experiences. With that being said, as with most songs, there's an element of subjectivity that can be applied to the lyrical sentiment. Like all exceptionally good songs, "Mute Love" feels intricately personal but also accessible enough for anyone to attribute their own experiences and emotions.
Given the release of Naaz's outstanding EP The Beautiful Struggle last year, "Mute Love" feels like a natural, but exhilaratingly exciting, evolution. From the outset of her career, Naaz's individuality signalled her as an artist that's hard to define in the narrow terms that are often attributed to music. Unbridled by expectations or set rules, Naaz continually utilizes production that best serves to the lyrical sentiment of her songs; this is as true on "Mute Love" as it on any of her other releases. Regardless of production choices, Naaz consistently delivers music that's crammed with raw, untainted emotion and fierce passion.
We spoke with Naaz to discuss her songwriting process, the thrill of playing large venues, how poetry inspired her latest single "Mute Love" and more.
Listen: "Mute Love" – Naaz
A CONVERSATION WITH NAAZ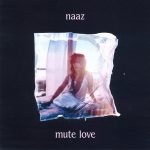 Atwood Magazine: I feel like the term 'Mute Love' in just two words perfectly embodies the sentiment of the song. How did you initially coin that phrase?
Naaz: It's actually quite interesting, I was listening to a song analysis of Frank Ocean's "bad religion", where the narrator explained that Frank had obviously been inspired by american poet Robert Frost for this song. Being a huge fan of Frank and his songwriting, I immediately ordered the book and tried to learn from Robert. He had this poem where he spoke about 'mute folks on the train', I thought the use of the word 'mute' was so interesting I wanted to make a song around it. How strange to use a word like that in music? Mute music?? I loved it, and that's how the song was born.
"Mute Love" serves as your first release of the year, why did it feel like the right time to release it?
Naaz: I am simply in love and wanted to put out my ode to my true love. I believe he is the one.
You're such a sensational songwriter, how would you say your writing process has evolved over the last few years?
Naaz: Aw thank you so much!!! I have always written most of my song acapella, as I don't want to be limited by any chords or rhythm, I did the same with Mute love. We were actually just finished making the song 'emotions', as I stepped out of the room and wrote Mute Love. When I came back, Willem 'T Hart (key player, composer of the song) started playing the chords as we know them now and it instantly struck me. Bam! A new song was born 🙂
You're documenting the process of making your debut album through your 'How To Make An Album' video series. The first episode was amazing! How did you decide that it was something you wanted to do?
Naaz: I really wanted to share my process with others to show people how easy and fun it is to make music! I get loads of messages of artists saying they don't know how to start, taking this whole music thing so serious! My key advice in life is – don't take it too seriously, before you know it you'll be dead by tomorrow and didn't even smile??
For people outside the industry or who aren't artist themselves, what would you say the biggest misconceptions about being an artist are?
Naaz: That we only write the songs we put out, dude, every artist has like hundreds of songs on the shelf! It's not like we spend a month writing the song we put out hahaha
On Instagram, you recently uploaded a snippet of a track called "EMOTIONS", which sounded incredible. Once you've demoed a song, what makes you want to take a song forward through the stages towards potentially releasing it?
Naaz: Thank you!!! that song didn't make the album but it will make ANOTHER album hahaha. Once I still love it after a few weeks, and it fits the storyline of the project, the songchild may be born!
I feel like every track you release is emotionally so intense, in like a really awe-inspiringly brilliant way. What's the process behind encapsulating the magnitude of emotion that you want to convey through your music?
Naaz: I just deal with a lot of trauma and depression, so for me, writing it down on paper is my only form of therapy as I feel like the paper it's written on is the only thing that understands me. It immediately reflects, talks back to me in my own words. It's therapy.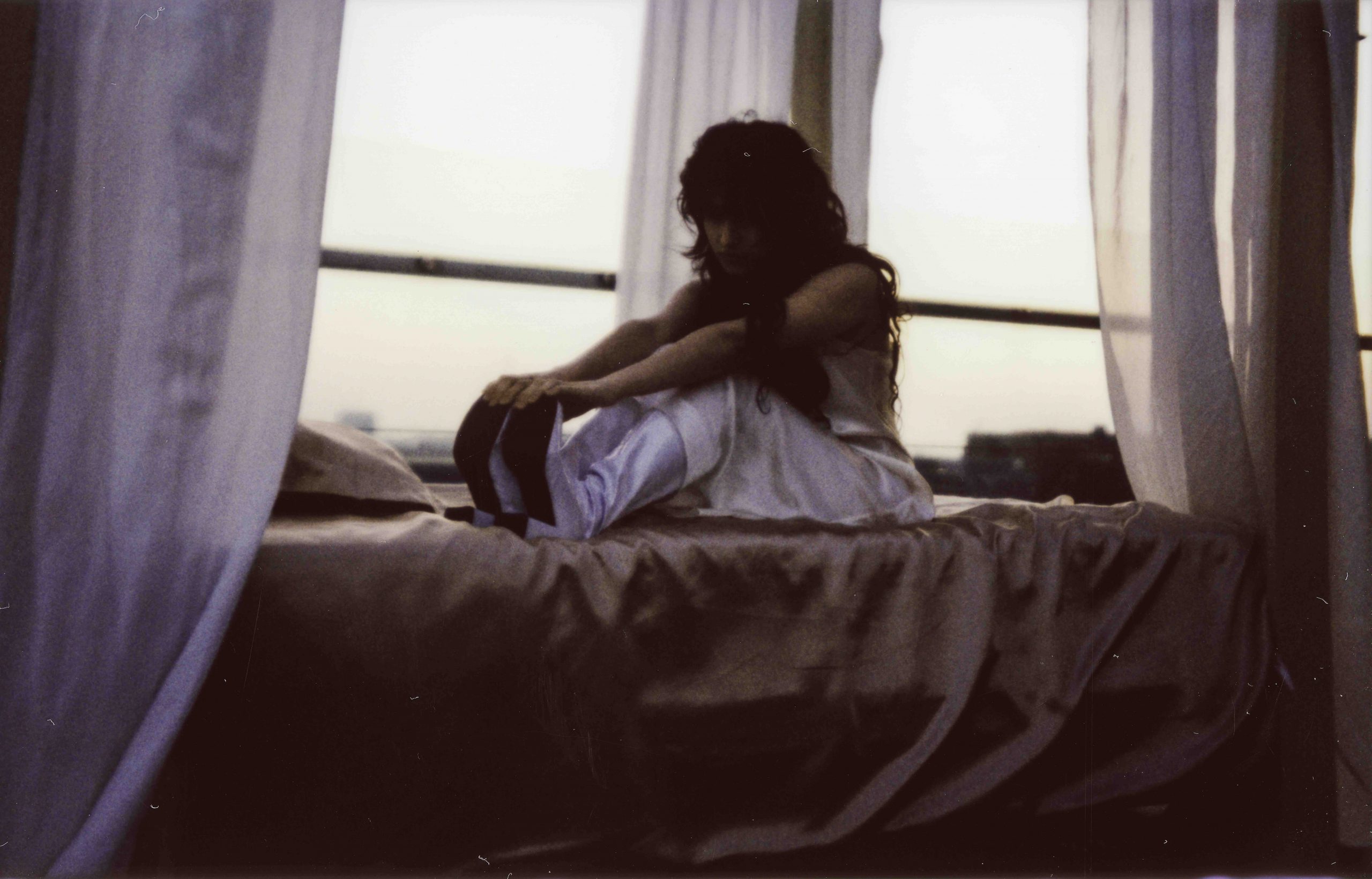 Due to a handful of support tours and your own headline tour, you've recently been touring pretty relentlessly. How have you come to terms with the face that live aspect of what you do is on hold for the foreseeable?
Naaz: I do love playing large venues, because the stage is much bigger so I have more room to go wild. But generally, any crowd is good for me, as long as they are invested. I don't think I care in terms of how many people there are, as long as they're listening.
Having seen you live so many times, it's been amazing to watch you in so many different venue sizes. What do you think brought to your own headline shows as a result of playing huge venues full of people who might not be aware of your music?
Naaz: Definitely more interaction! When a huge crowd is watching you, it's easy for them to get distracted and talk to their friends or do other things as they don't feel like you can see them anyway. It's an art to keep everyone involved at all times, this definitely morphes into my live show no matter what size it is!
Out of all the shows you've played, are there any specific ones that stand out and why?
Naaz: My headline London show in Camden was my favorite show ever, the crowd made me feel like a rockstar. It was surreal. I have never felt very welcome in London, the crowds have been amazing and so have the shows, but as the industry has never embraced me fully, I never felt I was part of it. Seeing how heavily the people respond to me was such a nice hug of confirmation that the UK will one day listen to me. It's magical.
Are there any new or emerging artists that you think people should listen to?
Naaz: My brother Hoger!!! This girl called Gaida.
Finally, what does releasing your debut album mean to you?
Naaz: Like taking my own stand in this industry and claiming power to myself. Putting out an album that is 100% your style and heart is hard in an industry where everyone wants to make money off of you and therefore change you to what 'works best'. For this album, no fucks were given! I love it.
— —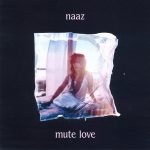 ? © 2020
:: Stream Naaz ::