Tender, stirring, and stunningly soulful, Ogi's debut EP 'Monologues' is an absolutely enchanting set of dreamy, smoldering serenades that light a fire deep inside.
Stream: 'Monologues' – Ogi
---
You bring at least two monologues with you to show the range of what you can do as an actor — as an artist. I looked at this debut project as my little audition into the music industry, and the songs are my monologues.
Tender, stirring, and stunningly soulful, Ogi's debut EP Monologues is an absolutely enchanting set of dreamy, intimate R&B-tinged serenades. Produced by the legendary No I.D., the Wisconsin-bred, Los Angeles-based singer/songwriter's formal introduction to the world, released May 5 via Atlantic Records, sets a high bar musically and lyrically. Ogi's vocals melt like butter over smoldering, smooth instruments, and whether she's wearing her heart on her sleeve or pouring raw emotions out in a confessional moment of truth, her songs never fail to soar, stir, and light a fire deep inside.
"These songs are my outlet to say what I really felt about something but didn't say because my feelings didn't fit the script," Ogi explains. "I was afraid of looking cocky or unruly ('Looker') or being overly resentful ('Bitter') or too apathetic ('Let Me Go') or being too affectionate ('IKYK'). These are performances of songs by a person who feels like she's performed all her life. How meta. The most relatable thing about my experience is that I tried to be something that I'm not to fall in line with an internalized notion of myself. In other words, I performed the expectations that I was given. And everyone can relate to forgoing the fullest expression of themselves for the sake of the crowd – the audience. But now I'm putting myself display and staging those thoughts I never intended for people to hear. We love radical (maybe too specific) honesty."
I'm in a cycle of lost time, lost days
Cuz I'm still stuck in soft daze
Picturing you and your soft face
But why?
I got bigger fish to fry
There will be no you and I
And I know that but the thought of
you gives me flashbacks
And I heard that you were messing round with another chick
And I mind you that I'm never one to hate on a bitch
But lately I've been feeling south
got a bad taste feeling in my mouth 'cause
I HATE THAT I'M NOT WHAT YOU WANT
---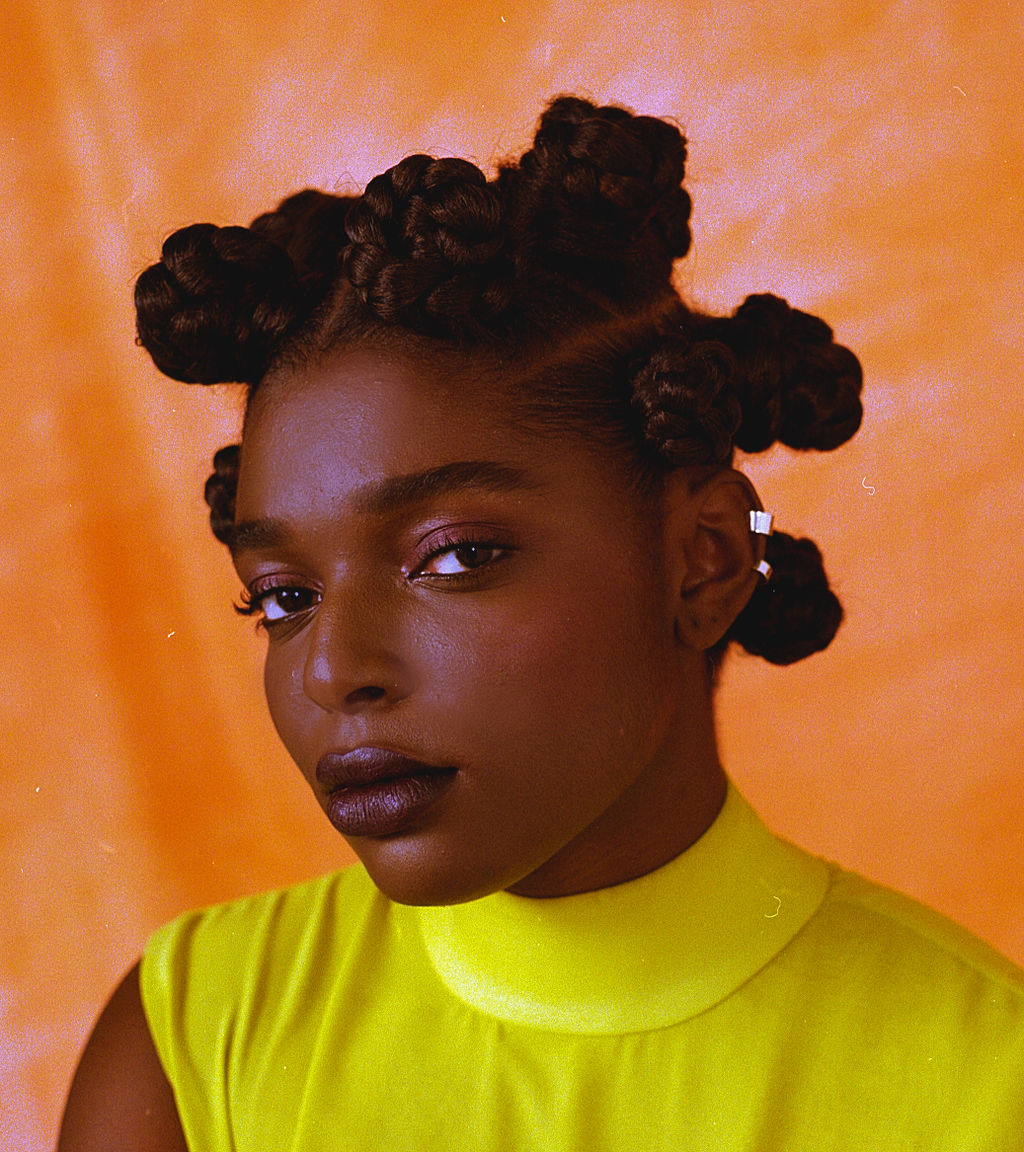 Preceded by the singles "I Got It" and "Envy" (released this February and March, respectively), Monologues is a six-track conversation between the artist and her audience.
Ogi describes her EP as "colorful, expansive, and playful" – a short introductory anthology of her songwriting.
The moody, harmony-rich "Let Me Go" sets the scene with a bevy of soft multi-tracked vocals and a plea for release that can't help but lure listeners in. Ogi goes on to dazzle the ears and mesmerize the heart for 21 very special minutes, ultimately concluding with the achingly emotional "IKYK," a soaring gospel-tinged ballad packed with organ- and brass-fueled passion, camaraderie, togetherness, and loving care. "But when all of the work is through, I know that you will shine," Ogi sings. "Why would you go alone in light of what's going on? Don't do this on your own, 'cause I been here all along."
You don't need to doubt it
You won't be without
The best team
A family, you and me
Don't care whose about it
You can't lose 'cause we're the best team
We won't leave you guessing
Ogi ends her EP on a high note, and yet it doesn't feel anything like a goodbye: If anything, this entire record is one long and lovely hello to the world. We wouldn't have it any other way. Atwood Magazine spoke with Ogi about her debut EP, working with No ID, and her influences and inspirations. Dive into our interview below, and get lost in the wondrous warmth and radiant charm of Ogi's stunning Monologues, out now.
I think people should realize that putting themselves out there can make all the difference. I thought I was going to be a lawyer.
— —
A CONVERSATION WITH OGI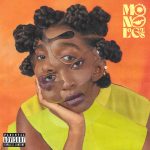 Ogi, thank you so much for your time! To start things off, how did you start songwriting, and what role does music making play in your life?
Ogi: Songwriting started as a little hobby that I did by myself. Only one or two people really knew I wrote songs in college, so it's a very intimate practice to me. Music has been important to me since I was a child, so it's the craziest thing that I get to do this as a job.
Who are some of your musical inspirations, and where (if at all) do you hear their influence in your own music?
Ogi: I listened to a lot of gospel growing up — people like John P. Kee and the Winans, and you can definitely hear them in my riff choices. I also got into D'Angelo and Stevie Wonder, so I think I got some of my harmonic choices from them.
You just introduced yourself earlier this year. Can you share a bit about your experience in the music industry to date, and what that's been like for you?
Ogi: The plan was to go to law school like four years ago, but then I made an instagram account and No ID reached out, and now I'm here! It's really been a whirlwind and I've been so blessed to get here and I'm grateful for the team that I've gotten.
What was your experience like working with No I.D. on your debut, and how do you feel he left his mark on your music, if at all?
Ogi: I mean his involvement is the difference between my songs staying demos and becoming full records. He was the first one to really believe in me, so if there was No ID, there'd be no me. Period. 
Going into Monologues now, can you share a little about the story behind this record?
Ogi: Like I said most of these songs were just collecting dust on my computer. As I thought about the songs I thought back to an acting class I took a few years back and how I learned that monologues were an important part of the auditioning process. You bring at least two monologues with you to show the range of what you can do as an actor — as an artist. I looked at this debut project as my little audition into the music industry, and the songs are my monologues: They show the range of what I can do right now.
What was your vision going into this record? Did that change over the course of recording this?
Ogi: I don't know if I really had one, which is something I want to change for the next project I work on. These songs were a collection of songs I wrote over the years from different points in my life, so it's more of a short anthology of my songwriting. The next thing I do will have a theme at the VERY least.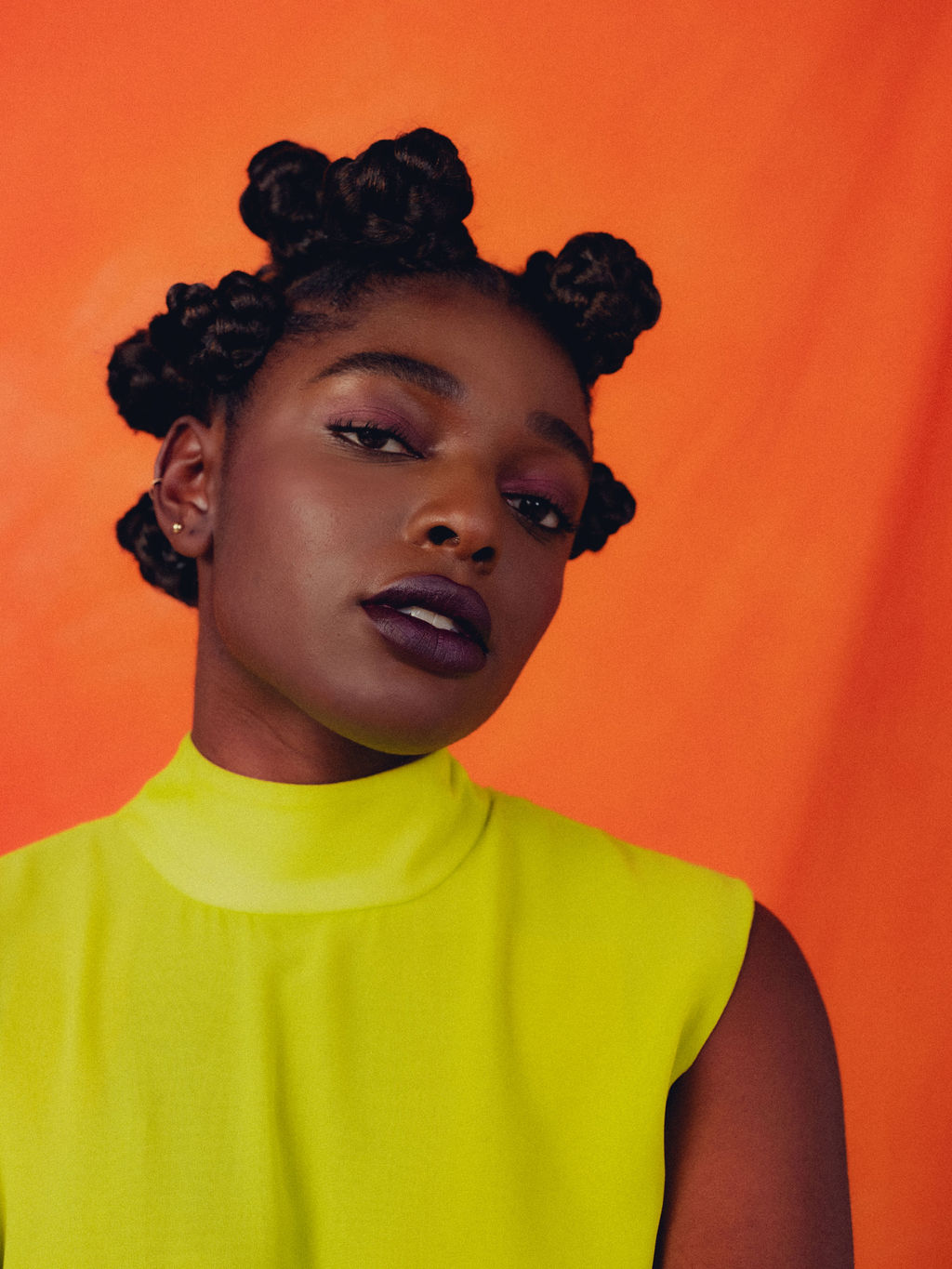 You're quoted as saying how these songs were your outlet to share your true feelings, because your "feelings didn't fit the script." Do you mind expanding on what that meant for you, and where that manifests in the songs?
Ogi: I'm very intentional when I speak, sometimes to the point that I stutter and stop talking in order to find the right words, or become VERY long-winded. When I'm writing, I am blunt. I'm to-the-point. I say whatever the hell I want to. Like, I don't know if I'd say some of the things that I sing.
How do you feel Monologues introduces you and captures your artistry?
Ogi: I think Monologues works as a sample platter. It shows off my musical chops as an arranger, as a vocalist, and the things I like to talk about. I am a lot of things right now, but I think I found a way to sum up a good amount of those things in this project.
You open with the intoxicating "Let Me Go," heart squarely on your sleeve in a heartbreak ballad. Why open with this song?
Ogi: It was actually Kawan Prather's idea to do that, so shout out to him. I think it feels like the calm before the storm, which I liked. I'm lulling you to sleep until "Envy" wakes you back up again. "Let Me Go"  seems melodramatic and sorrowful until you pay attention to the lyrics; then you realize that I'm just telling someone to leave me tf alone eloquently. That kind of juxtaposition between the feel of the song vs the actual lyrics is something I do throughout the project, so why not start with a good example of it?
I wish I had more love to give
But it would never be efficient
Maybe this curse of apathy
Has come into fruition
I know that you want me
I know that you'd be so kind
That you'd never cross the line
But I think I'd lose my mind
Oh, oh, oh
Far too much proximity
I think we need the distance
I know that it hurts
Ooh-ooh, ooh, ooh
But it's the best for you
And it's the best for me
So put it in the dirt
Ooh, ooh, ooh, ooh
Don't know what else to do
And I just want to leave
So let me go
Do you have any definitive favorites or personal highlights off this record?
Ogi: I think "IKYK" is important to me because I wrote it about my little brother. I'm really proud of how it came out because it's No ID's classic production and portions of my vocal layering. It just felt like a well done collaboration between us, not to mention the work of the Dap Kings, Dammo Farmer, Steve Wyreman, and James Poyser.
Likewise, as a lyrically forward artist, do you have any favorite lyrics in these songs?
Ogi: I think I'm proud of "Envy" and how I open the song, "Did you know that it's a sin to covet?" Like it's very "pinky-up," like, Oh your behavior is unbecoming BIBLICALLY. So relax.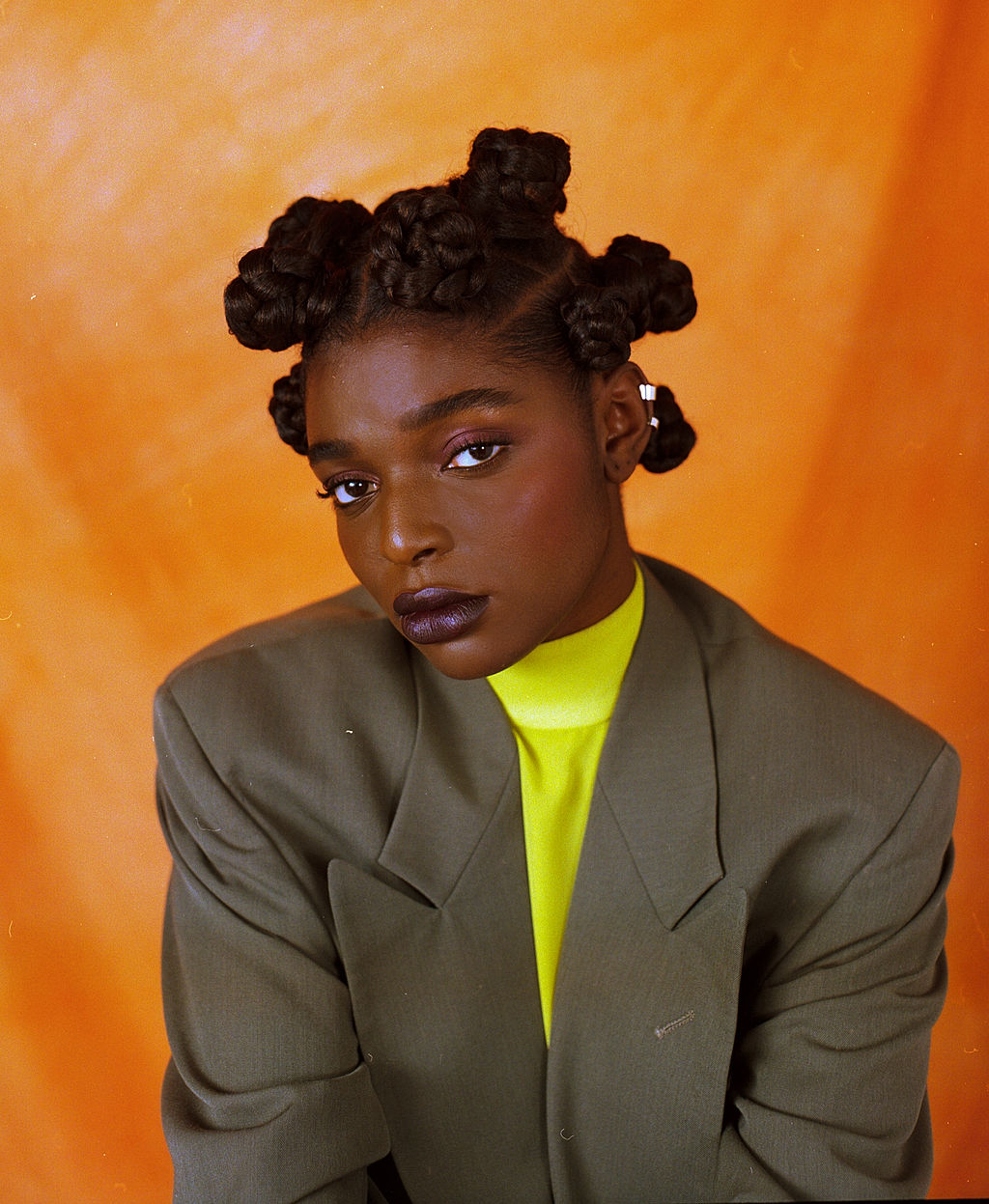 What do you hope listeners take away from Monologues? What have you taken away from creating it and now putting it out?
Ogi: I think people should realize that putting themselves out there can make all the difference. I thought I was going to be a lawyer. Now I'm doing the music thing. In making this project I've relearned that lesson over and over again, and now I'm ready to put it more into practice.
In the interest of paying it forward, who are you listening to these days that you would recommend to our readers?
Ogi: I'm listening to Malik, Tri Nohbi, Sonny Nitez, and Blessing. All them are FIRE.
— —
Stream: 'Monologues' – Ogi
— — — —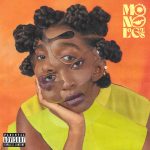 ? © Kanya Iwana
:: Stream Ogi ::
---