Manchester's Abbie Ozard dives into her captivating and charismatic 'Water Based Lullabies' EP, a radiant outpouring of dynamic passion and stirring emotion all wrapped up in fuzzy indie pop fever dream.
Stream: "Rose Tinted" – Abbie Ozard
---
Captivating and charismatic, anxious and unfiltered, Abbie Ozard's third EP is an utter thrill: A radiant outpouring of dynamic passion and stirring emotion all wrapped up in fuzzy indie pop fever dream. From angst-ridden upheavals and stirring inner reckonings to resonant anthems of empowerment, the Manchester singer/songwriter soars high and true with seven tracks that inspire the mind and invigorate the soul. As charged as it is charming, Water Based Lullabies captures Ozard's raw energy and irresistible allure, cementing her place as one of the UK's most exciting up-and-comers.
What's the point in growing up
When each day you give less of a f-
Meditate they say
It'll take the pain away
while you suffocate (I'd rather medicate)
Now I'm trying my best to translate
The emotional cocktail pouring out of my brain
And I'm trying my best to keep it at bay
Put it on the shelf for a rainy day
But I can't, and it feeds my anxiety,
Takes the best of me
Hoovers up my fun
Leaves me feeling like a liability
Listen to my favourite song
And now everything is rose tinted…
Everything is rosey everything is great
I love my life I love my dog
So wrapped up in a bubble for a moment I forgot
– "Rose Tinted," Abbie Ozard
Released July 1, 2022. via House Anxiety, Water Based Lullabies is an inspiring, energizing aquatic-themed reverie. Following her 2019 debut Growing Pains EP and 2021's follow-up, let's play pretend, Abbie Ozard's roaring and resounding new seven-track EP sees her embracing a vast range of stories, sounds, and styles: From the explosive indie rocker "Candy Blue" to the post-punk strut of "Rose Tinted" and the churning, cathartic, and contemplative rush of "Grown," Water Based Lullabies is an achingly intimate and unapologetically expressive eruption from the artist's innermost depths.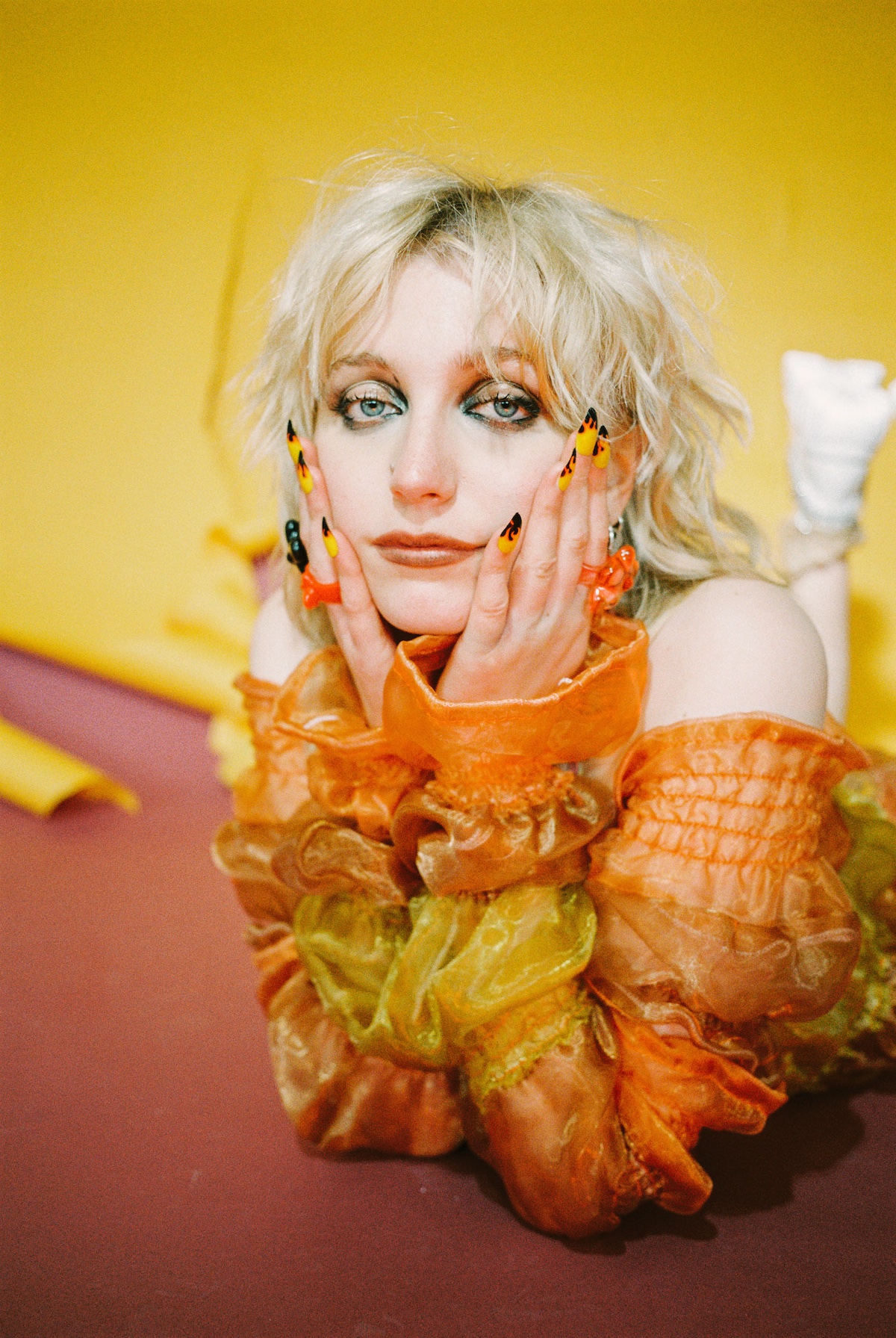 Deeply vulnerable lyrics and hard-hitting sonics ensure a spellbinding journey throughout this tight, triumphant 20-minute experiece. Ozard cites artists like Phoebe Bridgers and Wolf Alice, Lorde and Colouring as some of her current influences – and just like all of the above, she truly holds nothing back in her songwriting. "I love that no two of my singles are sounding the same in this era," she shares. "The last thing I want to be is predictable. I feel like genre isn't really a thing anymore and when I remind myself of that I feel like I can express myself creatively and have the freedom to make whatever music I want."
Whether she's dwelling in existential crises, lamenting lost love, embracing new love, or reckoning with her own transition into adulthood, Water Based Lullabies presents Ozard at her most intimate, her most eclectic, and her most passionate – more than earning the Manchester singer/songwriter a place as one of Atwood Magazine's artists to watch.
Experience the full record via our below stream, and peek inside Abbie Ozard's Water Based Lullabies with Atwood Magazine as she goes goes track-by-track through the inspirations and influences of her third EP!
— —
Stream: 'Water Based Lullabies' – Abbie Ozard
:: Inside Water Based Lullabies ::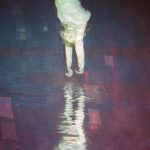 — —
Pisces
"Mood Ring" – Lorde
I feel like a lot of people say they're influenced by Lorde's music and that's totally cool, she's a pop icon. Her Solar Power album soundtracked my summer last year and I love her mention of star signs in Mood Ring. It's kind of a bad habit to get in to but I do judge people on what star sign they are, i'm a typical pisces and the person i was writing about in Pisces was genuinely a typical Gemini so i obviously had to write a song about it (thanks Lorde for justifying my songwriting process)!!
---
Candy Blue
"Close to You" – Dayglow
I love how vulnerable the lyrics are in this song despite how happy the melody is. The vulnerability of the lyrics along with how upbeat this song is definitely influenced Candy Blue probably without me even realising. Candy Blue is a pour your heart out kind of song, like Close to You it's quite literally just letting someone know that you really want them.
---
Comfy
"Cheek to Cheek" – Ella & Louis
Cheek to Cheek really is just a classic love song known in every household. This song reminds me of Christmas at my family home and makes me feel really warm and fuzzy. Louis definitely inspired me to add trumpets to this one too. Funnily enough I've never really written many songs about being comfortable in love so Comfy is a big turning point for me!
---
Rose Tinted
"Be safe" – The Cribs
The Cribs take me back to my Sixth Form days when I'd queue up for gigs and drink shit vodka with cordial on the train from my hometown. I first heard this song when I was 16 and spoken word songs have always been in the back of my head since. It's so much easier to express how you feel without getting too hung up on melodies. You're just putting everything out on a plate, it's brave and Be Safe spurred me on hugely to do this.
---
Grown
"Everything Has Grown" – Colouring
Everything has Grown literally saved my embarrassing post breakup anxiety I had with my first breakup, the way this song builds is so beautiful. It definitely inspired me to write Grown as it has a similar concept, it's a mature and graceful approach to a breakup and it just makes everything so clear.
---
Fizzy
"Creature Comfort" – Arcade Fire
Arcade Fire do indie music ridiculously well and they inspire me every day. Conceptually, this song has a different theme, however the anthemic crunchy synths and gritty bass in this song help get their point across in a live show, raw kind of way, I definitely wanted to create the same with Fizzy.
---
Norway
"I Know the End" – Phoebe Bridgers
Album closing tracks are literally my favorite thing in the world and this is probably one of the best ever made. The way this album peaks and troughs throughout, telling a story and taking you through a journey made me want to do the same with WBL, so an EP closing track was absolutely essential. All hail queen Phoebe!
— —
— — — —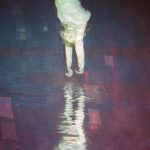 ? © Charlotte Rudd
:: Stream Abbie Ozard ::
---