90's Kids' electrifying pop/rock excites and enthralls throughout their debut EP 'Doing Love Wrong', a dynamic rush of passion that is as catchy as it is pure fun.
Stream: "Freak Me Out" – 90's Kids
---
Self-described as "pop music for people who don't like pop music," Ohio's 90's Kids promise a good time for all. Their electrifying pop/rock excites and enthralls throughout their debut EP Doing Love Wrong, a dynamic rush of passion that is as catchy as it is pure fun.
Tried to ask you on a date
You prolly shouldn't date a boy like me
What would everybody say
when I show up on your call ID?
Baby i can tell your friends
would hate me
and your mom just won't approve
And I can see the way
it's killing you to play by all the rules
So maybe you and me could get a little drunk
And start some trouble like we're 17
I know your daddy likes to tell you i'm a fuck up
I know it kinda makes you want me more
Independently released November 6, 2020, Doing Love Wrong is a tight and impressive best foot forward for 90's Kids. Formed in Columbus, Ohio in 2017, the four-piece of Corey Mouch, Matt King, Jordan McVey, and Robby MacAskill embrace a youthful spirit in high-octane songs reminiscent of New Jersey alt-rockers Young Rising Sons, Danish trio New Politics, and so on. The band have released a slew of songs over the past three years – while technically not their "first" EP, they consider Doing Love Wrong their "debut" – and all signs point to a bright and exciting future ahead.
The band's compelling, memorable name is a direct homage to their identity. "90's Kids is a name that speaks to a bit more than just the decade we were born in," the group explain. "Growing up as "90's Kids," we saw the advent of all this crazy technology and yet we're still nostalgic for the past; for simpler times. The idea that being a 90's Kid means appreciating the past, but still working hard towards the future, that's really where the name comes from."
The idea that being a 90's Kid means appreciating the past, but still working hard towards the future, that's really where the name comes from.
90's Kids have seen tremendous growth in a short time, and they're confident that the best is yet to come. "This past year, we've really fallen in love with writing music all over again. Our influences have expanded and in turn, our sound has evolved beyond the '80s inspired "nostalgic pop" music that we originally released," they explain. "We've found our own sound, and we're growing into our own identity – I think that really shows on this EP."
"The diversity of the record is what we're really proud of," they say of their new EP. "It ranges all the way from contemplative bedroom pop to hard garage rock, and I think it's really a showcase of everything we've done and where we might go in the future. We had no rules about tying ourselves to a specific genre or influence on this EP, and from start to finish it shows."
The explosive EP opener "F*CK UP" plays with self-deprecating lyrics in a tongue-in-cheek manner while making a lasting and memorable statement. It's a palatable and thrilling entrance to an EP whose highs and lows, raw and real moments feel connected yet sonically diverse. Album singles like "Freak Me Out" and the emotional outpouring "Bummer (Don't Feel Right)" help round out a sound that literally recalls some of the alt-rock sounds we came to know and love in the late '90s and early '00s.
---
For their part, 90's Kids look to their penultimate track "Still Got Feelings" as one of their favorite moments on the EP.
"The bridge of ​"Still Got Feelings"​ is where the EP really came together for us," the band note. "It's the most different thing we've ever done, but it feels like such a climax and such an epic moment. The song is so honest – it's really upfront about missing someone, and the things we do but never talk about. The bridge is this big instrumental culmination of the emotions that build up throughout the song, and I just remember us all getting the chills as soon as we listened through for the first time. It felt like a really, really big moment for us as songwriters."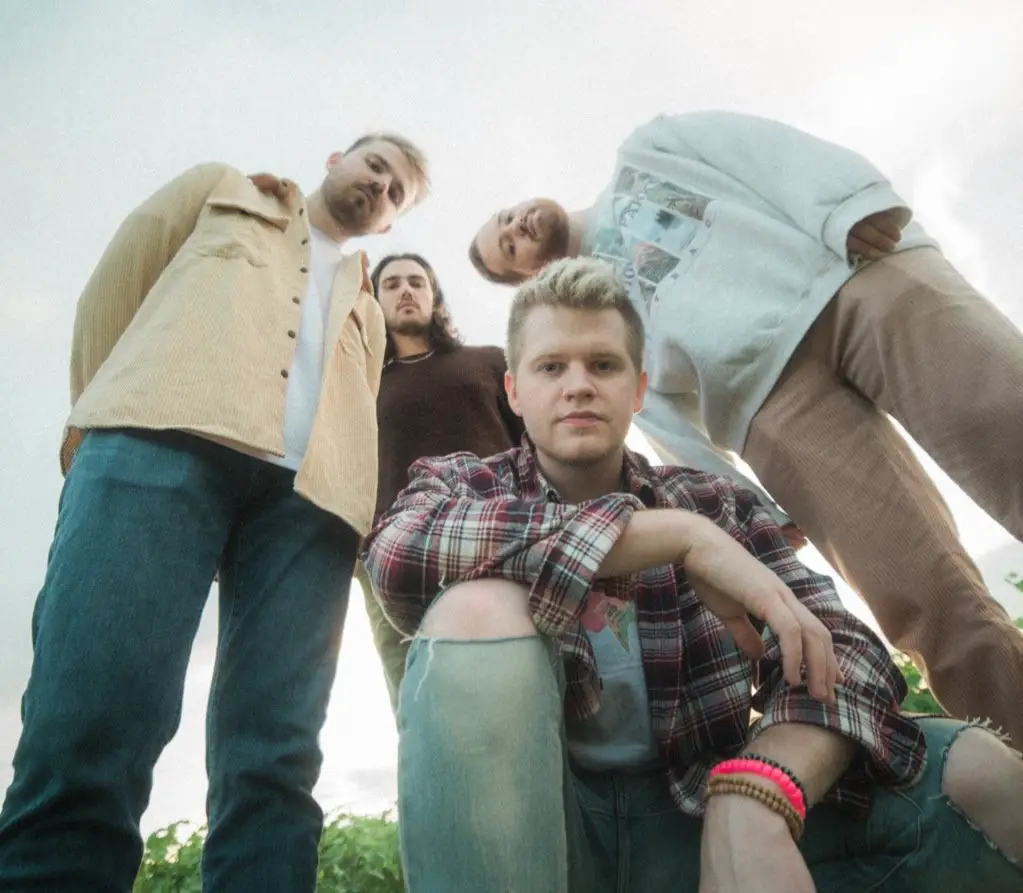 It may be just shy of twenty minutes long, but Doing Love Wrong takes its audience on an unforgettable rollercoaster. Many bands sound like 90's Kids, but this Ohio quartet does it better – and they know that.
For their part, 90's Kids hope listeners come away from their EP feeling connected.
"Doing Love Wrong is a collection of stories about the problems we face in modern relationships," they explain. "It's happy, sad, energetic, devastating, and hopeful all at once. Relationships suck sometimes. We hope that our fans can connect with these songs and find peace with whatever pain they're going through."
Experience the full record via our below stream, and peek inside 90's Kids' Doing Love Wrong EP with Atwood Magazine as the band take us track-by-track through the music and lyrics of their debut!
— —
Stream: 'Doing Love Wrong' – 90's Kids
:: Inside Doing Love Wrong ::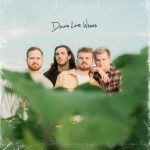 — —
 F*CK UP​
 "F*CK UP" was born out of frustration. This spring we were definitely dealing with some writer's block, and just overall loss of inspiration with this global pandemic turning the world upside down. It felt like whatever we were writing just didn't feel genuine. Finally, we decided to strip all the distractions away and just sit down with a guitar and write something raw and fun – something that captures that live, visceral energy that's missing in 2020. It's the heaviest song we've ever written, and it felt like the perfect opener to this journey of "Doing Love Wrong."
Lyrically, it's about feeling like you aren't welcomed by your significant others' friends and family. Sometimes you just have to let go and have fun, even when it feels wrong. You have to accept that not everyone's going to approve of you and live your life anyways.
Freak Me Out
We wrote "Freak Me Out" really early in 2020 and started playing it on tour with Phangs before COVID hit. This song was really a turning point for us stepping into our own sound & leaving the past behind. It was one of our first totally self-produced efforts, and we're so proud of the growth we experienced writing this song. The production is intricate, weird, and totally perfect for this message of being totally overwhelmed by a new relationship when things are just moving too fast.
Love Like That
This song is totally Top '40s and it was a breeze to write. A lot of times, it takes forever to settle on the perfect melody, but everything flowed together so well. Matt totally nailed the production on this one. It's this bouncy, fun instrumental set to this really serious concept of a toxic relationship – "Love Like That" is about knowing your worth when someone isn't treating you the way you deserve.
There's this one line, "​Maybe the sad I'd be without you would be better. ​" We actually stole that from the HBO show ​Succession ​ . We were finishing up lyrics and this one quote from the show just stuck out as the perfect culmination to the song, where you realize that it might be better to walk away from that person – and that moment is really important for anyone suffering in an unhealthy relationship.
Bummer (Don't Feel Right)
"Bummer" is our love letter to early 2000s pop rock, and it is a really good indication of where we are going in the future. Late in the summer we started diving back into the stuff we grew up listening to – JoJo, Michelle Branch, Coldplay, Augustana, Snow Patrol. We got back into what made us fall in love with music and channeled it into this song, and it was such a blast to write.
Writing this song was really a turning point for the EP, and it's where the title of the record came from – "​maybe I've been doing love wrong, 'cause it just don't feel right."
Still Got Feelings
This is easily the most emotional songs we have ever written. Matt sent us this loop of keyboard typing and clicking set to this chopped up piano, and it immediately clicked. It is a song about missing someone, and the things you do to try and get their attention back. The song centers around the hook, "​I liked your picture 'cause I still got feelings. ​" I think every young person with an Instagram account has done that. When you are not over someone, there are so many things you'll do but never really talk about – this song is about being honest with yourself and admitting that you miss someone.
The bridge is a really special piece of this track. It is this massive climax where all of these feelings burst out in this emotional, huge instrumental moment. It is really where the entire record comes together. When we get to play shows again, this is the moment we are all most excited about as a band.
Prague
"Prague" is so special to us and it is such a beautiful song. It's another track that was heavily inspired by early 00's pop & rock tracks. Conceptually/lyrically the song is a bit sappy – but there is this layer of hope that I don't think we've ever shown as a band. When you miss someone, you dream about what you'd say if they called you one last time. There's all these pent-up emotions and feelings that make you wish you could do things over again.
A breakup really is losing a piece of your life, and a piece of your heart. It's so hard to pick the pieces up and put them back together with someone, and that's why people don't get back together even when they still have feelings for each other. "Prague" is that hopeful daydream that you can just forget everything, move to a foreign country and just run away together. It's the perfect way to end this record.
— —
— — — —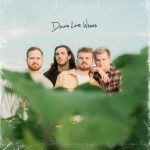 ? © 2020
:: Stream 90's Kids ::
---