London singer/songwriter Tom Speight makes loving fun in "Want You," a folk pop anthem aglow with euphoria and desire.
Take me into your arms, do whatever you want, be my favourite song, it's you…
— —
Tom Speight is the kind of artist who makes loving fun: Capturing euphoria with sweet folk pop cheer, the singer/songwriter's new song "Want You" is an anthemic ode to "the one" glowing with sweet melodies and sweeter sentiments. Here's to hopeless romance, in all its blissful beauty…
All I do is lay awake
Staring down another day
Trying pull myself away
To you, to you
Polaroid a faded sun
Looking back when we were young
Everybody's on the run
It's you It's you
And I want you
Listen: "Want You" – Tom Speight
---
Atwood Magazine is proud to be premiering "Want You," the lead single off Tom Speight's forthcoming debut album (out Spring 2019). A prolific, immensely talented artist to-watch this year and next, British singer/songwriter Tom Speight is the shining needle in a haystack. Debuting in January 2016 with the mellow folk-influenced Little Love EP, Speight has evolved into a formidable indie pop artist in three long and very eventful years: Both 2016 and 2017 saw the release of three four-track EPs, each collection more nuanced than the last.
2018 has already been another impressive year for Tom Speight, with the release of a live EP, two Spotify exclusive singles, and a smattering of covers (including a breathtaking spin on Phil Collins' "In the Air Tonight"). Nearly every release has eclipsed one million streams, bringing Speight's total stream count beyond 40 million – a feat made only more impressive, when one realizes this artist is completely independent.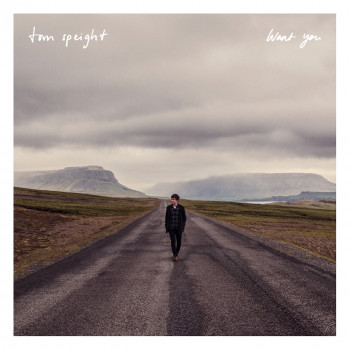 Behind the scenes this year, Speight has been dealing with his chronic illness, Crohn's disease, which he is candidly vocal and open about. "The last couple of months have been really tough," he wrote in a Facebook post published yesterday (August 13), "spending two months in hospital battling with Crohn's while my relationship slowly breaks down… not knowing when I'll get better… when I will get back to doing music. I honestly didn't know if I would finish this album."
Thankfully, Speight is now out of the hospital and has been busy readying his debut album. The release of "Want You" today brings the very first taste of what's to come for Tom Speight, heralding a new era for the artist as he embraces a buoyant, infectiously catchy indie pop sound.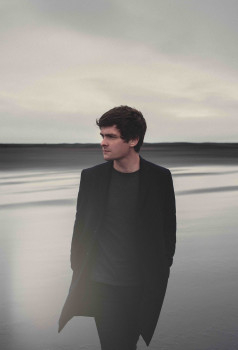 A pure, uplifting, and positive love song, "Want You" is the musical manifestation of passion and tenderness. Intimate lyrics find Speight head-over-heels in love, proclaiming his adoration to the one he loves, and celebrating that feeling with the whole world:
To shoot me across the sky
Drink me until I'm dry
Fill my tired eyes
It's you, it's you
Take me into your arms
Do whatever you want
Be my favourite song
It's you, it's you
And I want you, I wanna want you
Overflowing bubbly cheer, determination, and desire, "Want You" is, in some a sense, Speight's bright response to a dark period in his life – though now that it's released, it will certainly come to mean much more than that. "I started recording my album in March and managed to record about half of it," Tom Speight recalls. "However, in April I was taken ill with my Crohn's disease, and ended up being in hospital for two months until I was in remission…"
Speight continues, "Ten days later, I started recording and putting the finishing touches to "Want You." I wanted to finish this first because it felt like the most positive song on the album, and after a tough spell I wanted to put a positive edge on things! I recorded it with Chris Bond (Ben Howard), my long-term collaborator in Devon. It carries on what we've built so far, a mixture between folk and indie pop! Influenced by The Shins and The War on Drugs, it's the next stage in my progression as an artist."
Falling in and out
What are dreams about
Coming in & out of style
It's you, It's you
And I want you
A rising star shooting fast out of London, Tom Speight is sharing his light with everyone who will listen – and what a feeling it is to be bathed in this artist's rays. "Want You" radiates a warm, effervescent glow through wily melodies and undulating rhythms that are sure to get stuck on repeat. Rich, intoxicating, and endlessly joyful, "Want You" is a hit single in waiting, and the perfect introduction to this new chapter in Tom Speight's already-impressive career.
Stream "Want You" exclusively on Atwood Magazine!
— — — —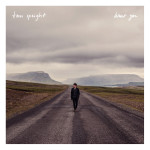 ? © Pip
:: Stream Tom Speight ::
---
:: Tom Speight Tour Dates ::
05.10.18 Manchester, Gullivers
06.10.18 Birmingham, Ort Cafe
11.10.18 London, Thousand Island