Atwood Magazine is excited to announce our newest column, Watts' Weekend Picks, a weekly playlist of songs curated to fit your weekend lifestyle. Whether you're getting ready to go out, driving on a long road trip, or cleaning your home, there's a song for you. In his latest column, Watts picks tunes from George Ezra, Rudimental, and more. From turning up to hitting the gym, there's always a record for you!
---
:: Morning Vibes ::
God's Plan – Drake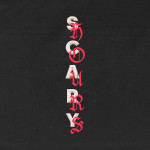 If there is one thing that Drake is consistently amazing at, it's making music that suits your lifestyle. In his extensive collection, he's got tunes for every single mood. After not releasing music for quite a few months, Drake released two new tracks last week. I listened to one of them last Saturday morning and immediately knew it would be perfect for this column.
"God's Plan" is classic Drake. Woven with relatable, catchy lyrics, Drizzy confidently exclaims he is doing well since his last record release. Picking up buzz on social media, the song's most quotable lyric pops in during the second verse:
"She say, 'Do you love me?' I tell her, 'Only partly,' I only love my bed and my mama, I'm sorry."
Chances are strong you'll see this lyric on every influencer's Instagram picture of them cuddled up in their bed with perfect lighting. Regardless, this song is a fun way to start your weekend as the subtle, simple beat plays nice with Drake's calm, reassuring voice.
:: Gym Flow ::
"i SHYNE" – Carnage & Lil Pump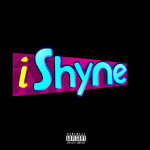 As far as gym songs go, I don't really care about lyrics or songwriting skills. I honestly just want a tough vibe that is going to help my fat tush work a little bit harder on the treadmill or weight machine. I'm also not really a Lil Pump fan but I understand his appeal. I love "Gucci Gang" because it was the most energetic song of 2017 but I don't really fancy his other tracks and I'm not really into that trap-rap style too much. That being said, the electronic producer, Carnage, made this crazy, heavy beat for Lil Pump and they collaborated for the perfect gym song.
"i SHYNE" should be turned up as loud as you can handle it if you're looking for a little inspiration this weekend. The beat sounds like a bunch of bumble bees turning up in a bee hive and don't judge me for that description until you give it a few listens. Lil Pump provides a lot of questionable lyrics (as usual) but it's his flow and inflection that give the record it's energy and playfulness. His signature turn-up style on top of the bass-heavy, electronic instrumental makes this a workout anthem. Throw this on in the gym and watch the fat melt away baby!
:: Windows Down ::
"Severed" – The Decemberists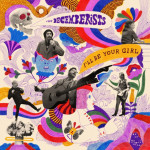 Over the last week or two, I've been doing some heavy driving. Meetings in Philadelphia, work opportunities in New York, and a great play-date in New Jersey had me listening to a lot of new music. Out of all the new tracks I listened to, The Decemberists' "Severed" was definitely the most fun one to drive to.
Starting with an infectious keyboard pattern that digs into an 80s-themed drum groove, The Decemberists take the listener on a cross-decade rock journey. Drawing obvious inspiration from Nirvana, Led Zeppelin, and Duran Duran, "Severed" is a song that will want to be put on repeat for a few weeks in a row. The effortless tone from the Portland-based band and the consistent percussion makes the record a great windows-down, road trip anthem. Just be careful because the song will make you want to drive fast!
:: Pre-Game ::
"These Days" – Rudimental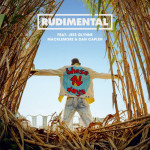 My last few pre-game songs have had lots of upbeat energy that works well before you turn up with your friends. When I was listening to tracks for this week's column, I realized I had not picked a feel-good, smile-first song for this category yet. What better way to start your Friday or Saturday night then to put on a song that literally makes you realize how much you love your friends? Gratefulness is a powerful emotion and "These Days" by Rudimental does it for me in a big way.
The signature percussion style and horn section from UK-based Rudimental adds a positive underlying track for this future hit, which features Macklemore, Jess Glynne, and Dan Caplen. The song marks the return of the great British pop star, Jess Glynne, as well as the infamous west coast rapper, Macklemore. London's own, up-and-coming RnB crooner, Dan Caplen, gets the nod to sing the smiley hook on this week's pre-game pick. Press play, take a sip of your favorite alcoholic beverage, and embrace your friends, family, and life. It's all good, I promise.
:: Lituation ::
"People Say" – Don Diablo ft. Paije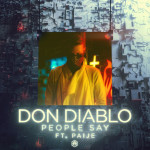 I don't know about you but I absolutely live for that feeling you get when you hear the drop of a song and yell "OHH" either out loud or in your head. That moment, when the music takes over everything else, is the prominent reason why I'll never stop working in music. That moment also comes to me and many of my friends when we're feeling good at a party and an amazing song comes on. Snapchat opens up on someone's phone and suddenly we're all dancing like complete fools. Don Diablo's "People Say" is that exact amazing song that comes on in this moment.
Featuring London-based singer/songwriter, Paije, "People Say" is a loud, melodic, electro-pop smash that pulls strings from The Chainsmokers, Diplo, and Zedd. The lyrics are bold and I can totally see this being played in and out of commercial breaks during a big, televised sporting event. Don Diablo, who was known for his high-energy house remixes, was recently signed to Atlantic Records. As most people figured he'd get more into mainstream pop, "People Say" is an exciting debut and exclamation that he is not going to change his style for a major label. Please listen to this song and don't be afraid to put it on at the next party/shindig you attend.
:: Staying In ::
"Egyptian Luvr" – Rejjie Snow ft. Amine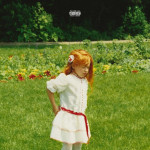 The staying in category is always the hardest one because my soundtrack depends on my mood at the time. However, one characteristic that I personally look for in a song when staying in is a laid-back, chill vibe. Canadian producer Kaytranada is a legend when it comes to creating those vibes. He combined his funky production techniques with the sun-kissed vocals of LA-based Dana White, and then added rappers Rejjie Snow and Amine for a few verses. "Egyptian Luvr" is jazzy, smooth, dark, sexy, and a flawless pick for staying in with your friends this weekend.
Amine, famous from his 2016 hit, "Caroline," provides a soulful verse on the Dublin-based rapper, Rejjie Snow's, new single, "Egyptian Luvr." Rejjie's voice is dark, low-noted, and deep. It sounds a bit like Tyler, The Creator with more Kid Cudi-style singing. Between the Kaytranada beat and excellent vocals from three bright, new artists, "Egyptian Luvr" is a flawless choice for packing a bowl, pouring a glass, or lighting a candle. Take a deep breath and enjoy this one, folks.
:: Deep Clean ::
"Square One" – Moss Kena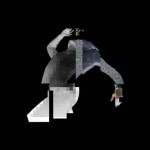 Have you ever played a song in the comfort of your own privacy and ended up choreographing your very own dance routine? Of course you have. You've also definitely sang a song to yourself in the mirror just for personal entertainment. I, shamefully, do this all the time but usually when I'm cleaning. Moss Kena's "Square One" is that song you want to learn the words to so you can practice in your (freshly cleaned) bathroom mirror.
Signed to Ministry of Sound Recordings, Moss Kena is a mysterious RnB singer who is perfectly riding the infectious, urban-electronic wave coming out of London right now. Moss sounds like Gallant with a bigger focus on pop-sounding, high-pitched, vocal techniques. "Square One" is a passionate step in the right direction for the up-and-coming star, as it meshes a simple guitar riff with a heavy 808 bass line. I'm making a promise to myself right now that I'm going to learn all the words to this song and perfect my performance in my bathroom mirror. It's just that good. I also would love to see a popular YouTube dance troupe make a dancing video to this track. Either way, it's great for those long cleaning days as you can really jam (and scrub) along to the vibe.
:: Sunday Scaries ::
"Paradise" – George Ezra
Now that I think about it, there is really only one artist who makes music strictly to cure my Sunday scaries. Almost all of his songs are perfect cheer-up tunes, from "Barcelona" to "Budapest." His name is George Ezra and he is thankfully back with his new single, "Paradise."
Ezra's signature, ultra-deep voice mixes shockingly well with this upbeat, cheerful, pop song. He even takes his voice up two octaves, which if you listen to Ezra, is incredibly unusual. The record talks about the feeling of love as an endless, heavenly state of being. It's a deep concept for Ezra to tackle in such a fast-paced pop song, but that's what makes him so original and consistent. Never getting sick of his music, I seriously think "Paradise" is a wonderful piece of music to help you dig yourself out of your Sunday cave of emotions. Welcome back, George!
Listen on Spotify:
Listen on Apple Music:
— — — —