Rich and delicate, Oliver Spalding captivates on his debut album 'Novemberism.' Atwood Magazine spoke with the UK-based artist on what went into its making.
Written in collaboration by junior editor Adrian Vargas and editor-in-chief Mitch Mosk.
Stream: 'Novemberism' – Oliver Spalding
[soundcloud url="https://api.soundcloud.com/playlists/923449312%3Fsecret_token%3Ds-2VjMq&color=ff5500&auto_play=true&visual=true&hide_related=false&show_comments=true&show_user=true&show_reposts=false" width="100%" height="450″ iframe="true" /]




---
Oliver Spalding is one of the music industry's most charming oxymorons. His sound is fragile and tender, a style that welcomes listeners in with a warm embrace. That fragility is then paired with mighty and compelling musicality that creates evocative pieces of work that one would be hard-pressed not to be moved by. Spalding takes this talent and showcases it beautifully on his debut album Novemberism, and Atwood Magazine is proud to be premiering it today!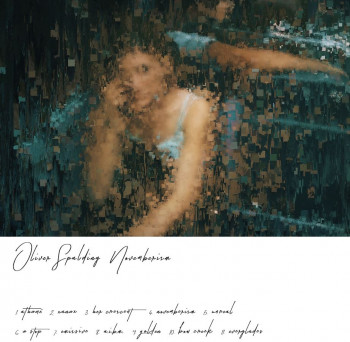 The UK-based artist is no stranger to music, often being surrounded by it since his early childhood. The music that circulated around him seemingly rubbed off on him, now possessing a powerful sense of musicianship that allows him to create bustling and raw soundscapes. He then takes it further with his lyrical prowess, crafting worlds that listeners can fall into with ease—never wanting to leave once embraced by it. Spalding utilizes these on Novemberism, allowing it to be one of the sharpest, most powerful debuts for any artist.
The album opens with "Athamé," a track dripping in fervent sentiment that elicits a range of emotions upon listeners. With synthesizers expertly used to glitch out Spalding's vocals, a new dynamic layer is wrapped around the song, giving it a distinct sonic flair. At the track's end, an energetic crescendo of instrumentation occurs, leading into the rest of the album and setting the tone for what is to come. "Her Crescent" arrives soon after with subtle melodies in the foreground that still possess intoxicating abilities. Brass instruments find a home here, adding touches of serenity that are only accentuated by the keyboard melody present at its close.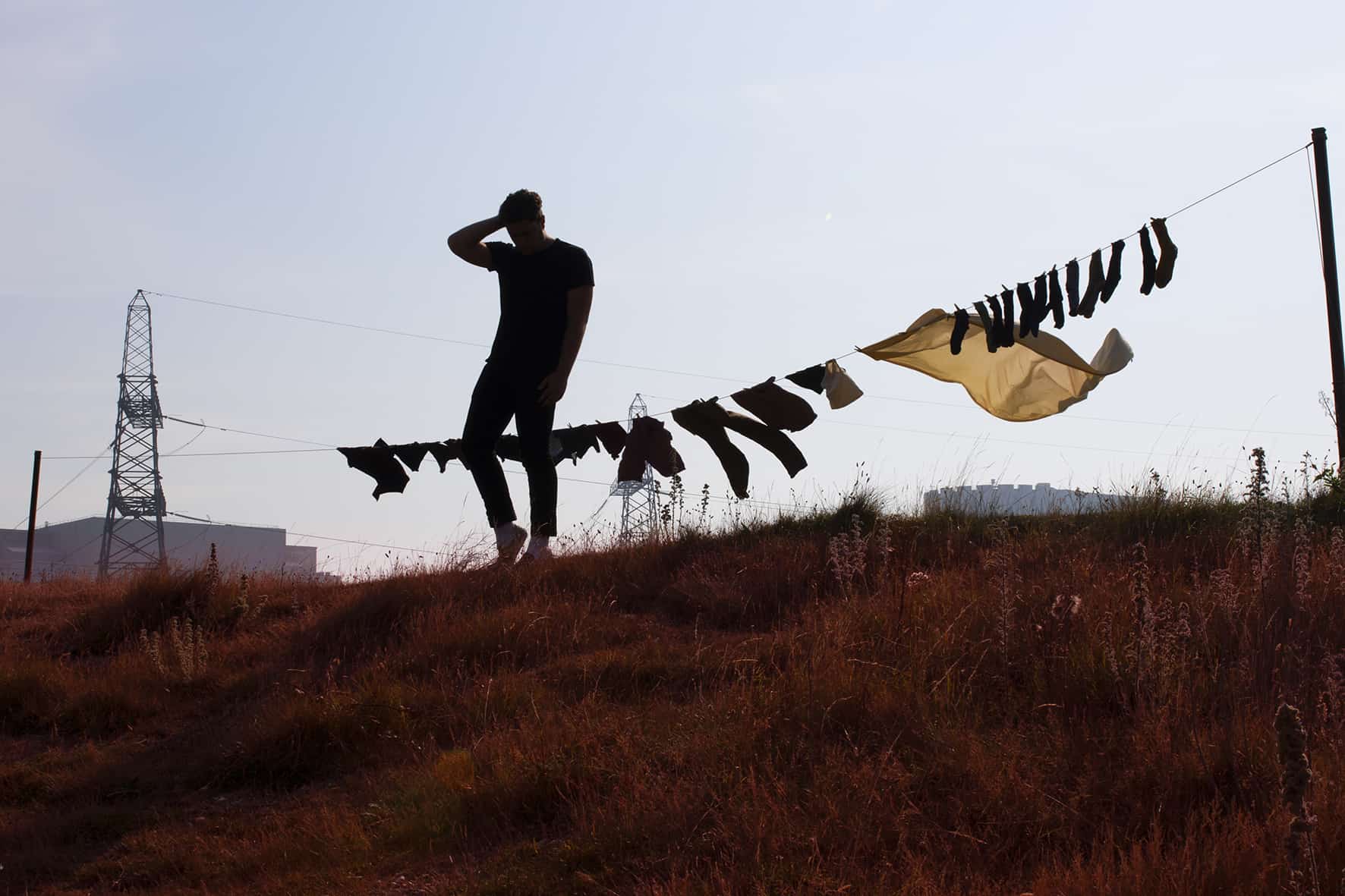 Tracks like "A Stop" provide stunning visual paintings through its visceral storytelling with lyrics like "Call me your best behaviour, intrigue, you need a saviour. I'm not it, I wanted to be. I owe you closure." Snapshots of this story unfold in real-time; a moving piece of sonic exploration that wafts gently but leaves a lasting impression. The piano-laden track "Golden" does much with very little. The melody is simple yet effective, giving the track an airy feeling that highlights the vocal excellence Spalding possesses. Gorgeous string arrangements enter the mix that adds an additional layer for listeners to fall in love with, and it flows with grace with the vocals and piano to make this track truly memorable.
The album finishes with "Everglades," and it's a magnanimous one. A few seconds of silence are broken away with boisterous keys but are then quickly subdued, giving way to a subtle guitar melody that backs Spalding as he begins to sing. "Heaven, call for me. I don't wanna find out that I'm asleep," he croons while the bustling instrumentation backs him up. It's a ballad worthy of praise, and a powerful closing statement on a celestial body of music.
Oliver Spalding held nothing back with his debut, putting Novemberism as of 2019's finest albums. Atwood Magazine had the opportunity to chat with Spalding on the background of the album and what it means to him. Get all the info in our exclusive interview!
'Novemberism' – Oliver Spalding
[soundcloud url="https://api.soundcloud.com/playlists/923449312%3Fsecret_token%3Ds-2VjMq&color=ff5500&auto_play=false&visual=true&hide_related=false&show_comments=true&show_user=true&show_reposts=false" width="100%" height="450″ iframe="true" /]




A CONVERSATION WITH OLIVER SPALDING
Atwood Magazine: How do you describe your style of music? What does it mean to you?
Oliver Spalding: My style of music … It's a tough one, haha! People always say "it's a bit sad" or "could you write some happy songs soon." I think that it's emotional alt-pop at the moment with hints of folk in there! But it's forever changing and constantly evolving. My sound isn't immediately pleasing but seems to be unique to me and I hope it inspires people to be who they truly are. Artist or not, always be true to yourself!
What was your musical upbringing like? Is piano your main instrument; were you self-taught? How did you get into music production?
Oliver Spalding: My dad used to play music and my stepdad at the time did as well. Both were songwriters and luckily I was surrounded by bands like Dire Straits and Fairport Convention, so I became subconsciously aware of great songwriting.
I naturally had rhythm from a young age and I remember my cousin giving me a go on his bongos when I was about eight or nine. My whole world just made sense after that! My stepdad bought me my first drum kit for Christmas when I was about ten, and I remember teaching myself "Merry Christmas Everyone" and playing it over and over all day (I don't know how my parents didn't throw it in a skip after that).
I have severe dyspraxia and that made learning drums so hard as it's all about hand-eye coordination! But I kept at it over and over 'til my sticks were all bitten to shreds out of fury haha! I still have them today to remind me that anything is possible!
Soon I was learning all my favourite songs and I got into a band in secondary school and then began teaching myself other instruments. But melody seemed to come so naturally to me it just made sense … like the light I'd been searching for my whole life! I became obsessed with harmony and The Beach Boys' wall of sound and then eventually learned how to produce my own demos.
Novemberism is your first full-length album. What is it about this set of songs that made them ready to be your debut in that sense?
Oliver Spalding: I don't know if they are ready, to be honest! It's hard to know with these things but I believe you truly have to be unknowing to make real art! These risks can be fatal but that's part of the beauty! These songs are my first real go at letting part of my soul be seen so I hope it resonates with people.
We named "Novemberism" one of our Editor's Picks in October, noting, "Oliver Spalding brings a unique fragility to his music that can be not only heard but also felt." Can you talk about the fragility of your sound and music, and what it is about this style of music that speaks to you? In other words, what compels you to make music this delicate?
Oliver Spalding: The fragility comes from deep within me and the things I've been through in my life. However, it's not projected in a negative way, I feel as though singing about pain makes you stronger! And having any outlet is great for mental health no matter what it is: poetry, embroidery – what matters is you face emotions and find a way to release in some way. My aim is to help others understand it's ok to feel this way and I want people to relate and know others feel the same.
You've teased the album with a few additional songs as well. How do "Bow Creek," "Xanax," and "Emissive" capture, for you, the breadth of your artistry?
Oliver Spalding: They are all very different sounding songs with some kind of euphoric glow that makes them all feel right at home. I feel like Ed and I managed to give the whole record a certain something that makes it all fit together sonically. I view it almost like the feeling of nostalgia.
Outside these singles, what song or songs do you most hope people hear and take to upon your album's release?
Oliver Spalding: There's a great couple of tracks yet to be heard on the record! First is "Her Crescent" – this song is reminiscent of my Unfurl EP and I'm particularly proud of it. I had the piano line in my head for three years and it just never went away until I recorded it! But it's a real triumph for me that song means so much.
Secondly is "Athamé," the first track on the album. This one is very reminiscent of Bon Iver – lots of OP-1 and glitched vocals. It feels very cinematic – almost like a space shuttle launch! And the other one I love is the last song on the record, "Everglades." It's so epic sounding with huge drums played by Novo Amor. It's right at the end so don't want anyone missing out on the ballad.
With a debut album out now, what are you most looking forward to moving forward?
Oliver Spalding: I want to get on the road! I think it's been a long time coming and I finally feel ready to play a few shows now.
Also, I've been working on a new album for some time with my Americana band Embasan. It's very traditional songwriting vibes, made by me and my very good friend Jack Watts. He's got the most spectacular voice, and it's produced and co-written by the lovely Courtney Marie Andrews, who is an absolute dream to work with. I can't wait to share what we've been working on for a few years now.
Lastly, I like to end by asking artists who else we should be paying attention to. Who do you recommend?
Oliver Spalding: My other band, The Wild State, if you like what you hear of my stuff! Jack Watts is amazing you should check him out! Ed Tullett's new musical project called Hailaker is gorgeous – so honest and beautiful! And there's a new dream-pop band on the scene called Bleach Lab that I really like. They are literally brand new, you should check 'em out!
'Novemberism' – Oliver Spalding
[soundcloud url="https://api.soundcloud.com/playlists/923449312%3Fsecret_token%3Ds-2VjMq&color=ff5500&auto_play=false&visual=true&hide_related=false&show_comments=true&show_user=true&show_reposts=false" width="100%" height="450″ iframe="true" /]

— —
? © Charlotte Wetherell
:: Stream Oliver Spalding ::