A captivating, seductive indie pop dream, The Beaches' smoldering new song "Orpheus" is a dazzling, dynamic blend of mythology and reality, sepia-toned nostalgia and pure emotional intensity – not to mention a definitive, instant standout in the Toronto quartet's catalog.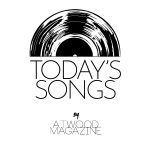 Stream: "Orpheus" – The Beaches
---
We're excited for our fans to hear a different essence to The Beaches. This track pairs perfectly with a summer sunset drive along the water.
It may seem a little unimaginative to say a band called The Beaches sounds "beachy," but few words better describe the Toronto quartet's latest single: A captivating indie pop dream, the smoldering "Orpheus" is dazzling and dynamic, colorful and contemplative: Mythology and reality blend together on a rush of radiant, hypnotizing music that catapults us into a warm and welcome daydream.
Orpheus played his favorite songs
When we were in his basement
We would fool around and chill out on his couch
While he played his Mustang
The smell of weed and naughty spray
Made me wanna have all of his babies
He'd leave his house at 2 AM to
Catch the last bus to the city
Intensive crowds
You lay down and you wonder
What I'm up to
I was happy then
But I was never only
Just above you
Out August 24, 2022, "Orpheus" is The Beaches' third single of the year, following early January's cinematic, rip-roaring "Let's Go" – a collaboration with Lights – and more recently, the youthful and energetic coming-of-age(ish) anthem, "Grow Up Tomorrow." A lush and wondrous slow-burner, "Orpheus" presents another side to the band comprised of lead vocalist/bassist Jordan Miller, guitarist Kylie Miller, keyboardist/guitarist Leandra Earl, and drummer Eliza Enman-McDaniel: Driven by a rhythm section of pulsing drums and moody, gently ethereal synthesizers, the song rises and falls in visceral waves of sonic churn, sepia-toned nostalgia, and pure emotional intensity.
It's an intimate upheaval, with vivid lyrics dipping in and out of a dreamscape as The Beaches build an intoxicating world filled with enchanting harmonies and brooding melodies. All the while, The Beaches hone in on a message of looking forward and being present in the here and now, rather than looking backward and living in your past. Jordan Miller emulates Stevie Nicks and other soft rock greats as she sings a hushed, spine-tingling chorus full of passion and purpose:
There's no point in looking back
If there is something you cannot get back to
Time is faster than you know
And feel those things run nothing but right past you
"I've always been interested in Greek myths," Miller tells Atwood Magazine. "One of my favourites is the Orpheus legend, a story about an artist who is so in love with his deceased wife that he tries to bring her back to life, only to lose her again. There's a lot about the story that resonates with me, especially when I think about past loves. It's tempting to look back and put people on pedestals, but when you always look back you can never look forward and see what beautiful things might be coming for you."
For longtime listeners of the band, the glistening indie pop tint of "Orpheus" is sure to make it a definitive and instant standout – especially from their largely indie rock and alternative leaning repertoire. Whether or not it proves something of a pivot point for The Beaches, the song creates an immersive space in which listeners can dwell for as long as they wish.
Sometimes he would give me
Sneaky looks in the classroom
We put up our hands and ask if
We could both use the bathroom
When you can't see
You think of what it felt like
When I touched you
But it's a dream
You're only seeing me
The way you want to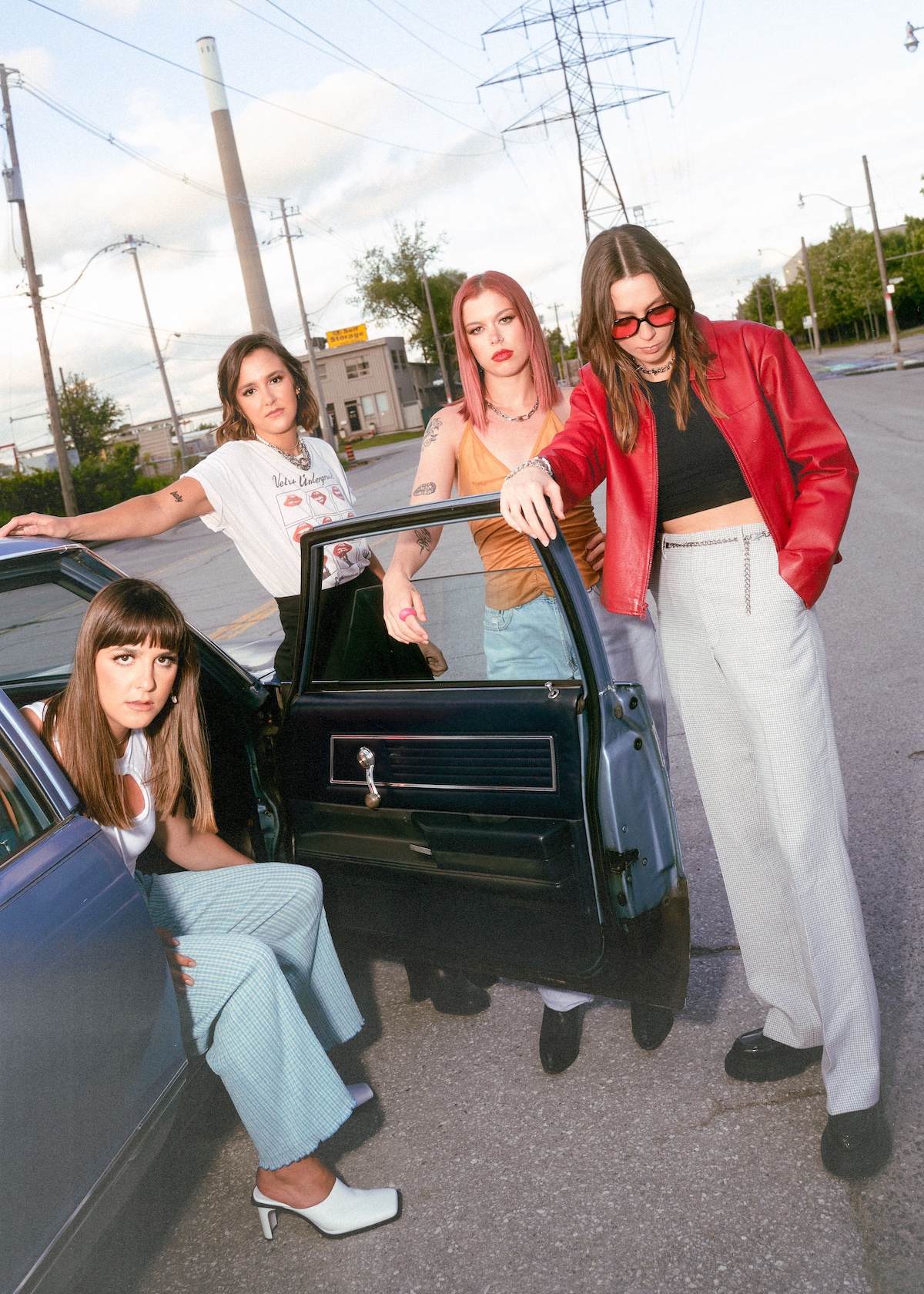 The Beaches are admittedly the first to recognize this song's unique place amongst their current catalog.
"'Orpheus' started as a piano ballad that had very staccatoed chords follow what the lead vocal was doing," they share. "With a simplistic drum loop throughout, the song eventually built to stacked harmonies & a guitar driven ending. Our producer, Jacknife Lee, was drawn to the demo and helped us take it from this straight-forward ballad to a dreamy, synth-pop sad girl anthem. We were really influenced by Clairo and Daft Punk while recording this track, so it's layered in synths and finds Jordan singing in an airier register than she normally records. We're excited for our fans to hear a different essence to The Beaches. This track pairs perfectly with a summer sunset drive along the water."
There's no point in looking back
If there is something you cannot get back to
Time is faster than you know it
Feel those things, then let them go right past you
There's no point in looking back
If there is something you cannot get back to
Flip a page and turn the corner
Leave the memories where they belong
In summer songs
Marrying sadness with sweetness, nostalgia and yearning with optimism and inspiration, The Beaches have elevated their already inimitable art to new heights.
"Orpheus" is certainly poignant, yet there's an undeniable glint of hope in Miller's voice as she so powerfully and poetically sings, "There's no point in looking back if there is something you cannot get back to… Time moves faster than you know it, feel those things then let them go right past you." Not only have the band tapped what, for them, is a new "sound," so-to-speak; not only have they developed a redemptive and moving story about the fictional Orpheus and his plight of love and lovesickness; but also, just like in so many Greek myths, they have found a moral, in the form of this rallying cry, that every one of their listeners can get behind.
By the time Miller implores, "Orpheus, don't look back, there's someone else for you to catch… I'm not behind you, fade to black," we can't help but want our titular mythical protagonist to mend his broken heart and find the courage and inner strength to hold his head high and believe in a brighter, love-filled tomorrow. In the myth, he never does succeed; nevertheless, this song calls for him to make that change and walk on.
A stirring, disarming, utterly breathtaking seduction, "Orpheus" is, without a doubt, The Beaches' sweetest, bittersweet summer dream.
Orpheus, don't look back
There's someone else for you to catch
Orpheus, don't look back
I'm not behind you, fade to black
Orpheus, don't look back
There's someone else for you to catch
Orpheus, don't look back
I'm not behind you, fade to black
— —
Stream: "Orpheus" – The Beaches
— — — —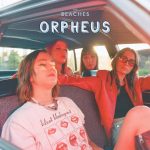 ? © Becca Hamel
:: Today's Song(s) ::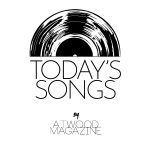 ---
:: Stream The Beaches ::