Will Killen reminds us to stop "Overthinking" in his new single. Sometimes life simply is what it is. 
Stream: "Overthinking" – Will Killen
---
We're all guilty of overthinking. Also, all of us who are guilty of this wish is was something we didn't do. We know we give certain topics and certain situations too much of our time, but unfortunately, it's not something we can usually help. Will Killen lets us know we are not alone in this with powerful new single, "Overthinking." Will himself describes the song best as capturing the twists and turns of his personal life; a process he describes as both "torture and therapy."
Killen's "Overthinking" begins with ghostly harmonization promptly introducing the theme of the song,
 I'm so over, overthinking,
thinking over everything
 He immediately draws listeners in by allowing them to relate to the first seven words. A low and steady guitar riff continues to allure us through as Killen sings the first verse,
I stood outside,
and hours passed,
the flowers died behind my back
you only seem to want
what you can't have
so this time I'm not coming back
The turns his vocals are able to make create a melodic symphony as pleasing to the ear as ever. As he sings, you want to follow. You want to listen. The chorus picks back up with more plucks of the guitar, deeper riffs of a bass and tinkering drumbeats. The haunting lyrics of the second verse continue,
Just lead me on and on and on
There is a Dermot Kennedy feel to his verses, pulling you in and out and leaving you ready for the next words he's about to say. The song continues out with a few more chorus's re-enforcing the message of the song. Sometimes things just aren't meant to be, there's nothing to think about or decode, it simply, is what it is.
Stream: "Overthinking" – Will Killen
— — — —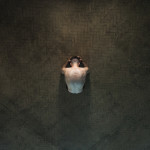 ? © 2019
:: Today's Song(s) ::
---
:: Stream Will Killen ::