Glass Animals make a triumphant return after a three-year hiatus with their fiery new single "Tokyo Drifting," featuring Denzel Curry.
Stream: "Tokyo Drifting" – Glass Animals ft. Denzel Curry
---
It's been more than three years since Glass Animals put out new music, although that surely hadn't been a part of their plan. Last summer, the four-piece British band abruptly ended their tour after drummer, Joe Seaward, was involved in a debilitating biking accident. Throughout his recovery, frontman Dave Bayley has kept fans updated and remained adamant that Glass Animals would return better than ever when the time was right. On November 13th, it was.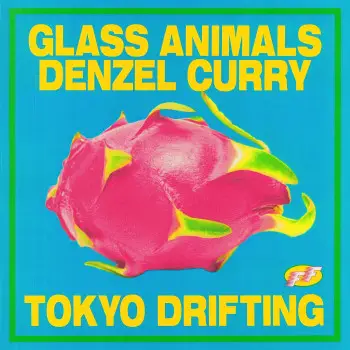 two things bout the geez
you better listen up
chrome spokes with the
spinners on his tyre hubs
suck smoke in his 40: windows up
he rolls like he really doesn't give a fuck
drug lust and two packets in your pockets
disco dust hits your nose like a rocket
scoot scoot boy racer to the super club
let rip like you drank all of the tequila
get loose street fighter: tear it up
fresh footwork dripping
out of you onto the rug
Released last week, "Tokyo Drifting" is definitely a comeback song – though with an ironic twist. Similar to the band's sophomore album, How to be a Human Being, the track is centered around a semi fictional character. Wavey Davey, however, is based on a version of Bayley himself.
"It's an ironic internal flex – me as a narrator describing / taking the piss out of an extreme alter ego version of myself; a version of me that can do things that I'm uncomfortable doing," Bayley says. "Wavey Davey is my fucked-up Sasha Fierce; he's a geezer, a street fighter, he can dance, he parties hard, he's spontaneous."
Wavey Davey brings the party, and the collaboration with rapper Denzel Curry makes for a wild combination of sounds.
oooh now you're lettin go
heart beating faster
feet pushin' on the floor
aint nothin better
wavey davey's on fire,
oh you still got it,
you still got it all right
yeah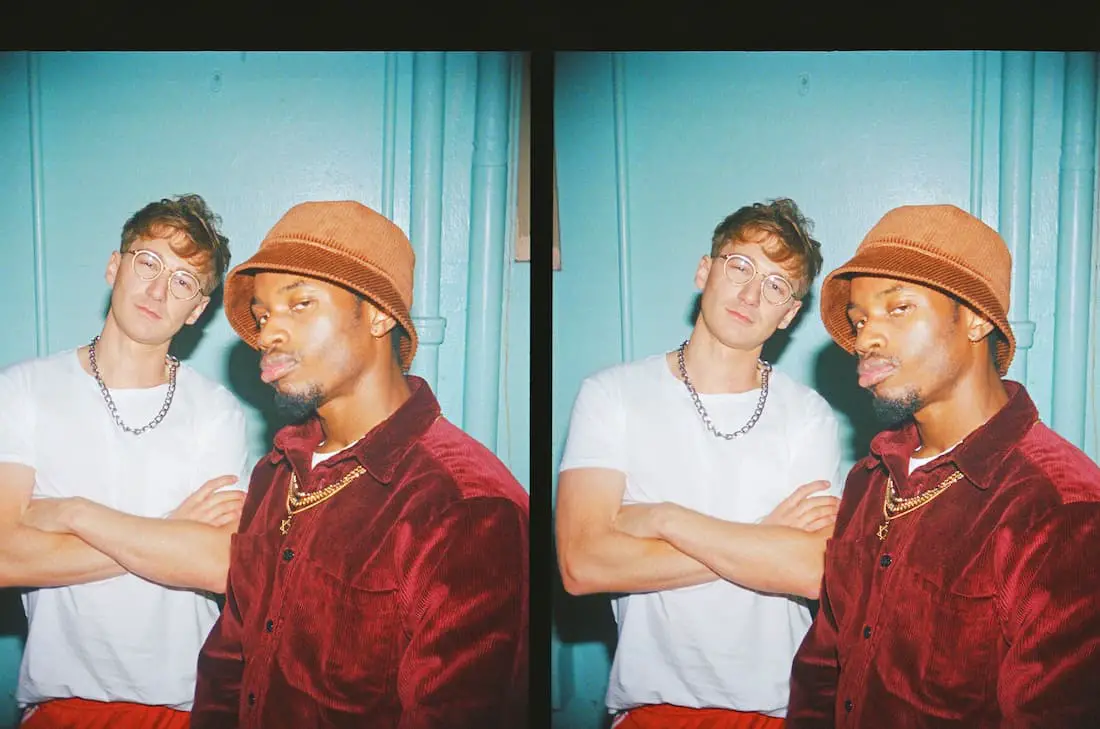 "Tokyo Drifting" is more bass-heavy than past music, something that will make it even more fun live. Otherwise, not much has changed for the band over the past three years; sonically they're still heavily reliant on peculiar and unconventional sounds. "Tokyo Drifting" sets itself apart by bringing a new level of energy- seen before in live performances of "The Other Side of Paradise" and a few other tracks- that point the band in what appears to be a very dance-y direction.
ay,
what is everybody talking 'bout
when they wanna live fast
but they'd rather walk it out
n***** wanna talk about a g
but I spent a g on the 12 teeth in my mouth
diamonds aquatic it feel like a trout on my wrist
or a spout on my wrist with a spider up in it
everything gotta be 80
and you keep the 20 percentage
you know that I get it, I'm on it I'm in it
if you try and take it the clip get extended
I'm back on my bullshit like Jordan on Pippen
if this is my life then I'm toyko drifting
ho!
Though the band clarified that "Tokyo Drifting" is not indicative of an upcoming album, signs point towards more to come. "Tokyo Drifting" is an installment in the set of FreshFruit collaborations, a project following up on the first (and only) collaboration the band did prior to this back in 2015: "Lose Control," a single with Joey Bada$$.
In addition to releasing their new song, Glass Animals have announced shows across Asia and Australia in the next couple of months, dropping new merchandise and an interactive website that allows fans to explore the sound bites featured in the song.
Stream: "Tokyo Drifting" – Glass Animals ft. Denzel Curry
— —
— — — —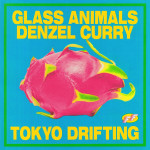 ? © Elliott Arndt
:: Stream Glass Animals ::
---