English sensation Maisie Peters exceeded expectations in Texas with a 10/10 show that left no doubt in our minds that she is, in fact, The Good Witch.
---
Coming off a world stadium tour with Ed Sheeran and putting in more stage time than any other artist we can think of in the past few years, expectations were high going into our first Maisie Peters show. She completely blew those expectations out of the water. The Good Witch tour put on one of the best shows we've had the privilege of reviewing this year.
Maisie Peters' stage presence and voice are as strong and precise as a seasoned artist. Her personality shines through her comedic and heartfelt interactions with the crowd. We listen, we laugh and we feel like we are a part of her inner-circle.
It's worth mentioning Peters' opener, Grace Enger, had the crowd's unwavering attention for the entirety of her set. She made Peter's fans her own and that is the best an opener can ask for;  we certainly left as one.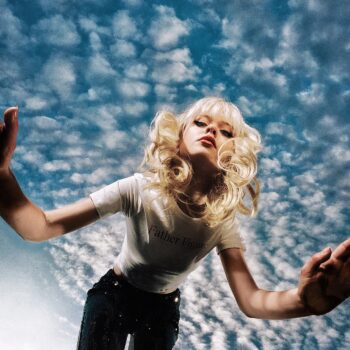 All artists have a pre-set playlist. We have yet to see that pre-set playlist become a part of the actual show. It should though, because after seeing Peters do it with Shania Twain's "Man! I Feel Like a Woman!" we feel there is no other correct way to start a show.
Peters springs onto stage in brilliant timing with "The Good Witch" lyric:
You wanna hear about it all,
where do I start?
I guess when it kicks in
She continues with "Coming of Age" and fan-favorite "Body Better" before slowing it down with her acoustic guitar in a personal favorite of hers and ours "Love Him I Don't."
Next is "Wendy," and she explains how much she loves this song: How it was a combination of her two writing methods. One, taking from reality and the next, fiction. She combined those together into this magical song and hearing it live was a very special moment of the show.
True to Texas, she asks a fan to borrow their cowboy hat before catapulting into the energetic "You're Just a Boy (And I'm Kinda the Man)." She tosses it back into the crowd before moving onto equally as exciting, "Watch."
It's clear Peters is comfortable on stage. She moves effortlessly and engages flawlessly.
A sentimental portion of the show comes next as she sings "John Hughes Movie," the first single from her debut album, followed by a medley of "Two Weeks Ago" / "Worst of You" / "Night Changes" / "You Signed Up for This."
Hearing the catalog of her songs intertwined with One Direction truly did something to this crowd.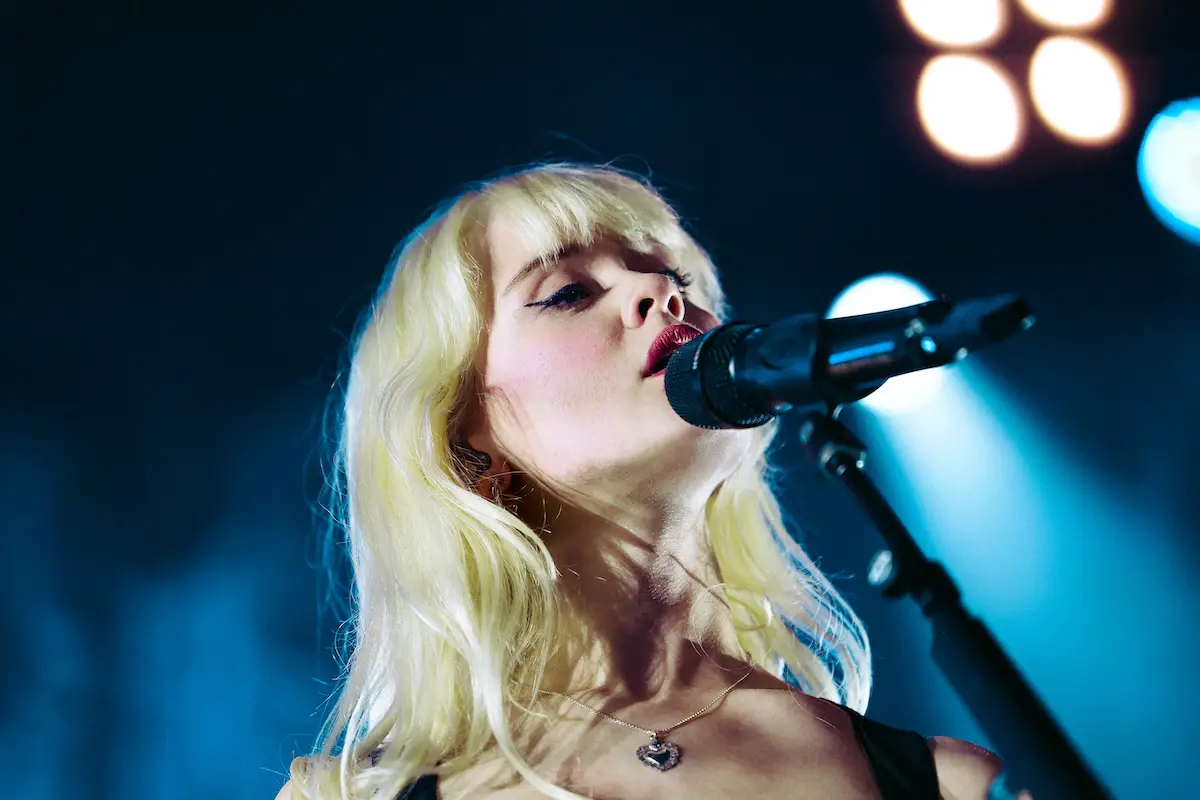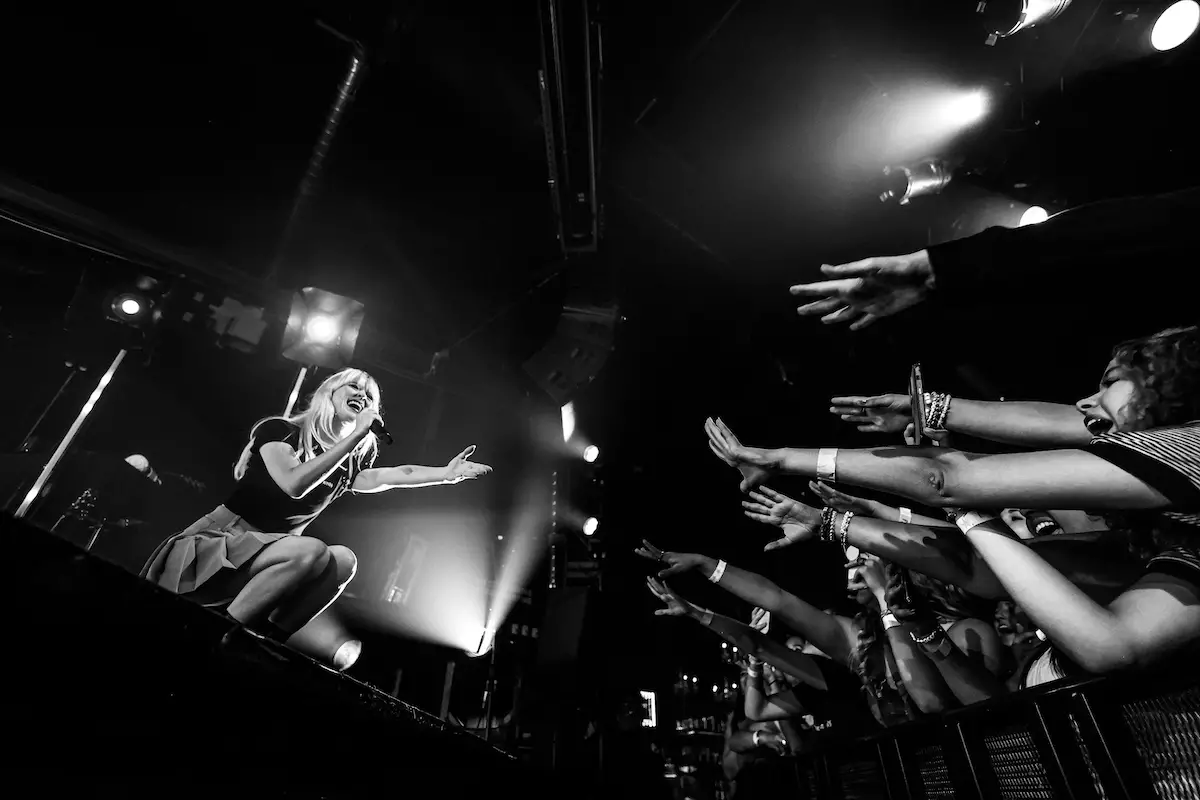 Next up in the show is "Run." Prior to it, she engages the audience asking for their absolute worst red flags. This comedic moment is conducted with perfection by Peters. There isn't a beat she doesn't miss – literally and metaphorically.
When "The Band and I" plays it's almost meta. There is something special hearing an artist sing about how special touring is while you're at a show on her tour.
She begins the back half of the show with "Not Another Rockstar," "Blonde" which truly pops off and "I'm Trying (Not Friends)" which has one of the best Maisie Peters' bridges out there. She closes with "BSC," "There it Goes" where the crowd enthusiastically sings the lyrics matching the month of October – another iconic Peter's bridge and finally "Cate's Brother" which has the loudest sing along we've heard all night.
Peters thanks us and runs off stage, but our chants swiftly bring her back for an encore. Most encores deliver, but this one was extra special. She brings Grace Enger back out to sing "History of Man," which, as we stated in our review of the album, is what we believe to be the most powerful song in Peters' catalog. She follows it up with a perfect "Lost the Breakup."
Maisie Peters put on a breathtaking show. She had every person in that crowd hanging on her every word from start to finish.
Concerts are always fun, and they're (almost) always good. But there is a distinct separation between good and great. This one was better than great. The North American portion of The Good Witch tour has come to a close, but there is certainly no slowing down in site for this young artist. Do yourself a favor and the next time you can – go see her live!
— —
— — — —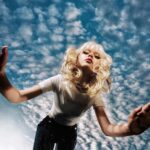 © courtesy of the artist
:: Stream Maisie Peters ::