Panamanian artist Sofía Valdés is opening up her heart to the world through visionary songwriting and an eclectic variety of acoustic sounds on her brand new debut EP, 'Ventura.'
•• •• •• ••
At just twenty-years-old, Panamanian singer-songwriter Sofía Valdés has more than enough years of falling in love with music behind her. From drawing upon her family legacy to writing her first song at thirteen to traveling the whole world over studying music, Valdés realized that the truth in her song doesn't come from out there: It comes from within. With the ability to tell song stories in beautiful, rhythmic reflection that gives new meaning to hopeless moments, her brand new EP, Ventura, is a testament to exactly that.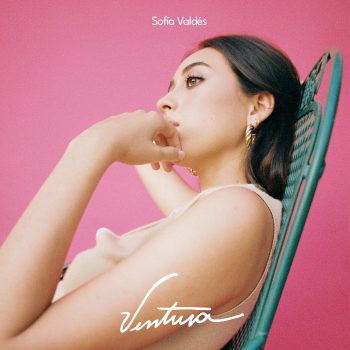 Since picking up a guitar as a child to help stay focused and ease concentration, Valdés has never put it down, and her love for music is evident through every song in Ventura. Each one acts as little windows into her soul or invitations to the back of the artist's heart. Ventura is made up of acoustic thrills, thriving melodies, and echoes of heartbreak that bring light to a kind of pop sound that is unafraid to dream. Through narratives of longing to failed romance to the quiet discomfort of feeling lonely, Valdés's songs showcase her talent for soundtracking moments of life that often hurt too much to talk about.
Yet, her divine voice finds a way to bring a harmonious comfort to those who listen. Following the footsteps of her great-grandfather, Cuban musician Miguelito Valdés, and her great grandmother, Panamanian singer Silvia De Grasse, Valdés has found a way to blend inspiration from artists like Stevie Nicks, Bobbie Womack, and Minnie Riperton in music and make it all her own. Her songwriting gives each desperate moment a youthful hope and the belief that, despite the heartache, the best is yet to come.
After leaving behind her childhood home in Panama to study music in Michigan and London, Valdés did everything she could to immerse herself in music by writing songs throughout the night and uploading her music online, and while her experiences with culture shock affected her once, it won't again. No longer shying away from who she truly is, Valdés is an artist who is proud of her culture in more ways than just one. Echoes of Panama and Valdés's heritage are evident throughout Ventura as she incorporates Spanish poetry read by Jorge Luis Borges and phrases too meaningful in their native tongue to be translated in her songs, proving that while she's staying true to herself while making music, the music also remains true to her.
Sofía Valdés spoke with Atwood Magazine to reveal more about her journey to music, how she approaches songwriting, and what Ventura – her debut EP – means to her.
I want to be the soundtrack to someone's time. In five years, when they listen again to my song they'll be reminded of a very specific time in their lives. I want my songs to carry memories.
— —
Listen: 'Ventura' – Sofía Valdés
:: A CONVERSATION WITH SOFÍA VALDÉS ::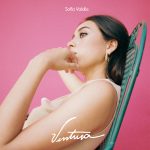 Atwood Magazine: Congratulations on the release of Ventura! Where did you get the title of the EP from?
Sofía Valdés: "Ventura" means good fortune and good luck in Spanish, I feel like when I was writing these songs felt like I was having bad luck. Now I look back, and I'm thankful for the experiences. If I wouldn't have gone through these things I wouldn't have written about them, therefore, I probably wouldn't be answering these questions right now.
What is your earliest musical memory?
Sofía Valdés: Driving with my dad listening to music. He changed all the speakers in his car for them to have amazing sound. We would drive around, and he would explain to me what each instrument was doing.
Music seems to run in your family, as your great-grandfather and great-grandmother were also connected to music. Did they have any influence on your love for music or pursuing your career?
Sofía Valdés: They passed away before I met them. I would just hear stories from them, and I thought it was really cool how someone related to me had done something so big in music.
You were first uploading videos of yourself singing online. What was using the internet to share your talent like for you? What is more of a creative project to post things, or did you just want to perform for an audience?
Sofía Valdés: I remember the first time I posted something on Instagram and on YouTube, I was terrified but everyone around me was very supportive! I remember being shocked at the fact that people thought I was good. I just posted whenever I felt like it. I feel like my creativity was expressed more when I had to write songs!
Watch: "Lonely" – Sofía Valdés
What about "Little Did I Know" made you want to choose it as your debut single?
Sofía Valdés: We didn't want to start with the obvious pop song of the record since I didn't want people to expect that from me. I feel like with it as a first single I wasn't put in in a box right away.
Who or what do you turn to when you're experiencing something like writer's block or when you're feeling uninspired?
Sofía Valdés: God, I'm still figuring that one out but I try to not judge myself when I'm coming out of writer's block. I'll call my friends to see if someone wants to write with me and help me move on to whatever I was stuck in.
What's the story behind writing your latest single ''Lonely''?
Sofía Valdés: "Lonely" is about the time I was in school I had my first boyfriend and we were both going off to college. I was moving to England and he was staying in the US on our last day in school. We knew we were never going to see each other again.
Can you explain the line, ''What is it about me that can't find peace''?
Sofía Valdés: I'm a very anxious person and get overwhelmed very easily – I'm working on it – I felt like I would get rid of a problem and a new one would come up. I was exhausted.
Watch: "Handful of Water" – Sofía Valdés
On "Handful of Water," you sing a few lines in Spanish. Is it important for you to incorporate your culture through language in your music?
Sofía Valdés: With this line, in particular, I didn't wanna translate it into English. It was something my mom has always said to me. It felt wrong if I said it in English.  I do find it important for people to know I'm Panamanian. I love seeing messages from younger people from Panama saying they are pursuing music or some sort of art because I've inspired them. There is a lot of talent in Panama just that art is not very appreciated or respected as much as it should be.
What is it like switching gears between being a songwriter and being a singer?
Sofía Valdés: Really weird to be honest! I see myself as a songwriter before anything when I was younger. My dream was to be a singer but then I quickly realized I was too shy and the attention from it felt strange, but I'm very very grateful for this opportunity. I'm working on my shyness.
You've traveled the world and spent your teen years in different places growing up. Was 'Amsterdam' inspired by your travels?
Sofía Valdés: "Amsterdam" is the one song that is not about me. I wrote in recess with my best friend my senior year. She was seeing this guy and she was applying to his college and they were "in love." They were planning on seeing each other on spring break, but this boy calls her one day and says to cancel the trip because he met a new girl and his family who asked him to go on a family trip to Amsterdams on their private jet… My friend was CRUSHED so we wrote a song about it and sent it to him through my phone where he didn't have my number. The song is written about the feeling she was going through.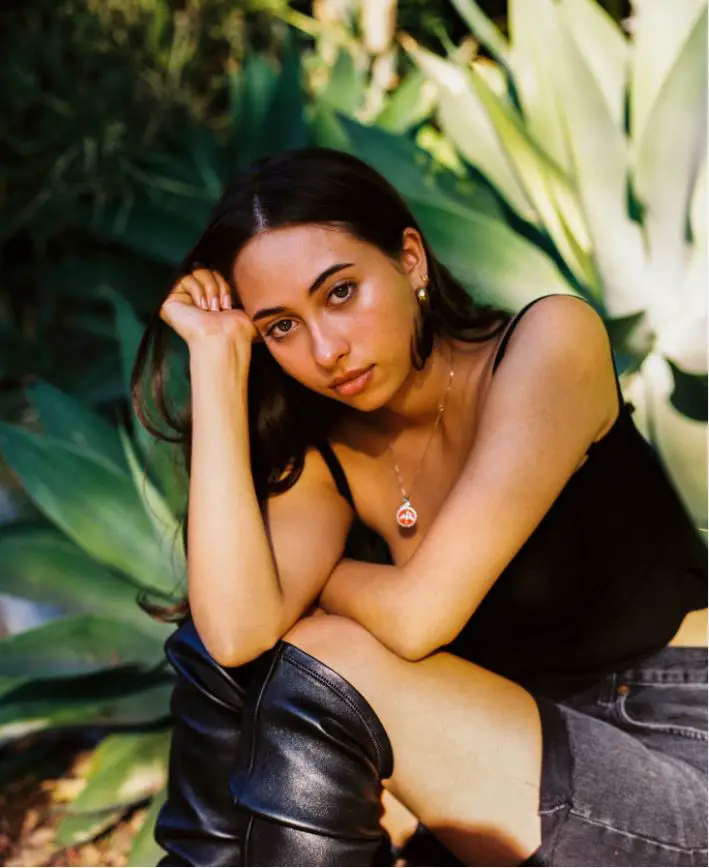 Who are some artists that inspire you that we can hear influence you on this record?
Sofía Valdés: Jorge Ben Jor, Marcos Valle, Joao Gilberto – a lot of Brazilian music – Mazzy Star, Lianne la Havas, Bobby Womack, Steve Wonder – a lot of Motown and soul.
On the EP's last song, ''Oceans Away,'' what did you mean by the line, ''Nothing lasts forever''?
Sofía Valdés: Nothing lasts forever – feelings, love, happiness, sadness, homes, friends, and that's okay. It's life.
What do you hope listeners and fans can take away from your music or learn about you as a person when listening to your new EP?
Sofía Valdés: Just that they can feel understood by me. I want to be the soundtrack to someone's time, meaning in five years when they listen again to my song, they'll be reminded of a very specific time in their lives. I want my songs to carry memories.
— —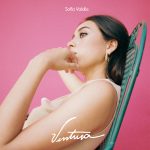 ? © Julian Burgueño
:: Stream Sofía Valdés ::
---