Tenderfoot blend escapism and indulgence together in their raucous new single "Palms," an intense explosion of raw rock energy and youthful nostalgia.
— —
Fast and furious, warm and inviting, "dream folk" rock band Tenderfoot are a kaleidoscopic collision of musical worlds. Their intense performance is the kind that gets your blood in a frenzy, yet it's their mastery of sonic sculpture – a preference toward subtle atmospheres bolstered by catchy melodies – that keeps you coming back time and time again. Their latest release promises to make an immediate impact, leaving you yearning for more.
Darling take it easy,
cause my garden doesn't feed me,
like I want it, like I taught it,
like I ever could depend upon it.
Listen: "Palms" – Tenderfoot
---
Atwood Magazine is proud to be premiering "Palms," the third single off Tenderfoot's upcoming debut album, Break Apart (independently out 2/2/2018). Based out of Seattle and Brooklyn, Tenderfoot is the folk-driven, rock-leaning four-piece of Jude Miqueli (drums), Gabriel Molinaro (keys), Darcey Zoller (strings) and songwriter Adam Kendall Woods. Starting initially as Woods' reflections on a difficult year spent on the road with his partner, living in a vintage camper trailer towed behind a Volkswagen Rabbit pickup truck, Tenderfoot has since evolved into a vibrant, communal effort based around musical experimentation, dynamic contrast and shameless honesty.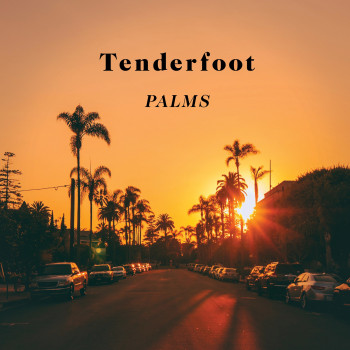 The band blend escapism and indulgence together in "Palms," an intense explosion of raw rock energy and youthful nostalgia.
Something in the city
takes advantage of your beauty,
all the moments, all your minutes,
all the overwhelming golden ivy.
"'Palms' started out as a fun band jam to bliss out to between practicing more narrative material," recalls Woods. "We'd been listening to a lot of Lower Dens and loved how Jana's band would take a jam to an almost meditative place. Jude, our drummer, comes from a punk and garage rock background, and really led the charge on this one. After we felt we had some solid garage-y repetition happening, I started writing a lyrical poem about being young in the city…"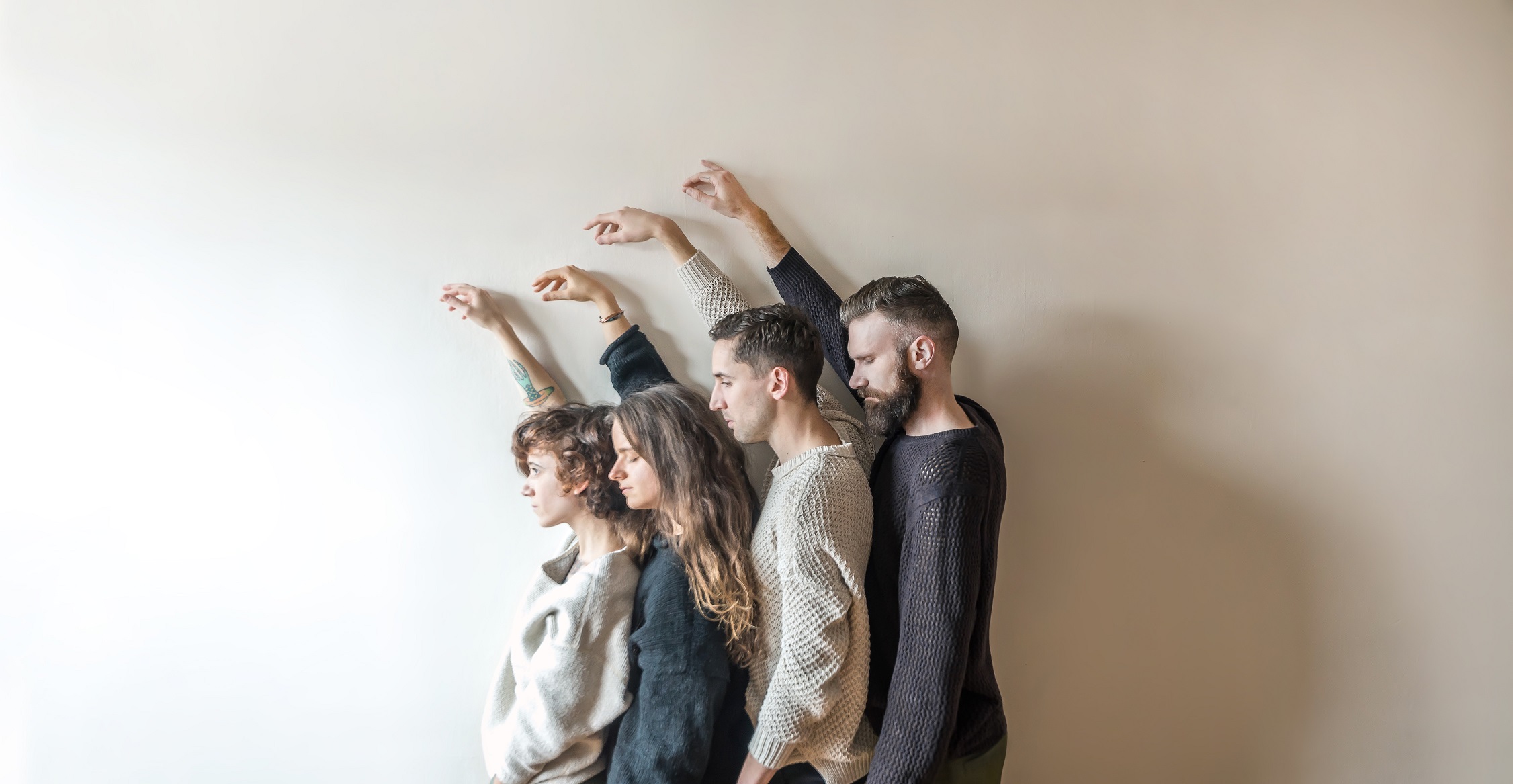 "Palms" stands in contrast to Tenderfoot's more vocally forward material; the band spends the majority of the song dwelling in the synergy of overdriven guitars, melodic piano riffs and heavy, driving drums. It reminds one of (should we be so coy?) Death Cab for Cutie's "I Will Possess Your Heart," minus another six minutes of anticipatory content. For a band on their debut album to spend any time embracing their sonic surroundings without any vocal or melodic action is a bold move, and for that alone, "Palms" helps Tenderfoot stand apart.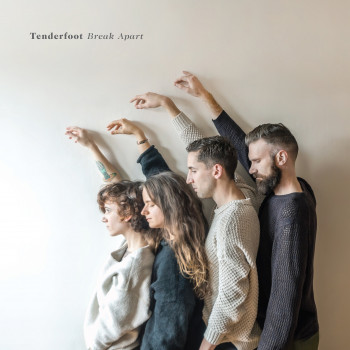 That said, Woods' poetry is magnetic, perfectly encapsulating the feelings of the surrounding instrumental barrage. "I'd been thinking a lot about my twenties and all the hooks and snares a person gets trapped in because they are young and yearn to be a part of something. Entire industrial empires run on that type of naïveté, and I think it takes some distance from that time period to really see it. Gabe, our keyboard player, started calling the tune 'Palms' because he thought it felt beachy. I dug the name because of the double-entendre of open hands asking for something, so it stuck."
And there you have it: Tenderfoot are in and out in under three minutes, incorporating the full band's power to deliver a heavy, pulsing onslaught that hits hard and fast. Upon first listen, you're left a little unsure of what's just happened – but you know you want some more. Be sure to follow Tenderfoot below for more updates on shows and content, and stay tuend for their debut album Break Apart, out next Friday, 2/2/2018!
— —
— — — —
photo © Ryan Baker
:: Stream Tenderfoot ::