Atwood Magazine is excited to share our Editor's Picks column, written and curated by Editor-in-Chief Mitch Mosk. Every week, Mitch will share a collection of songs, albums, and artists who have caught his ears, eyes, and heart. There is so much incredible music out there just waiting to be heard, and all it takes from us is an open mind and a willingness to listen. Through our Editor's Picks, we hope to shine a light on our own music discoveries and showcase a diverse array of new and recent releases.
This week's Editor's Picks features Scott Orr, deem spencer, Cosial, Lizzie Esau, The Maddocks, and Alma Mater!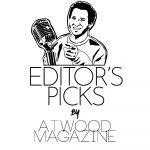 ---
Canadian singer/songwriter Scott Orr has long been a weaver of dreams; his recent albums Worried Mind (2018) and Oh Man (2021) are two personal favorites, in large part because of how soothing they are. You can always rely on an Orr release to drift you in-between the realms of reality and dreams; whether he's singing about love, death, or anything in-between, his intimate, gently ethereal indie folk music invites us to relax, to let go, and to dwell in our own space. His latest single aches with enchanting allure and raw, heartfelt feeling: Moody, brooding, and absolutely beautiful, "Clear" is a vulnerable, poetic reflection on heavy emotions and the ways in which we connect in the moment.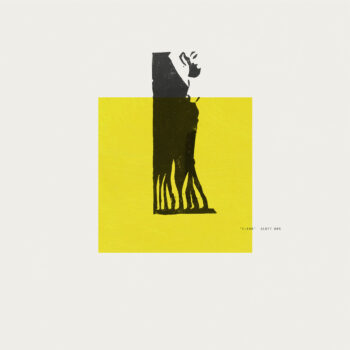 Maybe you're tired,
you never say when you're tired
but I can tell that you're tired.
Heaviest eyes, it's funny watching you try
to hold them open that way.
We open every door.
Released April 21, 2023 via Other Songs, "Clear" is the lead single off Scott Orr's forthcoming new album Horizon, a record he wrote and recorded within the scope of ten days last month (from March 10-20, to be exact). "To me, a horizon is a perfect metaphor for life's most meaningful aspects: love, relationships, passion, and even death," Orr tells Atwood Magazine. "These things are intangible and elusive, yet they shape our lives in profound ways."
"I wanted to shift my focus to life on earth," he explains. "While the concept of living forever seems appealing, and the uncertainty of the afterlife terrifies me, I took solace in the simple pleasures of life: relationships, love, and living life to the fullest."
"Clear" finds Orr speaking to a loved one going through a tough time, and opening every door – one might assume, to let the light in. "We're in the clear, just as clear as it feels on a cloudy day," he sings, his tender voice a beacon of love and reassurance. "We open every door."
"What I love about this song is the line "we open every door" – to me that's the idea of living life to the fullest regardless what you get," Orr tells Atwood Magazine. "I'm not risk-averse in life – I am when it comes to skydiving or driving without a seatbelt – but I mean more things like trying new things and taking big life chances. That line has so much meaning to me, and I hope others translate it to mean what inspires them, too."
"Clear" is the perfect rainy day song, in that it, too, lets the light in. Horizon is out June 23.
Are you okay?
I'll ignore what you say,
'cause I don't think you're okay.
We're in the clear,
just as clear as it feels on a cloudy day.
We open every door.
"To have it all"
by deem spencer
"I wanted it all, forgot I gotta give, and by the time I did, all the stuff I wanted gone," deem spencer sings at the start of "To have it all." "I forgot I got it all, the f**k I wanted this for?" It's a moment of clarity and reckoning arriving about halfway through the Queens native's recently released sophomore album adultSW!M (March 3 via Brooklyn indie drink sum wtr) – not to mention a powerful reflection on what we have versus what we want. Why do we strive for the things we pursue? What is our definition of "success," and why do we see it that way? Money; fame; name brands; high-end tech – these things come and go, each a fleeting endorphin rush that wears off after the moment's gone – and it always goes too soon. "To have it all" is a recognition of that push-and-pull between being comfortable and satisfied, and leaning into your desire. One might say life itself is a never-ending conflict between temporary and permanent fulfillment, and in a moody, brooding haze of his own design, deem spencer dives deep down that rabbit hole.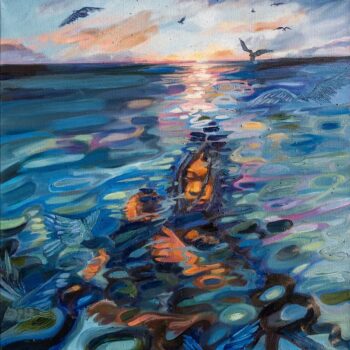 I ain't even met my goal, I ain't even get back home
I ain't ever get back here, where the f**k I started
Remind me to get back going, might need to get that gun
I need to keep my head off that f***ing ground
I heard that it grows higher that it goes
I'll have her know that I'm up and outta
Might need to let y'all go, I need to get that dough
I need to get my share of that f***in' dollar
"When I wrote 'To have it all' I was in a period where I needed something to shake," spencer explains. "I felt stagnant and lost the optimism for this dream that I dedicated myself to. I was questioning, Why become famous at a time like this? Why become another rise and fall story? A lot of times when you come from nothing you can be consumed by desire. I want people to think about what they do have and recognize the value in it."
Couldn't wish it
Couldn't push a button
Couldn't wish it
Couldn't push a button
I wanted it all, forgot I gotta give
And by the time I did, all the stuff I wanted (gone)
I forgot I got it all, the f**k I wanted this for?
I must've wanted them to give a f**k about it
Even as the past shows, we would back and forth
Leaving ashes and going even faster forward
We could have the last of what we were asking for
We did that before, we were there before
There's something exhausting, and equally exhilarating, about an endless pursuit. Still, it would serve us well to always remember that the grass isn't always greener, and that accumulation doesn't equate to happiness. "To have it all" is a reminder to look around every once in a while, and know that things are good.
"I just wanna feel like summer never happened, but I still wanna know all the things that you've done," Manchester-based singer/songwriter Cosial sings in "Pool Chalk." Her voice is a vessel of exhaustion and yearning as, at 19, she trudges through her own visceral, palpable teenage angst as it happens in real time. A highlight off Cosial's recently-released debut EP Sports, "Pool Chalk" is intimate and intense, emotionally charged and unapologetically in-your-face: The product of insecurity, overthinking, and endless what ifs, it's an all-consuming fever dream caught between jealousy on one end and self-doubt on the other.
And it's utterly intoxicating.
I've been tasting pool chalk
Fingers in my mouth
Wanted you to let go
Let go of me now
Everything is easy
See how they perceive me
it'll be much harder
The second time around
Actively releasing music for just over a year now, Cece Fallow's Cosial project blends indie rock, indie pop, and indie folk influences together with achingly vulnerable lyrics and deeply emotive performances. Her music is reflective of the young adult experience: Discovering yourself through trial and error; falling and getting back up again; learning life's big lessons the hard way.
"I think generally, my songwriting mainly focuses on the thoughts and feelings that come with navigating life as a teenage girl," Fallow explains. "The EP is called Sports as the main theme throughout the EP is constantly feeling like you're second place, 'on the bench', and just watching everything happen. All these songs were recorded in a very bedroom-pop DIY style, with the instruments all recorded in my drummer's garage by us."
Sports' five songs are well worth the listen, and at just shy of 13 minutes in length, it's an easily repeatable set of seductive gems. Opener "Michael's Song," released earlier this year, is an intimate enchantment in its own right that erupts with a rush of unfiltered pain and passion. "By the coatrack, that's where I spend my night, 'cause it's the closest thing I'll get to your hand on my back," Cosial sings, setting the stage with vivid imagery of the outsider peering in on a world she wants to be a part of, and yet has always felt distanced from.
"Pool Chalk" takes on a similar point of view, albeit with a different topic and focus. "This song has a sparse arrangement because I wanted the lyrics to be the main focus," Fallow tells Atwood Magazine. "Again focusing on comparing yourself to someone else, and just wishing you could be 'that person' that stops a room as soon as they walk in, and feeling like that comparison consumes your life: 'If I'm not competing then I am not anything.'"
I just wanna feel like summer never happened
But I still wanna know all the things that you've done
I just want your face to slowly melt away
You were never really here now you're rarely ever gone
Some distorted daydream
You did this for kicks
I might be a new dog
But I still know old tricks
Like you find me in the bathroom
Bullet that I ducked
God I kind of miss it
But it wasn't enough
Searing, soaring, and soul-stirring, Cosial's music holds nothing back. Comparable to artists like girlhouse, Wallice, and fanclubwallet, this Hartlepool native has without a doubt laid a solid, if not altogether seductive foundation with her debut EP, inviting all to dwell in her turbulent world as she comes of age and shares all the ugly – and beautiful – details.
Lizzie Esau's second song of the year hits hard from the start, wasting no time as she explodes of the gate in a volative, feverish state. "I'm not a leaver, but you're a hell of a leacher," the London-born, North Eastern artist sings over thick, searing bouts of overdrive and dynamic, throttling drums. Passion and charisma rise and roar together on "Killer," a cinematic, larger-than-life reckoning with the demons that lie dormant within us, waiting to strike at a moment's notice and drag us down into our darkest depths.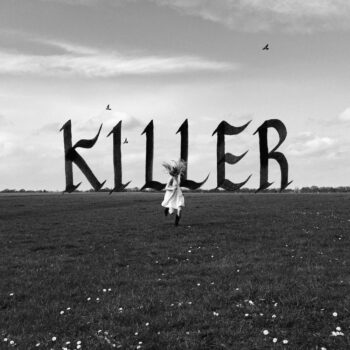 Got out of bed in the same way I always do
Another day in a box that was made by you
I'm not a leaver
But your a hell of a leacher
In my mind while you're quiet on a rainy day
Just like liquid from the ground think you evaporate
But you never leave you're
A territorial creature
Released April 21, 2021 via LAB Records, "Killer" is a cathartic cacophony: A churning, super-charged indie rock outpouring from a weary, weathered soul who's done hiding from herself.
"'Killer' is the negative voice in your head that steals your joy," Esau explains. "It's about lingering in the abject sadness and finding it hard to ever live freely in the moment. Writing 'Killer' was a way of calling it out – this voice in my head. Exposing it was empowering. The act of confession and bringing life and light to feelings of self doubt acted as a release for me."
"I remember the day really well," she continues. "Sat at my computer, I had been feeling quite anxious for a while and it was starting to get me down. Naturally during periods of my life like this, I turned to writing – not for answers but for a distraction. After an hour or so I had a punky drum beat and uplifting guitar riff on a loop, which I started humming over. I had this image of me strutting down a street with my headphones in. I was living the 'main character' lifem haha!"
"The music had this bouncy vibe to it instantly that I liked, it made me feel better, more confident, empowered. This is when I started singing over the music and laying down ideas which I think subconsciously embodied what I'd been feeling for some time. Although this wasn't the plan, it seemed to all fit together well and I felt so euphoric after writing it."
"Killer" is so undeniable and cathartic because it comes from Lizzie Esau's core. It's her uncompromising refusal to surrender; her statement of resilience; her reclamation of herself.  Get lost in the rush of this anthemic and aching indie rock reverie.
"This Is Why We Can't Have Nice Things"
by The Maddocks
Manchester's The Maddocks debuted at the top of this year with a bold, boisterous ray of melodic post-punk passion. Released January 20th, "This is Why We Can't Have Nice Things" is a radiant, spirited revelry introducing the British four-piece with heaps of energy, unfiltered emotion, and inviting charm. There's an ease to their explosive performance that feels natural and welcoming; their songwriting is full of angst, and yet channeled through such a soaring soundtrack, it inspires a sense of tranquility and inner resolve.
And sure, a bit of edge as well.
Life is a pantomime
It's messing with my state of mind
It's been bad for a while
There's nothing I can't seem to find
I'm going round and around
and around and around in circles
In finding ways around that wouldn't just hurt you
"The song came about from a loose jam we were having during our second rehearsal together," The Maddocks' lead singer and guitarist George Edwards tells Atwood Magazine. "We wanted to give the song an angular feel, similar to early Bloc Party with the guitars. I had no clue where to take the song lyrically, before knocking over my pot noodle on the floor, prompting Toller to exclaim, "This is why we can't have nice things!" which stuck from the moment I heard it. I used the song to explore writing about a situation without necessarily being on the nose. I used the song to address the general malaise of the everyday, how life can drag you down, but ultimately, life keeps going regardless of the bad stuff."
When I'm sleeping in my bed, I see you all the time
And when I'm driving in my car, I see you all the time
And this why we can't have nice things
Cause it's messing with my mind
So when I'm looking round my head,
I see you all the time
Tell me things aren't just fading to bits
And tell me things that you would never admit
But usually I find that people like you get sick of it
But what can I do when I live in denial
and hating the thought of us leaving it?
Comprised of Edwards, Siobhan Lally on bass, Ed Gibbins on drums and Alex Tollerfield on rhythm guitar, The Maddocks formed in the spring of 2022. Their unique brand of post-punk sound, at least as far as their debut is concerned, is at once angular and jangly – with further elements of pop and psychedelia creeping in at the seams to make for a colorful, catchy, and multi-textured listening experience. The perfect soundtrack to an exhausted phrase we know all too well, "This is Why We Can't Have Nice Things" is uplifting, inspiring, and absolutely exhilarating. What a welcome beginning for a promising new band.
"Fading Moon"
by Alma Mater
There's an almost indescribable glow radiating throughout Alma Mater's debut single; I can't listen to "Fading Moon" without thinking of the warm, golden hues of the sun at dusk – how those rays of bold, yellowish light streak across an increasingly pink and orange sky. Everything about those moments feel everlasting, and yet they're fleeting and temporary. Wait even for one minute, and the entire sky will be transformed yet again, the magic faded once more from our Earthly view. Released back in January, "Fading Moon" is a song cherishing intimate connection; of embracing life's special, meaningful moments, and dwelling in that ethereal space where love and loss often combine. It's a reckoning with the forces of life that are outside of our control, and how we find ourselves, and find peace, within that turbulence.
Still wild enough
to be your human.
I will man it up
to be your woman.
I don't know I don't know I don't know,
I don't know what it means.
But I know but I know but I know
but I know what it feels like.
And I know and I know and I know
That I'm prone to believe
That I'll be gone
While you're still young.
For Alma Mater's Dirk Sullivan and Andrew Paul Woodworth, "Fading Moon" feels like a guiding light. It also bears tremendous meaning for both members of the duo:
"While in hospice care during the last days of my mom's life, I would often bring my guitar and play for her. She had severe dementia but always smiled and knew I was there," Sullivan explains. "One morning the main riff to what would become fading moon magically came to me, almost playing itself. I recall saying out loud to her, "Wow where did that come from? Do you love it? I think this is just for you." I find it so fascinating that music from that time and place would come to have melody and lyrics that tell the story of life, love and loss. I am not sure Andrew knew where the music exactly came from, but the muse that day sure does. This is truly the magic of music and creation."
Whereas Sullivan sees his relationship with his mother in this song, Woodworth thinks of himself and his own children. "I was never afraid of dying until I had a child," he says. "'Fading Moon,' on the surface, seems like a love letter to my two baby boys. But, in reality, it's a means to comfort myself from my overwhelming fear of leaving them behind when I die. When pure and intense love is experienced, there is a level of pain associated with it. I've never been more happy, but I've never been more scared. So this seemingly sweet, folky ditty is really a pretty dark, anxious proclamation."
Did I wait too long?
I'm sorry I'm sorry.
I had that life to live first.
One day I'll be gone.
Don't worry don't worry.
That combination of darkness and light – two opposing forces that can so often coalesce to create something beautiful, fresh, and new – lies at the heart of Alma Mater's music. The pair recently released their debut album The Beginning of Everything (April 20 via Butter Knees Records), featuring "Fading Moon," their sweetly glistening sophomore single "Mercy," and eight other enchanting folk rock songs that balance pain and joy, love and loss, connection and disconnect with profound sensitivity to, or perhaps respect for, the (unpredictable) ebbs and flows of the natural order.
"This album was born out of opposite extremes," Woodworth comments. "Dirk composed these songs while he watched his mother die. I took the baton and filled in the melody and the words just after my first child was born. Dirk and I had no idea that our disparate emotional experiences were on this collision course, but what emerged was an album inspired by deep love… the loss of love and the emergence of it. The lesson we took from this experience, I think, is that even when you think you've lost something valuable, love comes and gives you everything for free. How lucky we are."
There's a weight to "Fading Moon" that isn't necessarily obvious upon first listen, but eventually presents itself by the third and fourth round of listening. Within three minutes' time, Alma Mater embrace love for all its beauty and wonder, and they simultaneously accept its inevitable loss. In a sense, this song is both beautiful and heartbreaking – but then again, isn't that the nature of life itself?
— — — —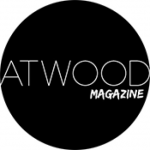 Editor's Picks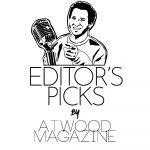 ---