Passenger chats with Atwood Magazine about his latest release 'Songs for the Drunk and Broken Hearted', the place of songwriting in his life, and John Prine.
Stream: "Remember to Forget" – Passenger
---
Life breaks a lot of people's hearts one way or another.
Passenger doesn't write songs for the casually in love. Since 2009, Mike David Rosenberg has swept the folk pop scene with regular, prolific output, and his twelfth studio album, Songs for the Drunk and Broken Hearted, is a mood-saturated collection of love's hangover. Emerging out of a breakup, the record is a blanket of dust and broken hearts, of just-dried tears and nostalgic smiles toward a relationship recently past. Opening track "Sword from the Stone" bristles softly at its introduction, a love letter to the inevitable line of inquiry that fills our heads in the wake of a now-absent lover: "How're you feeling sweetheart? / Are you moving on? / Are you sleeping okay? / Or do the nights go on and on?" while fourth track "The Way That I Love You" is all affectionate lyricism and serenade of what is, perhaps, the universal sentiment of "If only you could love yourself the way that I love you."
"I wrote [The Way That I Love You] before the breakup, and I kind of just assumed it was a really sweet little love song. And in hindsight, I think it was actually something subconsciously, sort of saying goodbye to it, you know?" Rosenberg says.
How many times can I tell you
You're lovely just the way you are
Don't let the world come and change you
Don't let life break your heart
Don't put on their mask, don't wear their disguise
Don't let them dim the light that shines in your eyes
If only you could love yourself the way that I love you
It's easy to characterize Songs for the Drunk and Broken Hearted as a breakup album, but that would hardly capture the record's full narrative scope — a mise en scène that builds up a universe around its cast of actors and their many-faced heartaches. In "Suzanne," an older woman reminisces her youth; in the music video for "Remember to Forget," an elderly man dances in glassy stupor in a near-empty pub. The record, in this way, is more like a valentine to the tales of everyday characters, as they float about thematic pub-nights and hazy ballroom dancefloors.
"Life breaks a lot of people's hearts one way or another," Rosenberg explains. Blokey and down-to-earth, he is speaking to me from the countryside in Brighton. At some point, his four-year-old cat Charlie ("He's like a little teddy bear") makes an appearance. Joking that his life is "insufferably boring," Rosenberg remarks on his penchant for writing songs from the perspective of others; but as seasons come and go in his own life, he chronicles them all. "I think it's the job of a songwriter to write about whatever is going on in their life."
"I write all the time. I write probably most days if I'm honest," he tells me.
And in Passenger's trademark brand of soul-baring vocals and touching, no-frills lyricism, we sink into an old familiar intimacy.
It's agile guitars and folksy refrains, the kind of adult pop that bespeaks heartbreaks of all kinds, right there next to our feet, or the table over; a solo meandering of bar counter castaways. "There's real beauty in the everyday of those songs," Rosenberg says.
'Cause I'm a future gazer, a past dweller
And I've always been a storyteller
But no one's listening anymore
And I'm a latecomer, a last chancer
A slow runner and a final dancer
You see me glide across the floor
– "Remember to Forget," Passenger
In conversation with Atwood Magazine, Passenger discusses his newest record, his relationship to songwriting for a commercial audience, and what he listens to when drunk and brokenhearted.
— —
Stream: 'Songs for the Drunk and Broken Hearted' – Passenger
A CONVERSATION WITH PASSENGER
Atwood Magazine: HOW WOULD YOU SAY 'SONGS FOR THE DRUNK AND BROKEN HEARTED' IS DIFFERENT FROM YOUR PREVIOUS ALBUMS?
Mike Rosenberg: It's been quite an interesting journey, this one, because it was actually finished in early 2020. We mixed it, mastered it, and had it ready to go. Then due to lockdown slash global meltdown, I just decided to hold it back, and as a result wrote two or three new songs that I've added on. I think that's a big difference with this record — I'm usually very quick with making my albums. I've got sort of 15 songs, I go into the studio, smash it out in a month, and then we release it. And I think this album has really benefited from that extra time. Not even the extra time in the studio, just the extra time away from the record. I went away, I made another little charity album called Patchwork during lockdown. And then coming back to this album, it gave me another level of perspective on it. The addition of the new songs and the way that we've gone about it have made it a really different process for me, and actually a different sounding record as well.
I UNDERSTAND THAT THE ALBUM IS VERY INFLUENCED BY THE END OF A RELATIONSHIP. I WAS WONDERING IF YOU COULD SPEAK ON THAT, AND IF THERE ARE TRACKS THAT YOU FEEL LIKE TOUCH ON THAT MORE SPECIFICALLY.
Mike Rosenberg: Yeah, I went through a breakup a little bit before lockdown. And I think everyone has to go through those moments in life. It's a really tough and very vulnerable period of time, those few months when you're coming out of a relationship. You're so used to the warmth and companionship and everything else that a relationship offers you, and suddenly you're out in the world on your own. And it's you tumbling through it a little bit. I'm not the first singer-songwriter to start writing a lot of songs at that moment. It feels like songs are very close at that time — they're very close to the surface, and I think it's the job of a songwriter to write about whatever is going on in their life. So when something massive, like a breakup happens, it's sort of fair enough that that creates something. I look back at some of these songs — things like "The Way That I Love You," I think, is a very, very personal one, certainly about my situation. I wrote it before the breakup, and I kind of just assumed it was a really sweet little love song. And in hindsight, I think it was actually something subconsciously, sort of saying goodbye to it, you know?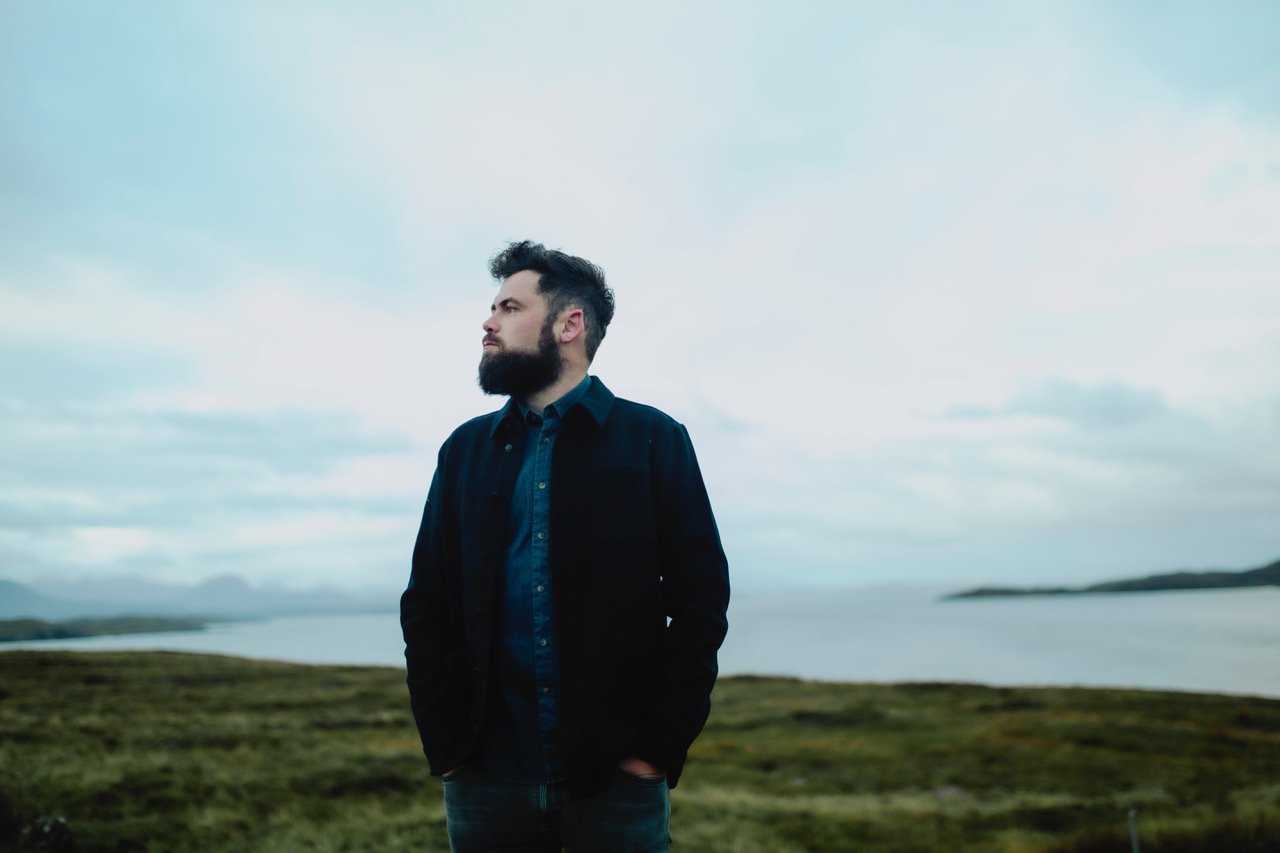 CERTAINLY. WOULD YOU SAY THAT THE SONGWRITING PROCESS IS CATHARTIC FOR YOU, IN THAT SENSE?
Mike Rosenberg: Absolutely. I've always felt super lucky to have that. Everyone goes through tough times, everyone has to deal with things and find a way of coping with it, and music and songwriting have always been the thing that I've turned to. So yeah, I feel like it's very cathartic. And what makes it even better is that hopefully turning all of this weird personal stuff into songs then might go on to help other people in a similar situation. I mean, that's a wonderful kind of third dimension to the whole thing.
DOES IT EVER FEEL LIKE THE PROCESS IS AFFECTED BY PUTTING IT OUT FOR THE WORLD? WRITING SONGS PERSONALLY, CATHARTICALLY, AND THEN ALSO RELEASING IT COMMERCIALLY?
Mike Rosenberg: That's a really good question. I think it does, especially post-"Let Her Go." Before that moment, I was resigned to the fact that I was busking, playing at pubs, releasing an album every year that not many people were listening to anyway. So I was creating it, not just for myself, but I didn't really think of it in commercials terms. I think once you have a big song — and now I'm lucky enough to have a bigger listenership and fan base — and I suppose once you know the potential is there for a song to do something like that, I'd be lying if I said it didn't come into it. It does. The way I've started to deal with that is I tend to make a big album like this one. We'll go to radio with it, we'll promote it, I'll tour it, and there'll be this real push. And then the next album I make will be some little folky charity record or whatever. So I feel like I can kind of straddle the two if I'm clever about it.
ARE THERE ANY OTHER CREATIVE ENDEAVORS THAT YOU UNDERTAKE, OR IS MUSIC YOUR PRIMARY OUTLET?
Mike Rosenberg: I'm learning that I'm fairly dreadful at everything else in life. Music and songwriting and doing what I do — I've put pretty much all of my hours into getting okay at doing this. So everything else I'm a terrible failure at. I love cooking, walking. But I'm not good at anything else. Really.
TURNING TO THE RECORD, THE MASK AND THIS RELATIONSHIP BETWEEN HUMOR AND SORROW SEEM TO BE RECURRING THEMES. COULD YOU SPEAK A LITTLE MORE ON THOSE CONCEPTS AND WHAT THEY MEAN FOR THE ALBUM?
Mike Rosenberg: That's a really good catch. It's funny, most of these songs were written before COVID, way before the mask thing came into it. A lot of people have asked if it's been a result of that, and it hasn't. It's kind of a weird coincidence. But yeah, the album artwork is of a clown, and I think one of the reasons why people feel so uncomfortable about clowns is because they've got the mask or the makeup, and they're doing the happy show. But behind it is something a little darker and a little bit more ambiguous, and you're never really sure of what you're dealing with. And there's something about Songs of the Drunk and Broken Hearted and that idea of putting on a bit of a show, even when you're feeling pretty miserable about stuff. There's still this emphasis to pretend that everything's okay and that everything's good, and I feel like sometimes we all have to put on a mask to a certain extent.
DO YOU EVER FEEL THAT COMING INTO PLAY IN TERMS OF NAVIGATING A PUBLIC PERSONA AS AN ARTIST?
Mike Rosenberg: Yeah, that sense? Absolutely. You're absolutely right. It's in some ways a happy accident, but I'm so glad that I called it Passenger because it separates it, whereas so many songwriters just use their names. Over the last few years, it's actually been very helpful to kind of split my life into two and be like, yeah, that's Passenger, and that's Mike. I definitely think in this day and age, there's such pressure on artists to have this life, this online world, this social media thing going on. And it's not fair, really. I mean, just because you write songs, and because you're able to do that, it doesn't mean you can do the rest of it. But it's almost expected of everyone nowadays.
I WOULD LOVE TO DELVE INTO A COUPLE OF TRACKS ON THE RECORD. I LOVED "SANDSTORM." IT ALMOST CAME OUT OF NOWHERE, BUT IT QUICKLY BECAME A FAVORITE OF MINE. IT WAS FIVE MINUTES LONG, AND I DIDN'T EVEN REALIZE THAT LENGTH IN THE MOMENT. IT'S VERY CINEMATIC AND A LOT MORE SYMPHONIC, TOO. I THINK THERE'S A TRUMPET AT THE END?
Mike Rosenberg: Yeah.
I AM CURIOUS WHAT THE PROCESS OF WRITING THAT TRACK WAS LIKE — IN TERMS OF PRODUCTION AND HOW ALL THE ELEMENTS CAME TOGETHER. IT'S ALSO A BIT, I THINK, MORE SOMBER, COMPARED TO SOME OF THE OTHER TRACKS?
Mike Rosenberg: Yeah, you're absolutely right. It's probably the most ambitious track on the album, as far as arrangement and production go. What we tried and hopefully succeeded in attempting with that song is it starts so small and in such a fragile way, and kind of grows throughout and ends up with an almost chaotic climax. It took a while in studio to get that right, just the practicality of building up with strings and brass and everything else. It was a song that I was worried about, because I wrote it and I loved it. Then I was like, this is quite an ask in the studio. But quite often I find with albums, you're really confident with a couple of songs and you're a bit worried about a couple of songs. And quite often the opposite happens. The ones you're worried about come out super easily and super quickly and very free. And the ones that you think are going to be pushovers are actually the difficult ones. So in reality, "Sandstorm" came very easily in studio, and I hope it's a really nice moment in the record because, as you say, you're at track five or six. By then you think you know what the album is, and then this slightly different thing in the center of the album happens. And I feel like hopefully we've earned that song by then. Hopefully people are enjoying the record, and they'll give "Sandstorm" the time that it requires.
Lover, oh my lover
I know I'm not easy to understand
Cover, darling take cover
For I am the sandstorm
And you are the sand
– "Sandstorm," Passenger
IT DEFINITELY MAKES A LOT OF SENSE TO ME, THE PLACEMENT AND THE WAY IT BUILDS UP TO THAT POINT IN THE ALBUM. WHICH TRACK WOULD YOU SAY IS YOUR FAVORITE?
Mike Rosenberg: Probably "Sword from the Stone." Just because I wrote it in lockdown. It's a super, super honest and personal song, and I think it's a really special song actually. I write all the time. I write probably most days if I'm honest. Some of them are awful, most of them I like, and every now and again, you get this goose bumpy moment. "Sword from the Stone" was definitely that for me. I hadn't been able to use my falsetto for very long. With all the touring and stuff, I lost my falsetto for years. So I'm not used to writing with that in mind. And over lockdown, I actually got the falsetto back, and it was so joyful. Such a wonderful feeling to be able to hit those high notes again. To suddenly be able to write with that vocal range was really exciting. And that chorus was just a moment of total joy for me. So writing it was amazing and very cathartic, and just the response I've had from, whether it be friends and family, or fans or people in the industry.
There's just something immediate about that song. Helped, I think, by the fact that we've all experienced this crazy year together. There are universal feelings within that song — the idea of time passing really quickly and then slowly, being up and down emotionally. We've all been there this year. So I think there's something special in its universality.
I'M SO GLAD TO HEAR ABOUT YOUR FALSETTO. I WOULD LOVE TO TALK A LITTLE ABOUT THE LYRICS, TOO. I FEEL LIKE YOUR LYRICS HAVE THIS IMMEDIACY TO IT. IT'S NOT TRYING TO PUT ON SOMETHING, OR BE CLEVER AT THE EXPANSE OF WHAT YOU'RE TRYING TO SAY. IT'S SOMETHING I REALLY LOVE ABOUT THE RECORD.
Mike Rosenberg: That's really interesting to hear. Because I think when I was younger, I was doing that a lot. I was trying to be as clever as possible to prove to myself and everybody what a clever songwriter I was. You'd over complicate it, you'd overegg the omelet, you know? And as time has passed, carrying on with the cooking theme, I think you understand that keeping it simple is best. You put the right ingredients in and you don't need to throw everything in the fridge. So there's definitely been a simplifying in my lyrical work. Not to say that that's better or worse. I think people write in different ways, but for me, as I've gotten older, I've understood that less is more sometimes. You say what you need to say, hopefully in a poetic way, and then you leave the listener to it, you know?
IN TERMS OF THE STORIES THAT YOU'RE TELLING, THERE'S THIS SEMI-FICTIONAL ASPECT TO IT. WOULD YOU SAY IT'S MORE CHARACTER-BUILDING AND CREATION, OR DOES IT COME FROM PERSONAL EXPERIENCE?
Mike Rosenberg: I've always written about characters throughout my career. I think mainly it's to do with me being insufferably boring, and any time I can remove myself from my brain and write from the perspective of somebody else, it feels interesting to me. What I like about the stories on this record, "Suzanne," and maybe "Remember to Forget," writing from these characters' points of view, is that it's not like it's Nelson Mandela or Martin Luther King. They're everyday people.
Suzanne is a lonely older woman who sits in the same seat in the same bar every night, regretting yesteryear, and everyone's met that character. I didn't write Suzanne with a specific person in mind, but I think everyone at some point has met a Suzanne. And sometimes when you're storytelling in songs, that's what you're trying to tap into. There's real beauty in the everyday of those songs.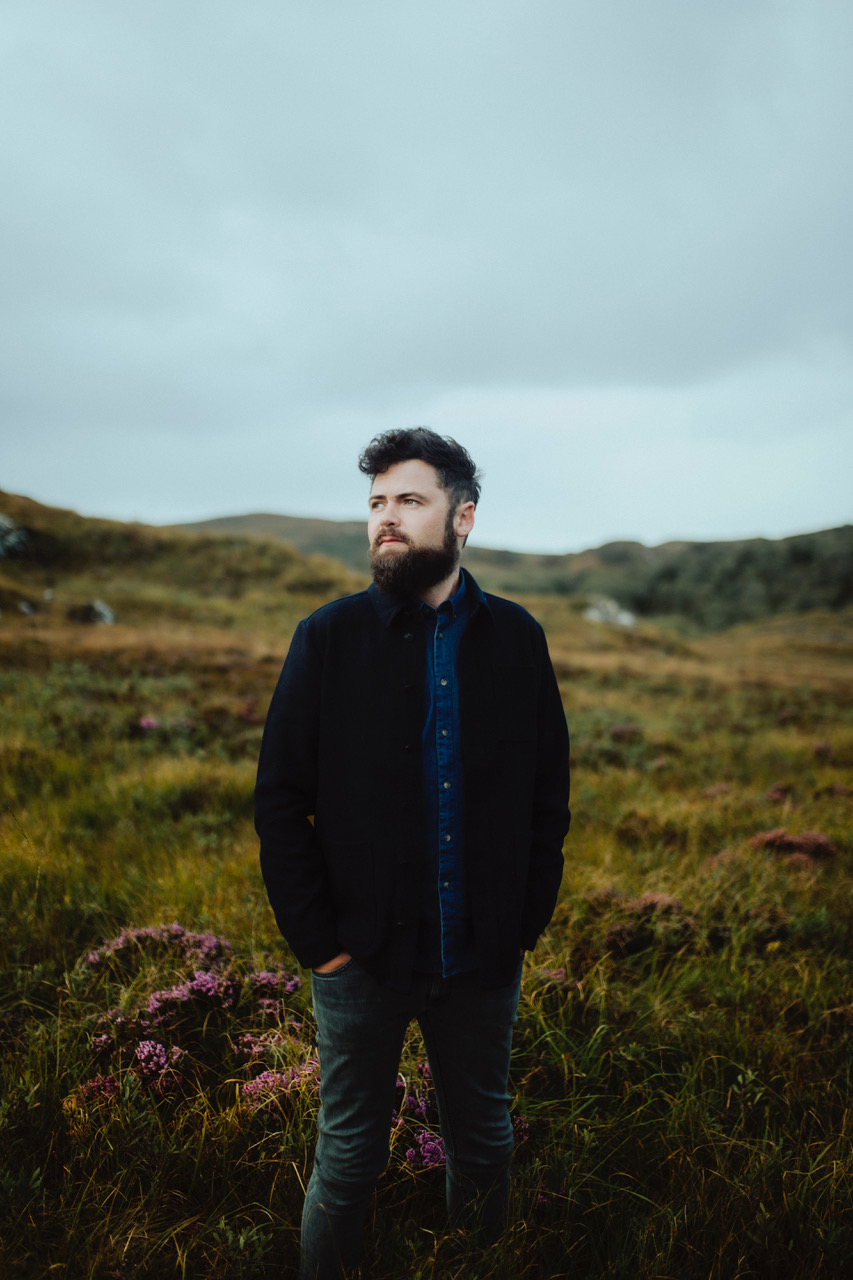 ARE YOU A BIG PUB GUY? DO YOU MISS IT?
Mike Rosenberg: Yeah, I'm a big pub guy. It's funny how this record seems to focus around that kind of ballroom environment. The three videos that we made are all set in the same dreary London pub, and I feel like it's a perfect visual home for this record. There seems to be this ongoing link throughout the album, which is hopefully encapsulated by the title of the album. But yeah, it's that link between drinking and feeling brokenhearted. I know it sounds really obvious, but it's quite a big thing. It's a global thing. You go to any city in the world, you walk into any club, and there are a bunch of drunk and brokenhearted people. They're brokenhearted in the loosest term of the word. Not necessarily from relationships — life breaks a lot of people's hearts one way or another. And drinking seems to be the go-to, what society says is alright, to deal with it, you know?
WHAT'S A SONG THAT YOU LIKE LISTENING TO WHEN YOU'RE DRUNK AND BROKENHEARTED?
Mike Rosenberg: Someone like John Prine is a great guy to listen to when you're having a whiskey and getting thoughtful. Sadly, he passed away a few months ago, but he's always been a massive inspiration. I saw him live when I was 16 in London, and it completely changed my life. I've never seen anyone hold a room the way he did and take people on such a journey. He was such a funny man. He would go from some hilarious story to the most heartbreaking of ballads, and I've taken a lot of that for my live show. So John Prine is definitely a massive influence. A good drinking buddy, for sure.
DID YOU EVER GET TO MEET HIM?
Mike Rosenberg: I went to Nashville when I was in my early 20s. I was really lost, and I was doing co-writes with people. It was a pretty depressing trip, actually. I couldn't drive at that time, and I didn't have a car. So I walked to his record company. I just knocked on the door and tried my luck. And I think he was touring or he might have been there and just didn't want to say hello. But yeah, that was as close as I got to him unfortunately.
WELL, YOU TRIED! KNOCKING AND GIVING IT A SHOT.
Mike Rosenberg: I did try! It was a very hot, sticky day in Nashville as well. I felt like I deserved a little hope, but it didn't happen.
AND I'M SURE YOU MISS PERFORMING AND BEING OUT WITH THE FANS IN THIS PANDEMIC?
Mike Rosenberg: Yeah, I'm sure every musician would say the same. Passenger is so deeply rooted in life. There are some artists that the studio side of things is a much bigger aspect, but for me, it's always all been about playing live. That's how it's all worked. So yeah, I do really miss it. And I think I got to the stage before the pandemic where I just toured so much. I still loved it, but some of the magic had gone a little bit. Like if you eat your favorite dinner every night, it gets boring. It is tiring. It's exhausting. You're away from home all the time. There are not-so-good sides about it. And so having this time off has given me perspective on how lucky I am, the fact that I travel the world and play music to people who want to listen. It's a real blessing. It was, in a funny way, good to understand that again.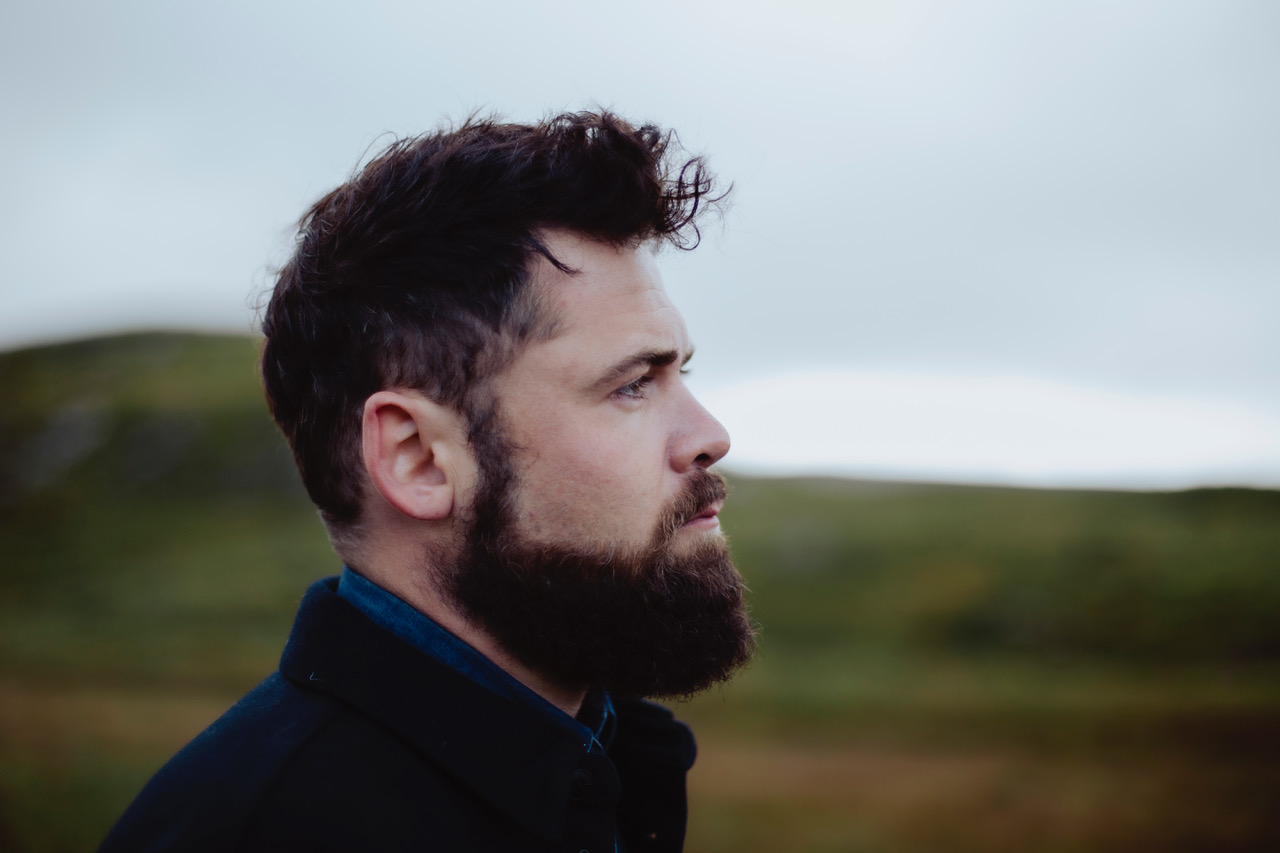 WHAT ARE YOU LISTENING TO RIGHT NOW? IS THERE ANY GENRE THAT MIGHT BE SURPRISING TO US?
Mike Rosenberg: I've got quite an embarrassing love of 80s power ballads, like Boston and Foreigner and Toto. All of those guys. Chicago. I love it, kind of because it's cheesy and hilarious, but it also just completely delivers emotionally. I love the all-out approach in that music. So my producer and I have always joked about making a power ballad record at some stage. Joke slash deadly serious. I'd have to grow a mullet. The whole thing would have to add up and make sense. So we'll see if that ever happens.
I CAN SEE IT.
Mike Rosenberg: Can you imagine the album cover: me, leather jacket, mullet, and maybe a rose?
OH, DEFINITELY. A HUNDRED PERCENT. LOOKING FORWARD IN GENERAL, WHAT WOULD YOU SAY IS NEXT FOR YOU? HOW HAVE YOUR GOALS OR AMBITION CHANGED THROUGHOUT THE YEARS, ESPECIALLY AFTER "LET HER GO"?
Mike Rosenberg: It's funny, the goalposts always move. Before "Let Her Go," I was very happy. Well, I was still ambitious. I always wanted to get bigger in some way. And it was such an anomaly — so out of the blue and completely unexpected. So it completely just changed the game. And now it's got to the stage where it would be super fun to have another hit single, and all of the fun stuff that comes along with that. I think the second time around, it would be a bit less scary. I've got such a great team around me, I'm a very different person now. I think I would approach it in a calmer manner, and it would be fun. At the same time, I'm really proud of what I've achieved so far. And if I just keep on making music that I love and my fans really appreciate it and all that stuff, that's the dream, you know. If you'd have asked eight-year-old Mike, he'd be very happy with that.
DO YOU THINK YOU WOULD CONSIDER EXPERIMENTING WITH DIFFERENT INSTRUMENTS OR NEW SOUNDS DOWN THE LINE?
Mike Rosenberg: Yeah, I think I am getting to the stage where I'm starting to want to break out of the familiar mode a little bit. And whether that remains Passenger or if that turns into a different side project or whatever, but I think that will be coming in the next few years for sure.
— —
— — — —
? © Mila Austin
:: Stream Passenger ::
---