Alexz Johnson's latest single is a heartfelt, poignant, and uplifting ballad reminding each of us that we are beautiful, we are worth it, and we are "Golden."
Stream: "Golden" – Alexz Johnson
---
The sun won't always shine, and the clouds won't always let up: Life is neither simple nor easy, and the bad days hit hard. We may not always see the light, but when we lose faith in ourselves or our world, music is always there to be our guide, if we let it. Alexz Johnson's latest single is a heartfelt, poignant, and uplifting ballad reminding each of us that we are beautiful, we are worth it, and we are "Golden."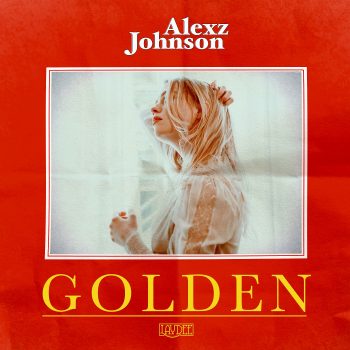 Wake up, wake up
I don't want to wake you
Oh sun be too bright
So it can wake you
Oh sun follow through, follow through
Follow through
Sit up, come you
It's why heaven made you
Oh rain, fall too hard
So I can keep you
Oh rain don't follow through, follow through
Don't follow through
Released in mid-December, "Golden" arrives as the third in a recent set of singles from Canadian-American musician and actress Alexz Johnson. The multi-hyphenate returned in a big way last year, releasing a re-recorded version of a song she first wrote and recorded over a decade ago for an album that never saw the light of day. The song, entitled "Weight," premiered on Atwood Magazine, alongside an in-depth feature on the music's story and Johnson's own journey. "It is the record that was supposed to define me as an artist," she said of her album – which would also have been entitled Weight.
Like "Weight," "Golden" is also ten years in the making – written with Johnson's brother, Brendan James Johnson, Sacha Skarbek, and Alex Reid in London for the original Weight album. "Over the past 10 years, the song has taken on a new meaning," Johnson says of "Golden." "To me, 'Golden' has always had a cinematic feeling to it, and I wanted to do a lyric video that represented that feeling. Something classic and timeless. Like the beginning credits of your favourite film from years and years ago…"
She continues, "I also want to give my listeners something to carry with them through the holidays… I know this season can be hard for some, and I hope when listening, they can take something golden for themselves from it. This song took years to finally get a release, and I'm really thankful it finally gets to see the light of day."
There's no mistaking this song's cinematic quality: "Golden" is itself an intimate, fragile gem of balladry highlighting Alexz Johnson's immense vocals and her stirring emotional energy.
Johnson sings, cries, and coos over rising tides of soft piano chords as she channels a wealth of pain and empathy into her song, culminating in a simple, yet resounding chorus:
You're golden, aren't you?
You're golden, you're gold, aren't you?
To me there's gold in you
To me there is gold in you
Ten years down the road, Johnson tells Atwood this is exactly how she meant for this song to be heard. "It's pretty accurate to how we wrote it, vocals and piano," she explains. "We always wanted it to be simple, with the vocals driving the song."
Johnson's voice is front and center, and yet she never dwells in the spotlight. Instead, her song's focus lies squarely on us, the listeners hearing this song: Johnson continually reminds us that we are the ones who are golden; that this song is all about us – even if her initial inspiration might have been herself.
Sleep in, sleep in
Don't want to wake you
Heartbeat don't beat too loud
It might just break you
Or follow you, follow you
It follows you
A song no longer belongs to its owner once it sees the ultimate light of day, no matter how long it's been incubating. "Golden" is a whole decade old, and yet it's brand new – a fresh and sweetly moving reminder that, though we may be in pain or sorrow now, we are more than that. "Golden" is our song now, and with it we can shine.
Stream: "Golden" – Alexz Johnson
— —
— — — —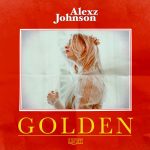 ? © Jen Squires
design © Twisted Knaves Media
:: Stream Alexz Johnson ::