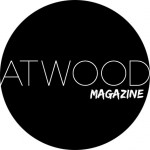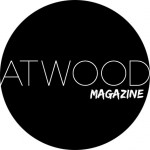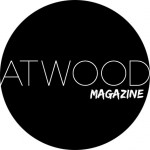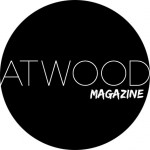 Every year, we are amazed and humbled by the artists we discover. In spite of everything, 2020 introduced us to so many fresh and exciting music makers whose incredible talents, stories, sounds, and voices made them impossible to ignore. Now as 2021 dawns and we embark upon a new year, we look to a year of powerful and promising new music ahead!
Atwood Magazine is proud to present our staff-procured list of Artists to Watch in 2021, in alphabetical order (you can jump directly to an artist by clicking their name above). From Arlo Parks and Claud to Emanuel, Soda Blonde, Shungudzo, Remi Wolf, and beyond, these are the indie music standouts we'll be keeping close eyes and ears on over the next twelve months in eager anticipation for the music they have to offer us. With 2021 just beginning, Atwood's worldwide staff takes a look at the artists who have caught our attention and earned a spot on our music radar.
Mitch Mosk, Editor-in-Chief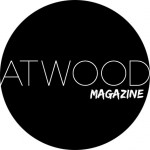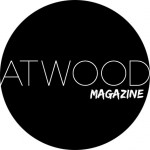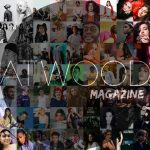 Atwood Magazine's
2021 Artists to Watch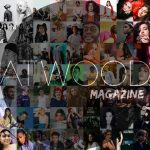 In mid-2020, most of us weren't heading anywhere, other perhaps than to different rooms around our homes. So the notion that anybody headed 7,500 miles to get a music career going during that period seems especially unfathomable. But that's just what the current members of 19&YOU pulled off. It all started when American musician Noah Taylor made his way to Australia during his travels and crossed paths with three other artists at a friend's place in Sydney: singer Cameron Graves, guitarist Jackson Leitch, and drummer Liam Wallis. Before anyone knew it, Taylor and these three strangers were all the way over in Los Angeles together and taking a shot at the local industry as a quartet.
19&YOU have shown promise with their early pair of singles, "Runnin" and "Bored." These songs both had pretty humble beginnings: Taylor says the former "was written overnight just for fun," while "we really didn't have an end goal in mind when we started" the latter, "other than knowing we wanted a track that had a consistent guitar line throughout." Although these songs may have had unambitious origins, they both are lively compositions with an engaging blend of instrumentals and lyrical explorations of "the beauty found in brief, intimate moments often overlooked in today's digital age." It'll be interesting to follow 19&YOU in 2021 as they gear up for their self-titled debut EP, due this coming spring. – Josh Weiner
Alicia Blue is a self-titled "late bloomer" when it comes to music, and despite the pandemic, one of her lifelong dreams, the release of her debut album came true. Blue is a folk musician and listening to her songs feels like being invited into her intimate diary, a world full of dreams and secrets. Before her album came out, she released the folk anthem "Queen of Echo Park", which was inspired by her musician friend Lauren Ruth Ward and the Los Angeles neighbourhood Echo Park. Her debut record "bravebird", reminds me of a modern-day Joni Mitchell. Her album deals with aspects of growing up, finding yourself and making peace with who you are. Alicia Blue is only at the beginning of her career, and maybe, she will make 2021 the year everyone falls deeply in love with folk music. – Nina Schaarschmidt
Arlo Parks' debut album Collapsed in Sunbeams, due to be released on January 29, 2021, is one of the most anticipated albums of the year. That's because, at just 20 years old, Arlo Parks has already built a reputation as a poet and songwriter over the past few years, thanks to sweet ballads like Eugene and collaborations with already established artists – see Sangria feat. Easy Life. Arlo is a sweet and honest poet whose voice could make anyone dream. Her music is introspective yet universal, blending genres such as Lo-Fi, jazz, soul and bedroom pop. It brings the listener into a completely different, yet incredibly magical atmosphere. She is an ethereal artist, who shows herself in all her humanity and emotions, between the discovery of her bisexuality and the search for her musical identity. A gem to follow closely up this year. – Dimitra Gurduiala
Quickly growing a devoted audience, the Baby Kingdom, up-and-coming artist Baby Queen provides a voice for new generations with her witty, honest lyricism and fresh alt-pop sound. Her debut single "Internet Religion" tackles the anxieties of today's society, reflecting the world of those who have been brought up in the digital world. The track, a tongue-in-cheek commentary on the effects of social media, shows a satirical approach that is rapidly becoming the artist's trademark, making her an exciting act to watch this year. – Alicia Bugallo
Believe Bad Operation when they call themselves "new tone" ska. After the mainstream third-wave ska bubble burst in the late nineties, the scene condensed to a few legacy bands and a diehard collective of ska nerds (who would not protest that epithet). When the genre resubmerged itself in the underground, it began to shed some of the glitz it had acquired while in the limelight. Bad Operation build upon the elements that the Jamaican-ghetto first wave and British two-tone second wave instilled within the genre to make mournful, political, danceable ska punk. This, combined with sonic references to third-wave, make Bad Operation new tone.
The band released their debut, eponymous album last year. The 25 minutes of aggression, purpose, and pride show us why new tone has a place in the 2020's. Consider these lines spoken during track six, "Kinda Together": "2020 calls the downfall of corrupt capitalism, transphobia, and racism. And if you're not dancing, you can stay your ass at home." Set atop the customary guitar upstrokes and organ flourishes, lead singer Dominic Minix's loose, stark voice reflects the emotional depletion running through our society. And yet the music still proves to be a potent emotional fuel. If venues reopen, keep an eye out for Bad Operation and return the positive vibes with some dancing. – Ethan James
There's another "college student by day, jazz-rap aficionado by night" that I've got to give a shout-out to in our Artists to Watch piece. And that is Ben Beal. He's currently a student at the University of Maryland, but he's been flaunting his love for both genres at numerous performances around campus, as well as in the broader DC Metro Area. "When I started making music, I felt incredibly comfortable rhyming over beats that sampled jazz songs I heard on records my grandpa would give me," he explains. "There's so much soul and passion in jazz-fueled hip-hop, and there are infinite ways the subgenre continues to amaze me."
Beal has been highly active in his craft over the past year, releasing a full-length project, Birdland, this past April, and getting the new year going strong with his new track, "Action Figures." It's a song about appreciating the sort of chill, sunny day that only comes around so often– a silver-linings metaphor that proves potent in the Age of COVID– and it also demonstrates its author's strong collaboration skills. Chicago rapper Mick Jenkins, one of Beal's longtime favorite MCs, contributes a soothing chorus, and the jazzy instrumentals are concocted by a triple threat of local producers: SwuM, Dummyfresh and Gregory Ross. "I felt like we assembled a dream team when the track finally came together," says Beal. "Mick and his label were incredibly easy to work with, and the reaction to the song has been unbelievable." Here's hoping we hear more from Beal and his crew in the coming year! – Josh Weiner
There's something so soothing about a Berwyn song, that you almost miss the siren his lyrical's so boldly rings. His deep croon and layered beats mesh into a comfort blanket of sound, but his raps capture the life of a person left behind—frankly failed—by society. Berwyn is somebody who wants more but isn't allowed. It's an eye-opening listen from an artist who's personal experiences unfortunately speak to the struggles of many young immigrants. Yet there's a heart-warming hope deep in the mix, offering the faintest traces that the telling of his struggles may be the turning point for others. Berwyn's original voice, ability to turn his experience into prose, and powerful message may make him one of the most important of 2021. – Oliver Crook, Junior Editor
BKtheRula is one of the most fascinating artists to hit the scene over the past couple of years. When it comes to social media, she's kind of a quiet enigma, resurfacing here and there to express her love and appreciation for her fans. When it comes to the music though, Atlanta's newest up-and-comer is as free-spirited and unreserved as ever. Two of her most famous singles, "Tweakin' Together" and "Summer," encompass two different emotions in their own cathartic way. The former is an old-school flex on the haters, a spiritual excursion while driving through the night-lit freeway. "Summer," meanwhile, is an emotive discharge after a year of isolation. The beat almost sounds like it's in reverse, while BK's delivery is as ethereal as it is slightly harrowing.
Her newest album Nirvana, released at the backend of 2020, finds the Atlanta native fully immersed inside the pop-punk stylings that inspired a few songs off of her first mixtape, Love Santana. For someone so young (she's still under 20), BKtheRula is starting to find her voice. If all goes right, she could be the voice of a generation. – Ryan Feyre
Buckinghamshire-born, South London-based band Bleach Lab emerged over the past year as one of the most exciting and intriguing acts currently in the UK. Subtle nuance marries impassioned alternative sounds and pop songwriting across Bleach Lab's releases, each of which deserves our undivided time and attention. Between songs like "Burnt Orange" and the haunting, intimate reverie "Sleep" (previously described as "a raw, hypnotic, and visceral dream brought to life"), Bleach Lab introduced themselves as something of a blend of Daughter and The xx, CHVRCHES, Alvvays, and The 1975. Their music is as visceral and immersive as it is fragile – the musical equivalent of a beautiful flower that is here today, and gone tomorrow.
Their more recent singles "Never Be" and "Old Ways" arrive with the announcement of Bleach Lab's forthcoming debut EP, A Calm Sense of Surrounding, set for release in mid-March. Described by the band as "melding together two traumatic experiences of grief," the EP's songs employ the five stages of grief as literal, figurative, and metaphorical vessels through which all of us may attain some sense of hard-won catharsis, and perhaps learn a bit more about ourselves and our values in the process. Needless to say, we can't wait to experience this emotional and sonic overhaul in full. – Mitch Mosk, Editor-in-Chief
From a backdrop of beach backyards and clear skies, Boston the Girl (not the song, the city, or the band, as she describes herself) makes moving, sultry, and captivating music not from Boston, but San Diego, California. Through songwriting and musical elements that echo artists like Sara Bareilles and Eva Cassidy, Boston the Girl embodies what it means to write and sing with sincerity and an open heart. Her latest single "Sweet Brown Eyes," lures listeners into dancing, daydreaming, and daring to confront their feelings out loud all at the same time. Through a captivating groove that's both contemporary and authentic, Boston the Girl used her friend's electric guitar to write the single exactly how it was recorded in just one hour. "Kinda savage," the artist says about the single on her Instagram just a few days after its release, but "Sweet Brown Eyes" is the kind of honesty music needs today – savage and all. It's thrilling to think about the honest versions of reflective life poetry the artist will put out in the future. – Erica Danielle Garcia
There's not much to say about Breakfast for Dinner, as they're an indie pop band from Buffalo that only has three singles online at the moment. However, they are four guys who definitely know how to entertain and have fun at the same time, with a sound that recalls some Pale Waves vibes. Keep an eye on them, with their music they're surely going to "eat your heart out like a hurricane"… – Dimitra Gurduiala
Nashville's Charli Adams sounds refreshed, invigorated, and self-assured going into 2021, the year that will eventually bring her highly-anticipated debut album, Bullseye. She kicked off her album cycle this past October with "Didn't Make It," a cinematic indulgence with the temperament and finesse to propel what had been an already impressive year-long presence to soaring new heights with its urgent rhythm, driving pulse, and her own aching voice full of anguish and longing. An intimate rush of pulsing indie pop, "Didn't Make It" stuns with heavy, raw lyrics and buoyant, in-your-face sonics that radiate the artist's passion, drive, and commitment to her art and herself.
After establishing herself in the indie space, Charli Adams has now slid into that sweet spot in-between '80s new wave, '90s alternative, and '00s indie folk. Coming off last February's thrilling debut EP Good At Being Young, May's stirring acoustic two-track single "Heroes / Dying" / "Superheroes" and this summer's breathtaking duet "Anthems for a Seventeen Year Old Girl" with Irish singer/songwriter (and labelmate) Rosie Carney, "Didn't Make It" offers a dramatically fresh, upbeat, and electrified sound for her long-awaited announcement. "Didn't Make It" is an exciting first look at what's to come as Adams continues to unveil Bullseye, and while only time will tell how this album pans out, we are decidedly hooked. She demands our undivided attention with poise, grit, heart, and dramatic flare. Whether you're mending your own heart or in need of a glowing jam, put Charli Adams on the top of your list. – Mitch Mosk, Editor-in-Chief
We were all there in 2018 when the stars aligned, literally, and our favorite trio (Julien Baker, Phoebe Bridgers, Lucy Dacus) joined forces to create boygenius. Well, Phoebe Bridgers continued to create beautiful things in 2020 – among them, a record label. Saddest Factory Records, Bridgers' record label, will kick things off in February with "Super Monster" by Claud, and if you're still with me after this semantic journey, then you'll realize that Claud is a 2021 Artist to Watch. Claud delivers emotional and heatwarming songs about young love, collabs with fellow wonderful artists like Del Water Gap and Clairo, proudly represents the non-binary community, and does it all while rocking some incredible hair game. – Jason Brillon
— —
It only takes one verse of a Claud song to be hooked. Heart-on-sleeve lyricism and simple yet hypnotic music makes Phoebe Bridgers's protege instantly relatable and repeatable. With a debut record, Super Monster, coming out in February, and an arsenal that already includes the charmingly millennial "I Wish You Were Gay" and the formative Toast – EP, 2021 promises to be the year we fall in love with Brooklyn's answer to Tegan and Sara. – Oliver Crook, Junior Editor
From its inception, Couch Prints was captivating: In the irresistible, honeyed vocals of Jayanna Roberts, the mystical lyricism of Brandon Tong, the bubbly and textured production of Jacob Truax. Their 2019 debut single "Tell U" quickly drew the attention of Gorilla vs. Bear's Chris Cantalini, and the trio released their debut EP Tell U through Luminelle Records in late 2020. The NYC-based band is formed by a combination of childhood friendship and chance encounter, and their music reflects these seemingly cosmic incidents and relationships of life itself. Slow in tempo but not quite melancholic, the EP is imbued with spirituality and wonderment. With expressions of "What can I tell you about the cold sweet ground" and "How could I tell you about the warm release," Couch Prints is a welcomed, meditative respite amid the daily motions. With a full-length record in the works, I can't wait to see where the band goes next. – Kelly Liu
Shawn Marom and their LA-based band are primed to become the next big thing in shoegaze. In the few years since the project's conception, Cryogeyser has played gig after gig all over their hometown, including opening for indie darlings Palehound, Lomelda, and Ian Sweet. Their 2019 debut album Glitch was an underrated revelation of sincerity, showcasing Marom's uniquely vulnerable lyrical and vocal instincts. The band quietly dropped their second album Love Is Land in early December, previewing it with a few ethereal music videos over the course of 2020. Mesmerizing and drenched in 90s nostalgia, Cryogeyser breathes new life into the dream pop soundscape. – Sophie Prettyman-Beauchamp
Sloan Struble, better known as his bedroom pop creation Dayglow, isn't exactly a 2021 Artist to Watch. Because frankly, you should have already been watching. His 2019 debut album "Fuzzybrain" is the gift that keeps on giving, featuring ten timeless, dreamy and irresistable songs. Tracks like "Can I Call You Tonight?" slowly but surely climbed up in streams and chart performance last year, eventually passing mindboggling thresholds for an artist who is – even now – just 21 years young. Indeed, having hundreds of millions of streams on Spotify and vaulting yourself to the top five of a Billboard chart is an astounding accomplishment at any age. It's 2021 now, and Dayglow just dropped "Close To You" – his first track in two years. This new danceable anthem may transport you back to the 80s, but it only further catapults Dayglow into the spotlight. – Jason Brillon
Once you listen to a Delilah Montagu song, the artist behind the song becomes someone you want to get to know more every release that goes by. Montagu's 2019 debut EP In Gold balances Montagu's voice and stories with the piano being her main source of support. Every word so intentional, so heartfelt, that empathising with Montagu and making her feelings your own becomes almost inevitable.
It was in 2020, however, that Montagu took all that enchants us about her music to a new and even more vulnerable level. "Version of Me", an examination of the multiple masks we're all forced to wear in our day-to-day lives and how this can make us lose ourselves, broadens Montagu's soundscapes and displays her unique ability to experiment sonically while still writing songs that may sometimes feel too vulnerable to even listen to. The infatuated and ultra successful "Loud" carries on this trend, this time bursting with joy, love and pride. "Us", which closed Montagu's 2020 on a high note, has her shouting from the rooftops about the deliciousness of being in love. It's been only getting better since Montagu first released music, and if her recent singles are any indication of what 2021 has in store for her, this year will be great for Delilah Montagu, but even greater for us who'll finally get to see her shine as brightly as she deserves to. – Nicole Almeida, Managing Editor
Alternative, rap, R&B, Morrocan-American queen Dounia flows through it all like warm honey, seamless, sweet, and stunningly tenacious. Her name itself translates to 'world' in Arabic, and aptly so. Dounia creates entire universes in odes to self love and worth, poetic wit, home, identity, blessings, hustling, and simply, living. A clever wordsmith in English and Arabic bringing so much life to irresistible bops and tranquil lo-fi beats.
Nobody can make me fuck with myself less
Dounia brings justice to Moroccan roots and New York living effortlessly, but she goes far beyond that and conventionality as a whole, in every way conceivable. Having released 3 albums and a handful of EPs and singles, her releases are as dynamic as are exciting. She is approaching and changing the scene from all directions in purely unmatched innovation, skill, and confidence. She is a unique, unprecedented harmony within herself, and she's just getting started. – Dahlia Alrayes
Nashville-based Zach Taylor has been releasing music under Dreamer Boy since 2018. His debut record Love, Nostalgia is a hodgepodge of sounds and emotions, an intoxicating haze that makes up a collection of wistful love songs. Taylor's music is indie pop with a heavier electronic edge, toying with glitches, soaring synths, zoned-out strums, and a hint of R&B influence. True to his stage name, Dreamer Boy's songs capture the ambience of daydreams and young love, loopy and lost in reverie. In 2020, he released three singles ahead of the upcoming album All the Ways We Are Together, written about the experience of falling in love with a friend — "Crybaby," "Know You," and "Don't Be A Fool" are a trio that tighten his meandering melodicism, and in 2021, Dreamer Boy might just take us further into his guilessly charming, colorful world. – Kelly Liu
Few artists us into as unsettled and raw a silence as elkyn. The indie folk musical project for York-born, Leeds-based singer/songwriter Joseph Donnelly, elkyn first debuted his intimate music in early 2020, and released his debut EP Beech in mid-July. Described by Atwood as "tender, beautiful, and overwhelmingly raw," the introduction serves as a subtle, understated indie folk record of the times replete with scenes of loneliness and longing, wonder and wandering. Refined yet unadulterated, stripped-down yet so full of life, Beech is an honest outpouring of honesty in one of its most humbling, sincerest forms. elkyn is laid bare in songs that take our breath away through their sheer fragility and gut-wrenching humility – a product of soft singing, soothing finger-picking, dulcet piano work, a willingness to live with imperfections, and more. This music is human.
Atwood went on to premiere elkyn's breathtaking winter single "If Only It Was Alright Now," a feverish song of longing and desire, frustration and unfulfilled dreams. Following a festive "christmas lights" cover, the artist now heads into 2021 with plans for a debut album and more. While there's no telling what that record will sound like just yet, elkyn's uniquely visceral and vulnerable performances have a special way of packing emotion into small and vast spaces. We can't wait to hear more from this promising artist. – Mitch Mosk, Editor-in-Chief
Toronto's Emanuel has dazzled since his summertime debut with sizzling R&B songs that ache and throb in all the right ways. His Session 1 and Session 2 EPs – both of which serve as mini previews of his upcoming debut album, ALT THERAPY – reveal a multi-faceted, reflective, progressive, and self-aware artistry aimed at fostering connection and love for all who listen. While his debut single "Need You" showcases the range and sheer power of his voice, Emanuel's recent songs – "Black Woman," "Magazines," and "PTH" – are each a stunning world of enthralling sound and sincere sentiment. In our recent feature, I praised Session 2: Transformation as a "moving soundtrack of healing full of powerfully stirring, emotive, and inspiring music." I continue stand by those words.
Emanuel's flow is impeccable, his often sweeping instrumentation is flawless, and his lyrics are touching – especially on "Black Woman," a stirring and overwhelmingly heartfelt ode immersed in past misgivings and a desire to cherish, behold, and bestow honor and love to Black womxn everywhere. Based on its first six songs, I've got no doubt that ALT THERAPY will be a very special, sonically and emotionally nuanced record – and one to look out for on our 2021 lists! – Mitch Mosk, Editor-in-Chief
I'm unsure if there has been an artist to so quickly captivate me the way Finlay has. Despite only a handful of songs released, the artist has managed to make every minute an enthralling display of artistry and heart, each song dripping in style. Pair the intoxicating melodies with his arresting vocal work and the recipe is an artist whose name should be glued to your screen throughout the entirety of 2021. – Adrian Vargas, Junior Editor
It feels unfair to put Genesis Owusu in a single genre. Each song weaves hip-hop, jazz, EDM, funk and a million other sounds into a single verse, making it impossible not to move your feet. While "The Other Black Dog"—with its theatrical air and breathtaking cadence—is the song that'll hook you, any of his singles will keep you ensnared. "Whip Cracker" starts out straight hip-hop, before taking a turn into mystical funk, while "Good times" feels like a Thundercat song on broadway. The only constant is Owusu's infectious melodies and the fact you'll feel better at the end of every song. What more do we need this year? – Oliver Crook, Junior Editor
Griffin Washburn, better known as 'Goth Babe,' makes music that sounds like summer, for roadtrips, for when life just feels a little brighter. Heavily influenced by both nature and his vagabond lifestyle, Washburn's alternative, surf-inspired sound is guaranteed to be on repeat whether it's the middle of July or the depths of January. In a 2020 interview with Atwood Magazine, the Memphis, Tennessee native admitted that since he's transitioned into living in his tiny home that doubles as his studio space, he's been able to dive into creating music more. "The fact that I don't have to put my gear away after every use is awesome," Washburn said. "I'm able to start tracks and get back to them a couple of days later and work from there. There's less rush involved which is great." His August 2020 EP release, North Coast, was inspired by surf season in Oregon. Time will tell what new indie/alternative gems Washburn will create this new year. – Madison Vettorino
Hansom Ēli is a sibling duo from Montreal formed of Camille and Alexy Guérer. Their music is easy-going and chilled out with subtle R&B rhythms and folky ambiences. While it was their single "Summer Rise'' (released in July) that initially stood out, capturing the sun-soaked essence of the lounging with friends in a park, their debut self-produced EP Better Days is slightly more down tempo but perfect for background music when staying home and trying to keep things stress free. 'In these very peculiar and difficult times, it feels odd to come out and promote our art' they wrote on Instagram alongside the release of Better Days at the end of 2020 but, relatively new to the scene, 2021 might be a year where they gain more recognition. – Francesca Rose, Junior Editor
As their name might suggest, Honeywhip are dreamy, ethereal, and infectiously delicious. They are light synth and breezy windchimes, hushed vocals and smooth guitars. Made up of an anonymous LA-based duo, Honeywhip create lo-fi safe havens where you can escape the ongoing pandemic. After dropping a whopping seven singles in 2020, you'd think they'd take a break. And yet, just last week they released a collab with Tim Atlas. It's safe to say that they aren't slowing down any time soon, so pack your things and get lost in Honeywhip's floating soundscapes. – Jason Brillon
Hubert Lenoir is an artist from Quebec City whose debut album Darlène was released in 2018. Creatively expressive and sexually outspoken, singing lines such as 'Je suis venu te dire/Que tu peux changer/ J'ai vu un avenir de femmes libérées/ Où tu portais le cuir/Et la tête rasée' and 'Aime ton corps/ Touche mes mains/ Mes mains qui touchent ton corps,' while continuously changing his look in makeup and skirts. His live performances have generated controversy amongst the conservative minded of Quebec but Darlène is a classic-sounding amalgamation of influences (such as pop, glam rock, and jazz) put together as a kind of concept album, a novel by partner Noémie D. Leclerc published alongside it.
While no new music has been released yet, an album is currently in the process of being made and- more than anything- it will be intriguing to hear and see what Hubert Lenoir does next. – Francesca Rose, Junior Editor
Singer/songwriter Jake Isaac wears his soul on his sleeve. The South London-based artist has a voice of silken gold and the sound to match, approaching his work with uncompromising honesty and unapologetic truth – a quality that shined bright on 2017's debut album Our Lives, and one that continues to ring true in Isaac's latest material. His forthcoming sophomore album Honesty, due out later this year, has been teased with a string of dazzling outpourings blending Isaac's earnest passion and steadfast conviction with an evergreen folk soul sound.
October's lead single "Good" set the stage for a record defined by soulful vocals and equally finessed, utterly moving instrumental work. "I'm no good with no one else; I'm only good when I'm with you," Isaac sings in that song – a duet with fellow UK singer/songwriter Tertia May. Achingly honest and heartwarmingly vulnerable, "Eyes for You" followed as a powerfully raw, confessional love song, continuing its predecessor's themes of sincerity and sharing one's truths with the person who matters, this time expressing connection and yearning through fragile eyes. Isaac expresses a bit of trepidation as he comes to realize the extent of his love; meanwhile, he also shares the fear that someone else may come in the picture and whisk his love away, leaving him heartbroken and lonely. Finally, January's recent release "Remember," a dynamic embrace of the here and now laced with nostalgia and reflection, shimmers with understated resonance and the added impact of featured artists Samm Henshaw and Mumu Fresh.
Armed with his alluring vocals, poetic lyricism, and sensitive guitar work, Isaac's artistry is both classic and timeless. Hopefully 2021 brings the breakout he deserves. – Mitch Mosk, Editor-in-Chief
There's something inherently uplifting in Jany Green's music. Part hip-hop, part sunshine lit good times, Green's ability to carry a soulful melody and then bowl you over with a perfectly honed rap never ceases to amaze. "Little" should have been the song of 2020's summer, but he's far more than a one hit wonder. What makes "Little" so magical—the upbeat tempo, charming lyrics and the inevitability of making you smile—is Green's speciality. It's embedded in every track, the baseline for every chorus. It's in his blood and will be stuck in your head all year. – Oliver Crook, Junior Editor
Indie rock outfit Jimkata display a uniquely energetic sound that fuses retro flair with colorful contemporary style. The band's single "Blessings in Disguise" pays homage to the gig economy and this modern age of the side hustle. Most of us can relate to working multiple jobs in order to pursue our true passions. With many left jobless due to the pandemic, more than ever we are finding new ways to make ends meet. Jimkata seamlessly captures this concept in the bold single. This synth-soaked track, along with their other intoxicating tunes, are a must to check out this year. – Chloe Robinson
Last year, Joaquin Garcia released three beautiful experimental folk singles that strike a perfect balance between acoustic and atmospheric elements. The remarkable seven minute long "Not The Ocean" was featured in one of our Weekly Roundups, and here you can listen to "Breathe In / Breathe Out", another track that showcases his smoldering vocals, melancholic melodies and insightful lines.
The Mexico City based artist borrows a lot from greats like Leonard Cohen and Van Morrison, but filters his lyrically driven compositions through a distinct production style that echoes shoegaze, lo-fi and '90s alternative sounds. Garcia doesn't seem too worried about commercial success. He is more focused on the exploration than the pay off, and in the process creates songs that build slowly and reveal themselves to the patient listener. – Diego Morales
I struggle to find a single Jordan Mackampa song that doesn't blow me away. The British-Congolese singer/songwriter enjoyed a career-defining 2020 with the long-awaited release of his debut album Foreigner, and this past fall and winter's subsequent singles releases "Over & Out," "Marks," and "Peace by Piece." Listed as one of 2020's best albums of the year, Foreigner's soulful, genre-bending songs blossom with heartfelt emotion and intricate, compelling melodies and sounds. The deeply personal debut finds Mackampa at the highest of highs and the lowest of lows as he opens himself up like never before, establishing himself as a breathtaking force of soul-inflected art and a voice of his time.
Mackampa's more recent releases find him reaching higher, diving deeper, and expanding his sound further than he's ever gone before. "Over & Out" rollicks with a funky guitar lick and cool vocal swells; it's a headbanger encouraging us to take on our own fresh starts, soaring high and free through effortlessly smooth vocals. The perfect complement to "Over & Out" arrives in the form of the soothing, smoldering outpouring "Marks." One of Mackampa's finest songs yet, this track aches with empathy as the artist bears his soul, scars and all. "I wish you could see that they're more than marks to me," he croons in a refreshingly emotional and impassioned chorus. Heavy yet not overwhelmingly so, "Marks" is a vulnerable upheaval resulting in soul-stirring catharsis. Last but not least, December's "Peace by Piece" is a fun, lighthearted groove with sweet, stacked harmonies, finessed drum and guitar work, and a timeless, forever important message.
Jordan Mackampa continues to stun as he rides high into 2021, and I mean this sincerely when I say I cannot wait to hear whatever he has in store for us this year. One of the hardest-working artists in the indie scene, Mackampa's heart-on-sleeve music deserves to a space on everyone's radar.  – Mitch Mosk, Editor-in-Chief
KAMAUU, Brooklyn-based artist, rapper, poet, first caught my attention with his song "BŭRGŭNDí". A rich melecholy underscored by an infectious beat that blossoms into this enlivened, empowering anthem, it is a track you keep in your rotation as a powerful reminder of purpose and growth. KAMAUU signed with Atlantic Records in 2015 releasing A Gorgeous Fortune EP in 2016, his full-length debut, TheKAMAUU-CASSETTE: ŭRTH GōLD, in 2017 and his third offering, TheKAMAUU-CASSETTE: MíXD GRēēNS, in 2019. Blending rap, reggae, soul, doo wop — a multitude of styles/genres ⏤ each track finds a way to reach you and rock with you. With a brilliant uniqueness, KAMAUU takes you on mind trips, journeys. His message is clear: "I hope I can inspire others to grow. I'm not a teacher; I'm just a classmate. I don't have a lesson plan, but I have some notes I hope to share in my songs. Living and serving will only create better art over time." With only two singles released in 2020, "Far Rockaway" and "MANGO (feat. Adeline)", another album or EP very well could be on the horizon. – Coco Rich
Katy Kirby is a long-time master of intricate songwriting, and this year finds her preparing to release her debut full-length album, Cool Dry Place, out February 19, 2021 via Keeled Scales. Ranging from endearingly earnest to satirical and sweet, Texas-based Kirby's folk/rock songs categorize small moments with an open-minded and delicate attentiveness. The three singles off of Cool Dry Place, "Tap Twice," "Traffic!," and "Cool Dry Place," all combine layers of soft guitar and twisting melodies in their own ways, each extending a warm invitation to listen close and get lost in the moment. If those singles are any indication, Katy Kirby is surely deserving of a spot on 2021's Artist to Watch list. – Lowndes Commander
Jazz and hip-hop have long done wonders when combined effectively. From pioneers of this practice like A Tribe Called Quest and Queen Latifah, onto more recent practitioners like Kendrick Lamar and Travis Scott, it's consistently a pleasure to hear the two most revolutionary forms of African-American music from the 20th century playing off of each other. Among the newest members to this party– and ones who I'm really looking forward to taking off in the new year– are the four-man-act from upstate New York known collectively as Kyuke.
These college-age guys– Motsuy, Dylan King, Lief and Paint– spent last year's pandemic in pretty much the exact manner as most other musicians, and they emerged with a handful of standalone tracks ("Can't Keep Waiting on You," "Inside") as well as their debut EP, Where Now?, released on New Year's Day. Kyuke have infused some very soothing jazz instrumentals throughout this collection of new material, including the tenor saxophone on "White" and some soft keyboards on the lounge-room-ready "bebop interlude." In the group's own words, their music speaks to the issues of "unrequited feelings, depression, hopelessness, and feeling misplaced in the world;" on top of that, there's also a decent amount of flirting with girls ("Out of every single girl I know, you're the finest breed"), MC boasts ("I'm proving to people they shouldn't underrate me/Don't try to shape me, never let my insides dictate me"), and other lyrical material you can't blame a bunch of 20-somethings for wanting to rap about.
All in all, this jazz-rap quartet has shown plenty of promise with their early material, and it will be intriguing to see how they go about answering the question posed in their new EP's title: Where Now? – Josh Weiner
In early 2012, producer Charlie Peacock (The Civil Wars, The Lone Bellow) came across a cover of Taylor Swift's song 'Safe and Sound' on YouTube, by an aspiring singer-songwriter Helene Immel. He immediately sent her a note saying, "Heard your cover of 'Safe and Sound'. Really like the sound of your voice. Just wanted to let you know my door is always open to you to send songs as you create them." Helene took up his offer and signed to Charlie Peacock's Twenty Ten Music as part of a production and publishing deal. Their goal: to make beautiful pop music the whole world will sing. Helene, who adopted the stage name Lenachka, an old nickname her mother gave her, released her self-titled EP in 2015.
What struck me first about Lenachka was her unusual voice and her unique way of telling stories, but what really stopped me in my tracks, is her ability to create songs, which you can spend hours unravelling and where you find yourself still undecided where Lenachka's true feelings settle. Lenachka is one of those artists who refrains from telling you what to think but allows you to explore your inner thoughts through her music. Since 2015 Lenachka appeared on a handful of features but all but disappeared from view. Then in July 2020 she released 'Cigarette'. Her understated, unique vocals were still there; the story was mysterious as ever; but what had changed was the mood. Where light once shined through into even the darkest of rooms, the room now is cloaked in darkness, the atmosphere is heavy with hurt, and monsters lurk in the shadows.
Just before Christmas, Lenachka opened up about what 2020 had been like for her, and like a lot of people, it had hurt. "I lost my job shortly before my dad ended up in the hospital, then a love of my life broke up with me. I found myself with no job, no place to live, and absolutely heart broken. I felt bad for myself, then I felt bad for feeling bad in a time when the world was falling apart around me." However, also like a lot of people, music was the one thing that made her life make sense in a world that was falling apart, so she began writing again and has released clips of new songs her Instagram page. I am beyond excited for new music from Lenachka. Her first EP arrived at a pivotal moment in my life and definitely changed the way I listen to, write about and appreciate songwriting. I have no doubt that whatever come next will be just as thought provoking. – Emily Algar
It's been a long six years since her last LP, but Lùisa's growth and artistic maturity are immediately apparent in her new material, whose social activism, grief, and resolve resonate through visceral pop of the highest order. Hailing from Hamburg, Germany, the producer, guitarist, songwriter, and singer recently announced her third album New Woman, out May 2021 via Nettwerk. The title track off her album, "New Woman" is an especially meaningful song that showcases all there is to love about Lùisa's artistry. Inspiring and empowering, the impassioned single is a dynamic and bold anthem of womanhood, equality, and change: As catchy as it is emphatic, it's an unapologetic assertion of self-worth, self-confidence, and self-respect shining a light on the pervasive and shameful gender inequality that proliferates the music industry to this day. This song, in addition to 2020's singles "Deep Sea State of Mind," "Late Summer Day," and  "To Let You Go," speak to an artistry that is ready to rise and thrive.
Out later this year, New Woman is a multifaceted record that finds the artist not only tackling women's rights and the act of finding your voice and speaking up, but also dealing with deeper issues of grief, loss, inner and external pain, and trauma. New Woman is most certainly a record to get excited about, and Lùisa has done more than enough to establish herself as a 2021 artist to watch. – Mitch Mosk, Editor-in-Chief
After the absolute write off that was 2020, it's safe to say we could all do with a little warmth and positivity right? That's where M. Byrd comes in. With close to a million streams on his debut single alone, the 25-year-old is a force to be reckoned with. "Mountains" will give you goosebumps, leaving you feeling euphoric and comforted. The song encompasses gratitude and finding positives amongst the storm of life. The soft, clean acoustic strums reverberate your heart to a healing frequency, while the drums carry you effortlessly in their steadiness and his voice will just have you basking in golden sunshine. The falling waves of shoegaze guitar riffs just reinforce the natural beauty of the track: It's completely organic and heaven sent.
The track is wildly freeing, uplifting and does indeed remind you to find the beauty in the things you didn't before. The video that goes with this is shot over a sunset on the Atlantic beaches of Normandy, France – and yes, it is breathtaking. The song is so polished and fresh, it's incredibly exciting to think about his future releases knowing how wondrous "Mountains" is. It's time to detach from the world and let M. Byrd carry you off into a dreamland of sound. – Joe Beer
2021 may not be off to the best start, and glam rocker Micky James has a tune that perfectly embodies what we are all feeling. Detailing the distrust for our government and the immediate need for change, "Kings" is a gritty, in your face track that hits hard. James is making his voice heard showing he won't back down. In this New Year, most of us feel that need to speak out against the corrupt injustices we are facing. Get pumped up with this 70s-esque rebellious rock anthem. – Chloe Robinson
When lockdown happened in March and the live music industry ground to a halt, Nerina Pallot decided to schedule a weekly livestream from her living room. She encouraged her fans of the last twenty years to dress up as if they were coming to real life show. Pallot dug through her back catalogue and played everything from her most recent album Stay Lucky to her debut album Dear Frustrated Superstar; she even played old unreleased songs that are firm fan favourites. This weekly ritual allowed us all to escape the stress of a pandemic and also made us feel connected in a world where we all feel incredibly isolated.
During these livestreams, Pallot announced that she had been working on new music up until we were all told to stay inside. When asked if it was ready to be released, she said she didn't feel comfortable releasing an album during a pandemic which made no mention to the pandemic or all the emotions and chaos swirling around it, so she was going to continue writing and see where it led her. Pallot, however did, release her first single from the as yet untitled album 'Oh Berlin'. Pallot says of the song, "There is nothing like a bitterly cold, rainy day in Berlin to make you ponder the meaning of your life, especially if this existential moment is taking place on stage in the middle of a gig in the German capital, wishing you had written more bangers and had a show with dancers and roller skates and at least three costume changes. And why did the Gods of Song forget you when bops were being handed out and gave you melancholy instead? Still, what's that Oscar Wilde saying – "Be yourself, everybody else is already taken"? It can take us a while to figure that out for ourselves, and some of us don't need to go to Berlin to do it, but I did and 'Oh Berlin' is the result."
Pallot has been working as singer-songwriter for the last two decades and has never shied away from difficult topics or embarking on challenging projects. In 2014 Pallot decided to release an EP a month for a year. These songs culminated in the masterpiece The Sound and the Fury, which is the perfect musical representation of the personal becoming the political. I cannot think of another artist who is not only capable of making sense of the last 12 months but who can do so in a way that doesn't isolate the listener and who will make you feel like your own story is intimately wound up in the music. – Emily Algar
If you want to be stunned into silence and then shaken awake, New York City's Nicotine Dolls have you covered. A raw rush of anxious energies and urgent indie rock color this band's music – and while they're quite new, we can't help but feel like we've known them for a lifetime. Their song "The Madness" is a frenetic fever dream ready to jilt us out of our collective funk – an intensely magnetizing musical rendering of the emotional impact of anxiety, PTSD, and panic attacks on an individual. Meanwhile, the single "Burning a Good Thing" is a tight, dramatic alt-rock anthem ready to be hollered at the top of our lungs. Relentless, fierce, and utterly explosive, Nicotine Dolls are a New York act you simply need to know.
Frontman Sam Cieri's lyricism is second-to-none in terms of conjuring up vivid imagery and palpable, raw emotion, and his melodies are eerily catchy: It's odd to have multiple songs by the same band stuck in your head at once. I was blown away by the charged energy coursing through this March's release, "Should Have Danced." Nicotine Dolls' fourth single, "Should Have Danced" is an impassioned fever dream full of hope, longing, and electric energy that asserts them as one of the best up-and-coming acts in New York City; it's compelling from start to finish, as bittersweet as it is unapologetic in its upheaval. The band's stripped-down COVID-19 release, "After the End," further fills out their repertoire by capturing Cieri at his most tender.
Nicotine Dolls further solidified their sound and sonic identity in 2020, and now with an EP and their debut album on the way, I can only hope that 2021 is their year; their breakthrough is long overdue. – Mitch Mosk, Editor-in-Chief
Olive Louise's "Undefined" is the ideal track to listen to this New Year. Choosing not to let the events of 2020 define us, the decision to go forward feeling hopeful and optimistic is a powerful thing. Olive Louise has dealt with her fair share of trauma. Losing both her parents at such a young age was not easy, but she has come out of it that much stronger. With all the awful things transpiring in the world today, we as a society are learning to find that same fight and resilience. This gentle yet fierce indie-pop offering is definitely worth a listen. With the song's wistful soundscapes and stunning vocals, it leaves listeners with a feeling of spirited inspiration. – Chloe Robinson
London-based singer/songwriter Olivia Dean has been my calming movement to the turmoil of this past year. Her vocals drip with honey, dance with sunlight, and reminisce of the soul singers in the 60's. With only two released EP's and a handful of published singles, this young songbird is rising to the top with the energy of a whistling teapot. EP What Am I Gonna Do On Sundays? arrived nearly at the close of 2020 – on December 4th. It felt like a dear friend left a modest collection of melancholy yet hopeful compositions on my coffee table; the collection was open, grinning, but patient for the appropriate time to being singing. The title track greets us as slow as a sunrise, and grieves the ending of a radiant relationship. This relationship relished the small quiet moments, swift glances, and every day, but Dean delicately explains how that makes the pain deeper. "Echo," a pop-leaning track, features big brass sounds and a full buffet of Dean's vocal abilities. The EP allures listeners with Dean's trademark style of honest words, stirring timbres, and melodies guided by piano strokes and brass bellows. Olivia Dean has some things to say, and I'm eager to listen in 2021 and beyond. – Baylee Less
A breath of fresh air, just what we needed for the new year. Party At the Pharmacy are a Norwegian duo that started to grow more and more successful in 2020, thanks to tracks like "Times Like These" and "Losing You," included in their first EP Normal Things. We have no idea if the band plans to show us something new in 2021, but we all wholeheartedly hope so. The songs of Thomas Soltvedt and Samuel Pettersson are light, fun, brilliant. You can't not fall in love with their style, distinctive vocals and strong indie rock sound. Lots of potential we're looking forward to. – Dimitra Gurduiala
Planning For Burial is a project that I've known about for awhile but have only recently started digging into and it has been a nice, gradual appreciation. The project, which is helmed by one individual, Thom Wasluck, is a blend of ambient music with shoegaze and various metal influences. The project's last album was released in 2017, but on December 25th, Wasluck released the gorgeous, ambient track "When Summer Turns to Fall." Though the track was originally written in 2019 it is hopefully, in whatever form, a sign of more to come. – Nick Matt
The venom drips off Mia Berrin's snarl as Riot Grrl guitars scream behind her, matching the ferocity of her lyrics. Pom Pom Squad may sound sweet, but that ends with the name. Their latest EP, 2019's Ow, is all blood, tears, and angst—the diary-like nature of the lyrics adds a rawness that suits the sound. Even the tender moments, like "Cherry Blossom," threaten to spill over at any moment. It's a record you can scream or cry along with, depending on the day. Pom Pom Squad ended 2020 with a riotous Christmas song, and we can only hope there's more to come in 2021. – Oliver Crook, Junior Editor
RAE is the obscenely exciting four-piece from Leeds who released their debut single, Never Meant to Start a Witchhunt, during the summer of 2020. Kicking off a music career during a global pandemic cannot be an easy task, but with some outrageously good stadium-ready guitar riffs that even riff connoisseurs like Queens of The Stone Age would be proud of, RAE have made it look pretty easy. The band have roaring energy that is sure to send quakes through the industry, and that's why they've earned a very worthy place on the 'Artists to Watch' list. – Bethan Harper
A hidden gem within the Los Angeles DIY scene, Kelsey Reckling has been making her away around abandoned warehouses and bars for the past few years with her effortlessly cool, lo-fi punk earworms. Putting on visceral live shows at The Factory and beyond with friends and newcomers like NIIS, she solidified herself as an artist to watch. With an impressive self-titled debut under her belt, she is currently in the studio working on her second record. Last year, she left us with a wicked taste of what's to come in the form of singles "24 Hours" and "Spiders" (they absolutely rip). Come the return of live music, Reckling is an act you won't want to miss. – Sophie Prettyman-Beauchamp
Remi Wolf is one of the funkiest popstars to come out of the last twelve months, and her success is sure to soar to even greater heights throughout 2021. Wolf's music is often described as funk, pop, disco, and soul, but in reality, Remi occupies a genre of her very own. While it may be impossible to categorize the Californian's musical genre, one thing is for sure, Wolf's music is unfalteringly uplifting and party-perfect. Featuring unconventional and amusing sonic features, and refreshingly frank lyrics, Remi Wolf is a great tonic for a bad mood. – Bethan Harper
I first fell for Rose Gray around two years ago, when she released the singles "good life" and "Blue" and left me breathless with her soulful vocals and incisive, vulnerable lyrics. Cut to the end of summer 2020, and Gray returned, reborn, to the music world. "Same Cloud" retains the same honesty and vocal prowess that Gray's earlier singles have, but a complete sound rebrand almost makes it seem like today's Rose Gray is completely different to the one I interviewed in early 2019. She's more confident, comfortable, and she's not afraid of enjoying life while still examining its light and darkness. The new Rose Gray has so much groove and swagger. She makes music to be danced to, and her spectacular other single "Save Your Tears" only solidifies her position as one of the UK's most exciting rising acts. With the promise of a mixtape in 2021, all that's left is to hope that we get the chance to dance to Gray's songs together, and experience them the way they were meant to be experienced, sooner rather than later. – Nicole Almeida, Managing Editor
Born in Miami and now based in Texas, ROZET's first two singles immediately establish her as an exciting artist to watch – one with a voice, a vision, and the talent to mold those two together at will. After debuting in March 2020 with the dreamily ethereal "Phantom City," ROZET (aka Katrina Rose Tandy) put a stunning best foot forward October's sophomore single "RIGAMAROLE" and its accompanying music video.
A dramatic outpouring of frustration and stunning, razor-sharp electro-R&B, "RIGAMAROLE" is a passionate soundtrack to the past year's vicious cycle of inequity, injustice, and inaction. It's a song so many of us need to hear, if only to help strengthen our own resolve, reignite our spirits, and keep us in the fight. If you're feeling exasperated and disillusioned by the system, ROZET's music is a lasting reminder that you're not alone. "RIGAMAROLE" features a finessed mix of singing and spoken word over a relatively open aural plain. Speckled with claps, chants, and beats, funky little guitar licks, layered harmonies, and tempered synths, the song makes for a compelling anthem for all the weary and worn-down: For all those who have been taking action and speaking out in recent months, in an effort to form "a more perfect union." ROZET's striking self-directed music video offers a dystopian filmic experience, making for an entrancing watch that elevates both the artist and her memorable work.
As catchy as it is deeply intentional, "RIGAMAROLE" truly captures so much of 2020's pain and verve. Inspired by the "hurt that Black people have faced over the last 4 years under Donald Trump and beyond," ROZET's art is an important part of our ongoing larger conversations around prejudice, injustice, and racial equity. While she is easily one of the year's best debuts, the best seems yet to come: ROZET's debut EP Torso Tales – described as "a seven track audio-visual project interwoven with stories and captivating visuals" – is set for release later this year. – Mitch Mosk, Editor-in-Chief
Ruth Garbus is an experimental folk artist with two exquisite studio albums to her name, 2015's Rendezvous with Rama and 2019's Kleinmester. Anchored by her incandescent mezzo-soprano voice, Garbus' music is texturized through several sonic layers of detailed production, original chord changes that corollate to specific human experience and defy convention, and an indefatigable longing to go where no one else has gone. Additionally, she employs shifting key centers, a somehow pleasant harmonic discordance in the foreground of songs, and wonderful basic arrangements that are augmented by an appropriate level of ambiance. Garbus' songwriting and production are so reliant on risk-taking yet they always hits the mark. A fitting example is "Strash", the lead track off Kleinmeister, a modern day "Wind on the Water" that was inspired by Elizabeth Royte's Garbage Land, a book detailing the environmental havoc wreaked on our planet by our own waste. Besides showcasing the aforementioned characteristics expertly, the song is both cavernous and towering, a semi-operatic dirge for the planet that will take you somewhere you've never been to for five minutes. Ruth Garbus is one of a kind, and my number one artist to watch for this coming year. – Jordan Catagnus
A truly multifaceted and innovative musician, Sasami Ashworth is much more than Cherry Glazerr's former keyboardist. A graduate of Eastman School of Music, music teacher, composer, and talented French horn player, she made her indie rock solo debut in 2019 with a masterfully intimate self-titled LP. Ever the versatile artist, she has been teasing her next LP (a metal album) via studio clips on her Instagram story over the course of quarantine. Concurrently, she is in the process of producing albums for her quarantine pod—none other than Kyle Thomas (King Tuff, WITCH) and Meg Duffy (Hand Habits).
In 2020, Ashworth treated us to droning, distortion-laden single "Mess" and a somber cover of System of a Down's "Toxicity." She also put on a hilariously bizarre and heartfelt live stream concert-variety hour hybrid, with guests ranging from theorist and DJ Mandy Harris Williams, comedian and actress Patti Harrison, and musical peers such as Vagabon's Laetitia Tamko. In contrast to her introspective recordings, Ashworth's live shows pre-pandemic were similarly captivating; she quips like a seasoned comic and rocks with a vengeance. Sasami's artistry transcends genres, and she'll undoubtedly melt faces like never before in the new year. – Sophie Prettyman-Beauchamp
A member of Atwood artist to watch "musical collective" Age.Sex.Location, Shungudzo has quickly become a thrilling and singular artist-to-watch in her own right. A blend of meaning-driven poetry and progressive activism set to an invigorating soundtrack, her solo artistry is incredibly compelling – and this year promises to be a particularly meaningful one as she plans to release her debut album, I'm not a mother, but I have children. A Zimbabwe born, Los Angeles based artist, producer, songwriter, and activist, Shungudzo stormed into the tail end of 2020 with her three-track I Motsi, led by the uplifting new anthem "It's a good day (to fight the system)."
A beautiful call to action built on love, justice, and a steadfast belief in humanity, "It's a good day (to fight the system)" inspires listeners to act out of love, rather than anger. It fill your world with light; your day will be a little brighter thanks to her beautiful song. And yet, it's only one side to the Shungudzo's artistry: The pulsing, nuanced outpouring "Fatherless child" shows off some of her darker depths, and the 80 second-long "Silence, hate, beat, kill (outro)" transforms a poem into a provocative musical upheaval. Between its multifaceted styles and sounds, and its stirring intent-driven lyricism, I'm not a mother, but I have children promises to be a standout LP in 2021. – Mitch Mosk, Editor-in-Chief
Despite having been in the music scene for a few years, 2020 marked Silvana Estrada's entrance into a larger music scene – an almost fresh start that will surely lead the artist to new heights and opportunities to show off her immense talent. Her signing with Glassnote Records with historic for multiple reasons, but what is to come has only been teased thus far. However, that's all that was needed to confirm that whatever comes next will not only enrapture those listening but it will create an incomparable beauty unlike any the music scene has been granted. 2021 might be Estrada's greatest yet. – Adrian Vargas, Junior Editor
Los Angeles group SLUGS brings us a shower of alt-rock heaven in their latest single "Super Sane." The song is a witty, painful glimpse into the bittersweet emotional combustion of both mourning a person and celebrating birth. The lyrics perfectly narrate the feelings of being both low and high; finding yourself in a state of numbness and observancy. The irony of feeling indeed super sane when in fact it's the furthest from the truth, is what makes the song so phenomenally relatable and charming. Taking inspiration from the likes of Linda Perhacs and Thee Oh Sees, SLUGS know how to deliver an oh so captivating array of tunes.
Dreamy, crystal clear, delicate vocals caress your ears in a silk bath. The squeaks along the fretboards as the fuzzy electric guitar chords slide up and down is glowing in warmth and intimacy. The minimalistic vibe to the song leaves it so complex in its emotion considering the meaning behind it. It's safe to say that alt-rock SLUGS are one to keep an eye on for this year. Their wonderfully colorful style, wit and creativity conjures a recipe that will blow your socks off and leave you wanting a lot more. The moreish four-piece band has more in store for 2021 and it's very exciting. Don't miss out on the up and coming alt-rock royalty. – Joe Beer
I have no qualms or reservations about calling Soda Blonde the best band in Ireland right now. Lead singer and songwriter Faye O'Rourke is making true magic alongside her musical family of Dylan Lynch, Donagh Seaver O'Leary, and Adam O'Regan. An Atwood Magazine artist-to-watch, Soda Blonde formed following the dissolution of the critically acclaimed Little Green Cars, and finds four of the five former members soldiering on. Their stunning debut EP Terrible Hands is one of late 2019's standouts (I describe it as a "deep breath of fresh air"), and their 2020 releases have been utterly breathtaking. Conceptualized, written, recorded, produced, and mixed in COVID-19 imposed isolation, the band's second EP isolation • content arrived mid-May as a breathtakingly beautiful, timeless soundtrack to separation and disconnect, love and longing, heartache and hope. Its catchy track "Motion" is one of Atwood's songs of the year, and as a tight-knit whole it is raw and uninhibited, a product of its time that so seamlessly captures this moment in history: Namely, life in lockdown.
Later on in September, Soda Blonde released the intimate and aching indulgence "Love Me World," a musical seduction full of confessional lyrics and sweeping grooves that both dazzle the ears and caress the heart. A cinematic success, it ended up being one of my most-streamed songs of the year – perhaps because of just how easy it is to play on repeat, letting the music swirl around you and over you. If they hadn't already, Soda Blonde have come into their own with a flare for the intimate, the compelling, and the impassioned: Their intimate songs capture moments of reflection and instability, turmoil and self-discovery with effortless nuance and respect for subtlety. With their debut album slated for 2021, Soda Blonde have nowhere to go but up. – Mitch Mosk, Editor-in-Chief – Mitch Mosk, Editor-in-Chief
At 17, Tate McRae is simultaneously relatable and unmatchable. In her songs, she worries about being misunderstood or not having genuine connections with friends. She also creates narratives, from falling for the wrong person in her track "stupid" to moving on in her most recent song "r u ok." Her music speaks to the universally nonlinear journey of navigating all types of relationships.
McRae stands out because of her innate artistic instinct; she managed to create a perfectly moody music video by taping a phone to a car. A clip of her dancing in her basement reveals the musicality and movement quality that first catapulted her to fame in dance circles, before she started writing songs on her Youtube channel. McRae has always been a star – and we're all just starting to catch up.
McRae released her first EP "all the things i never said" with RCA Records last January. Less than a full year later, she signed a worldwide publishing deal with Sony/ATV Music Publishing. Her work has also been recognized by Youtube, MTV, Vevo, Forbes and Rolling Stones. Just this week, her hit song "you broke me first" reached the top 40 of the Billboard Hot 100, bringing her to the top spot on Billboard's Emerging Artists Chart. 2020 was big for McRae, but with an upcoming EP and a European tour planned for late 2021, she is already gearing up for another major year. – Ilena Peng
Teenage singer-songwriter Tayo Oyekan has come a long way from busking it up in his hometown. Oyekan, better known as Tayo Sound, has made quite the splash in 2020, dropping track after track while amassing millions of streams on Spotify. His EP "Gone" is an anthem for any Gen Z longing for a Rex Orange County-type to walk them through a breakup. "Demos: Vol 1", which was just released last month, shows the smooth and sophisticated promise of a coming-of-age artist coming into his own, employing his Nigerian-Scottish roots to position himself as a fresh, unique sound for 2021. – Jason Brillon
The Go Rounds are a strange phenomenon. If you've heard their brilliant albums or seen one of their mind-bending live shows, chances are you are either from Michigan (their local scene) or Mexico City, where they have built an unexpected cult following. Their music sounds like nothing else out there. With first class musicianship and tireless creativity they push the boundaries of indie, reaching a place in which psych-pop, americana and twang-rock come together in one beautiful controlled explosion.
There's always a moment during their concerts when a specific melody, drop or riff will sucker punch me in the most pleasant way possible and leave me wondering: "How are they not huge?". I know this is a sentiment shared by many in their audience, so with a new album due sometime in 2021, we can't help but think that maybe this will be one that breaks them through. It might or might not happen, but there is one certainty: Listen to it attentively and you'll find yourself in a wild sonic ride that manages to be experimental, fun, and profound at the same time. – Diego Morales
The trio of sisters Emily, Jessica, and Camilla Staveley-Taylor, The Staves have long been a staple of Atwood Magazine's diet. Their stirring harmonies and wondrous arrangements have made their art an indie folk staple since 2012's debut album Dead & Born & Grown, and with their third studio album Good Woman slated for an early 2021 release, this year promises to be an exciting one for the band. Much has changed for The Staves since 2015's sophomore LP If I Was; recent singles "Trying" and "Satisfied" retain their signature sound, while showcasing the extent of their musical and lyrical growth over the past five years.
However, it's the album's anthemic lead single and title track "Good Woman" – an impassioned, soul-stirring homecoming, mantra, and declaration – that puts The Staves' full weight on display. A wash of stunning harmony falls gently on the ears as the band weave together a dazzling, intimate outpouring of mores and personal values, taking ownership of their womanhood while paying tribute to such qualities as sisterhood and motherhood.
The Staves have always known how to enchant, but never before has their tapestry of sound felt this powerful, emotional, and purely evocative. Good Woman, out in February, promises to be a breathtaking, sweeping record of upheaval, reflection, self-discovery. – Mitch Mosk, Editor-in-Chief
If you're looking for goosebumps from head to toe and a song to belt your heart out to: this is the place to be. Indie rock boys, The Trusted with their latest song "Criminals" described by the band as "the most emotional song we've ever written," is one you have to hear. Think The Killers meets "Bittersweet Symphony" by The Temper Trap. Sounds pretty cool doesn't it? The song is the definition of powerhouse emotions; it's euphoric, moving, uplifting, heartbreaking and freeing. There is so much emotion packed into the three minutes and 23 seconds, it's hard to not play it on repeat.
The production is rich with epic strings, harmonious, golden, indie vocals and a build that has you feeling high as a kite by the end. There is an underlying heartbreaking meaning to the song which creates so much power in the instrumentations and lyrics. The vocals are effortless and highly addictive. "Criminals" is sad and raw giving a clear, vulnerable view into a broken heart, its beautifully-tragic and divinely composed. After listening to the song, you will be following their every move. The indie kings are stepping it up and will be ploughing up the indie ladder sooner than you think. Buckle up, this is one to add to your playlists. – Joe Beer
Timothy Nelson sounds like a classic rock singer/songwriter your parents would have seen opening for The Eagles or Jackson Browne back in 1977, but in reality he's a hard-working singer/songwriter from Perth, Western Australia. After releasing an album as Timothy Nelson & The Infidels back in 2014, Nelson went fully solo in the mid-'10 and released a beautiful rock record in 2016 entitled Words Like Young (perfect for fans of late-'60s The Beatles, Tom Petty, Oasis). This is an unsung debut I discovered four years too late and right on time, thanks to a chance encounter with Nelson's newer material. 2020's summer single "Biding Time" blew me away: "It fits perfectly in-between the folds of Fleetwood Mac, The Eagles, and Jackson Browne, enchanting with moody, muted Rhodes piano chords, poignant, stirring guitar lines, and heartfelt vocals that ring out into an unknown, but familiar darkness," I wrote soon for my Editor's Picks column. "Tender, driving, honest, and unassuming, the artist draws us in deep, beckoning us forward with sweet lyrics and heart-on-sleeve emotions. From its soft entrance, to the colorful burst of energy in the mid-section chorus that glows like a comet streaking through the night sky, "Biding Time" is utterly enthralling. Nelson transforms intimate brooding into a universally relatable form of anxiety and personal drive; and while he surges forward lyrically, his melodies and harmonies remain captivating at every turn."
Nelson's following release "Summer They Say" is a sun-soaked daydream, radiating with a kiss of psychedelia and seductive classic pop melodies. It's innocently intoxicating in the most carefree way. His final release of 2020, "The Working Weekend," is a bittersweet heart-on-sleeve ballad with earnest piano and guitar accompaniment that showcases Nelson's dazzling imagery and knack of evocative storytelling: Closing your eyes, you can almost watch his song play out in your mind's eye. With a second album on the way, 2021 is sure to be a good year for this  extraordinarily talented singer/songwriter. Timothy Nelson is of another time, yet his music has been so perfect for the here and now. – Mitch Mosk, Editor-in-Chief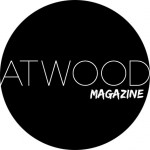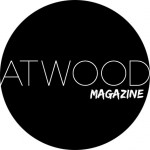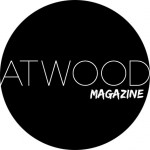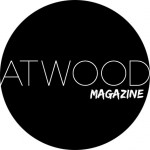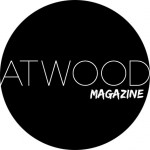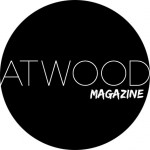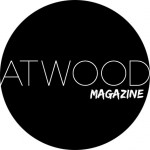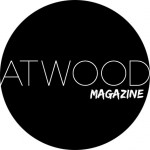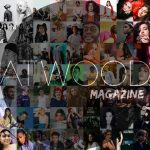 2021