RIYL: Marian Hill, Kiiara, Alina Baraz, Sabrina Claudio, AlunaGeorge
Los Angeles-based chanteuse ALIA has long been an artist-to-watch at Atwood Magazine, with her left-of-center creative approach sculpting her into a champion of the new era of pop music. Her latest single, "Brain," is a fearless follow-up to her 2016 debut single "Penthouse" (currently unavailable) and her latest release, "Gin & Honey."
Watch: "Brain" – ALIA
---
Produced by Cody Tarpley, "Brain" signifies a step into the more electronic R&B realm for Alia Christian, with dark vocal glitches reminiscent of Marian Hill's "Down" and Kiiara's "Gold." The repetition of the title in the chorus over an exhilaratingly bubbly melody bewitches the ear; it's a tune you just can't seem to — or, want to — get out of your head.
What is most compelling, however, is the way ALIA pens a story that is rarely told in today's hookup culture. Challenging societal norms, she sings:
Baby, you can leave your clothes on
I'm just tryna strip your mind
Boy, I wanna get your brain off
Tryna get underneath those eyes
Though sensual and playful, the lyrics suggest more of a cerebral strip-down, as ALIA tries to undress the layers of the mind rather than the body.  Innocently guilty, she places great importance on intellectual appeal, though she asks questions that flirt with physical possibility.
Tell me everything you know
What you've done, what you want to
Tell me how to take you home
'Cause that's something we could do
She teases with metaphor. Cautious yet curious, she finds a satisfaction in penetrating the fortress of the psyche and immersing herself in the innermost thought processes of a potential love interest.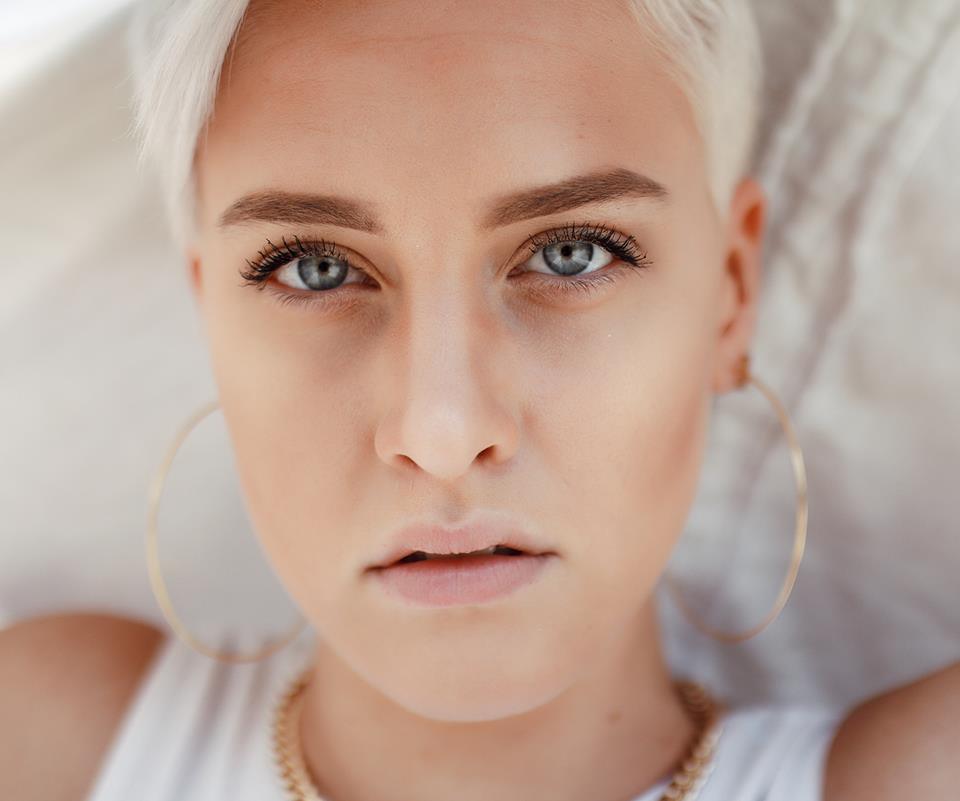 The recently-released accompanying music video, produced and directed by USC Film students Hampus Wahlin and Ilana Morgan Spiegel, provides an alluring visual that accents ALIA's own feminine energy. Interspersed between shots of a gracefully tumbling lyrical dancer, ALIA's piercing eyes remain locked in contact with the lens of the camera. In this way, she shares a psychological intimacy with the viewer that subtly underscores the composition in a palpable manner.
Releasing a very slow, but consistently impressive set of songs over the past two years, ALIA could very well be pop music's most promising new talent. Stay tuned and see what else she has in store.
— — — —
photo © Ilana Morgan Spiegel 
:: Stream ALIA ::
---