Kevin Abstract is back with his fourth studio album 'Blanket,' and the single "What Should I Do?" is one of many reasons fans are excited for its release.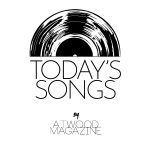 Stream: "What Should I Do?" – Kevin Abstract
---
Kevin Abstract is well known for being one of the founding members of the hip-hop collective BROCKHAMPTON.
Taking on roles like vocalist and producer for the group, he has been able to hone his craft while being a member of the group. Releasing solo projects since 2014, he has shown that he can do well in both solo or group settings.
His track "What Should I Do?" off new album Blanket highlights his ability to be honest yet playful in a perfect mix. The track opens with some light percussion and acoustic guitar, natural-sounding instruments that juxtapose his autotuned vocals. His lyrics, "don't touch me, it turns me on//frizzy hair, naked hit the bong" add a layer of imagery as they paint a vivid picture of an intimate moment between two people. Both are naked with frizzy hair as they forget about life outside of the moment that they're in.
Let's tell ghost stories to friends through fences
You can't touch me in my dreams
can't call me your fantasy
Don't touch me
It turns me on
Frizzy hair
Naked, hit the bong
The song then continues to the bridge where he details sharing moments of spontaneity by laying in tall grass, suggesting they shouldn't be there with the line "I hope we don't get caught". Willing to do risky things for this person shows how head over heels Abstract is for this person.
Although it is clear that Abstract has feelings for this person, it's evident that there are some faults as he asks "what should I do to get my mind off of you?" This person is taking up space in his mind and he needs to find a way to get them out of there. The happy memories they shared are overshadowing the reality that he needs to find a way to move on.
Life is a journey filled with twists and turns. Falling in love comes out of nowhere and the ending can unfortunately, do the same. One of the most intriguing aspects of our existence is the constant search for purpose and meaning. Abstract was able to find both in this person and now he struggles to find it elsewhere. Kevin Abstract, a multifaceted artist known for his music and creative ventures, offers a unique perspective on the age-old question: What should I do?
— —
Stream: "What Should I Do?" – Kevin Abstract
— — — —
 © Lucas Creighton
:: Today's Song(s) ::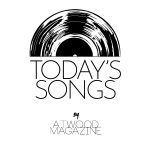 ---
:: Stream Kevin Abstract ::