Softly smoldering and breathtakingly vulnerable, "Wannabe" aches from the inside out as Ottawa band Pony Girl bare their souls in a beautifully cathartic confessional – one of several standouts off their newly released sophomore album, 'Laff It Off.'
Stream: "Wannabe" – Pony Girl
---
As you watch me in silence, I can't help but laugh a little. Who are you, when we're all watching? I'm a wannabe…
As I listen to the focus track off Pony Girl's brand new sophomore album on repeat, I can't help but ask myself a familiar, age-old question: How can something so beautiful be filled with so much pain?
Softly smoldering and breathtakingly vulnerable, "Wannabe" aches from the inside out as the Ottawa band bare their souls in song, exposing innermost fears, doubts, and insecurities through warm, breathtaking balladry and vivid, poignant imagery. One of several stars off the newly released Laff It Off, "Wannabe" is an invitation to dwell in the depths of our own darkness. It's a cathartic confessional – an inner reckoning with the demons that haunt us; a bit of exposure therapy to shake off the weights that all too often pull us down.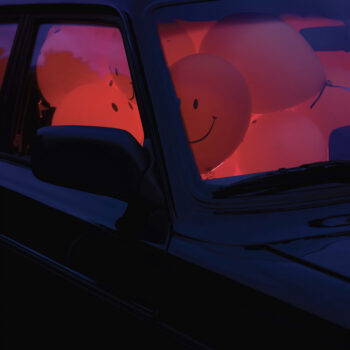 Look up look up
There is a side to every fool
My intuition
Is that we all could learn
a thing or two
Under light
Paint me white
I'm a wannabe
Put on a fresh new smile
In your eyes, the moon
That I swear by
In the night
My love
Atwood Magazine is proud to be premiering the music video for "Wannabe," directed by K Collective and featuring Pony Girl's very own Pascal Huot as the clown he claims to be in song. The gently gutting eighth track off Pony Girl's Laff It Off (out now via Paper Bag Records), "Wannabe" sees the band of Huot and Yolande Laroche crafting a cozy and comforting soundscape filled with shiver-inducing depth and rich, subtle, and seductive harmonies – all while Huot spills the contents of his very heavy heart and soul. "Look up, look up, there is a side to every fool," he sings at the start, setting the stage for a world of brutal, cleansing reflection.
The intent is not to bring us or himself down, per se, but rather, to acknowledge and recognize the ways in which we tend to bring ourselves down; to shine a light on the damage we inflict upon ourselves through thoughts and words unspoken. There's also a recognition that we're all putting on fronts and faces; it's for each of us a solo act, but everybody's in on it because everybody's doing it. "My intuition is that we all could learn a thing or two," Huot continues. "Under light, paint me white; I'm a wannabe…"
Shakespeare told us that all the world's a stage, and we are merely players. Maybe we really are all in costume on and off the stage; if life's one big performance, who, then are we? What are we doing here, and is anything we say or do authentic? Is anything real?
These pervasive thoughts, turbulent and churning, run wild at the core of a deceptively smooth and tender song. "Wannabe" hits its peak in a fragile, delicate, and achingly intimate chorus rife with raw emotion:
I am here for your pleasure
Dressed to the nines as usual
As you watch me in silence
I can't help but laugh a little
Who are you, when we're all watching?
I'm a wannabe
For Pony Girl, this song truly is a moment of cathartic release.
"'Wannabe' captures a performer's worst nightmare: Classic stage fright," the band tells Atwood Magazine. "Pascal had a surreal experience playing a theatre that made him feel like a clown, and wanted to exorcise it. Whether you're a musician or simply pretending to be happy when you're not, we're all clowning in some form. On with the show."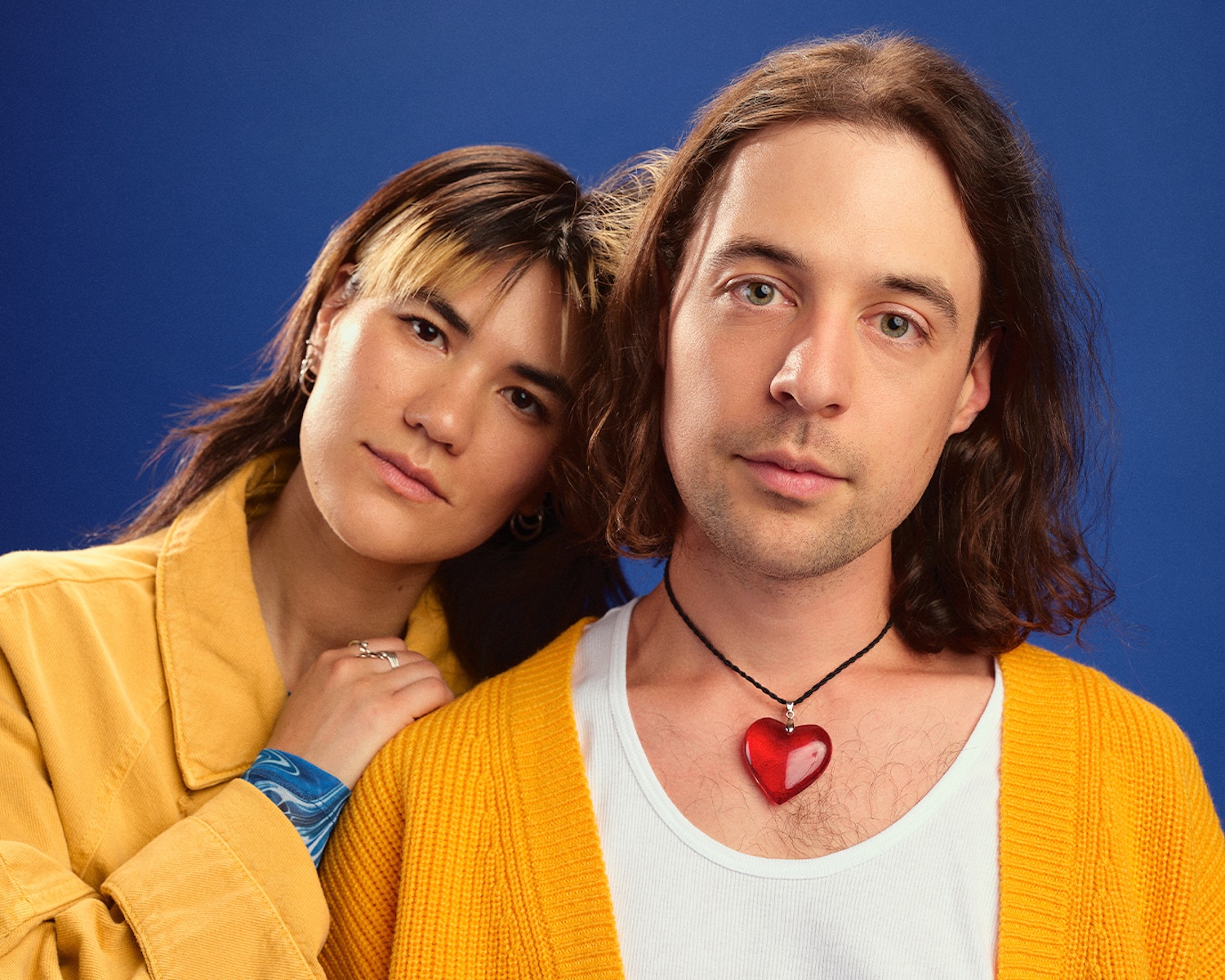 Step up, step up
Come close and see how far I feel
High definition
As if it wasn't clear
Enough for you
The fear of height
Pearly white
I'm a wannabe
On the stage, I felt small
I'm the little man with the big enough heart
Laughing
Business of clowns
Crying
Why won't you laugh with me?
For all its brutal inner questioning, "Wannabe" is an incredibly soothing seduction – a jazzy, dreamy enchantment ready to light a fire within all who listen (or watch). Stream Pony Girl's breathtaking new song and music video exclusively on Atwood Magazine, and find their sophomore album wherever you get your music.
A powerful display of artistry and unfiltered humanity, Laff It Off is as irresistible as it is visceral – an intoxicating display of Pony Girl's moving musical talents.
I am here for your pleasure
Dressed to the nines as usual
As you watch me in silence
— —
Stream: "Wannabe" – Pony Girl
— — — —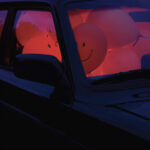 © François Mittins
:: Stream Pony Girl ::
---