There's nothing quite like the release of tension in a heavy, driving beat. Music has the capacity to be both physical and emotional fuel, and it is when those two distinct elements collide that we experience the full potential of aural stimuli. Tree Machines' latest single "Weights and Stones" is overwhelmingly intense and powerfully evocative: The coming-of-age moment for an on-the-rise indie band hits the sweet spot hard, inviting listeners to dive into the deep end of life as Tree Machines explore the intersection of grit, darkness, and turmoil.
He's walking out. It's all right.
Holding on till midnight.
He's waiting for a quick ride.
He stumbles out in a cold night.
His whole body shakes and moans.
Held down by weights and stones.
Wade through the snow and make it on home.
This beat's got you feeling all right.
Listen: "Weights and Stones" – Tree Machines
---
Atwood Magazine is proud to be premiering "Weights and Stones," the second single off Tree Machines' upcoming debut album Up For Air (expected 2017 via the band's own Man in the Machine). Consisting of Douglas Wooldridge and Patrick Aubry, Tree Machines was founded in 2015 in Lawrence, Kansas. After experiencing a musical disconnect in their former band, Sobriquet, the duo set off on their own and quickly took their talents westward, resettling in Los Angeles and doubling down on music. 2015's Tree Machines EP blended dark alternative and indie rock influences with lyrics that indicated an innate desire of the band to dig deeper into themselves. Two years later, it would seem they've struck gold.
"I think 'Weights and Stones' is [our] official 'hello,'" remarks Tree Machines' Patrick Aubry of their newest single. "It's us finally taking off the jacket and getting comfortable." Patience and persistence are about to pay off for Tree Machines: "Weights and Stones" captures that highly sought-after, captivating energy – the it factor, if you will. Synthesized arpeggios cascade upwards in the intro, setting a slightly ominous tone while injecting energy in anticipation of what is to come.
And it all began with that heavy, driving force: "When I started writing this song, all I had was a very minimal beat and a vocal consisting of slurs and mumbles," says vocalist/lyricist Doug Wooldridge. "It's all I needed though. I clung to the idea of the beat as the only driving force for the characters in the lyrics. They don't know why they're going through the motions, they're just compelled to keep pushing forward. So even though they both carry the weight of vices and shit relationships, somehow they're able to carry on."
Weights. Stones. Pulling you down.
Weights. Stones. Holding you down.
Wooldridge howls the chorus, evoking the pain inherent in perseverance. The story is as much about two characters and their troubles, as it is about Tree Machines' own struggle and surge onward. Aubry explains, "'Weights and Stones' is the cathartic release of all of the old ideals from our previous band. In that band, before Tree Machines, Doug and I had always talked about an electronic component to our songs. We were listening to Radiohead's 'The King of Limbs,' Alt-J's debut, Glass Animals, Imagine Dragons. An electronic sound had permeated our type of music, and he and I were ready to embrace it. Unfortunately, we were the only ones. I had compiled 20 ideas, and they all fell flat. The old band was comfortable in what we had become so accustomed to playing. Needless to say, after forming Tree Machines, and as we were working on 'Weights and Stones,' we were enjoying taking it to an electronic, clubby type of sound. And then we heard Lewis Del Mar's song 'Loud(y),' and it really opened our eyes to just how well you can blend grit and digital."
She's walking out. It's all right
Holding on; it's midnight.
She's waiting for the right time.
She stumbles out in a cold night.
Her whole body shakes and moans.
Held down by weights and stones.
Wade through the snow and let it all go.
This beat's got you feeling all right.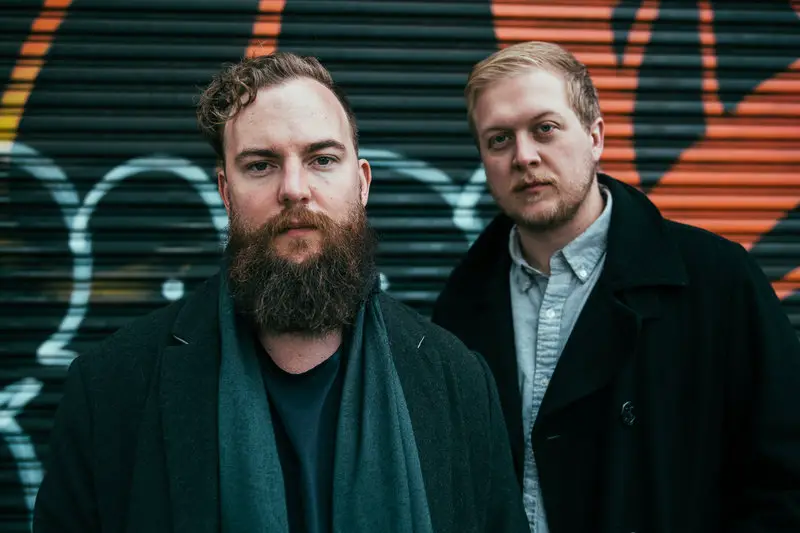 Working together with producer Mike Giffin, Tree Machines have finally found their comfort level, and they're ready to exploit the hell out of it. "'Weights and Stones' is an opposite bookend to some of our other songs," says Giffin. He goes on to note how different the song is their previous single, "Waiting On the Sun." "One of the things that I really love about this album is that the tracks all have a space that's unique to themselves, and I'm glad that we did a few unorthodox things with this song that we hadn't stretched into before. There were a couple of a few unsure thoughts about doing some of these weird little breaks and pauses, but they all stayed in the final version."
Weights. Stones. Wooldridge's words hang in the air as he unleashes them on the world, filling the soundspace with raw feeling that comes from a deep, dark void within. For all its electronics and mechanics, "Weights and Stones" is viciously human: Propelled forward by an invisible force, it tears at the very foundations of our resilient nature in a spirited embrace of unrelenting endurance.
Our world is constantly changing – we live second-to-second, rather than day-by-day. Tree Machines' "Weights and Stones" ignites our own individual drive, speaking to anyone and everyone who has climbed that mountain, crossed that river, and kept going – no matter what obstacles, weights and stones laid in their path.
— — — —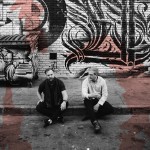 cover © Kasia Nawrocka