A celebration of luminaries and sounds come together Bon Iver on the poetic, piano-led, breezy, and anti-capitalist "AUATC."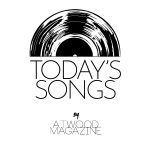 Stream: "AUATC" – Bon Iver
---
Beloved artists and elements of transitioning seasons join in Bon Iver's "AUATC," a beautiful anti-capitalist piece with layers of nostalgic instrumentals, nature-adjacent sounds, varied vocals, and pitch experimentation.
With an early draft circling the internet in 2018, "AUATC"'s tone swells today; the piano-led luminary-filled allegorical piece was officially released on August 5th featuring none other than Bruce Springsteen, Jenny Lewis, Jenn Wasner and Elsa Jensen. The beautiful tune was paired with a message from the band on toppling capitalism and greed, and numerous ways to contribute – including links to local, national, and international causes. It can be found in full below*.
"AUATC" alternately titled SEASON FIVE Episode 2 and acronym for Ate Up All Their Cake, follows up 'pilot' "PDLIF" (Please Don't Live in Fear, SEASON FIVE Episode 1). SEASON FIVE hints at their next project, these two releases have already exhibited the title's cinematic meaningfulness, breezing through different seasons, and creations, to lead you into a season of new intricate spaces. On "AUATC," Justin Vernon's pitched-up vocals carry a soft air as he accompanies confident blossoming strings, shaky morphagene sounds, distant drum hits, and an uplifting, gospel-y piano under gold sunlight as it blows through rustling leaves.
This fifth season pursues Bon Iver's previous albums thematically, which begins at resting woods and frostbites from For Emma, Forever Ago, to the re-emerging landscapes, blossoming and expansion of Bon Iver, into the harsh uncertainty, fracturing and reinvention under the summer heat of 22, A Million, then winding down into i,i, an autumn's soft, thoughtful, focused, unsteady drift and understanding. This 'Season Five' is now where Bon Iver finds themselves immersed, and expanding from within. This undiscovered season sounds shifts in nature and a culmination of elements of all seasons, displaying their next installation: a cinematic, orchestrated, communal one as opposed to their previous more isolated personal works, taking on a slight folk-ish tone.
The song's tone of strength and community is set in the artists' collaboration on the layered collectivist, anti-capitalist protest tune.
With indie-rock's icon and gem Jenny Lewis' always sweet, magnetic ease and wisdom, Vernon's airy vocals (certain, labile and light,) and Springsteen's truly classic, grounding voice. Each of their beautifully different motions are united in a strong blend of forces familiar and comforting in all entirely different ways.
As the artists sing in unison about the too familiar silent experiences of the individual, the unremitting burden of poverty is patronized while characters such as on the single artwork (an animated man in a suit, smiling with an exaggeratedly full belly) lie in abundance with an unwillingness to empathize, basking in their own false glory. The lyrics' are as poetic and cryptic as most of Bon Iver's work, but to me read as a narrative from a tired, critical character offering advice sprinkled with allegories and satire.
The song clocks in at 2:22 – 222, as the number of creation and one that has been referenced in Bon Iver's work before (abum 22, A Million and it's title track "22 (Over S∞∞N)." With the Marie Antoinette eat-their-cake trope title, and a chorus depicts a Biblical story in which Jesus attempts to reassure Mary's sister Martha only with words telling her not to worry, as she scrambles for goods to host them. The choruses end with "Help is surely on its way. Don't bask in the glory of mine. They can't come take that part away."
Each verse follows a structure;
Well, you're up all night
And your head's down low
If you can see your own kite,
shed a little light on it, oh Lord?
You know a burden ain't a bust
You are the only way to trust
It's only fair it burns up in that rust
[…]
They ate up all their cake
And they drank their own wine
They were always on the take,
will you shed a little light on it?
Well, you know the burden ain't a gust
The only path to love is touch
I'll always know that all that proper mounts too much
[…]
Well you're up all night
And your neighbors don't know
Man, your neighbors don't know,
so shed a little light on it
You know a burden ain't a bust
You know that truth's been known to crutch
Only them who's pauper lays him up.
The commentator speaks over the individual's struggles in a quietly burdensome life within this "every man for himself" culture; where one must just "work harder" to be worthy of life, of comfort. This simplicity is easier for the privileged to accept speaking only from a place of their guaranteed comfort; to look down on those without the same opportunities with the condescending "not working hard enough" finger pointed, rather than acknowledge suppressive and exploitative systems that support them with a safety net (ironically pointing fingers on complacency.) The commentator dips into that contrasted with lines of acknowledgement, like closing lyrics, "You know that truth's been known to crutch, only them who's pauper lays him up."
It always is refreshing when artists vocalize the real potential of life and art beyond privilege and capitalism, for a reality beyond its exploitative and deceptive insistence. Bon Iver is consistent in this fight for humanity that we can hopefully look back on from a better world soon.
— —
Stream: "AUATC" – Bon Iver
---
"Each and every person on earth deserves to live fully with dignity, equity, justice, and joy. Instead, our capitalistic societies have created a world that is most supportive of the wealthy and the elite, and the predatory corporations and policies that drive their disproportionate success.
The average person is cast aside and unheard; marginalized communities are further oppressed due to race, economic status, gender, sexual orientation, creed, criminal record, housing stability, education, ability, documentation status, and more. The pandemic further magnifies these grave inequities and this unchecked greed.
We must continue the fight to topple capitalism as we know it, and recognize our collective participation in its dominant institutions. Bon Iver acknowledges our own position within and use of capitalistic practices. It is with recognition of our privilege that we are fully committed to using our unique platform to challenge and change capitalism within our industry, and far beyond.
We must empower and embrace our vulnerable neighbors. We must fight racism and sexism and classism to build a stronger foundation for the home we all deserve. We must support the leaders and organizations working to change our world for the better. From providing safe and stable housing, to empowering women, to liberating incarcerated people, to celebrating art and music, to fighting climate change, these organizations work tirelessly to foster a world that celebrates our humanity on a local, national, and global level. Please explore, support, and take action:
— —
— — — —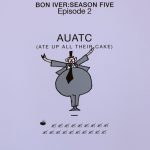 ? © 2020
:: Today's Song(s) ::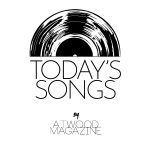 ---
:: Stream Bon Iver ::