NYC's Prince Johnny brazenly speaks to queer youth about the power in pain on new single "Sex Party."
Stream: "Sex Party" – Prince Johnny
---
The thing about youth, as an entity, is that it's always touted as this resilient gift. A chance to be one's self and relish without inhibitions, no matter how dangerous. Yet, with the rising visibility of art made by young people, there comes a common, saddening theme – youth isn't all it's cracked up to be. As "20 somethings" where we're seen as our most attractive, most free, we're also the most scrutinized and bear the pressure of a tumescent, societal microscope. It's any wonder that we don't scream at any and all hours of the day. NYC based artist Prince Johnny not only realizes that, but fearlesssly screams into the vast void with his melodic, lullaby "Sex Party."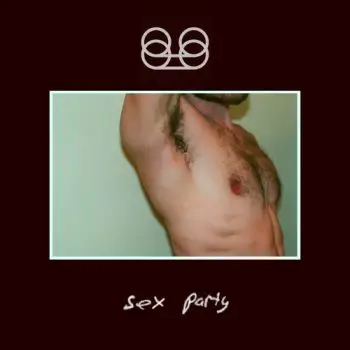 Atwood Magazine is proud to be premiering "Sex Party," Prince Johnny's second single of 2020 following January's release, "Fort Tryon." Prince Johnny is not only a formidable track from St Vincent, but also the pseudonym for ascribed glam troubadour, Viktor Vladimirovich. Since moving to New York in 2016, Prince Johnny started out busking in subway stations before gaining traction and making waves in the indie scene. He has been consistently putting out singles throughout 2019 like, "Gullible" and recently, "Fort Tryon". Prince Johnny's music speaks to an impenetrable honesty, one that comes with only so much pride. Despite the abject trauma and daunting anguish, he still finds the passion to mock the world around him – as awful it is, it can never extinguish him. While most songs in his rapidly expanding discography deserve a listen, none so many as  his most recent, "Sex Party".
Prince Johnny's inspirations are clear as his falsetto sings out forthright narratives about sex, self, and solitude. "Sex Party" itself, articulates the experience of being at a Sex Party, a beacon for fun, intimitate moments, mostly enjoyed by youth, and yet never feeling more out of place and lonely. In his first verse Prince Johnny says, "So I went to a sex party in Amsterdam. It was all that it promised to be and I bounced body to body with a limp dick and a big frown. But it was dark, though, so no one could see."
A master of juxtaposition, Prince Johnny knows how to find the humor in the tragedy and the calm in a strange land – especially when that strange land is your own body.
His second verse radiates the previous notion even further, "It's always so sad when you get what you wanted, but you're not how you thought you would be,  so go back and sit down with that dull, aching feeling, try to figure out what you don't see." Prince Johnny emulates Leonard Cohen with transparent lyrics about nadequacy, all steeped in a backdrop of a lilting melody. He talks about how it's not only sad to get what you want, but the futility of fantasy as a whole, " you're not how you thought you would be". These idealizations will always stay a dream because if you were who you wanted to be, you wouldn't be having these dreams at all. It's sad, but not wrong, specifically in how it resonates with youth. We have these notions and expectations tacked onto our ascent into adulthood, but they're not only suffocating they're hopeless from the start Prince Johnny urges us to sit in that impracticality. He says sit with this primordial throbbing that dwells deep in the pain of perception – yours and others.
Similar in tone and composition to most tracks off Perfume Genius' sophomore album, "Put Your Back N 2 It", Prince Johnny doesn't know how to brand his hurt. He said about the track, " No metaphors or symbols coyly pointing to the profound just a resigned stare-down with the convoluted botch of my mind". Prince Johnny doesn't hide behind poeticism, he simply says what needs to be said, if nothing for his own peace of mind. He walks aimlessly through the Dutch Canals trying to figure out how to possibly like what he is. While it may sound like Prince Johnny hates himself, and is begging to be anyone else, his actual message permeates farther. In his last verse he illustrates, "maybe sometimes I'm not meant to be happy, maybe I should just let me beI just want so much more than my life wants to give me, if I accept that will I be happy?" His words may sound melodramatic or trite, but they spin a nuanced perspective that the vast majority people in their 20s, furthemore queer people in their 20s, feel. Maybe if I let go of what I want and settle for what is possible, what is a reality, I can be happy? Aspirations come with a free side of degradation and hurt, so maybe it's better to assume I, as an entity can't be pleased.
The pressure of youth, stemming from the expectations on a macrocosmic level, are overbearing and inescapable. As ironic as it sounds, songs like Prince Johnny's "Sex Party" are hopeful in that regard. Despite the overwhelming evidence to the contrary, by sharing his art, Prince Johnny reminds us of our something – the power of our imagination. Perhaps this youth obsessed, intrinsically queerphobic culture will not allow us the life we want,  so why not work outside of it? "I just want so much more than my life wants to give me". Prince Johnny treats life like a gargantuan opponent that we must grapple with. It may not work out and sometimes we'll fail, but your wants will propel you into the actuality we deserve, Never settle for less, or feel guilt for wanting more,  recognize the erroneous nature of a world telling you that you're not worth it.
Stream "Sex Party" exclusively on Atwood Magazine!
— —
Stream: "Sex Party" – Prince Johnny
— — — —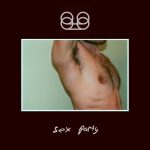 Connect to Prince Johnny on Instagram
? © Kristina Kashta @backtoenough
:: Stream Prince Johnny ::
---