A wellspring of familiarity, warmth, and knowing, penelope's heartfelt and sweet "coming home" is an affectionate folk-pop immersion.
Stream: "coming home" – penelope
---
To say that penelope's new single is a homecoming is to recognize that it evokes those special, inimitable feelings associated with home; that it's a wellspring of familiarity, warmth, and knowing; a space that invites us to cast off all pretense, and be our truest selves. Heartfelt and sweet, "coming home" is an affectionate folk-pop immersion.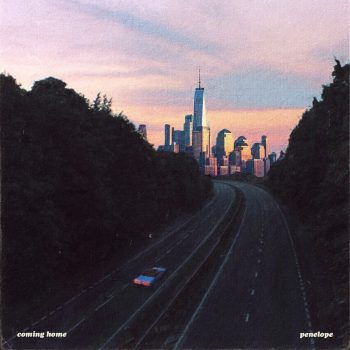 Making my way
High above it
Only ants walk below
Writing out your name
I love it
How the letters just flow
Have you ever
felt your feet up
20 feet in the air
and they're not coming down
Atwood Magazine is proud to be premiering the lyric video for "coming home," penelope's second single of 2020 following March's release "slippin' to you." A 23-year-old New York-born and based singer/songwriter with a penchant for refreshing acoustic guitars and delicate sonics, penelope first introduced her rootsy folk-pop sound with 2018's debut single, "Catch Me When I Fall." In two short years, she has enjoyed early successes on Spotify – racking up over 2 million streams through a steady stream of singles.
"coming home" is sure to continue penelope's successful streak: Built out of a timeless combination of acoustic guitar and vocals, the song soars with a spirited might as the artist likens the experience of being with her "person" to that of being at home. It's the kind of love that transcends romance, speaking to a deeper kind of intimate connection.
""coming home" is about that feeling you get when your plane is descending or you're approaching your exit on the highway," penelope tells Atwood Magazine. "You're not quite 'home' yet, but you can see it in the distance, you can feel it in the air, and it makes all the stress you're running away from disappear. Whether it's a person, a place, or a general city, "home" reminds you that you are loved and that everything will be okay."
Have you ever felt it better
Than the feeling I have for you
oh I'm coming, i'm coming,
I'm coming right home to you
cause the world's spinning round
and i can't catch my breath
but i'm holding on tightly to you
and when everything's gone
and i'm trying to forget
i know i'll have a place next to you
oh I'm coming , i'm coming
im coming right home to you
Due to the COVID-19 pandemic, some of those listening to "coming home" likely haven't been physically in the place they call "home" in months. Others have spent the past seven months only at home, yet may not have seen their loved ones in as long a time. "home" is wherever we feel most ourselves; it's our sanctuary, our relief, and our happiest happy place. It's a person or place that often goes overlooked in our daily lives, until for whatever reason, we're stripped of it and left floating in space. penelope's song offers us a moment to reflect on that which grounds us and gives us strength. With her achingly relatable lyricism and stunning, unassuming vocals, "coming home" is a vessel to help us better appreciate who and what we have.
"coming home" is the latest single taken off penelope's forthcoming debut EP, due out this fall. Stream the lyric video exclusively on Atwood Magazine, and stay tuned for more from this exciting emerging talent!
Waiting for your arms
Wrapped around me
They get me they do
The spell of your charm
From the first day
I knew it, I knew
I remember us together
every second i fell
your brown eyes and the moon
I've never felt it better
Than the feeling I have for you
Oh I'm coming , i'm coming
I'm coming right home to you
— —
Stream: "coming home" – penelope
— — — —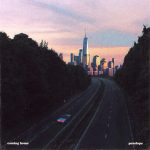 Connect to Penelope on Instagram
? © Genevieve Andrews
:: Stream penelope ::
---