Sydney-based quartet Silky Roads blend glamor and grit to produce "Pomegranate," a funky psych-rocker with the darkness and mystery of R-rated cinema a la Quentin Tarantino.
Stream: "Pomegranate" – Silky Roads
[soundcloud url="https://api.soundcloud.com/tracks/919434058?secret_token=s-oZM91avxIfQ" params="color=ff5500&auto_play=true&visual=true&hide_related=false&show_comments=true&show_user=true&show_reposts=false" width="100%" height="300″ iframe="true" /]




---
Fade in. Cue narrator: The business that demands passion demands flesh. Plunge into the business with a name like "Silky Roads" and people start salivating for smooth grooves, seductive melodies, and dazzling instrumentation. Deliver, and they'll honor you with a swanky premiere. But if you fail…
Start an article with a cinematic introduction and editors begin to roll their eyes. It's all the more credit to Silky Roads for having successfully crafted a song, as they say, to "put you in a Tarantino-esque setting." Atwood Magazine is proud to premiere that song, "Pomegranate," the band's third single of the year. With "Pomegranate," Silky Roads have delivered a psych-rocker draped in jazz-funk accoutrement that is sure to "capture the darkness and mystery that hits that certain spot for music lovers." And, apparently, film lovers. If your go-to playlist includes film scores and soundtracks, you'll want to give "Pomegranate" a listen.
Drums kick the door open and the bassline slips in like an innuendo. Rhythmic chords spurt from one guitar's upstrokes while a saxophone theme oozes out of the other. Enter: lead singer Guy Richards to address the situation with his soulful twang.
When you feel down,
It's up to you whether or not you get up.
You better not be around,
open those eyes and look for your only way out.
You're just playing around.
The band says that "'Pomegranate' was inspired by the art deco." With its shimmering and streamlined composition the tune harkens to times when capitalism rose to new heights of decadence. The guitars and vocals evaporate around a grounded and steady beat. It gives a sensation of vertical movement. Whether it feels like rising or falling will depend on the listener's state of mind.
Fight the need, the need to know.
Burn what you have, seek what you don't.
I hear you, do you hear me?
'Cause I fear you and you fear me.
If the composition hints at decadence, Yossif Kay's production provides just enough grit to keep the song in Tarantino's realm. Additionally, the song revolves around a central message that could be Tarantino's own philosophy: accept no masters but that of your passion. Let your passion carry you to the top, let it pull you to the depths. But if you choose to follow your passion, you must master your own mind.
You're wasting my precious time.
Believe it or not, you can control your own mind.
This is the time of our lives.
Isn't this what you always fantasized?
You're just messing around.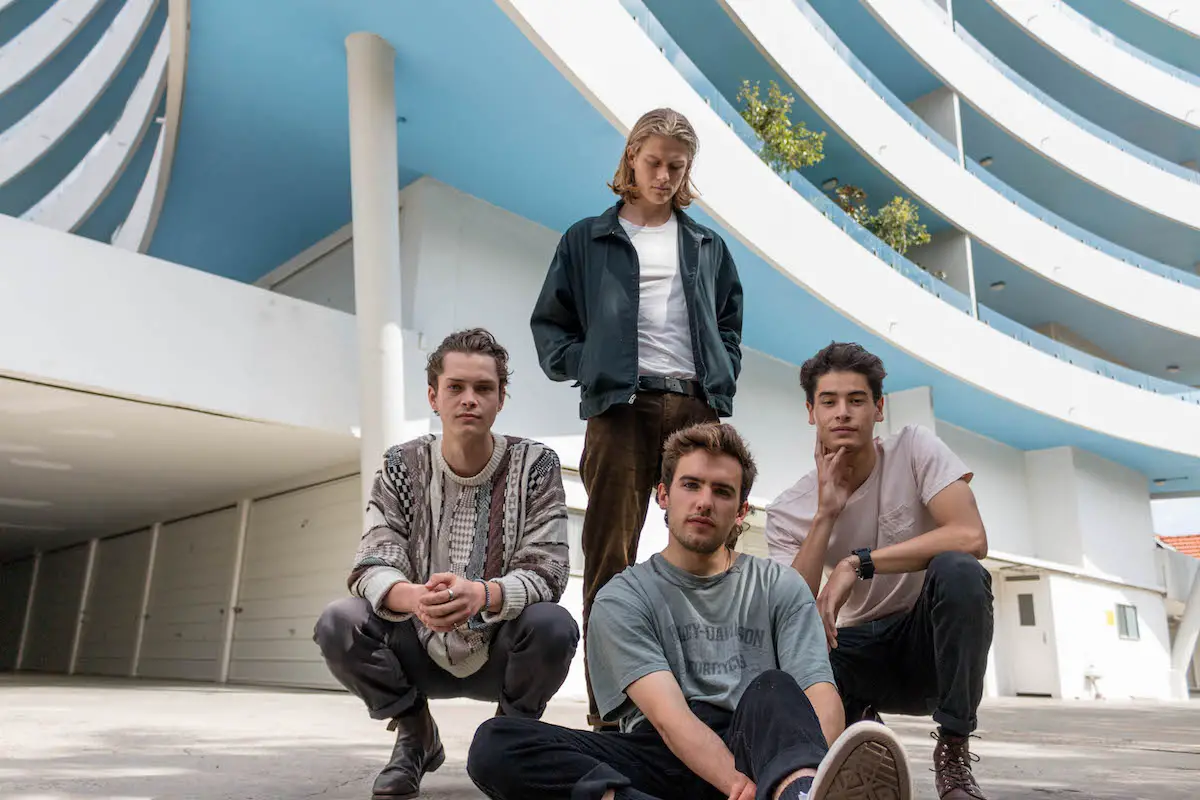 Mitch Dunn (guitar, keys), Luke Sandberg (drums), and Nick White (bass) flank Richards on all sides. At the end of the second chorus, the quartet peel back the guitars, drums, and vocals to reveal the juicy bass at the song's center. Too few bands dare to leave the bassline exposed without support from the drums. Even fewer let the bass carry the bridge. It speaks to the band's passion that they would do so, slowly working the guitars back in along with some breathy ooh's and ah's before rendezvousing for two final choruses. At the end the song disappears amid a plume of guitars and cymbals.
"Pomegranate" will be out for your listening pleasure on Friday, November 20. Expect more from Silky Roads in 2021.
— —
Stream: "Pomegranate" – Silky Roads
[soundcloud url="https://api.soundcloud.com/tracks/919434058?secret_token=s-oZM91avxIfQ" params="color=ff5500&auto_play=false&visual=true&hide_related=false&show_comments=true&show_user=true&show_reposts=false" width="100%" height="300″ iframe="true" /]





— — — —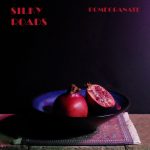 ? © 2020
:: Stream Silky Roads ::
---