PRONOUN's Alyse Vellturo opens up about her achingly raw and irresistibly dynamic EP 'OMG I MADE IT,' an unrelenting emo-pop/indie rock record dwelling in the artist's intimate, innermost depths.
"I WANNA DIE BUT I CAN'T (CUZ I GOTTA KEEP LIVING)" – PRONOUN
---
Somebody ask me how I'm doing, well I can't complain, it's just existing in itself is driving me insane…
An exhilarating and unapologetic indie rock uproar, PRONOUN's OMG I MADE IT is as stunningly cinematic as it is achingly raw.
Self-described as "the sound of depression trying to have a good time," the Brooklyn artist's boldest offering yet is also her most intimate: A dynamic portrait of stress, depression, and anxiety combined with life's litany of pressures and a feverish, emotionally charged indie rock-meets-pop punk sonic glaze. While it's been out for just over a year now, OMG I MADE IT remains as relevant, refreshing, and hard-hitting as it did upon its first release. Out of a dark space, PRONOUN created a thing of undeniable, remarkable beauty.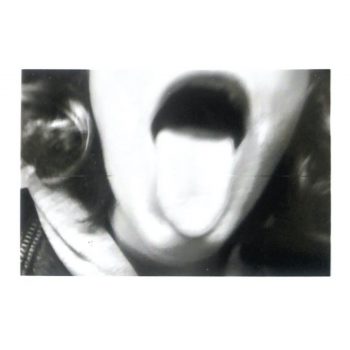 Everybody's moving on
Growing in their own way
No matter where I put myself
I'm always in the same place
Breathing down my own neck
Taking up too much space
Now I'm trying to cry in the bathroom
And figure out if I ever cared anyways
I wanna die but I can't
Cuz I gotta keep living
I wanna die but I can't
Cuz I gotta keep living
Released June 11, 2021 via Wax Bodega / Sleep Well Records, OMG I MADE IT is so much more than PRONOUN's heart-on-sleeve "emo-pop" COVID-era EP: It's a triumph of the human spirit overcoming obstacles at all costs; a rallying cry to anyone who's struggling to get out of bed and get through the day. It's inspirational fodder to find not just reasons to live, but reasons to thrive as we hurl through space, together, on this great blue-green rock we call home.
We've never heard PRONOUN quite like this. Alyse Vellturo's artist project has long been a vessel of achingly raw and invariably cathartic songwriting, but the indie label manager by day and bedroom artist by night holds nothing back this time around as she reckons with some of the darkest parts of herself through six songs that marry The 1975's in-your-face indie-pop-with-attitude aesthetic with Jimmy Eat World's charismatic pop punk charm.
"It kinda came out of nowhere," Vellturo tells Atwood Magazine, reflecting on this generation of the PRONOUN project and her latest EP's roots.
As she began writing new songs after her debut album, 2019's i'll show you stronger, Vellturo struck upon the idea of making an entire album about the obsession of dying. She eventually whittled that vision down to a five-track EP. "I was like, 'I don't know if we need twelve songs about it,'" she laughs. "After Track 6, you're like, 'Okay, we get it.'"

But that dark place is (or at least, was) very real for Vellturo, who had been pushing herself to her limits while balancing an impressive stack of responsibilities for work, her music, and beyond. She was reaching her breaking point long before the COVID-19 pandemic effectively shut down the live music industry and brought her to yet another, markedly different breaking point.
"Most of it I was making before the pandemic started," she explains. "I have a tendency to really just go out all the time. Going out feels productive because I work in music and I make music, and I'm going to shows and going to meetings or connecting with people or whatever, 'networking.' All my friends are at shows all the time. I can go to a show by myself and just run into people that I know. But I think it was getting to a point where it was like, 'I think that you are trying to destroy yourself. You're drinking all the time, you're smoking all the time, you're not really sleeping, you're working a lot, you're not taking time to yourself,' and I was kind of realizing, 'Are you trying to destroy yourself while having a good time?'"
"'Cause, yeah, that's what I'm doing. It seems like I'm having a ton of fun; I'm going out and doing fun things. But every once in a while, I'd be like, 'This isn't a normal thing for a human being to do, and why are you doing it?' When you really take all the fun stuff out of it… I said that in "I WANNA DIE": Every decision I make is based on fun. 'Well, Alyse, are you even having any?' I feel like a lot of these songs are just me starting to call myself out on these things. So I guess that's probably where the 'depression, but trying to have a good time' came from. A lot of the songs, when I'm sending them to people, they're like, 'Oh my God, so fun.' And it's like, I feel like it's so sad. I get scared to share it with people. I guess I just don't really gravitate towards making sad-sounding music. When I usually start creating things, I'll honestly have just went out to a show or been out with friends, and I'm really pumped up and a bunch of emotions are coming, and I wanna mirror that with the production, so it's always very… not powerful, but energetic, for the most part. Usually when I'm making these things, I'm very excited. Most of my songs end up sounding very energetic, but all the topics that I'm talking about are still very sad."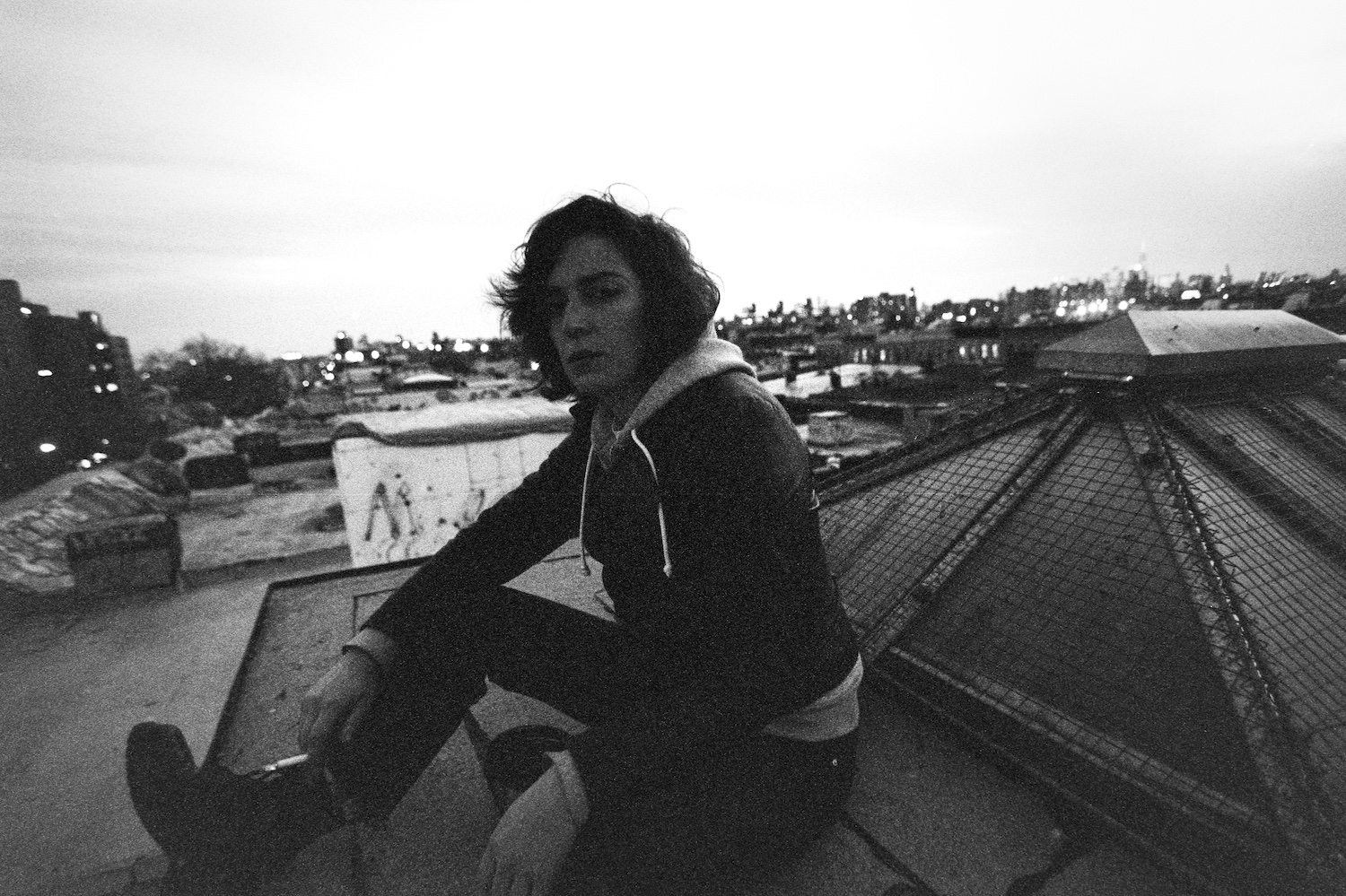 OMG I MADE IT is therapy for listener and artist alike.
"I originally was trying to create it to make myself feel better – capturing dark moments when they were happening, but also trying to talk myself out of it and be like, 'Alright, if you're ever feeling like you're on the verge of having a breakdown, or you're ever feeling anxious, or you're ever feeling extremely depressed, or you're ever feeling anything…' I wanted to make something that I could listen to that's like, 'Hey, literally, you felt this way before you recorded this thing.' And I was very excited… It was like, 'If I write an EP about this, maybe when it comes out I'll be over it.'"
Whether it worked or not, has yet to be seen.
"I don't think it's going to work," Vellturo chuckles. "We'll see. I think it's starting to work. I think it's all about self-awareness. I get worked up really easily and in my own head… It's like I am ready to spiral into an anxious attack or self-deprecation late at night, and go into this dark place, and I feel like half the time now I am like, 'Hey! No, let's not do that.' But the other half of the time, I kind of look at myself and am like, 'No, I'm going to go throw a tantrum right now.' And it's like, 'Alright. Well, you're not gonna feel good tomorrow, but if you wanna do it, go ahead.' It's all part of a learning experience for myself. Mostly the music I make starts out being for me, not really for other people, but then hopefully, it takes shape and other people can hear it and be moved to be like, 'Oh fuck, yeah! I feel this way.' With 'I WANNA DIE,' one day, I was just over life and I was like, 'I don't wanna do this.' And then I started looking around and realized, 'I think a lot of people don't wanna do this. They just do it 'cause they're like, this is what we do.'"
"So I wanna die, but I can't, I literally can't, 'cause we gotta keep living. Well, if they're all doing it and making it work and doing their best, I gotta make an effort. I can't just walk through it and expect everything to be dandy. Not everyone's that lucky. I think people don't talk about it enough. Not that I want everyone talking about how they don't enjoy living, but I think that to a certain extent, a lot of people go through these emotions and don't really talk about it. The older I get, the more I'm like, 'I think a lot more people feel this way than people think.' So I was like, 'Maybe I'm gonna talk about it.'"
The openness and understanding of all different people, humans, is really important.
PRONOUN turns the act of taking on the darkness within into a captivating, compelling, and even inviting journey. OMG I MADE IT can be understood as a series of sonic (and emotional) upheavals, starting with the undeniably urgent and agitated "SOUND THE ALARMS​!​!​!​1!" "And I can't recall when it started," she sings, a buoyant and bustling rock beat driving underneath her angsty, emotive voice. "Was I twelve, or was I 24? People say you can start your whole life over whenever you want. God knows I'm trying, and I just feel like dying." Electric guitars churn out hypnotic riffs as Vellturo sings what so many of us are too afraid to say aloud – whether out of fear for what others might think, or fear that these feelings become realized, and therefore, real.
Those dynamic beats and radiant, overdriven guitars keep the energies high on "I'M RIGHT BACK IN IT," a searing song with a set of irresistibly catchy melodies. "Rest up, you know you're reeling," Vellturo sings at the start, referencing the aforementioned nights out: "I don't recall last evening. Staying up 'til four and spilling my entire drink on the floor.." She goes on to deliver a raw, hard look in the mirror ("Oh god I'm such a mess, I'm so obsessed with being sad, and if I'm not holding a drink, what do I do with both my hands?") and a galvanizing anthem of empowerment and perseverance ("I need a little bit of brave, a little bit of luck, a little bit of faith, a little bit of guts") all in one song. As she reaches the chorus, we once again feel the pent-up pressure, angst, and inner turmoil spilling out in all directions at once:
Somebody ask me how I'm doing, well I can't complain
It's just existing in itself is driving me insane
Leave for a couple weeks and say things'll be different then
I'm right back in it
---
The EP's electrifying (and quite self-explanatory) lead single "I WANNA DIE BUT I CAN'T (CUZ I GOTTA KEEP LIVING)" and focus track "HALF OF THE TIME" are two thrilling, back-to-back moments of vivid, viscerally explosive passion and unrelenting feeling. Surrounding instruments radiate emotion atop spirited grooves while Vellturo sings hot on the mic, spilling her soul in a moving, melodic, high-octane outpouring of pain, anxiety, and depressive thoughts.
So here we are again, same as it ever was
Cracking a smile while admitting defeat
While I'm out at the bar I bought all my friends to
So I can disassociate myself and stare at my feet
And what's the point of even trying anyways
The truth is a lie, and the lie is the truth
So I stopped caring about everything, including myself
And everybody I meet I started looking straight through,
'cause the breakdown of feelin'
Broke inside is stealin'
Every ounce of my own pride
And this stress is making my outsidеs mistaken
And now my real self is a lie
Posted a photo yesterday
That said I'm just a waste of space
I don't remember feeling that
My brain's inviting to the thoughts
That beat me up they should get lost
'Cause I'm broken all the time
Yeah, half of the time I'm feeling fine
The EP's final track is the clincher: "WASTING TIME" resonates with stirring passion and aching intensity as PRONOUN contemplates the idea of death, and more specifically, taking her own life, in a deeply bittersweet, yet strikingly inspiring song. "Just because it's something you think you wanted, doesn't mean it's something that you need," she sings, going on to wonder what aloud what it all means.
So am I feeling brave?
Or am I feeling just fine?
'Cause I feel ashamed
When it crosses my mind
Have I lost my brain?
Have I fallen behind?
Am I on my way?
Or just wasting time?
---
OMG I MADE IT doesn't claim to have many answers to our pressing, biggest questions, but one thing is certain:
In a record obsessed with death, PRONOUN ultimately chooses life.
… Even if it's because "she can't, 'cuz she's gotta keep living." Her songs are a beacon of unfiltered honesty and unabridged emotion. Few artists are as open about their relationships with life and death as Vellturo has been throughout these five high-energy, no-holds-barred tracks.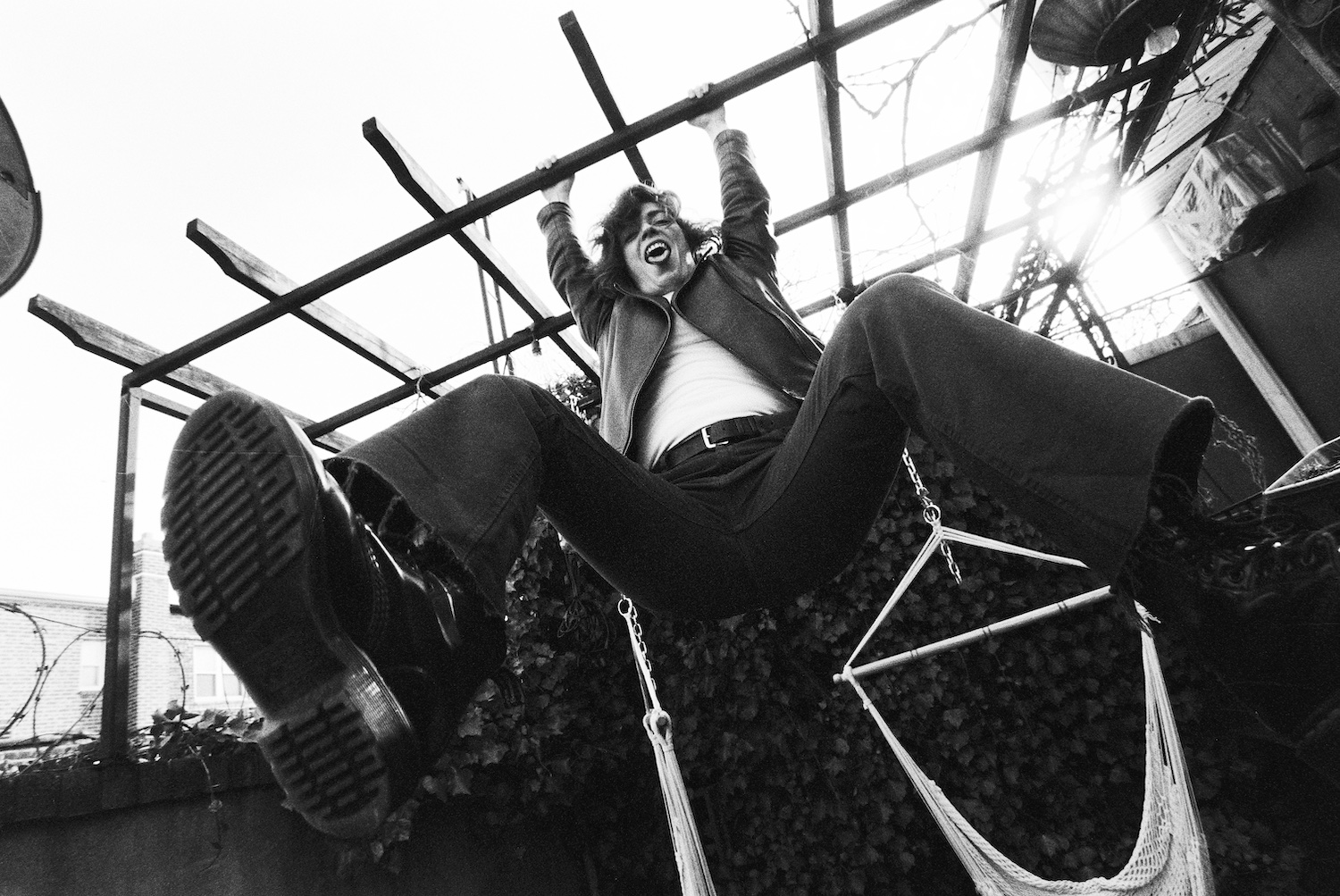 Looking back on this EP, Vellturo surmises that one of her lessons or takeaways might very well be learning to give fewer fucks – and practicing self-care in whatever form works best.
"I think that that really is what's going on with this EP," Vellturo laughs. "I feel like I've honestly been busier than ever at my day job. And you know we're in a pandemic, and everyone's like, 'Let's just take care of ourselves mentally.' If that means you have to sit and watch Drag Race for four months, just to do it. Just keep on breathing and living and do what you need to do 'cause everyone's going through this in very different ways."
"It's not that I don't care, but I've just been like, 'You know what, I don't feel like logging onto Facebook's algorithmic shit and posting a selfie of myself, I just don't feel like doing it anymore.' I feel like on the promotion end, I've been kind of lazy, so I don't want to use social media that much right now. Honestly, it's going better than it ever has, so I'm like, 'You know what, maybe we just give a little less of a fuck?!' and be a little more ourselves!"
As for listeners' takeaways, she notes, "Even if audiences don't like it, that would be great. No one ever hates my music, so that would be cool, but I think if they feel hopeful, understood, seen, or even just like, 'This is fun to dance to' – as long as they're listening to it and enjoying it, that's good enough for me."
This past year has truly been a little bit brighter because this EP was in our lives. Experience the full EP via our below stream, and peek inside PRONOUN's OMG I MADE IT with Atwood Magazine as Alyse Vellturo goes track-by-track through the music and lyrics of her impassioned and unrelenting record!
— —
Stream: 'OMG I MADE IT' – PRONOUN
:: Inside OMG I MADE IT ::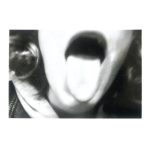 — —
SOUND THE ALARMS​!​!​!​1!
This one is basically about not remembering when something started – something that's been a part of your life forever. In this case, I would say it's kind of like depression and dark thoughts, I suppose. I feel like you get so wrapped up in them, and then every once in a while, you try to look back and be like, "What? How long have I been feeling this way? Is this just normal for me now? I can't even remember when I started feeling like this," I suppose. It's one of the first songs I wrote in the pandemic.
I'M RIGHT BACK IN IT
"I'M RIGHT BACK IN IT" is very much about kind of what we were talking about earlier where it's like, "Are you destroying yourself? Hey, cut it out." The verses are written to attempt to calm myself down. "Rest up, you know you're reeling." Like, "Hey… " Again, like a reminder to myself was when I'm listening to this again being like, "Hey, are you d
oing it again? Are you getting worked up?" I did truly wake up the next morning and stepped into beer on the floor. [chuckle] I was like, "That's 100% going into this song." I think I actually wrote a lot of this too during… I don't know if it was the Jimmy Eat World tour or the tour right before that was with Real Friends, but I feel like when I would leave Brooklyn for a while, I would always be like, "Alright, when I… "
You step away from your everyday life and the habits that you've made, and the things you do everyday, and the places that you go eat, and the shows you go with your friends, or where you drink, and all this stuff. And whenever I leave, I'm always like, "Alright, I'm gonna come back and really figure this stuff out. I'm not gonna… I'm gonna try to get a new healthy routine or whatever. Now that I'm out of it, I can see unhealthy things that I've been doing or efforts I need to put elsewhere as I'm getting older." Which is obviously where I leave for a couple weeks and say things will be different, then I'm right back in it. And say every time I come back, it's just immediately… It's 5:00 PM and my friend texts me being like, "Hey, do you wanna go to the show? Do you wanna get a drink?" Not that it's bad doing that, it's just I was doing it so much, and when I would leave it for a while, I'd be like, "Hey, maybe we don't do that as much. When we come back, enough."
I think one of my favorite lines in the EP is, "How do I renew feeling excited by the things that I do?" Because I feel like in that moment, I was feeling so stuck where it's like I'm doing all these things and they used to be exciting. It's like, "Oh my God, I'm working in the music industry." And it's like, "Oh my God, I made a song." And it's like, "Oh my God, I have a band." And it's like, "Oh my God, we're on tour." It's, "Oh my God, I have an album." "Oh my God, Pitchfork wrote about it." It's like, "Oh my God, I started a label." "Oh my God, look, we have an EP." And it's just like I loved the feeling of new things, and then I just started running, not purposely… Those things start to not be as exciting because you've been doing them for a while. It's hard to get excited and be like, "Oh my God, I made a song." It's like, yeah, you do that all the time now. But when I was first doing it, I was like, "This is so crazy." Yeah, I think that's about it for that one.
I WANNA DIE BUT I CAN'T (CUZ I GOTTA KEEP LIVING)
I was just sitting at the office and looking around at some of my co-workers and be like, "Everybody is moving and growing." And I would truly just feel like I'm just, I don't know, Groundhog Day-ing it. In a fun, destructive way, but it's like I still feel like I'm able to watch all these people growing around me and it doesn't feel like I am myself. And even if I am, I can't see it. Yeah, I think that's about it. I like the second verse, walking through a day, it's wake up, drink coffee, think about how much of a loser I am, stress about the future. Yeah, and then the bridge, it kinda takes you into being like leveling with myself where it's, "You, literally, you have to figure this out." Because this is what living is and you're going to have to figure out how to make it work for yourself. Or you can just stay angry all the time but that doesn't sound fun, so yeah.
HALF OF THE TIME
"HALF OF THE TIME" was the first song that I fully wrote and finished in the pandemic. It was probably April, and I was in Cape Cod at my dad's place and honestly, "If You're Too Shy, Let Me Know," I think it came out, or maybe it was "Me and You Together" song. I wish I didn't like The 1975 so much but when I do hear their new music, instantly I'm like, "Oh my God, I wanna make something like this," or, "I wanna do something like this." "HALF OF THE TIME," yeah, I think it's just another… Yeah, it's almost like a throwing in a towel song. "I stopped caring about everything, including myself. The breakdown of feeling broken inside is stealing." Yeah, it's about these feelings are starting to get in the way, and now, I'm not even myself anymore, and there's just a new me and I don't know who they are.
I think the chorus of this too is just… A lot of this is pulled from actual events, and I remember one night, staying up too late, going to a very dark place. But I don't remember going to the dark place. So I guess I must've blacked out. [chuckle] But I don't remember going to this dark place, but I woke up the next morning and I felt awesome, and I was so proud of myself, 'cause I was like, "You didn't do it. You went to bed. You didn't even get sad." Which hadn't been happening a lot. And then I opened Instagram and I had a message from one of my friends that was like, "Are you okay?" And I had literally posted a photo that said, "I am a waste of… Don't forget you're a waste of space." It's like, "I don't… What?"
I immediately deleted and I was like, "Yeah, I'm fine, I don't even know what that was." But then I just remember waking up feeling so confident and not going to that place, and then opening up and seeing that. And I made it in… Again, when those things happen, I'm like, "I'm putting the seatbelts on." Yeah, and realizing, yeah, that half of the time you're feeling horrible and the other half of the time you're feeling great. And when you're feeling horrible, you forget that you ever feel great. And when you're feeling great, you forget you ever really felt horrible, which is why I wanted to… I like writing these all down, because it gives me an opportunity to come back and see where I was at that time. I think that's it, and it's my first song that has a key change, so that's fun.
WASTING TIME
This also touches on a lot of stuff that "HALF OF THE TIME" does. I guess the whole EP, it's like confusion. It's like, "What am I really doing?" And knowing that there's something wrong, but not knowing what to do about it. This one came pretty quickly, but I also forget how it even formed. I just remember the breakdown version coming and me going in with an acoustic guitar and a cymbal and the drums come in and a tambourine or something, and being like, "This is done." I remember that, when I was producing that and making that, when that moment came and I was like, "This is gonna be like… I can see this being a very important song to people. I don't think it's gonna be huge, but I think that some people that hear it, it will really, really help them with what they're going through."
And I really had trouble, actually, with the harmonies. I didn't like how they sounded, and I was like, "You know what, maybe you don't sing them, maybe you get someone else to sing them." So I hit up Amy from Future Teens, 'cause I really like their voice and the stuff that they do. And I was like, "You could probably… I don't know if the harmony lines I did are lame. It's the only thing I can think of, but just do whatever." I didn't even send the harmony lines to them, and they took a stab at it and just sent me back… It was the exact same harmony as I had done, but it just sounded way better, 'cause I think our voices just worked really well together. And it gets huge at the end. I can't believe how great they did, just quickly in their bedroom, and the mix engineer was able to make it sound almost like choir. That's the first time I've ever had someone else besides myself sing on a song, so that was cool too.
The way that the end leads out, I feel like when I made that, I was like, "This is done." [chuckle] "You can't do another song after this." It perfectly ends something, and it leaves room for whatever's next, honestly. I feel like it still feels unanswered, but complete at the same time, I guess.
— —
— — — —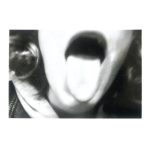 ? © Alyse Vellturo
:: Stream PRONOUN ::
---