Atwood Magazine is excited to share our Editor's Picks column, written and curated by Editor-in-Chief Mitch Mosk. Every week, Mitch will share a collection of songs, albums, and artists who have caught his ears, eyes, and heart. There is so much incredible music out there just waiting to be heard, and all it takes from us is an open mind and a willingness to listen. Through our Editor's Picks, we hope to shine a light on our own music discoveries and showcase a diverse array of new and recent releases.
This week's Editor's Picks features Ash Grunwald, Sydney Sprague, Plastic Picnic, Louien, Motel Radio, & Georgie!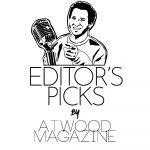 ---
"I Want You to Know"
Ash Grunwald
It may be winter in Australia right now, but the seductive slides and bluesy grooves of "I Want You to Know" are just the thing this American summer needs. The soul-soaked lead single off celebrated Australian singer/songwriter Ash Grunwald's eleventh studio album Shout into the Noise (released March 11 via Bloodlines) is a smoldering, heart-on-sleeve outpouring of devotion, love, and longing; of an undying connection across unknown distances.
I remember as a young boy
Daydreaming at the traffic lights
Looking at the fast cars
Business suited rockstars, arguing with no one
I didn't get it
Why such is bigshot, after all he's got
Still wearing a frown
The deep furrows in the brow
Written for his children Sunny and Aria, "I Want You to Know" is an emotional explanation of a parent's coming and going; a love song reminding them, forever and always, how much their father loves them. "I wanted to let them know why I'm away, why I am who I am and that I'm missing them," Grunwald shares. "We went to a place emotionally that I hadn't explored in my songwriting before. It's a much more tender side of me. I was really nervous to start doing this song at gigs because it's quite different to my bluesy stuff, but my audience has been super kind. They always feel touched by the genuine sentiment. This begs the question: Why didn't I open up earlier?"
Grunwald pours himself out in an intense, deeply vulnerable moment of intimacy and truth. His chorus is particularly moving, as Grunwald sings, "I want you to know all the reasons for the road that I am traveling. And I want you to know that I am missing you more than you can imagine…"
Released back in March, Shout into the Noise is a captivating mix of tenderness and dynamism, soulful upheavals and roaring reckonings. Produced by Grammy-nominated songwriter and producer Lachlan Bostock (Mansionair), the record sees Grunwald delivering what he calls his "most personal songwriting" to date. That certainly holds true for "I Want You to Know," yet this is just one of the ten enchanting tracks waiting to dazzle the ears and stir the souls of all who give listen.
And they teach you how to wheel and deal and fight
But no one ever show you how to give
And they train you down the track of how to earn a living
But they never mention how to live
I want you to know
All the reasons for the road that I am traveling
And I want you to know
That I am missing you more than you can imagine
"Think Nothing"
Sydney Sprague
An invigorating indie rock anthem, "Think Nothing" is inspiringly intense and delightfully dramatic. Sydney Sprague's first single since last year's acclaimed debut album maybe i will see you at the end of the world sees the Phoenix, Arizona singer/songwriter soaring back into the spotlight with that same ruthless, evocative, and lyrically up-front artistry we've come to love over these past two years. Released June 24 via Rude Records, "Think Nothing" radiates gusto, charm, and charge as Sprague faces her fears and insecurities head-on:
Think tonight's the night
I'm gonna have myself a real bad time
Might turn off the lights and find us in
The grips of a fist fight
If I win I'll never get another chance to be your friend again
If I lose I'd probably do the same to you
Think nothing
Take the good heart out of it
Say something
Draw a line
"I wrote "Think Nothing" during the process of releasing my first album," Sprague explains. "I was finally starting to see some momentum after working so hard for so many years and I thought I would be excited and happy, but I was honestly terrified. I've always struggled with imposter syndrome and anxiety, so I wrote this song as a way to try to push through that."
"It can be paralyzing when the voice in your head is constantly second guessing every little decision you make and telling you you're not good enough, so this song is my way of telling that voice to respectfully shut [the fuck] up!"
Feverish and hard-hitting, "Think Nothing" is everything one could ask for in an own-your-actions anthem: Raw, honest, and unapologetic, Sprague dwells in dark depths and soars to high heights all three and a half minutes' time. We're ultimately left to dwell in the tension and weight of it all, but in a cathartic kind of celebratory way: When all is said and done, we rise triumphant.
Think of all the things we said we'd never do
We'll never do again
Think of all the ways we tried to get ahead
We never even went
Think of all the things we said we'd never do
We'll never do again
Think of all the ways we tried to get ahead
An indie rock upheaval, "Pixie" is the churning, charged reckoning we can't turn away from: An emotionally stirring, sonically stunning reminder that in order for real, sustainable change to occur, we can't "move on" from tragedies after a few days – no matter how numb we've become to mass shootings or police brutality and violence. New York City's Plastic Picnic inspire us to keep our spirits high and stay the course, in spite of it all on their fifth song release of the year. Taken off the dream pop / indie rock band's forthcoming debut album As Long As You Need (out July 29 via ONErpm), "Pixie" is a visceral, impassioned, and ruminative protest: A moody, brooding rocker with a dark, but hopeful outlook on the greater 21st Century American politick.
Forget three days after all the sirens
Dire frustration pulling arms up highways
While you're at home safely watching madness unfold for you
Wake up faster
Build a better fire
Catholic Karen waving all lives matter
Take her children, maybe then she'll listen
While you're still home safely watching madness unfold
Unfold for you…
Plastic Picnic wrote "Pixie" during the height of the pandemic and protests across the United States. Per the band, it "explores the way something so urgent can also be so easy for some of us to forget, especially the more privileged among us. The song is also encouragement to do the right thing when no one's looking."
It's a meaningful moment on an album that takes on the world through an intimate individual lens.
"As Long As You Need is a daily fitting title — the album is a very sincere and vulnerable large chunk of our personal experiences over the past decade," Plastic Picnic's vocalist Emile Panerio explains. "I wanted our first LP to really feel like getting to know us, what we've experienced and what we're learning as we age together. A big theme was confrontation — things I personally avoided for most of my twenties — past traumas and unhealthy coping mechanisms. Through the pandemic, some new perspective and lots of therapy, I was able to make true progress. Forgiveness was a huge part of that, both receiving it and giving it. As Long As You Need is a personal title in that way because apparently I needed a long time to get there, but I'm feeling so grateful at the arrival."
You only cared when they knew
You hadn't posted since noon
And now you try and pretend
It's better again.
He found a line to use
While you sit back to abuse
Someone else to try and get better, better,
Better for yourself
Plastic Picnic's songs range from the achingly intimate to the truly universal, and here they strike a powerful balance of perspective: "Pixie" is angry and poignant, a vivid song that hopes for the better, shining its light on those who don't put in the work not in an attempt to shame them outright, but as a means of critique for them to do better and be better. They leave us with tiny rays of hope filtered through the flood of bittersweet guitars and melancholy vocal melodies. If anything, listening to this song makes me want to be my best self – and I think, on an individual level, that's all Plastic Picnic could hope for.
You only cared when they knew
You hadn't posted since noon
And now you'll try and pretend
It's better, better again.
You only cared when they knew
A musical moment of anguish defined, Louien's first song of the year is raw, heavy, up-front, and honest: "I can't talk right now, it hurts too much," the Norwegian singer/songwriter sings on "No." Her first solo release since 2021's beautiful No Tomorrow EP sees the artist, long known for her work in the indie folk genre, stepping boldly into a space of reeling rock guitars, dynamic pianos, hard-hitting drums beats, and – as always – intense, unbridled emotional release:
I can't talk right now
It hurts too much
You've been heavy on my mind lately
I'll leave you out of it for a while longer
Although we'll have to talk eventually
No I can't, no I can't
The lights go out all around me
Nothing's gonna change
No I can't, no I can't
I'll just end up hurting you
There's no way I can make you understand
So I can't
"When I think of "No" I see myself sitting in my living room, minding my business, when suddenly this person calls and my heart sinks the moment I see their name on the screen," Louien shares. "It feels like a wave of exhaustion is washing over me – there's no way I can pick up, I have no idea how to even say hello. That's what this song is to me, at least right now – a moment of complete despair."
I've been lost in you and it drives me mad
The past has never been this clear to me
You were always there just hovering
It's like you've left your mark on everything
"No" is sweet and bittersweet at once: Louien embodies an admirable charisma and self-empowered state in owning her emotions, but this song is nevertheless driven by a deep and enduring sorrow that permeates every part of its five and a half minute run. We feel the hurt that comes with the decision that you can't be with a certain person any longer; whether they're a friend, family, or loved one, they're not changing for the better, and you're not going to stick around and let them do you harm.
From those initial delicate piano flourishes and the magnificent, soaring chorus, to the surging guitar solo and the achingly fragile stripped down finale, she really does embody an intimate, paralyzing moment of utter despair.
No I can't, no I can't
The lights go out all around me
There's no way you will change..
No I can't, no I can't
I'll just end up hurting you
There's no way I can make you understand
So I can't…
"Me & My Sunshine"
Motel Radio
"Woke up this morning with nothing to say, I'm going to find words in mysterious ways," sings Motel Radio's Ian Wellman in a state of heartfelt reflection. "But me and my sunshine walks a rail-thin line. Gotta leave the city just to have us a good time." Released June 15, "Me & My Sunshine" is a sun-kissed song diving into the depths of self. Whatever's going on in our lives, we can all find the light in the warm melodies and radiant glow of this captivating heartland rock song. As the band explore their own history with anxiety and inability to open up to anyone about it, we're reminded of the societal pressure we're under to "be strong enough to handle things on our own" and the sheer fact that sometimes, the act of opening up and admitting we need help is its own small, but meaningful form of catharsis.
"This song is one of the more personal and vulnerable I've written," the band's guitarist/co-lead singer Ian Wellman shares. "It pretty blatantly addresses my struggles with depression and anxiety. The bouts usually come so randomly. I will feel them sinking into my psyche like slow waves and I know the best thing I can do is exercise or be outside. This was probably the first time I've communicated those feelings in a song, and in retrospect, I think the writing process was a form of therapy for me at the time. Like a way to put these dark monsters on paper and address them face to face. I have such a way of bottling my emotions in, it's really uncomfortable for me to talk to people when I'm going through things. Partly because I think I should be strong enough to handle them on my own and partly because I don't want to burden other people with my issues."
He adds, "I'm learning that it's so much more healthy and really brave to just openly communicate, though. Maybe this song was a step to open that line of communication. I really hope that at the very least, it inspires other people to communicate through their struggles with mental health and lets people know that they aren't alone in those feelings."
From the group's sweetly seductive vocal harmonies and dulcet guitar licks, to the song's enchanting guitar solo, "Me & My Sunshine" is carefree and turbulent all at the same time: A hazy, heartfelt tune that whisks us into another world, while keeping our feet squarely on the ground.
Achingly ethereal and intoxicatingly moody, Georgie's first release of the year is as smoldering as it is stunning: Released in late May, "Never Learn" sees the Suffolk-born singer/songwriter dwelling in a space of captivating indie-R&B, with spine-chilling vocal harmonies hitting the ears like tantalizing whispers as she finds the strength to cut someone out of her life and move onwards and upwards. Saying goodbye to someone, whoever they are to you, is never simple or easy; as clean as it may look on the outside, it's a muddy process no matter what, with feverish, turbulent emotions brewing underneath.
You'll never learn
I was never how you saw me in your mind
You'll never know
Disappearing from our time
Escalating every fight
And he said you'll be alright
Pushin out of eastern skies
You don't understand you don't even try
Losing a cause my freedom to fight
You don't understand you don't even try
Losing a cause my freedom to fight
"That feeling of when you have to leave a person in your life behind in order to grow is a form of grief," Georgie explains, "and it's so much harder to overcome than I think we ever give it credit for, especially in the age of cancel culture where people are cut out at the drop of a hat. I wrote this song at a time where I felt frustrated and hurt over not feeling understood or seen for the woman I am today and the woman I'm proud to be. I guess this is me trying to process and understand that sometimes you wont change people, you just need to move on."
Ahh
My freedom to fight
Ahhh
My freedom to fight
Fearing the worst the past it'll hurt
Never moving on
Elegant and immersive, "Never Learn" stings with the enduring ache of goodbye. It's a powerful reminder of love's lingering impact, and a hypnotizing song we can't help but get lost in time and time again. Yes, this music hurts – but it's the kind of beautiful hurt you keep coming back to, because at the end of it all, the release is cathartic and freeing.
— — — —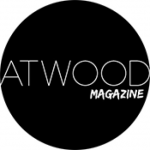 Editor's Picks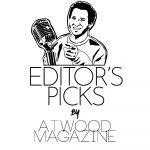 ---