This Pride Month, Atwood Magazine has invited artists to participate in a series of short essays in observance and celebration of the month's significance. Today's submission comes from LGBTQ+ country singer/songwriter Brandon Stansell.
An ardent advocate for the queer community, country music artist Brandon Stansell has helped to pave the way for better representation of LGBTQ artists within the genre. Learn more about his story and just how powerful music, as well as songwriting, can be in his personal op-ed.

•• ••
They say, "write what you know" and so I did – I do.
Coming out was pretty difficult on its own, but I wasn't prepared for the fallout. I didn't fully know how to process everything that was happening, so I wrote about it. Music became my only way to express what I was going through and attempt to understand it. I'm grateful I had the opportunity to pour this hardship into an avenue that allowed my pain to grow and change into something else and eventually be transformed completely into joy, love and peace.
I grew up in small-town Tennessee and when I was 22, I told my parents I was gay. I lost a lot – including them. It took years (and a lot of therapy) to adjust, but I did. And despite how hard it was and how many tears I cried, I wouldn't change anything because those experiences shaped me into who I am today. Someone who is strong and resilient, with fierce integrity in staying true to who they are. And that is someone I am very proud of.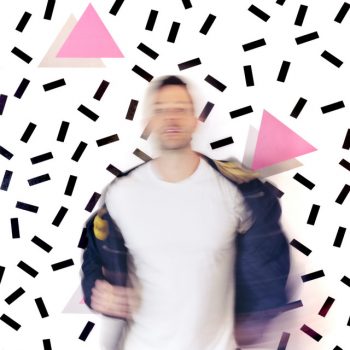 Those years also supplied me with a lifetime of songs to write – not always the "roll your windows down" kind of songs, but the necessary ones. The ones that make you look under the hood. The songs that can allow people like me to feel seen. The songs that make you consider another point of view – the honest ones. These experiences and stories I tell through my music give me a profound purpose and fulfillment in my life. My definition of success has shifted from being associated with commercial success to being about impacting my community in a positive way and making a difference. To impact people who are not a part of my community to see things through a different lens. To impact people who perhaps stand in opposition to my community to reconsider. To choose love and acceptance. To move forward.
Over the years, I have found writing about my coming out has been a great healer for a lot of people including myself. I can only imagine it's because there are feelings and experiences a lot of queer people share but don't find their way into a 3-minute song. I'm very excited to be a part of changing that and very humbled to be a part of changing country music into a place where being country and being queer don't have to oppose each other. – Brandon Stansell
— —
— —
I've seen this world about twice around
From the biggest cities to the smallest town
Still, it feels like I just cracked the surface, mm
Well, i came up short when i gave my best
Broke as hell, but still heaven blessed
I know enough to know it'll all be worth it, yeah
Oh, it's been a wild wild ride
Yeah, it's been a wild wild ride
Stream: "Wild Ride" – Brandon Stansell
— — — —
? © Karen Marie Co.
:: Stream Brandon Stansell ::
---