In honor of Pride Month, Atwood Magazine has invited artists to participate in a series of essays reflecting on identity, music, culture, inclusion, and more.
•• •• •• ••
Today, Philadelphia-based singer/songwriter and DJ Mike Taylor shares his essay, "Pride Unconfined: Navigating Identity, Representation, and Liberation as a Queer Artist of Color," as a part of Atwood Magazine's Pride Month series! Says Taylor, "This essay explores my year-round pride as a queer person of color, my experiences as an artist navigating intersections of identity, the importance of challenging assumptions and stereotypes, and the power of representation and visibility."
Mike Taylor's inspirations can be traced back to growing up in Philly, soaking up the sounds on MTV spanning from the Notorious B.I.G. and Daft Punk to Marilyn Manson and Green Day. Raised by his mother, who raised him on hip-hop, R&B and soul, he explored the other side of music—performing—by watching his father, a local jazz musician, at clubs and bars, as well as exploring the eclectic sounds of the city.
He began throwing parties with his friends, accruing cultural cachet in the area after hitting a series of roadblocks while trying to get his music heard. "I got sick of begging DJs and begging promoters to book me at their venues, so me and my homies started throwing our own events," he recalls. "After years of successfully doing these events our parties as well as our fan base got bigger and bigger, and it created a buzz around our collective as well as me as an artist."
Now, as a solo artist carrying the torch, Taylor is blurring genres on his own—"When you open yourself up to different kinds of music, that same openness stays with you during the creation process," he says—and taking chances that will define his path as a creative force across boundaries.
Mike boasts a sonically diverse discography with over 1.48 million monthly listeners and a whopping 240 million total streams on Spotify. Mike Taylor has a jam-packed 2023 as he rolls out his artist project with a slew of releases, and a back-to-back summer line-up of live performances celebrating the Pride community.
•• ••
"PRIDE UNCONFINED"
Navigating Identity, Representation, and Liberation as a Queer Artist of Color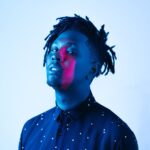 by Mike Taylor
My pride extends far beyond the boundaries of a single month. It is a constant flame that burns brightly throughout the year, illuminating my path and guiding my journey of self-acceptance and liberation. However, Pride Month holds a special place in my heart. It serves as a dedicated time to reflect on the courageous souls who have paved the way in the ongoing fight for queer and Black liberation. My Pride as a queer person of color can't be confined to a mere month. It is an intrinsic part of my identity that resonates within me every day. It is a celebration of my authenticity, resilience, and the vibrant tapestry of experiences that make me who I am. This year-round pride fuels my determination to live unapologetically, embrace love and acceptance, and challenge the systemic barriers that hinder progress.
As an artist from West Philadelphia, the intersectionality of my Blackness, queerness, and urban upbringing has profoundly influenced my music and perspective. It's a unique point of view that reflects marginalized communities' realities, struggles, and resilience. Through my music, I strive to challenge stereotypes, amplify voices, ignite social change, and unapologetically perpetuate joy. My identity occupies multiple spaces, and my music becomes a platform to navigate the intersections of these identities. The complexities of my experience inform my perspective. I am often told that "I don't come across as queer," or sometimes, because of the genres I blend that my music isn't typical "Black music." my response is always the same,  I'm not typical, and my music is Black and Queer Af because I am Black and Queer AF, period.
In a world that often seeks to categorize and label individuals based on appearances, assumptions about identity can be dangerously misleading. As a masculine-of-center queer man, I understand the importance of challenging preconceived notions and the perils of judging someone's identity at a glance. Many queer individuals encompass a broad spectrum of experiences, appearances, and expressions. Our identities are not confined to societal norms or stereotypes. It is crucial to recognize that queerness cannot be distilled into a single visual or auditory representation. To assume otherwise perpetuates the erasure of diverse experiences within our entire community.
It has been challenging for me to find my place in the music industry, but not for the reasons you may think. I spent years not necessarily in the closet but also not explicitly out. I always took issue with the fact that queer folks had to publicly announce their identities to the world in a way that straight folk didn't. So I refused to. I had no problem with anyone knowing, but I would be vehemently against coming out. To me, it was my act of protest. But over time, I would look around and notice a missing piece to the puzzle. I didn't see myself anywhere. I saw nothing reflecting my identity in music, fashion, and entertainment. I remember talking to a very close queer friend, and they told me, "You have to be that person you needed when you were a little queer boy"—that moment made me realize the importance of being open about my identity. Coming out publicly was a difficult decision, but it allowed me to be true to myself and to represent those who may feel unheard or unseen. It is essential to have representation and visibility for marginalized communities in all forms of media. I hope to continue positively influencing and advocating for queer individuals in music and beyond.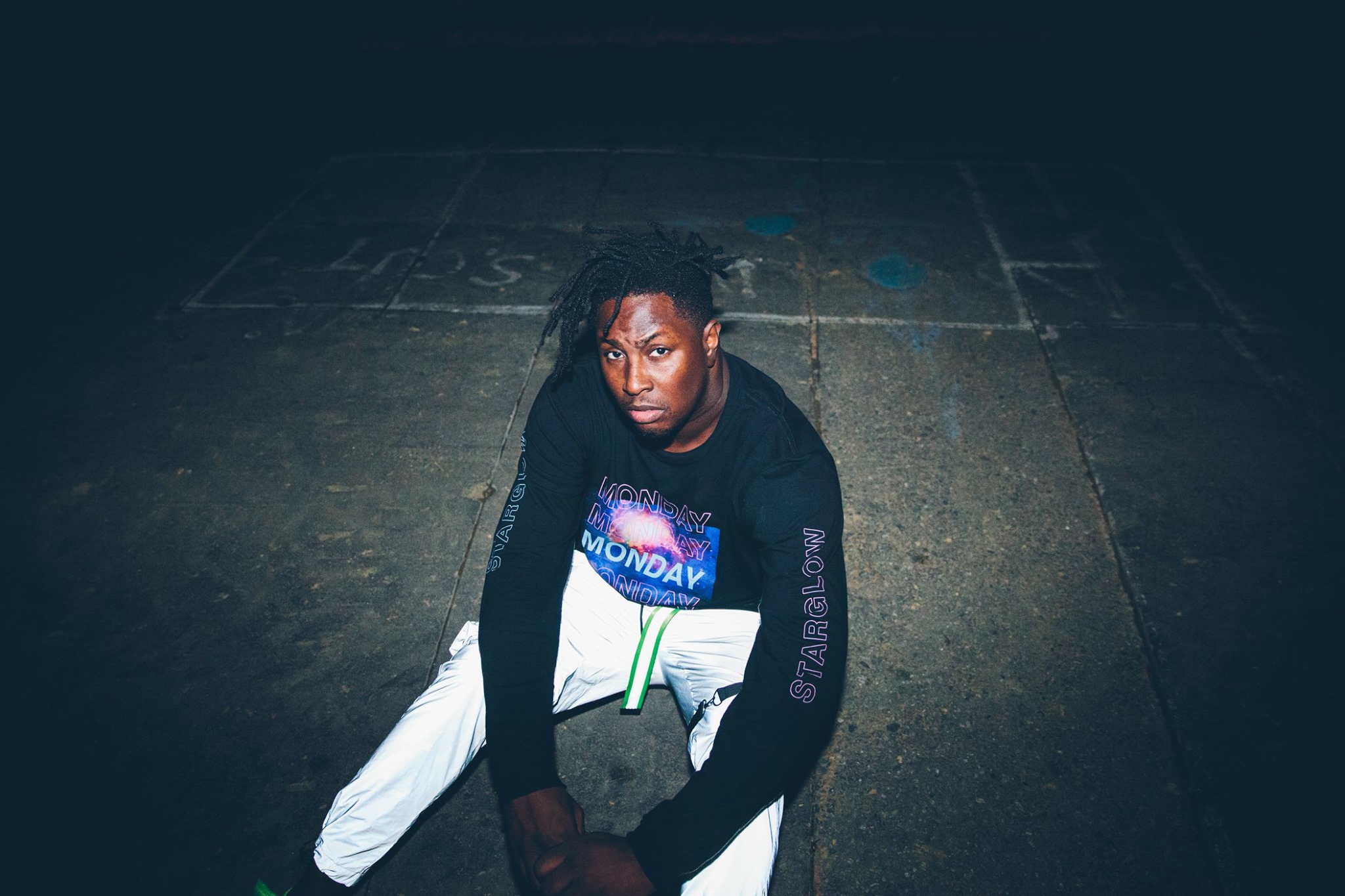 In conclusion, my Pride as a Black, queer individual is not a seasonal display but a continual celebration of my individuality and resilience.
While incredibly significant, Pride Month is a highlighted moment in a year-round journey. My work as an artist is an avenue of self-expression and a platform to challenge conventions, offer a distinct perspective, and advocate for the recognition and validation of diverse identities. It serves as a beacon of representation for those who feel unseen and unheard. I have grappled with my place in the music industry and society, experienced the frustrations of expectations and assumptions, and understood the power of being seen.
My journey has been marked by self-acceptance, liberation, and an unwavering determination to challenge systemic barriers. I stand proud as a queer person of color, unapologetically embracing my truth and using my voice to drive change. Ultimately, my pride isn't just about self-affirmation but also about inspiring, empowering, and igniting change for the broader queer community and beyond. – Mike Taylor
— —
— — — —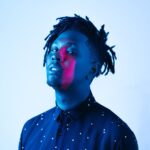 © Catie Laffoon 
:: Stream Mike Taylor ::
---