In honor of Pride Month, Atwood Magazine has invited artists to participate in a series of essays reflecting on identity, music, culture, inclusion, and more.
•• •• •• ••
Today, Flesh Eater's Zwil AR shares their essay, "In Fostering Community, We Find Our Voice," reflecting on their journey finding companionship in a southern city, building on the support of allies, and creating space for queer weirdos like them, as a part of Atwood Magazine's Pride Month series!
Borne of a desire to bring darkness to light, Flesh Eater is a band that seeks to congregate those with hidden hunger, such that what hides deep within us can be released & soothed by music; by using religious language and aesthetic as a framework for acknowledging the internal contradictions which plague us, Flesh Eater's sour-sweet art-pop expresses hope and love in the midst of cognitive dissonance.
Flesh Eater was formed in Nashville in 2015 and has been in constant transformation since, from their debut live EP that captured their beginnings as a psych-pop outfit to their 2021 industrial techno flavored studio session, peppered in between with notes of dark ambient, harsh noise, and catchy, electro-clash & post-punk-inspired art-pop, the Triune continuously showcases their versatility and adventurous, no-holds-barred spirit, all rooted in an inspiring love for what music is and could be.
Be not distracted, dear Votary; Flesh Eater is merely a simulacra of Their Deity, a Triune of Prophets featuring Zwil AR (they/them) on synths and vocals, Maxwell Zikakis (he/him) on bass & synths, & Blake Patterson (he/him) on drum kit & machines. Their upcoming debut LP will find You when You need It most; for now, the Triune has 8 Releases.
•• ••
"IN FOSTERING COMMUNITY, WE FIND OUR VOICE"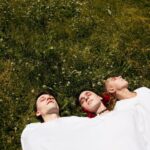 by Zwil AR, edited by Blake Patterson
"Reflecting on the spirit of queer pride prompts me to remember and share the things I celebrate.
There are countless advantages inherent to queerness that aid in forming strong, supportive, and accepting communities for queer folks and allies – our aptitude for and dedication to authenticity; subsequently, our malleability: that quality that keeps us open to transformation, eschewing the idea of absolute truth in favor of keen judgment; and in turn, our tenacity, which allows us to access our power to fight for the advancement of humankind. I've found that my fellow queer weirdos of Nashville's underground and the inclusive allies who elevate us in earnest embody this spirit of pride. They have provided me a vehicle for sharing the unique, queer narratives interwoven into my music.
I've spent the better part of a decade in Nashville; relocating from a smaller, southern town revealed a varied spectrum of queerness unbeknownst to me. Queerness however, can't be the sole basis for compatibility. Just like any other people group, maybe even more so, the variety of perspective and expression is kaleidoscopic. Though I've never been turned away from a queer-inclusive space, it took me a while to find my people. I began by watching and following, clasping the hands of friends and taking a seat in Nashville cultures that, while to some I still hold valuable ties, comprised folks to whom I didn't relate. It wasn't till I began formulating an artistic vision all my own, sharing that and collaborating with others to bring it to life, that I truly felt seen in the scene. I found folks who, though not all queer, shared that quality of malleability, allowing us to comprehend each other's experiences both familiar and novel. My first bandmates, Maxwell Zikakis (who is with Flesh Eater to this day), John Ottenlips, Marc Greenspon, & Paul Daleo, laid the foundation for the respect and affability I should expect from cis-het collaborators.
My partner (and at the time of this writing, my fiancé <3), Blake Patterson, has been instrumental in this form of self-acceptance that requires one to pull others into my world and in turn, step into theirs. When Blake joined Flesh Eater in 2017 (around the same time we began working together on our label, Banana Tapes, and our electroacoustic/musique concrète project, secret friends), we found ourselves yearning to fill a hole in the community I had been skirting around for 4 years. While there were spaces for (or including) more established forms of queer expression – drag, singer-songwriters, country, pop, blues rock, indie, hardcore, and punk – where was the avant garde, the performance art, the electronic, the experimental? Allies who accepted our weirdness alongside theirs, integrating us into their events & giving us their music to press on tape – Skin Tension, Neon Black, Abstract Black, Stan Richardson, Joseph Page, the Mouthhole, Will Hicks, Diatom Deli, Todd Kemp, to name a few – bolstered our courage to, in a city where daily queer existence is regularly seen as ostentatious, step up and build spaces where queer folks are encouraged to thrive in mere being.
Even at the beginning, we were not the only people in Nashville prioritizing queer folks in booking and attendance, though we have made an ardent effort for that priority to be immanent, rather than simply relying on it to meet our goal. What we do is not something you can find out about by googling "queer friendly events / queer music in Nashville," rather it's the n.o.t.a.f.l.o.f. on the flier, the rhetoric in the description that forbids harassment, the content of the work being presented that gives meat to our efforts. In the body of work we've released on our label and the bookful of LGBT+ artists we've had the pleasure to play alongside is a sea of people whose authentic existence has given us the breadth to find a unique voice in our music. We're met with humbling curiosity and enthusiasm as we produce recordings and flock to queer-forward venues; it seems now that every day I turn to meet a new, supportive, queer face.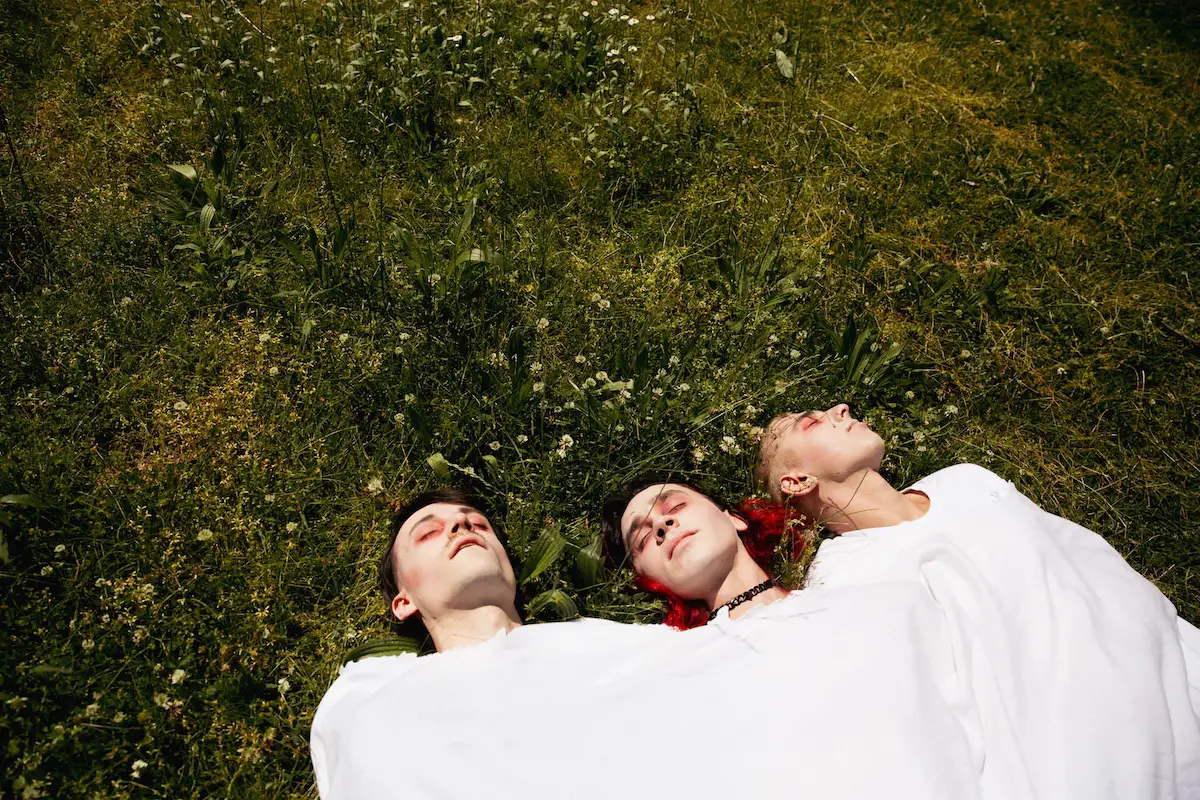 Our passion for music has been stoked further by the recent influx of non-mainstream-ilk artists to Nashville, which fills out reemerging house shows and a burgeoning rave scene. In these spaces, it's easier to count how many people aren't queer. Acceptance is the air in the room, and queer are the lights around us. We dance to the likes of DJs Swanlake, Kittenhouse, Powderpost, Urangel, & Volast. They've encouraged us to keep our fires burning, curating and getting involved with events that showcase incredible queer artists like Klypi, Eyebrow Dog, DFitz, Ed Schrader's Music Beat, Medusa's Hairdresser, MAN ON MAN, Blu Anxxiety, Anna Orchid, Sundaes, Andie Billheimer, SONATORE (RIP), Lung Cancer Speedrun, Eve Maret, and Freak Daddy.
We are proud of these people – of us because we persist. As LGBT+ people, we continue to shape our culture, wherever we are, despite the oppression of patriarchal capitalism that tempts us to give up and just work. Without the guarantee of an income or expectation of profit, we create thought-provoking and poignant music that pushes boundaries just as we do. We create to bring together and strengthen our community, lifting our peers and allies up for a more empathetic artistic experience. We act to ensure the spaces we occupy are intolerant to bigotry and aggressive behavior to kindle the liberated self. It is our nature. It is, I believe, what music is about. – Zwil AR
— —
— — — —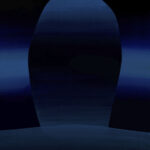 © Mariana Souza
:: Stream Flesh Eater ::
---