In honor of Pride Month, Atwood Magazine has invited artists to participate in a series of essays reflecting on identity, music, culture, inclusion, and more.
•• •• •• ••
Today, LA-based singer/songwriter Mike Maimone shares his essay, "Pride and Privilege," about how living authentically is an ongoing personal journey that affects more than just the traveler, as a part of Atwood Magazine's Pride Month series!
Mike Maimone, an LA-based artist who recently relocated to the city of angels from Nashville debuts his brand new album, Mookie's Big Gay Mixtape, a multi-genre collection of songs that fully radiates all of life's emotions, ranging from love and loss to having fun with disco-centric club bangers and jazzy rock tunes – all just in time for Pride.
Always laced with a bit of comedy and sarcasm, Maimone's latest music is a spattering of genres, tapping into a range of emotions experienced through major life changes in recent years, including the pandemic, ending one love, finding new love, and more. "Although it's very different from my previous albums, it turns out that a patchwork of songs is the perfect way to tell the story of the past few chaotic years," he says.
He's been featured on NPR, American Songwriter, Pride.com, Relix, Nashville's Lightning 100, Rock and Blues Muse and more.
•• ••
"PRIDE AND PRIVILEGE"
by Mike Maimone
"I liked him before he got all political" is a criticism I've heard of the shift that took place in my music around 2016.
What that means is: "I liked him before he got all gay."
When I started my keys-based garage rock trio Mutts in 2009, the first song on our first EP was called "Stolen Bricks," about the predatory lending practices that caused the 2008 financial crisis. So yeah, I've always been political.
But I wasn't always out. The last track on that EP is a ballad called Uncivilized, using "she" pronouns for my love interest. I was 27, only a few years removed from my "maybe I'm bi" phase, and still in the closet to everyone but my boyfriend and my band. So my fans at that point assumed I was straight.
Over the next 6 years, Mutts released 4 albums and 4 more EPs, and averaged over 100 tour dates/year. With our quirky blend of piano and heavy distortion, we were filling dive bars with rowdy crowds ranging from punk rockers to theatre kids.  I was getting more confident being a gay man, navigating the most personal journey of coming out – to the other bands we toured with, to my friends, then to my family. The fans who listened closely to my lyrics followed along… In 2013 our double album Separation Anxiety / Object Permanence was influenced by my trepidation about coming out. But the lyrics were still veiled.
Life as an independent musician isn't easy. But between 2014 and 2016, things got pretty damn hard. The man I had been with for 6 years finally got tired of me chasing my dream, and I had to move out. The bar I was gigging at weekly closed. Our tour van died. Our drummer left the band. Mental illness in my family began to escalate tension back home. Trump got elected.
At that point I decided to lift the veil. Things were too heavy to be indirect anymore. I wanted to make music that was loud and proud. I started writing Mutts songs like "I'll Be Around," about being there for people like me, who needed a little help to live our authentic lives. I revived my solo project with the mission of making funky and fun music that was up front about my sexuality. My first EP has a song called "Clear Black Night" about hitting on a straight guy. It happens. Why not write a song about it and normalize it? My most personal of journeys continued – from being out, to making sure people knew I was out.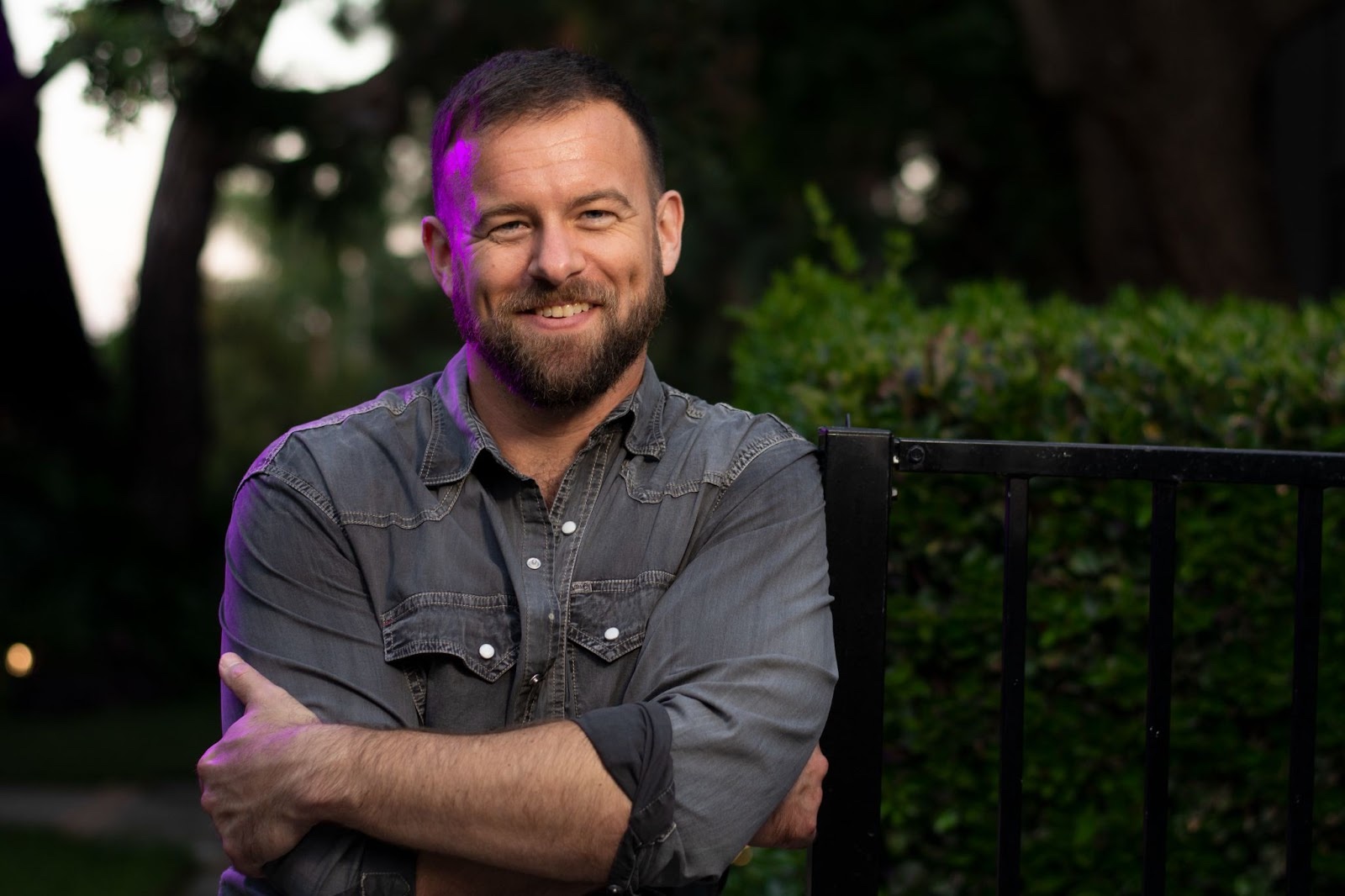 This is where I started to lose some OG fans. From 2016 to 2019 certain familiar faces became absent from Mutts shows. And although most Mutts fans appreciated my new solo sets, others didn't. This wasn't an overnight occurrence; it was a slow reveal of certain people's true colors. I would fire back when someone would say something to the effect of, "The gays on the parade floats do more to hurt your cause than help it." And people don't go to rock shows to get put in their place.
I consider these unfortunate interactions to be the turning point in not just my career but my life. My personal journey became about more than myself. I realized that it's actually people like me – the cis-gender, straight-passing white males – who were hurting the cause by not being on more parade floats. Metaphorically speaking, of course. It would be a boring Pride parade if it were full of grubby-looking band dudes in black tee shirts. But that was part of the transformation, too. I replaced my closet full of black band tees with a rainbow of colorful suits and shirts (incrementally, of course; I didn't have a Queer Eye budget). The wardrobe was just the outer packaging of celebrating my gayness and checking my privilege. I resolved to do my part to increase visibility and awareness for everyone in our diverse queer community.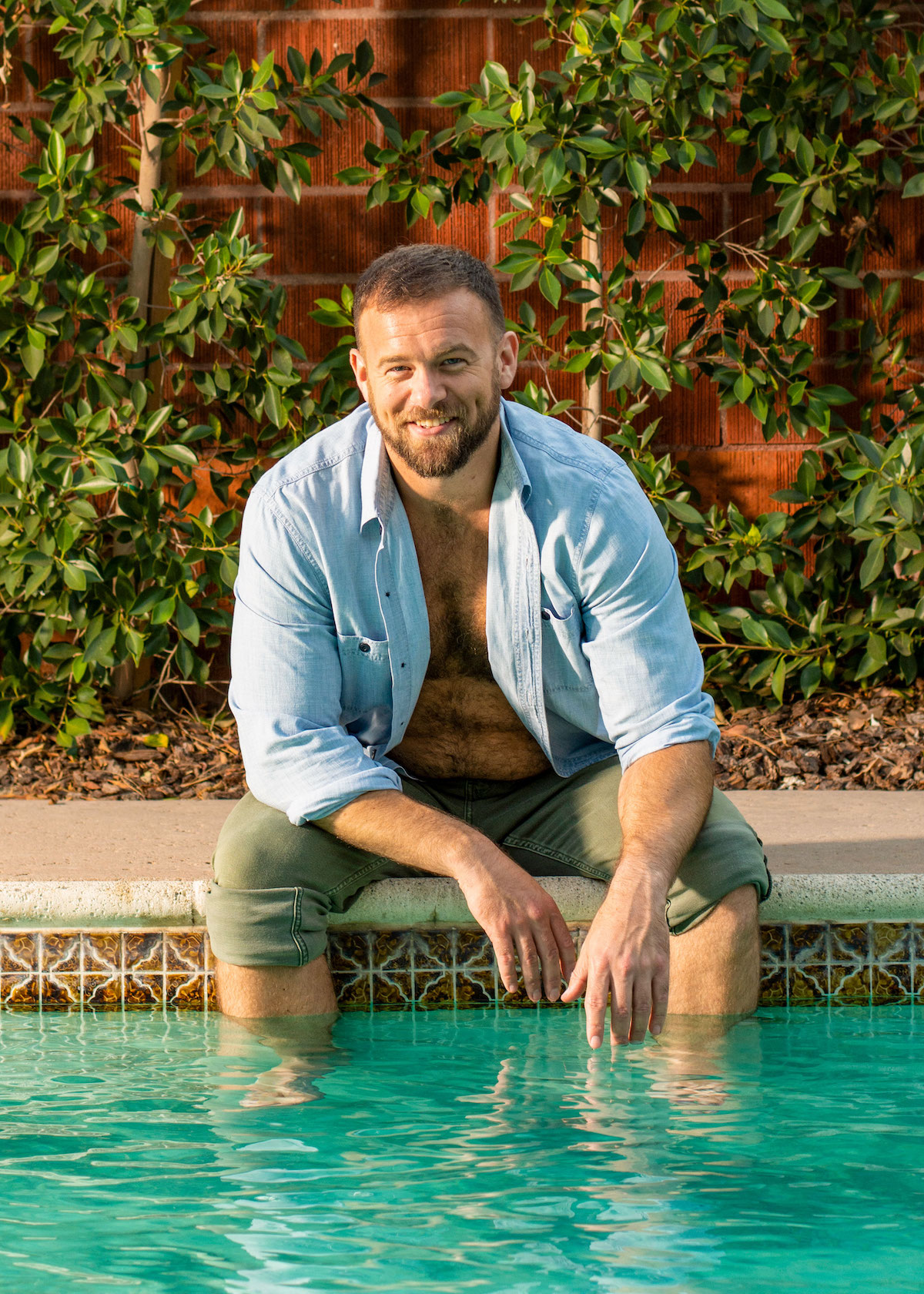 Then in 2022 I fell in love with a champion of our culture, and realized how much further I could go.
Howard Bragman was never in the closet in his professional career, beginning in 1978 in Chicago, IL. At that time, especially in the Midwest, it was an act of defiance simply to be out in the corporate world. But he took it so much further. He moved to LA and started his own PR firm in 1989 with the mission of supporting queer causes pro bono. His mentors warned that this would scare off the mainstream clients needed to keep the bills paid, and he'd go under quickly. But he achieved his vision; he built the largest entertainment PR firm in the world while serving the LGBTQ+ community, earning awards from GLAAD and AIDS Project Los Angeles for his efforts.
When Howard and I met last year, I had just recorded Taste U and was preparing to release the music video. But I was hesitant. Touching myself in bed, comparing a communion wafer to the forbidden fruit of Genesis? My new path of fun and openly gay music was reaching personal and political territory. I felt vulnerable. And Howard loved it. He said it was genuine, clever and intimate. He encouraged me to lean in.
My new album, Mookie's Big Gay Mixtape, is the culmination of leaning in. It is the most undeniably out album that I've released yet, and it feels incredible. The cover art is a drawing of me naked, riding a giant bear named Howard into a new level of authenticity. Louder, prouder – another step on my most personal of journeys. – Mike Maimone
— —
— — — —
 © courtesy of the artist
:: Stream Mike Maimone ::
---