Every Friday, Atwood Magazine's staff share what they've been listening to that week – a song, an album, an artist – whatever's been having an impact on them, in the moment. Here's this week's weekly roundup!
— — — —
— —
:: "Your Average Kind of Guy" – Dr. John ::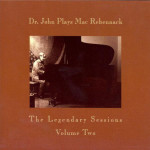 It's never easy to lose a legend, so when I heard that Mac Rebennack—better known as Dr. John—died today at the age of 77,  there felt like only one true way to honour him: Dim the lights and fire up my favourite song: "Your Average Kind of Guy" from Dr. John Plays Mac Rebennack The Legendary Sessions Vol. 2.
A different style from his usual eclectic, jaunty New Orleans music—see "Such A Night" for an example of classic Dr. John—"Your Average Kind of Guy" finds Rebennack alone at a piano, lamenting the luck of the everyman. The piano is lush and easy, while his voice carries a hint of his downtrodden struggles: "I hate the way I stay in debt, I love the girls that I can't get, A dollar now ain't worth a dime, But I'm too scared to plan a crime."
However, like all good Dr. John songs, it's sung with a tongue fixed firmly in his cheek. After all, who else could blow you away with Nola-style honky-tonk piano while straight-faced singing "I'm overworked and underpaid, Under loved and over laid, Oh, me, me oh, my, I'm your average kind of guy." Long live the Nite Tripper.
:: WILSN EP – WILSN ::
WILSN's self-titled sophomore EP is raw and pure – a cathartic experience of self-actualization and the cultivation of inner strength. Soulful grooves and pop melodies blend together with striking finesse, supported by cool pianos below and WILSN's heated voice above. Featuring previous singles "Home" and the impassioned anthem "Fight Like a Girl," WILSN's six songs are empowering and inspiring: The product of overcoming obstacles and learning the hard way, channeled into accessible calls to action and reclamations of one's body, mind, and spirit. While opener "Do This" proves itself a fun, light, and easily repeatable singalong, the moment of true bliss on this record comes in the fiery exclamations of "Fight Like a Girl" – where WILSN lets herself loose like never before, submerged in explosive, full-throttle choruses that speak to the frustrations, ire, and strength of her gender.
:: "Red White and Black" – Jesca Hoop ::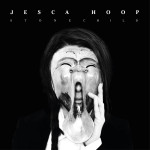 My very favorite thing about Jesca Hoop is that she always sits just outside of the grid. Her music is a beautiful blend of folk and Americana, and it is often otherworldly and strange, with unexpected time signature shifts and melodies. The latest single from her upcoming album, STONECHILD, is an eerie song which she says is inspired by the connection between antebellum South and the present day prison-industrial complex. She shared several jumping off points for the song with Consequence of Sound, which include bell hooks and the Netflix documentary 13th. The song has a haunting, spare melody which shifts and turns over a simple guitar line and subtle drums. It opens up on the chorus, where she collaborates with the group Lucius, to create a resonant choral effect. The song's arrangement and production are tight and close, and it's difficult to listen without a mounting sense of anxiety – which is exactly what the song's content should evoke in the listener, at the least. It's yet another wonderful offering from Hoop, and I can't wait to hear the full album.
:: "Hurry on Home" – Sleater-Kinney ::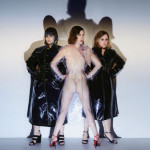 Last Friday (31st May), with music from people including Miley Cyrus, King Princess, and Cardi B, was what some could call an explosive day for female releases. And also on that list? The return of Sleater-Kinney, the American trio who vehemently made their initial presence as part of the feminist-driven riot grrrl movement of the 1990s. "Hurry on Home" is the first single to be taken from their new album (release date not yet announced) which, mmmyeah, is produced by St Vincent.
You Know I'm
Unfuckable
Unlovable
Unlistenable
Unwatchable
But just hurry on home to me
I've made more space for you
"Hurry on Home" is both fierce and sensual, assertive lyricism combined with revved-up groove, and its accompanying lyric video is of messages appearing in an iPhone chat- texts like 'i thought we were on a break?' and 'she means nothing' appearing as responses in between the lyrics. This new chapter for Sleater-Kinney doesn't feel tinged with nostalgia (as Bikini Kill back are playing shows, the relevancy of the riot grrrl movement is being put more into the spotlight) but very of-the-moment, made more so by the aura of empowerment that comes with a St Vincent touch.
:: Kick – Dave Hause ::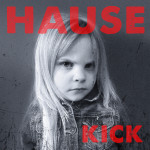 Shoutout to Showtime's Billions for having some of my favorite music on TV right now.  The penultimate episode of this season featured "Saboteurs," one of the singles from Dave Hause's most recent record Kick.  Hause has been chipping away for the past few years, and I feel he hasn't really gotten his proper due.  An influential singer-songwriter who writes great Americana-punk in the vain of Tim Barry, Brian Fallon, and recent Laura Jane Grace, Hause's songs here are about recapturing the American Dream in a world where it feels dead and buried.  This is evident from the first chorus of "Eye Aye I:"
I used to be bold.
Hause also captures a certain degree of the frustration so many of us have seen in American politics with his lyrics, and though he's not as direct as calling the president a "Dirty Fucker" like on Bury Me in Philly, "Saboteurs" and "OMG" adapt a sort of Father John Misty-I Love You Honeybear nihilistic romance.  As Josh Tillman sang, "You're the one I wanna watch the ship go down with,"  Hause has "My American girl and I, watching the world burn down" and "Baby, let's be saboteurs."  Just as the final song approaches, I'm reminded of what Hause's songs have always made me feel; they're about bailing water out of a boat with a hole in the bottom.  Even though there's a sense that things may not get better, you have to keep trying.  "Hallelujah, we're alive.  It's bearing down."
:: "Nightmare" – Halsey ::
If there is something Halsey is known for, it's her far-from-ordinary release campaigns. From pop up shows to hidden stories behind her lyrics, she embraces this mysterious girl persona that has seemed to work pretty well so far. Her latest single caught my attention before the song was actually released, when she put up posters with hidden lyrics in several cities around the US, encouraging fans to go and find them. As soon as the song was out, I was already caught up in this whole Halsey universe of secret doors and enigmas.
I, I keep a record of the wreckage of my life
I gotta recognize the weapon in my mind
They talk shit, but I love it every time
And I realize
I'm no sweet dream, but I'm a hell of a night
That I'm no sweet dream, but I'm a hell of a night
The lyrics are tinged with some sort of dark girl power, with the artist making it clear that she is not going to be tamed, and that being a woman isn't a synonym for being a pushover. Sonically, it seems like a return to the obscurity characteristic of her first album, BADLANDS, which I was captivated by since day one.
— — — —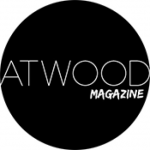 ---
:: This Week's Features ::