Multi-instrumentalist and songstress Lyndsey Gunnulfsen (PVRIS) proves herself a "GODDESS" through a pop-rock anthem of self-empowerment and feminine resistance.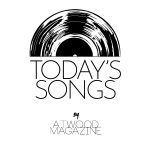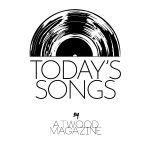 Stream: "GODDESS" – PVRIS
---
---
Looking back at the art of the '70s-era women's liberation movement and the riot grrrl subculture of the early-'90s, feminist themes in music and art are nothing we haven't already seen before.
Being at the forefront of news media and pop culture in the twenty-first century, the movement has vastly expanded to become a source of inspiration and empowerment for all female artists, regardless of medium, style, or genre. This time, however, it's more than just a means of championing them– it's a rallying cry to address (and subvert) the misogynistic cultures of artistry and showbiz.
Empowering, electrifying, and endorphin-rush-inducing, PVRIS' latest single, "GODDESS," is "a celebration of femininity, all shapes and forms, and a cathartic, guttural scream," in the words of frontwoman Lyndsey Gunnulfsen, better known under her moniker, Lynn Gunn. Just as lyrically impactful as it is sonically infectious, the track is equal parts social commentary and explosive dance track.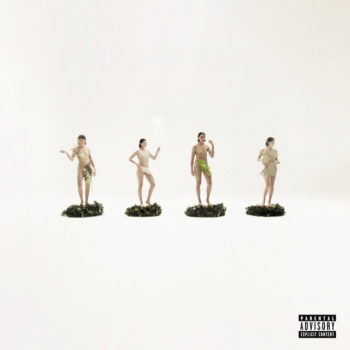 I don't know who your god is
But I'm a goddess
So hypnotic
I'll write you a sonnet
You know I got it
So I flaunt it
Said you wanted iconic
I've been iconic since I started
I keep climbing and clawing
(This shit is so exhausting)
Released January 26, 2023 via Hopeless Records, "GODDESS" follows past launches of the adrenaline-filled "ANIMAL" and dreamy "ANYWHERE BUT HERE" back in October 2022. Opening with boot-stomping rhythms, raucous guitar riffs, gritty vocals, and a slight dash of hyperpop, Gunn has no intention of easing listeners in, and she makes it abundantly clear that she's to be taken seriously from the jump. Hypnotic, iconic, and electronic, the singer's audaciousness and unapologetic braggadocio are on full display, with agnosticism toward both genre and faith.
There's no denying that PVRIS has been met with numerous accolades and adoring audiences since its first inception a near-decade ago; from the debut album White Noise's global commendation in 2014 to All We Know of Heaven, All We Need of Hell charting on Billboard's Top Alternative Albums in 2017, Gunn's rise to prominence has only shot upward as she's progressed further down the line in her artistry and career. But, for a queer female artist, calling any of these feats "easy" would be an outright lie – as she candidly admits in "GODDESS," being iconic is, more often than not, exhausting, especially when life deals you certain cards.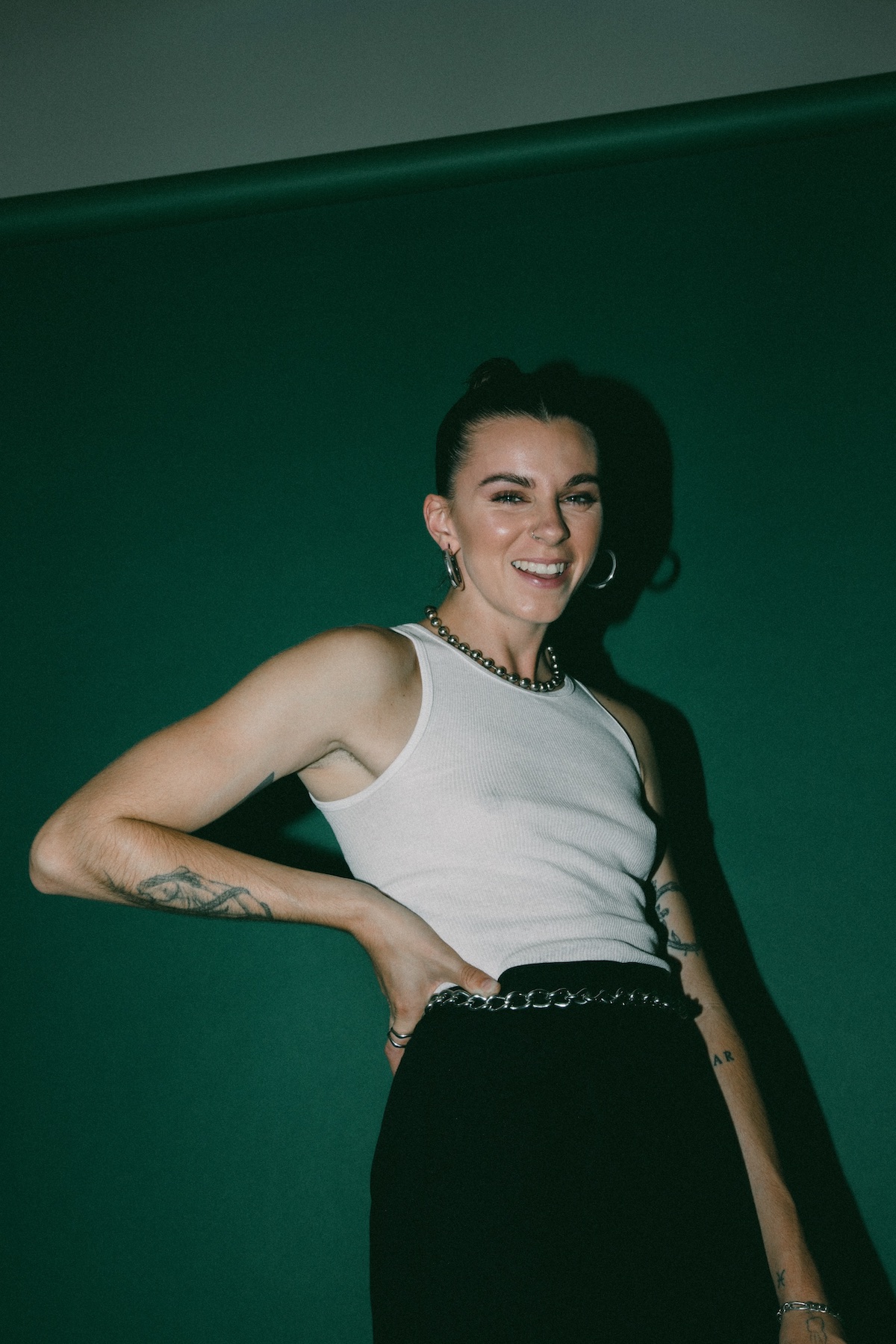 Ooooo la la la
So divine and entertaining
Ooooo la la la
I'm on fire and you can't tame it
Like the hot, untamable force of nature, Gunn erupts into flames of raw emotion and energy, brashly blazing paths of defiance and unrest in places they wouldn't otherwise be found. Aggressively building to a fever pitch in the scream-along-worthy chorus, she asserts (and certifies) herself as a divine and unashamed wildfire.
Dance Goddess dance
From Toledo to Japan
You got wings on command
You can fly like no one can
So come back from the dead
Keep 'em guessing Lazarus
Is she a wo- or a man?
(I'm a mother fucking brand)
The lyrics of "GODDESS" are both worldly and otherworldly; riddled with complex layers of nuance, subtleties, and symbolism, the songstress reflects how, likewise, femininity is nuanced, subtle, and symbolic.
Gunn's lyricism takes a turn for the feminine and fantastical in the second verse, yet she manages to preserve the fiery fierceness of the song as a whole. An ode to her affinity for the androgynous, and a middle finger to the traditional binary of gender expression, PVRIS finds herself transcending labels, stereotypes, and expectations. "Wo- or man," one thing is certain, and that is that the artist refuses to be confined by the traits assigned to her by society.
Dance goddess dance
It's hypnotic it's a trance
I said dance goddess dance
It's your body fuck the man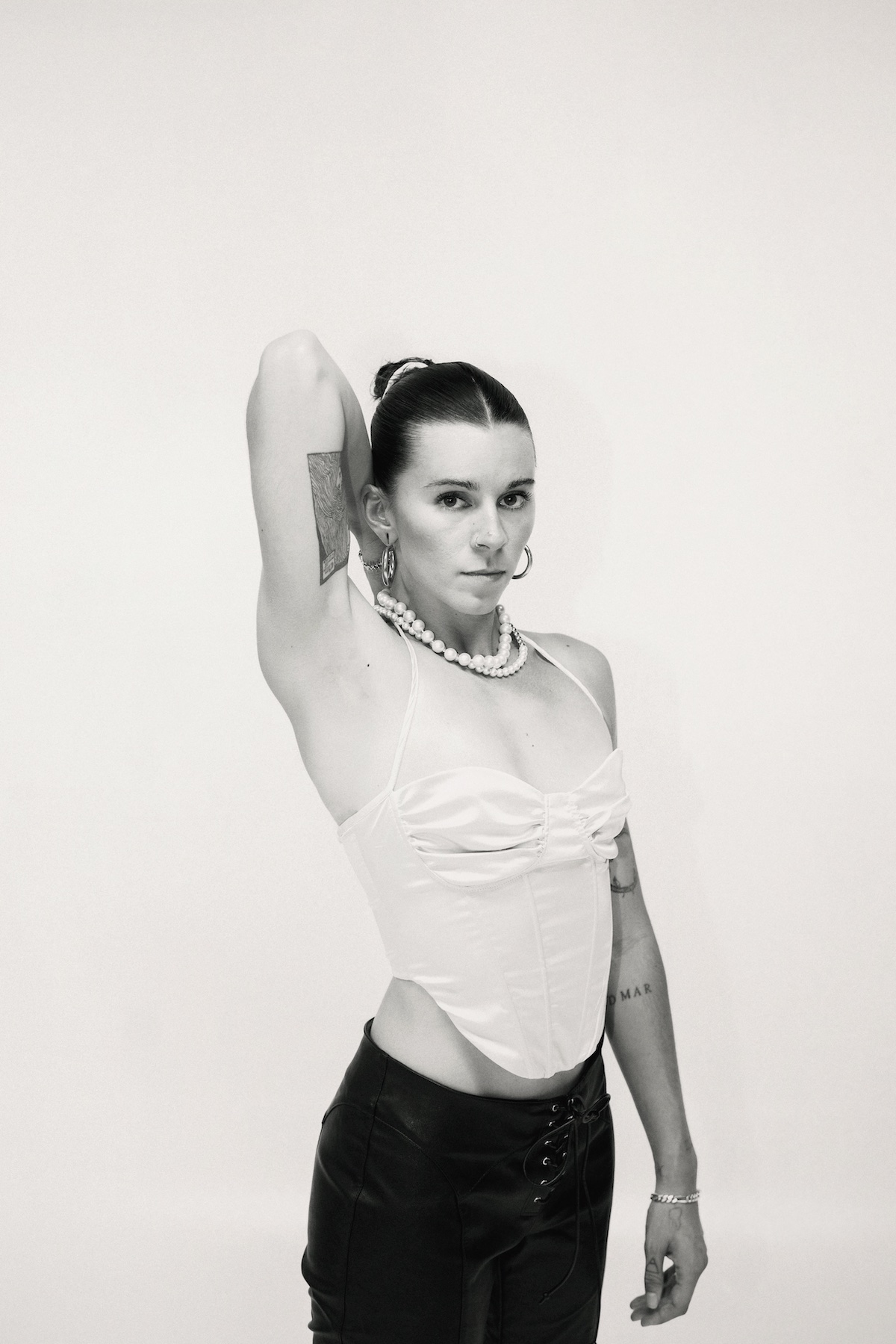 Commanding attention, awe, and admiration, Gunn doesn't just seek to empower others and shine in her own light– she goes even further to reject and criticize patriarchal perceptions and messages. A breath of fresh air in PVRIS' discography, and more broadly, modern alt-pop, she continues to push, warp, and blend boundaries both lyrically and sonically. Boxes and labels clearly don't mean much to her, but if Lynn Gunn had to be described in one word, it would be none other than "GODDESS."
Amidst busy tour life in Europe and plans to play Sad Summer Festival in North America this summer, PVRIS has alluded to newer, heavier, and riskier music in the works for her fourth studio album. "I really want to emphasize that there's a lot of range and dynamics to what PVRIS can do," she shares.
It's a huge step away from what many are acclimated to hearing from the artist, but with the range, dynamism, and flair in "GODDESS" alone, there's no doubt that what PVRIS has in store will be just as irresistible.
— —
Stream: "GODDESS" – PVRIS
---
— — — —
? © VESSED
:: Today's Song(s) ::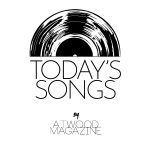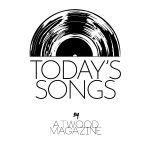 ---
:: Stream PVRIS ::