Laura Zarougian dwells in a space of reflection and reckoning on "Back to Me," a charming, churning, and emotionally charged outpouring of raw humanity and deep, inner longing.
Stream: "Back to Me" – Laura Zarougian
---
Driving around that old make believe, wanting you to show me what it felt like to be free…
There's a heavy ache creeping in from the edges of Laura Zarougian's new single.
It's the heartfelt yearning of nostalgia, mixed with the heavy weight of a soul's isolation that, thanks to the past few years, we all know oh-so-well. Zarougian's dusty desert folk is the perfect vessel for this emotional upheaval: Her voice is a wellspring of feeling, and her guitar work is at once tender, tempered, and turbulent. The Chicago-based singer/songwriter dwells in a space of reflection and reckoning on "Back to Me," a charming, churning, and emotionally charged outpouring of raw humanity and deep, inner longing.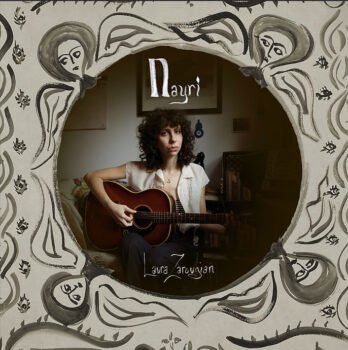 knockin' at my door
standing tall
acting like those four years
never happened at all
well we could go to the beach
but the car broke down
that's alright, i'll bum around this town
and oh, have you forgotten something?
and oh, have we all forgotten something?
'cause everybody knows
that you don't look back for nothing
Atwood Magazine is proud to be premiering the music video for "Back to Me," Laura Zarougian's second single and the latest track taken off her forthcoming debut album, Nayri (independently out September 15, 2023). A recent Hudson Valley, New York transplant by way of Chicago, Brooklyn, and before that, Armenia, Zarougian debuted earlier this year with "Cairo," a song that speaks to her own Eastern European and Middle Eastern heritage and history, while introducing her evocative, soul-stirring folk sound. She calls her style "Armenian Cowgirl," she says, "because the themes are often about the stories of my ancestors, through my own interpretation of the American music I love."
We can certainly hear that on her latest release, which explores the ways in which others ebb and flow around us. "People come back into our lives unexpectedly – we can look to the past, try to piece it together – but like many things, sense can't always be made of paper puzzles," Zarougian told Americana UK about "Back to Me."
"Back to Me" is a particularly gorgeous country-folk song full of sweet vocal melodies, soothing pedal steel licks, and a driving, dynamic drum beat. It's a song built on the desire for understanding and a passion to move onward – a sentiment we can all appreciate at this juncture in time.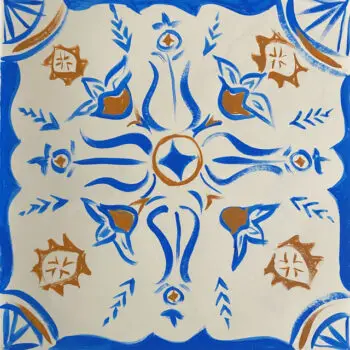 Shot during the lockdowns of 2020, the "Back to Me" music video feels warm and homegrown, and sees Zarougian playing a plethora of parts – to the point where, through some clever, lo-fi video trickery, it appears as though she's playing the guitar, bass, piano, and drums with four different versions of herself.
"Mike (my drummer and now husband) and I came up with the concept for the 'Back To Me' video mid pandemic," she tells Atwood Magazine. "We were fascinated with turning reality on its head, a reality which at that time was quite dystopian and isolated. Without my bandmates, we created a world which was populated by many versions of myself. I will say that I became a much better drummer from running the song dozens of times – thank you for the lessons, Mike."
Full of a fire that can't be tamed, "Back to Me" resonates in all the right ways.
Aching from the inside out, it's a song of depth and character, passion and pain. Watching Laura Zarougian's music video exclusively on Atwood Magazine, and stay tuned for more from this stunning singer/songwriter as she prepares to release her debut album.
Nayri is out September 15, 2023!
— —
Stream: "Back to Me" – Laura Zarougian
— — — —
 © Laura Zarougian
:: Stream Laura Zarougian ::
---