Cloud's third album 'Plays with Fire' is a spiritual journey through intimate darkness, a poignant and beautiful experience of vulnerability and solitude.
— —
They say when you play with fire, you'll get burned – but like many life lessons, some things are better learned through experience. At some point in our lives, we have to play with fire: We have to get burned. We'll confront the darkness in ourselves, and come away with a better understanding of who we are, where we are, why we are, and perhaps how we want to be. Cloud's new album Plays with Fire is a deeply introspective, enchanting record that throws itself deep into darkness.
Listen: "Plays with Fire" – Cloud
[soundcloud url="https://api.soundcloud.com/playlists/460508820?secret_token=s-mGjPR" params="color=ff5500&auto_play=true&hide_related=false&show_comments=true&show_user=true&show_reposts=false" width="100%" height="450″ iframe="true" /]
---
Atwood Magazine is proud to be premiering Plays with Fire, the third album from Cloud (out everywhere 3/9/2018 via Audio Antihero). The moniker for Los Angeles by way of Long Island artist Tyler Taormina, Cloud first introduced his colorful disarray with 2013's debut album Comfort Songs. A dynamic, personal and diverse set of songs awash with vivid imagery and ear-catching sounds, Comfort Songs set what is perhaps one of the best precedents any artist could establish: The understanding that no two songs will ever sound alike.
2015's Zen Summer (Paper Trail Records) found Cloud reaffirming that notion, zeroing in on certain feelings while he continued to expand his musical breadth. His exploration of ambience and mood resulted in an album that is at once relaxing, lilting and engaging – a little out-of-body adventure. Thus it's no surprise that Plays with Fire finds unity in chaos: Cloud has taught us to expect the unexpected. He's like a seasoned aircraft pilot; no matter what turbulence comes our way, we feel safe with him at the helm, and we're confident that he'll see us through safe and sound.
That's important to keep in mind when riding Plays with Fire, whose embers tend to flicker and wane. By far Cloud's shortest and most cohesive album to date, Plays with Fire embarks on a 32-minute journey through sadness, doubt, nostalgia and regret. Cloud appears tired and disengaged as he swims through darker corridors, dragging his feet while searching for satisfactory answers to rhetorical questions.
To his credit, Cloud doesn't shy away from any of this – in fact, he's quite open about it: "This album is called Plays with Fire, which is a code that overtook me in the years of writing and recording it," he tells Atwood Magazine. "Like any other album I've done, I wanted to document my experience in order to cope with and understand it. The Cloud albums can all be considered different volumes of a journal documenting a spiritual path. This album follows Zen Summer, which is a time in my life that I feel was closest to what I'll call grace, or at the very least, wisdom. Plays with Fire is somewhat of a heavy hearted follow up. It's about being knocked off of the high horse of grace and realizing that sometimes taking two steps forward can still leave you feeling as lost as ever."
Plays with Fire is also Cloud's most intimate, emotive, sonically wondrous and lyrically beautiful record to-date. Somber opening track "Happer's Laugh" sets the tone: Propelled by warm, distorted feedback and an acoustic guitar pattern we might expect from Fleet Foxes, the heavy song washes over our bodies with poignant and powerful melancholia. Cloud's voice melts into the murky waters:
true strength needs love to ease violence
your eyes are love mixed with bullshit
and the cost of true strength is two
you were born with one and a few
then Delphine saw
a green flash on the coast
I heard in song there is one more
in doubt there lies turns out, I'ze wrong
something's gotta go
– "Happer's Laugh," Cloud
It's no surprise that this song flows straight into the aptly-titled "Disenchanted," whose rhythm and pace are set by an actual series of clocks' ticks and tocks. Cloud questions the support of everyone around him – from friends to family, and ultimately to you, whom we can understand to be the protagonist's lost love… a special someone who is no longer in his life.
and to you,
could you love me like you used
to when we would share the dark
now it's just me in the dark
now it's just the dark in me
there's an end searching for an end again
somewhere in the search of self
played with fire and got (burnt)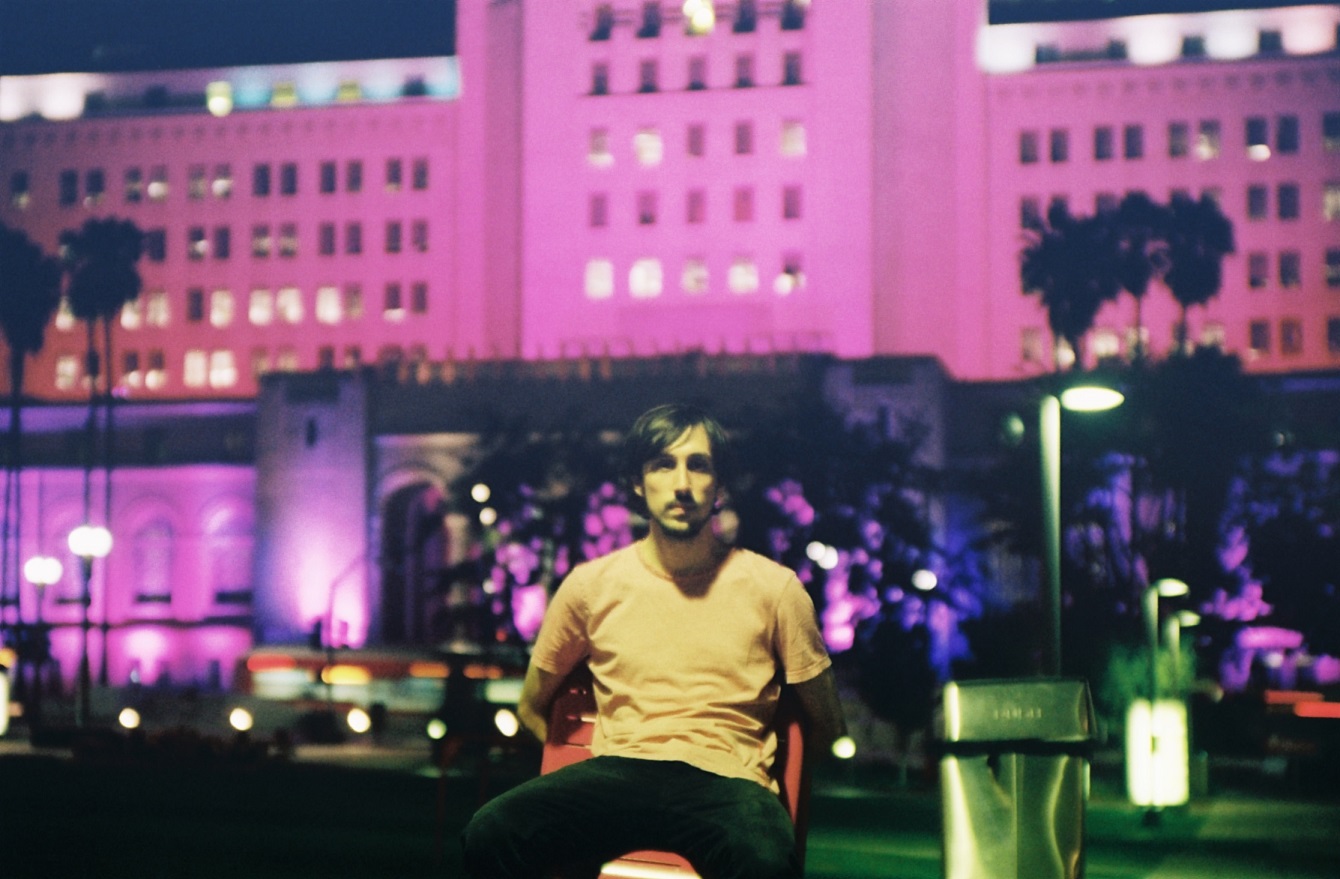 Plays with Fire dives down a dark rabbit hole of sound and emotion, brooding in solitude. Yet even the darkness can't last completely – prerelease single "Two Hands Bound" is lyrically cynical and self-condemning (ending with the phrase, an animal is what I've become), but otherwise sprightly and wholeheartedly uplifting! Cloud floats between nightmares and dreams, content to drift and dwell in his thoughts.
hey, i caught you smiling
and the way that I need you feels so juvenile
now we're taking our clothes off
and the way that I need you is the force of mankind
hey, she barely watched my guts pour out
and the way that I need her, it led to my life
now I want my face in marble
and the way that I need it is so juvenile.
– "Oh, So Juvenile," Cloud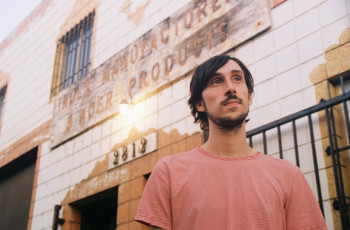 Taormina set out with the intention of being completely vulnerable on this record, and no one can deny that success. " I wanted to invite the listener into my world, into my living room as depicted on the front cover. I wanted to pour them hot tea and talk with them unendingly about those flames that have scorned us and that have given us warmth," the artist shares. "Since that prospect is somewhat unfeasible, I'd like for the audience to give the album a listen in the dark with headphones. Each song moves from one sound to the next as would a capricious bout or a long passage of time. The record begins with the disclaimer that is "Happer's Laugh." This song contains lyrics that summarize perfectly the logic of my suffering, but in such code that I'm not sure it will ever be shared with another. By the end the curtains close with "Mary Goes Mad Again," a gentle sigh with a gentle smile. A sort of resignation to mental unwellness and the mysterious disappearance of life and love. A humble recline before the glow of chaos. Some of the moments I'm happiest with are "Disenchanted" and "Me, Her & Lavender" but I hope you'll experience it your own way."
Keep expecting the unexpected, assume all our interpretations of Cloud's music are surface level at best, and know that however you choose to understand, appreciate, or consume Plays with Fire, you can't go wrong. Cloud's third album is a hypnotic experience that breathes both pain and life into a dark space. Poignant but nonetheless beautiful, Cloud's expansion into vulnerability and solitude may not be his most engaging work, but it's certainly his most powerful.
Stream Plays with Fire now exclusively on Atwood Magazine; the record is out on vinyl and digital March 9, 2018 via Audio Antihero.
— —
"We all listened to this record for the first time on February 17th, 2017 in my Los Angeles apartment in the pitched black darkness, no cell phones. The music wasblasting loud and there was barely enough room for everyone to sit on the floor of my living room where the cover photo was taken. Something was mov-ing around over our heads in the darkness, it felt right, like an angel of sentimentality. When the album was coming to its close I sensed that something tremendous was ending along with it, but I had no idea as to what…"
– album credits, Cloud
— —
— — — —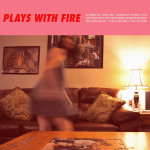 ? © Audio Antihero
:: Stream Cloud ::