People will always find a way to twist your story and misunderstand you. With "Tell Everyone," Newcastle's DELPHii reminds us that they're not worth of our attention.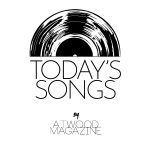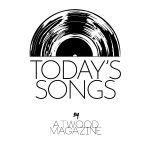 Stream: "Tell Everyone" – DELPHii
---
Having studied the culture (and language) of the ancient Greeks is the thing I am most proud of. They were a fascinating, enigmatic people, who came up with so many fairy tales and myths with meanings yet to be discovered. We're not going to tell you about gods turning into swans to seduce mortals and a girl turned into a spider because of her pride – although we urge you to discover these myths, as they are extremely fascinating. We will focus on a mysterious figure, between the human and the divine worlds. Even today, many legends revolve around the Oracle of Delphi.
Delphi is a lovely Greek city, best known in the past for its sanctuary of Apollo, the god of music, sun, poetry, and much more. It was a place to pray, to perform ceremonies and sacrifices to the god, but above all to consult the Pythia, the perfect medium between man and divine creatures. At first glance, the Pythia was a simple priestess, a means through which people could communicate with Apollo. Over time she became the most powerful woman in the world, able to predict and overturn the fate of entire empires thanks to her ambiguous prophecies. So much so that, according to legends, the original name of Delphi was Pytho.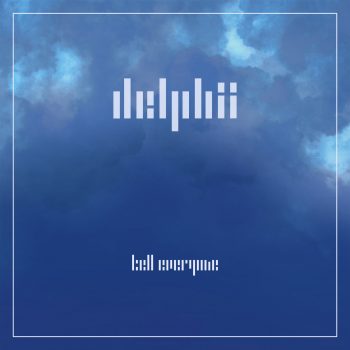 This immense power fascinates Newcastle-based artist Angelene Holmes, and inspires her when she decides to tell her story through music, giving life to DELPHii's incredible charm – which keeps on captivating in her latest single, "Tell Everyone" (released June 16, 2021 via Young Frau Recordings).
Like anyone after the end of a relationship, DELPHii knows just how her story can get twisted by the other person. We all are, after all, the villain in someone's story – or we become one, sooner or later. There's no real way to avoid it, except to shake it off and get on with your life.
That's exactly what Holmes does; she already knows the false things she's being accused of, but she knows how to be the bigger person and look forward to the future, kind of like a Pythia who has just predicted a major change to someone. She has not specified what it is, nor if it is positive: the consulter probably believes that luck smiles on him, but the priestess knows well that it is not so.
I'll always remember the day we went at each other
its like we had forgotten all we do for one another
and i wish it could be different now that we are done
i just didn't want to be who being with you i'd become
so you can tell everyone i'm done
you can tell everyone its my fault
tell everyone like you did nothing wrong
you can tell everyone my mistakes
run and tell everyone on rotate
because i don't own you
but i don't owe you
so you can tell everyone that it was all my fault
and you can tell everyone about your broken heart
you can tell everyone that i was in the wrong
i should've known that we would come to this right from the start
We can define DELPHii as a fascinating Pythia who surely deserves to become an increasingly powerful woman, given the determination with which she has overcome both physical and mental health problems. However, she takes this pain and from it she creates art that definitely doesn't go unnoticed, that tastes like a summer breeze brushing against your skin at the end of the day, perhaps on the beach. Literally, the most desired and loved feeling of the whole year.
Similarly, "Tell Everyone" is one of the most refreshing new releases of the moment. It fluently blends dream pop, psychedelic rock, and a gracious voice that nevertheless knows its worth – and surely needs to keep doing so, because the spiritual journey that awaits us with her forthcoming Lilac EP (out on July 16) is something we have to witness. We can't help but participate in the moment when this Brighton-based Pythia will gain the power she deserves, can we?
— —
Listen: "Tell Everyone" – DELPHii
— —

? © David Reiss
:: Today's Song(s) ::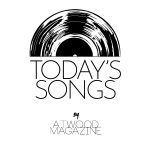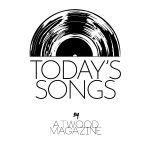 ---
:: Stream DELPHii ::