The weight of the world bears down on Pax Cultura's cinematic, emotionally charged, and achingly raw debut single "Heavy Machinery," an intense, hair-raising exploration of human nature and inner strength – not to mention a stunning introduction to this South London-based indie rock band.
Stream: "Heavy Machinery" – Pax Cultura
---
See this wall, it's paper thin; it stands between my darkest sins…
Are we fixable? Can we be healed?
The weight of the world bears down on Pax Cultura's debut single; emotions run rampant and contrasts collide as a weary soul tears himself open in a furious indie rock fever dream. Are we capable of change? Can we permanently alter ourselves for the better, or are we always prone to making the same mistakes over and over again; to reverting to old habits and falling back into toxic cycles?
Can that which is broken within us be made whole?
Cinematic, emotionally charged, and achingly raw, Pax Cultura's "Heavy Machinery" is an intense, hair-raising exploration of human nature and inner strength; of self-determination, the power of the human spirit, nature vs. nurture, and the mind vs. the body. Can resolve overcome innate proclivities? Can we undo and erase? The gentle and the searing coalesce as the UK-based newcomers unearth our inherent fragility, picking the soul apart piece by delicate piece in a song that aches, soars, and stirs something deep down inside. "I don't want these cuffs; I don't want this hate. Won't you tear it down? Won't you tear it away?"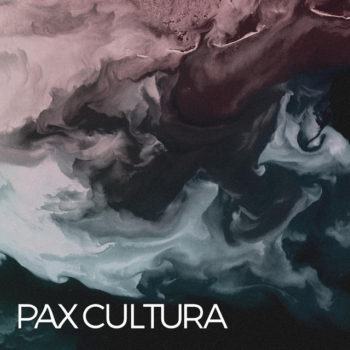 See this wall it's paper thin
it stands between my darkest sins
and my desires to please the king
this battle ground is deep within
Place your finger on my lips
drag it down, with darkness kiss
my resolution I feel it fade
intoxicated by this flame
Won't you, catch my fantasies.
I just want you to use
Heavy machinery
To break it all
Atwood Magazine is proud to be premiering the music video for "Heavy Machinery," a provocative song that hits hard and leaves a lasting mark – both on the ears, as well as on the mind. Comprised of Will Gray (vocals/keyboards), Katie Earl (drums), Zac Guy (guitar), and Alex Neil (bass), Pax Cultura released their debut single on March 3, 2023 via Salt House Records. Out for just over a week now, the song has been met with early acclaim as far as debuts are concerned, with UK-based site The Indie Scene praising the band for "carving a space for themselves in the indie rock scene with their unique first single."
Latin for "Peace Culture" (or "Culture of Peace"), Pax Cultura's four members hail from Cardiff, Surrey, Hampshire, and Brisbane. The band initially formed in university, and spent years "experimenting and refining" their sound into the hard-hitting, orchestral and atmospheric indie rock immersion it is today. The four-piece are now based in South London, and collaborated with engineer Andy Maxwell and string arranger Jamie Philokyprou to bring their first song to life.
And what an introduction: "Heavy Machinery" skips the pleasantries, diving straight into the depths that define us, shape us, and haunt us. "The lyrics speak to the overwhelming brokenness I can find in myself, often toxic habits or unhealthy ways of thinking that harm myself or others," Will Gray shared upon the song's release. "It often feels that no matter how much I know, they're not good for me; they seem to work their way back into my life, often feeling like there's a war raging inside me, my flesh against my spirit. This song was written as an acknowledgment of the pain of the mental battle, the allure of the darkness and the understanding that it's too big for me to handle by myself. For me that leads me to cry out for God to do a deep work in my life that's going to need some serious machinery to fix."
We hear this push-and-pull – or really, a push-and-push – play out both in Gray's visceral lyrics, and in his passionate performance:
Coursing through my veins like blood
this revelation thick like mud
i don't want these cuffs
I don't want this hate
won't you tear it down
won't you tear it away
You… catch my fantasies.
I just want you to use
Heavy machinery
To break it all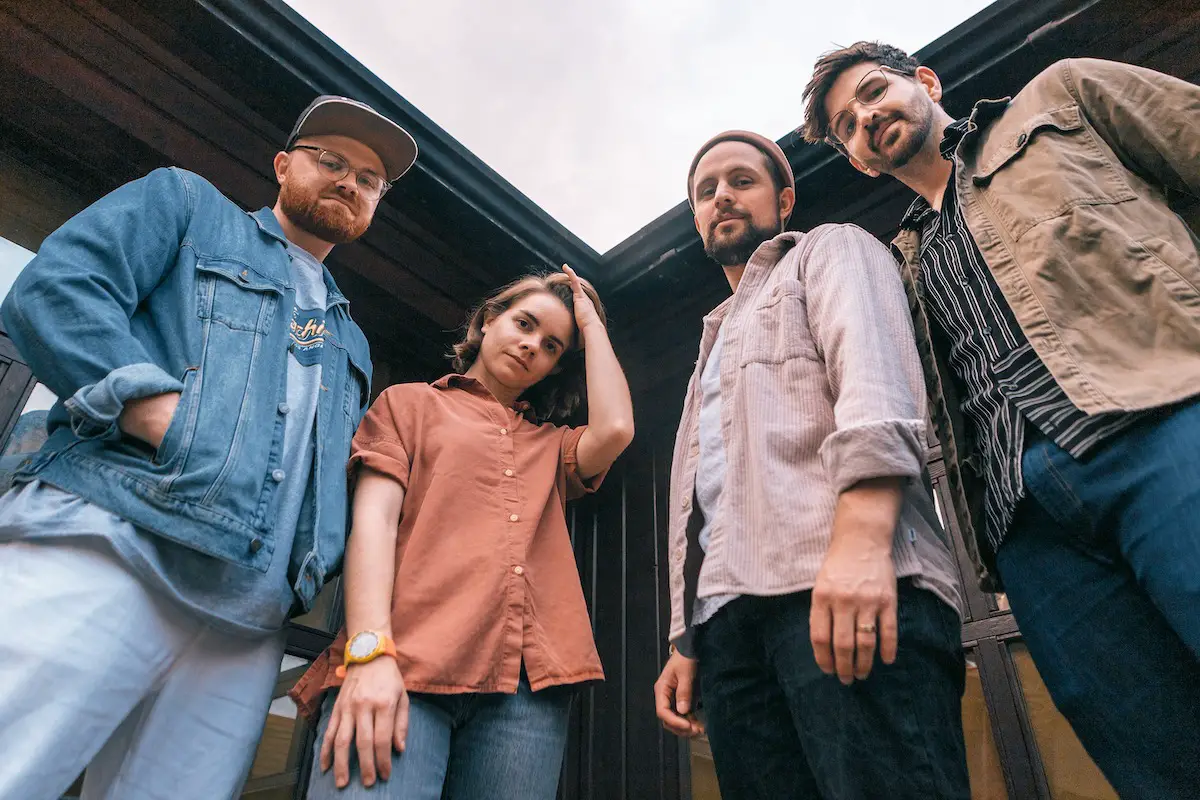 Already cinematic in nature, "Heavy Machinery" feels like a soundtrack to our innermost reckonings when experienced through its new music video.
"When thinking about the music video, we really wanted to collaborate with another art form to convey the song in a fresh way, and so Will got in touch with his friend Lewis Williams who he knew way back from his musical theatre days in high school and we fleshed out what you see in the video," the band tells Atwood Magazine. "When thinking about the concept for the music video we wanted to convey really clearly three defined spaces for the viewer to engage with representing the song's meaning in a clear way: #1 the outer and external world represented in the car park and street shots contrasted by spaces #2 & #3, which were shot in the gym with stark colour contrasts to represent the inner realm and the battle between the warring healthy and harmful desires. Will talked the concept through with Lewis and left him alone with the song to create and hone the initial dance, which was then tweaked and shaped together later on."
When asked about his process, Lewis Williams shares, "I started with the idea of 'dark' and 'light' and how that could move. After that I developed one single routine for both concepts but chose to change the intention and execution when dancing each one through. For example when depicting light, the moves would feel more soft, floaty, and have more extended movement, and when dancing the dark it would be more rigid, heavy and sharp. This single dance with different intentions allowed me to create the story of the inner workings of this man battling with his anxieties/demons."
like genesis I just want to run away into
the dark corners and just sink into my pain
It's a safe space but
it's fake, one day, i'll wake
like mowgli, almost eaten by the snake
But you never leave, never let me rot and fade
cause you, you give me visions
and they're clear as night and day
you're my higher power
on a, a campaign
and you, you stand up
when I, I give way
Of course, one of the reasons this video has such an impact is not only the choreography itself, but also how that choreography is channeled through the visual medium.
"When thinking about how to recreate the concept visually and capture it, we called up our friend Herbie (who Katie knew through various work contacts) and we talked through what we needed," the band explains. "He was so on it with catching the vision and bringing the camera and creative skills to bring it all to life. A particularly fond memory of the day is that we totally had not planned to have those crazy lighting effects going on in the chorus before the bridge where it all gets hectic. Herbie was just turning the main lights off and on to see if they were going to be of any use, and they turned on in random orders which created this really disorientating effect – and we just knew we had to fit it in somehow. So for those shots, there's no fancy lighting desk doing effects; it's literally Katie standing in the corner of the room switching the lights on and off randomly! We're really proud of the final song and video and are really looking forward to sharing it with the world."
Bringing with them a culture of peace, Pax Cultura's debut single is achingly raw, stunningly visceral, and beautifully cathartic. Stream the South London band's debut music video exclusively on Atwood Magazine, and stay tuned for more to come over the year ahead!
I don't want no wall within
don't want no room for darker things
break it now, break through all these chains
This revolution makes me sane
This revolution makes me sane
— —
Stream: "Heavy Machinery" – Pax Cultura
— — — —
 © Stéfan, The Photographer
:: Stream Pax Cultura ::
---