San Diego singer/songwriter Norii chronicles the ups-and-downs of love and heartbreak in her sorrowful piano-driven debut single, "So It Goes."
Stream: "So It Goes" – Norii
---
A talented musician from San Diego, Norii marks a stunning debut with "So It Goes," where she showcases her lyrical and vocal prowess backed by a calming piano melody. Her debut single, and the first of many to come, unites the universal experience of a whirlwind relationship finally coming to an end.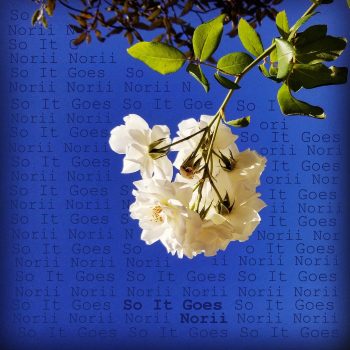 Atwood Magazine is proud to be premiering "So It Goes," out now. "So It Goes" manages to document all the emotions that come from a break-up as well, from the initial pain to finding peace for an eventual new beginning. Norii, with help from friends Danny and SE Berrios on production, further convey these emotions and connect with listeners through a lightly-haunting instrumental underneath the song.
Despite the production collaboration, the song, as a whole, was written entirely by Norii. Originally starting off as two separate songs, she made the right decision to eventually blend the chorus and verses into one heartbreakingly beautiful masterpiece.
"I wrote 'So It Goes' to figure out why I was so torn up about a breakup that I instigated. The truth of it is, I felt more in the breakup than I ever did during the relationship, and writing this song was my process of understanding that," said Norii about her debut's backstory. "I was really going through it long before I started seeing this guy, and it went unresolved the whole time. As a result, I ended up projecting my issues onto him, so I grew to resent him more every minute we were together. Being the one to hurt him conflicted with my sense of self at the time. Basically, I wasn't used to being the asshole."
Lines like, "I used to cry like that too / Be soft just like you / You're mean so I got harder" add to the representation of Norii's changing and conflicted emotions of the relationship in the song. It also portrays that, within the dynamic of love and Norii's case, both partners can be tough and vulnerable at the same time.
It's not common that many first songs are able to unify such a high level of emotion through personal experiences, yet, this debut does. Marking an excellent first choice of a debut single, the power and rush of "So It Goes" sets the bar for Norii's discography and range as a singer-songwriter and is 100% worth a listen to this weekend.
— —
Stream: "So It Goes" – Norii
— —
— — — —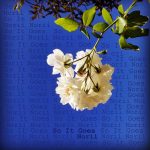 ? © 2020