Radiating love with heartfelt abandon, Racoon Racoon's blissfully sweet new song "Thunderbird" is a gorgeous acoustic ode to intimate connection and the joy of togetherness
Stream: "Thunderbird" – Racoon Racoon
---
I wake up every day, and I find that I love you more than I did the day before…
French chamber folk duo Racoon Racoon are a truly marvelous and bright spark of light in the music scene at large, keeping true to themselves while weaving wondrous tapestries of sound so that we may join in their moments of laughter, joy, and sorrow. Radiating love with heartfelt abandon, the pair's sweet new song "Thunderbird" is a gorgeous acoustic ode to intimate connection and the joy of togetherness.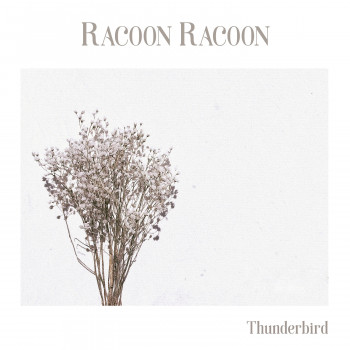 I have no fear
right now, and right here
laying down, living slow
'Cause I know that you're mine
and we'll be fine
World is spinning
and I am singing
getting high on your perfume
playing loud your favorite tune
Atwood Magazine is proud to be premiering Racoon Racoon's acoustic love song "Thunderbird," out October 11 via Bramar Records. Consisting of Léa and Léonard, two French lovebirds, Racoon Racoon formed and introduced themselves to the world in 2016. They released their debut EP Our Love's Funeral in February 2017 via Germany's Majestic Casual Records, followed by their sophomore EP Dawn Chorus in spring of 2018.
Throughout their music, Racoon Racoon have evoked an acoustic folk-pop warmth akin reminiscent of Angus & Julia Stone on one end, and She & Him on the other. Neither shy of sharing their true emotions, nor afraid to make music the way they want to hear it, the pair's three-year discography showcases a strong attraction to instrumental and vocal harmonies and an expanding understanding and ear for crafting subtle, yet cinematic orchestrations.
Nowhere is the beauty of Racoon Racoon music more apparent than on "Thunderbird," an intimate love song full of heart and soulful depth.
I wake up every day
and I find that I love you more
that I love you more
than I did the day
than I did the day
the day before
"We had been willing to write a slow for a long time, à la Sam Cooke, and 'Thunderbird' just naturally came out to be the one," Racoon Racoon tell Atwood Magazine. "Unlike pretty all of our songs being about break-up, this one is just about plain love, the kind that overwhelms you. We wrote it during summer last year, in Spain, in Léa's old family house. Being a very ancient house, it's a very dark mansion, and at the end of the day after spending the whole day writing new lyrics and melodies, and cooking (basically the two main activities we did during that time), we always escaped to spend the evening by a lake nearby and fine tune our songs, testing them live in front the audience, aka the ducks chilling there."
"Then when we had the final version of the song," the pair continue, "we wanted to give it some very retro feeling, this '50s vibe you only find in old classics or movies, like the ones your grandma would listen to with you looking through the window at the back of her old car. So one year later, when we finally had the opportunity to record the song properly, we drove to Belgium to record Emile on the violins and Thomas from the Brussels Philharmonic Orchestra on the double bass, who both did a fantastic job, creating this very specific romantic feeling."
Léa & Léonard have a majestic way of seeming simultaneously reserved, and yet completely out and in the open. Accompanied by visual snippets from Dutch filmmaker Felix Van Groeningen's 2012 film The Broken Circle Breakdown, the song emanates with the magnetism two halves of the same whole can feel when they're deep in that beast we like to call love. Their voices glow with affection and adoration: "You know I'm a dreamer and I hope that forever you'll be mine, and we'll be fine," Léa sings in the final verse – laying her heart out as simply, and truthfully, as possible.
Romantic and tender, "Thunderbird" echoes the throes of spring as we dive into the depths of Autumn.
Stream Racoon Racoon's latest song exclusively on Atwood Magazine, and stay tuned for more from the duo via the links below! With music so poetic and hauntingly pristine, Racoon Racoon are a must-have artist for all lovers of romance, folk, and acoustic music alike.
Now you're dancing
A piece of hair behind your ear
Leaving town
Are we running out of time?
Whatever I do
You're on my mind
Am I drowning?
Is that loving?
You know I'm a dreamer
And I hope that forever
You'll be mine
And we'll be fine
Stream: "Thunderbird" – Racoon Racoon
— —
— — — —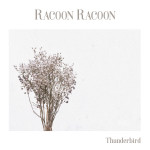 ? © Yoris Photographer
:: Stream Racoon Racoon ::
---