The delicate yet impassioned musings on 'Home' provide Rhye with its greatest album to date – a sultry collection of songs whose style is nonpareil.
•• •• •• ••
There is no mood-setter quite like Rhye. Since the 2013 debut Woman, Rhye has without fail created art that explores the heart and humanity with fiery passion and a fervent display of artistry. Whether it be R&B, disco, or synth-heavy accompaniment, Rhye's Michael Milosh manages to have complete control over each soundscape, allowing him to achieve a level of vulnerability and sultriness that still has no equal. On Home, Rhye has reached a new tier, each track culminating into an album that very well might be Rhye's best yet.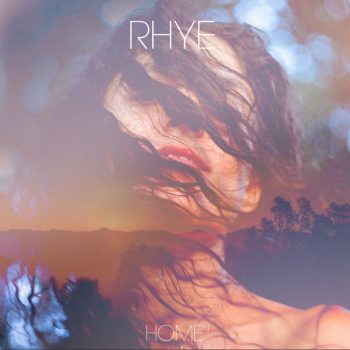 Like much of Rhye's work, love is the theme of Home, deftly exploring its many faces with a refined tone. Milosh has consistently evolved his sound, and this latest album offers insight into just how much he's learned and honed his craft. From the synths to the wood instruments, each of these pieces come together in absolute harmony to ensure that each song carries an emotive flair that will last, providing a level of mirth that only Rhye could accomplish.
The choral arrangement on "Intro" is a perfect beginning. The celestial quality the choir brings acts as the window to the album as a whole, setting up for an experience that will (and does) take listeners far above the welkin. "Come In Closer" proceeds it, further enriching that celestial quality through those dulcet tones of Milosh. A slick groove follows when the percussion joins along with the hypnotic bassline. With the accenting strings joining not far after, each note hit only serves to further enrapture. The bass, the strings, the keys – it all makes for an astonishing start that, thankfully, never lets up.
Watch: "Come In Closer" – Rhye
As the title suggests "Beautiful" is nothing short of its name. "When you feel what you feel/Gives me chills through my heart," Milosh croons, never failing to make listeners swoon. It drips with pure style, making for one of the album's most seductive tracks. With "Safeword," some playing from a nylon string guitar offers a new and enriching spice to the Rhye formula, giving it a buoyant charm. When the strings make their way into the melody, an onrush of instrumentation swirls to give the feeling of unfettered joy its anthem.
"Hold You Down" decides to get a little rough – but playfully so. The electric guitar adds a heavier element that complements the track's name quite well. The heavy element turns weightless, however, near the end. With the chorus returning, ethereality is achieved. On "Need a Lover," the lyrics take a spotlight with their vibrant scene-setting. "We're all alone in our thoughts/Like gentle shores with jagged rocks/A quiet storm is building up/I'm on the darkness inside." Each word carries purpose, unfolding into a lush story that listeners would be hard-pressed not to be captivated by.
Milosh pulls a fast one with "Helpless," diverting from what most might assume to be a sadder tale with such a name. Instead, it's pure adoration. One of the more evocative tracks on the album, "Helpless" is a promise, one that would see a heartfelt display of love forevermore. If one were in the mood to dance, "Black Rain" would be the answer. The disco-inspired melody is world-class; the notes undulating with a groovy grace that will leave all spellbound. Its music video is proof enough of the song's danceable quality. The chorus is boisterous and impassioned which only helps in instilling a fire within listeners, giving them a burning desire to let loose.
Not quite the jump up and down style, but "Sweetest Revenge" offers a groove nonetheless, albeit more subdued. The keys and strings come together with precision and give listeners a reason to sway back and forth to this tale of former lovers. Almost like a last-ditch effort, "My Heart Bleeds" journeys into a story of a fading love and the work needed to salvage what is left – if possible. As the iconic whispered vocals from Milosh continue, they take on a different tone with the words being sung – practically haunting in its delivery.
Watch: "Come In Closer" – Rhye
Now, "Fire" takes things much slower with its piano accompaniment and its calmed melody. There's a strong emotive presence on the track that provides the album with one of its most sultry tracks. Acting as the penultimate closer, "Holy" takes queues from "Fire" with a placid melody that oozes with provocation and heart. The album is a rise and fall, the final tracks being the guide down from listeners' dreamscapes, and "Holy" does so with immense grace.
"Outro" is then that final exclamation point to all that has led to this point, an angelic outpouring of emotion that envelops the soul with the beautiful vocal work from the Danish National Girls' Choir.  It's a peaceful end to an experience filled with sex-appeal, playfulness, and enough elegance to bring smiles to even the staunchest of people. With hearts now filled and more than likely seduced, and it's time for the story to close, and "Outro" is the perfect storybook ending to a journey of the utmost sincerity and majesty.
Rhye never fails at creating magic, each album a unique experience that stays within the mind well after listening. A new zenith has been made with Home, an album whose mélange of styles created a fierce bloom of incomparable beauty that has already given 2021 a considerable gift. The talent Milosh possesses is not to be overlooked, and Home an album not to be forgotten any time soon.
Home releases January 22, 2021, via Loma Vista Recordings.
— —
— — — —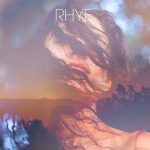 ? © 2021
:: Stream Rhye ::