Jackie McLean of the indie band Roan Yellowthorn grants us an inside look at the making of an album from start to finish in her 'Breaking The Record' column.
— —
It's already three weeks into the new year and I have hope. I have hope that this year will be, in the words of the Counting Crows, better than the last. I have hope that good things will happen. I have hope that there will be brighter days. I have hope that people will unite. I have hope.
It's a good feeling after a lot of hopelessness. It's good to see the light coming through.
Just jumping into the Breaking The Record series documenting the making of our album from start to finish? Read part 1 here!
I'm not making resolutions, per se, this year. It feels like enough to be alive and well. But I do have hopes for the year 2021. Here are some of them. I hope:
To go to a city and be in a crowd.
To see my brother, who I haven't seen since the start of the pandemic.
To travel. To take an airplane. To take a roadtrip. To go to new places and have it be safe.
To gather with other people. To go to gatherings, to hug friends, to put my face close to someone else's face and laugh and talk.
To play live music
To see live music
To collaborate with artists I love
To go to California
To see my kids play with other kids
To eat in restaurants
To go to a spa
I wonder if these things will be safe and possible this year. Already, it's hard to imagine that they ever were. But they were, and not even that long ago. It's amazing how people can adapt.
Creating music has helped me cope during this time. Writing songs and working on songs and thinking about songs. I've been on my phone and the internet more than I'd like to admit. But I also wrote an entire novel and have read a good number of books. The one I'm reading now is one I can't put down. I love finding a book like that.
At times, it's been challenging to manage all of the facets of life. And I'm lucky to have people to help me. It takes a village, they say, and I believe that to be true. One of the terrible things about the pandemic is the fact that it's fractured villages, separating many people from their systems of support. Community is important, both in a physical and emotional sense. That's only been highlighted over the past year, I think.
Yoga has helped me, when I remember to do it. Reading. Writing. Being outside. All of these things help. Connecting with people. That helps maybe the most. And, for me, that's what music is all about. When I make music, I do it in order to work through my feelings. And also to connect to others through that honesty. Honesty cuts through the extraneous layers of social expectation. It gets to the core of things. And I think it expedites connection. It can allow people to connect over vast stretches of space – to feel an immediate connection. I treasure that. It's the best part about creating music and sending it out into the world. And speaking of sending music into the world –
In terms of the album we're working on, things are really coming along. We have the artwork, we have two videos completed, we have the cd packaging designed, we have graphics and merch and visuals. Everything is pretty much ready to go. You'll have to keep an eye out for what's next!
— —
— — — —
— — — —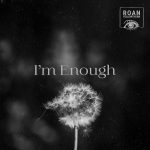 ? © Jackie McLean
:: Breaking the Record ::
---