Ray Silvers creates her own romantic paradise in astonishing debut single "Drive," the song of the summer which begs to be blasted from speakers everywhere.
Listen: "Drive" – Ray Silvers
---
This phrase is said a lot, and most of the times in a throwaway manner, but I mean it when I say that Ray Silvers' debut single "Drive" is the song of the summer. "Drive" is a collection of everything you can want in a song: honest and picturesque lyrics, sonic complexity, jaw-dropping vocals, a great beat to dance to, relatability, and a mystery that always keeps you coming back and begging for more.
The 18-year-old LA native is launching her career with a fantastic debut single. The production on "Drive" is divine, with so many different layers and twists and turns that every listen brings about a new discovery. Silvers' voice complements the instrumentation extremely well, adding warmth and a human touch to an already seductive, enticing, and complex soundscape.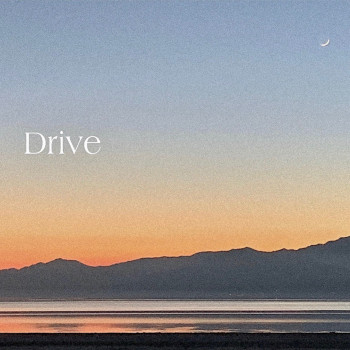 The sound of a tape recorder introduces us to "Drive", followed by keys which increase our anticipation and, almost hanging by a thread, pave the way for Silvers' voice to come in. Silvers opens the song wondering. She tries to figure out what makes her significant other special, attempting to decode a feelings that most have tried and failed to decipher, and never comes up with an answer, at least not one she tells her listeners.
Maybe it's the way I feel when I'm with you
Maybe it's the way you do the things you do
Maybe it's the way it's the way you smile when you're asleep
Maybe it's because of me
On an Instagram story, Silvers said "Drive" is "essentially every person [she's] ever been with. [She] wanted to sort of encapsulate that feeling when you're young and experiencing everything young love entails for the first time. There's something invigorating about being out late with a boy/girl all by your little self and knowing your parents never have to know… You just feel invincible and genuinely free for the first time".
This feeling of freedom is especially felt on the song's chorus, where Silvers ad libs an infectious melody and her voice, floating above the song's other instruments, is enveloped by even more layers of breathy, light vocals. The guitar, which is a constant throughout the song, grounds the listener as they gladly get lost in the sea of Silvers' voice.
Next, Silvers describes a Bonnie and Clyde-esque scenario in the lyrics, one which combines the thrill of being alone with your significant other and feeling like anything is possible, wishing the night was everlasting. It paints a movie-like picture, the paradise and thrill of having all the time in the world to do whatever you want with the person you love. You can just picture two teenagers on a motorcycle or convertible car, speeding across the highway under the stars, feeling like having each other is enough to survive whatever comes next. It's the perfect encapsulation of the intensity of young love.
Riding at night
And it's so cold
And we're alone
Never been so far from my home
And we're on the run
And we've got our guns
Pulled to our chest
You say we're heading west
While the lyrics are effective and dripping with infatuation, "Drive" really wins the listener over with its production. Co-produced by Silvers herself and Jasper Harris, what could have been just another cookie-cutter, tropical-sounding pop song is actually a musically complex, meticulously thought out track that allows itself to surprise the listener at almost every turn. It's the small things, like having a huge chorus instantly followed by only a stripped back guitar and vocals, or the sound of the tape recorder opening and closing the track, or an extra couple of vocal runs in the song's final seconds, or simply adding that extra guitar riff at the start of the bridge, that make "Drive" such a great listening experience and show us Silvers' authenticity and true artistic identity.
The song invites you in slowly, gradually pulling you into Silvers' world, giving you the chance to become familiar with the lyrics and melodies of the verse and chorus, and then leads you through a beautiful and thrilling sonic journey. Simplifying the song structure and making the chorus and verse so enjoyable and easy to sing along to was a genius move on Silvers' part, since it gives the listener the chance to actively participate in the song by singing along while ,melodically and production-wise, "Drive" takes the listener to uncharted territory.
A brief but necessary nod should be given to Silvers' voice, which is a large part of why the song is such a joy to listen to, given her immense storytelling capabilities and stunning vocal ability that carries her from whisper-like, intimate moments to powerhouse-like high notes.
In under three and a half minutes, Ray Silvers has created her own romantic summer paradise with "Drive", a song that begs to be blasted from speakers everywhere and encourages you to be as free and daring as a young teenager in love. It is an astonishing accomplishment as a debut single, one which positions Ray Silvers as one of the most exciting artists to watch and introduces her to the world as an experienced producer and songwriter who has the rare ability to tell compelling stories and create whole worlds with her music. One can only wait and see where she takes us to next.
— —
— — — —
Connect to Ray Silvers on
Instagram
? © Lillie Miller
:: Today's Song(s) ::
:: Stream Ray Silvers ::