It seems unlikely that a chill, vibing song would be the sort to hit so close to the heart, but ISLAND have a knack for defying expectations: The unsigned London quartet have been breaking the rules from the start, chasing success in their native UK and abroad while maintaining autonomy and independence. It goes to show that when your music is authentic and honest, people will listen.
It's a lesson the members of ISLAND have deeply internalized, though perhaps more so for themselves than for their fans. The self-described perfectionists are as much painters of aural soundscapes as they are crafters of delicate songs, seekers whose balance of the spoken with the unsaid reveals a deep pool of self-expression waiting for release. ISLAND's remarkable talent and taste are best evidenced on their latest single, "A Place You Like."
A waterfall life
We're wandering by
I'm walking on golden tainted skies 
But it's colder at night
Without you by my side 
I'd stay every single perfect night 
Listen: "A Place You Like" – ISLAND
---
The past year has been a wild ride for Rollo Doherty (vocals, guitar), James Wolfe (bass guitar), Jack Raeder (guitar), and Toby Richards (drums): It was only a year ago that ISLAND's debut EP Girl (November 2015 via Beatnik Creative) introduced the band's heavy, guitar-driven and passion-infused wail of a sound. Less than a year later, the band played a sold-out show at London's 800-capacity Scala, a feat few indie bands can hope to achieve in a year's time – especially in as busy and bustling a city as London!
And yet, this is still very much the beginning for ISLAND. The band's sophomore EP A Place You Like is due out the first week of February 2017, also via Beatnik. Singles "Waves" and "A Place You Like" already show ISLAND's growth and maturity as the foursome hone in on their tone and expand their language, finding strength deep inside and allowing those intense emotions to wash over them and their music.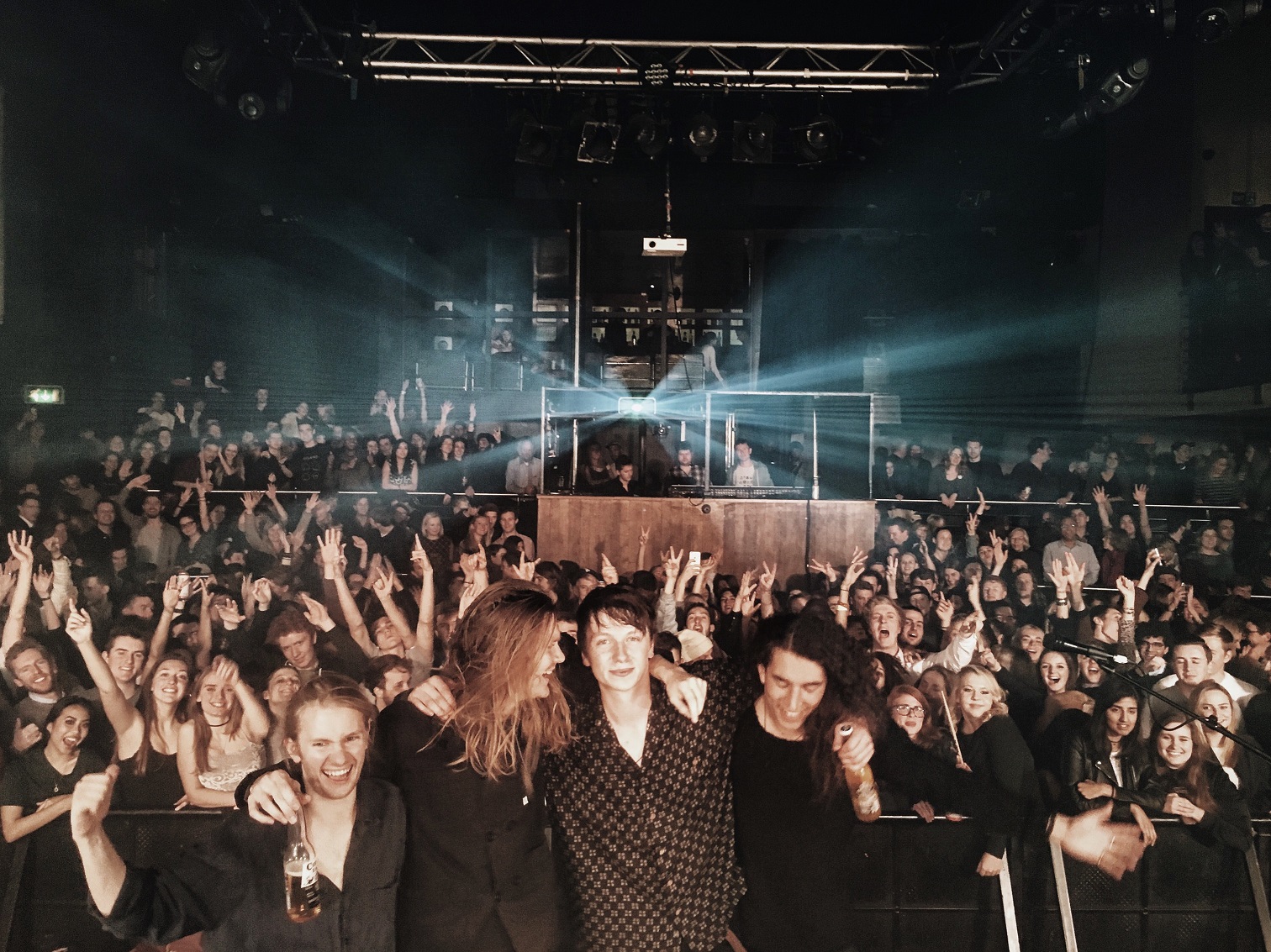 And I could go my own way
but I'll follow your eyes
You wanted my time
so take me to a place you like
And when I go my own way.
I'll be living a lie
Only you on my mind
"A Place You Like" is the exemplar for ISLAND's current creative state. Described by the band as a "surrender of all decisions for the sake of being taken back," the single engulfs the listener in its mellow melancholy. Vocalist Rollo Doherty gives his full self over in a humble, defeated cry for mercy as the surrounding dark aura ebbs and flows in steady rhythms and wispy riffs.
It's as if the music is fighting the words: Shuffle along, it says. It's over; you've lost. At the end of the day, perhaps the song is a hopeless plea for redemption – a whisper into a long and weary night, and ISLAND already know how the story ends. Doherty's words fall on deaf ears; indeed, the chorus is not so much a climactic release of tension as it is a blatant increase in tension: Emotions don't get resolved, and musical build-up does not get a proper waterfall of energy back to zero.
Rather, ISLAND leave us with these pent-up emotions and elevated heartrates, and all we can do to deal is play the song again. Get to know these indie warriors through our exclusive interview below, and look out for more news from ISLAND in 2017!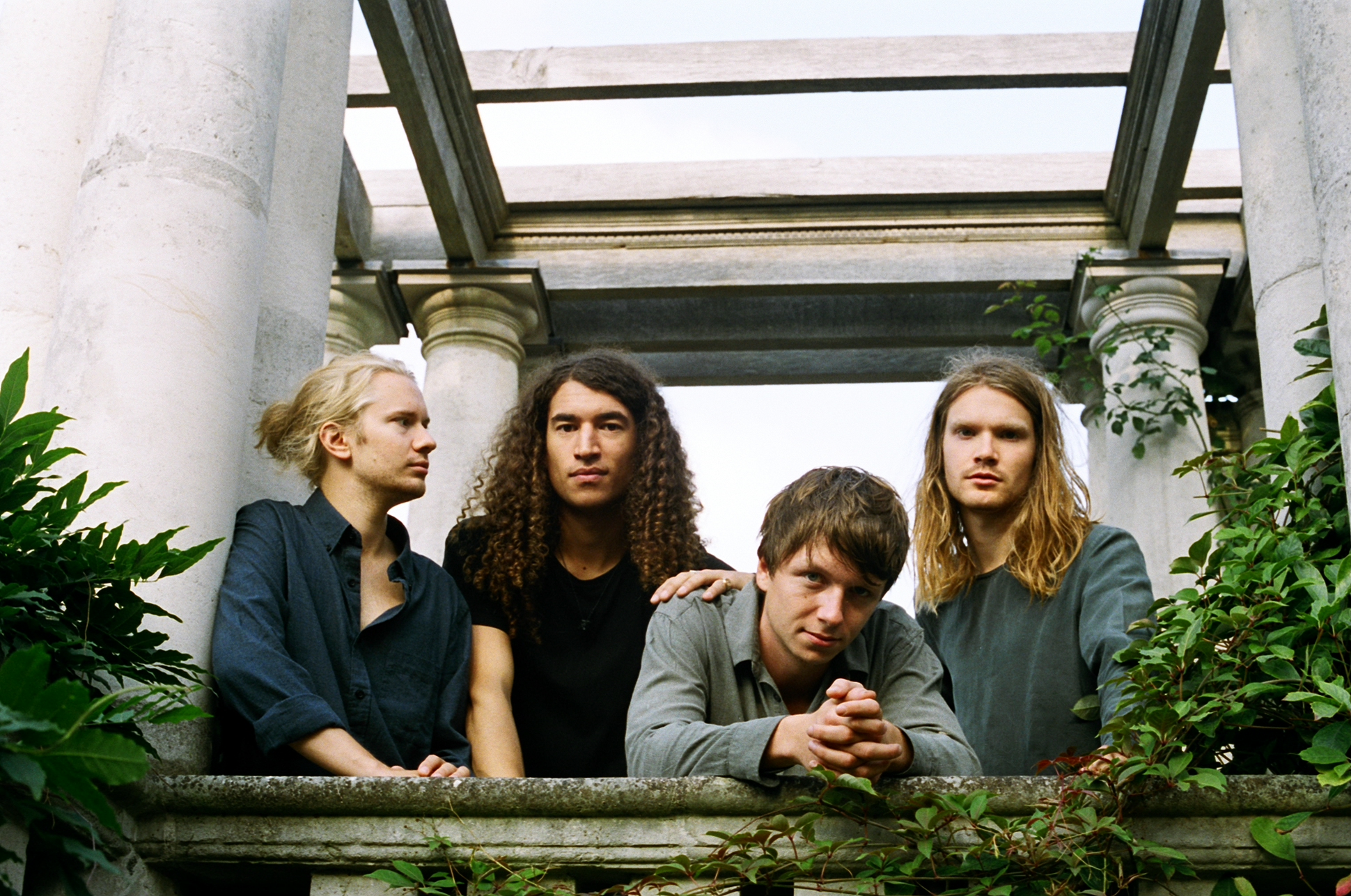 A CONVERSATION WITH ISLAND
Atwood Magazine: Generally speaking, what do you feel are the greatest differences between your first and second EPs?
ISLAND: The most significant difference for us is that we've got much closer to capturing our live sound on record than the first EP. Our whole recording process was a revelation for us and we felt super comfortable throughout.
How have you grown, musically speaking?
ISLAND: Naturally we've got much tighter from playing together so much and we feel our songwriting has definitely matured through that. We're always looking to create something different with every tune we write, whilst maintaining our sound – so it becomes more difficult every time, but we definitely enjoy the challenge.
What is your favorite quality of your new music?
ISLAND: We've always taken pride in our attention to detail with dynamics, and also the way we incorporate energy into more laid back tunes.
We're always looking to create something different with every tune we write…
There's a lot of emotion imbued in these lyrics, and in turn in the music that fuels them. What inspired this song?
ISLAND: The song is a very personal one, it's about realising one's mistakes and is a cry for forgiveness.
"Take me to a place you like." How literal is that request?
ISLAND: The statement is more emblematic – the key is in the "you." The song is a surrender of all decisions for the sake of being taken back.
When you perform "A Place You Like," who or what drives your emotion? Is there a specific place, person or memory that comes to mind?
ISLAND: The song has a kind of driving vibe about it – rhythmically and melodically – so it definitely brings back flashes of us all being on the road, quite literally cruising down the Autobahn.
Having written two EPs now, where you do find the band struggles? What do you still need to work on?
ISLAND: As with most bands, obviously we're always striving to become better every day and we're massive perfectionists – we try to raise the bar with every new song we write, and every live show has to be the best show we've ever played.
Following up to the last one, what things are ISLAND really good at and sure of?
ISLAND: We're pretty organised and always on time for meetings, which we know isn't very rock and roll. We really get hands on with all aspects of the band and like to be included in every decision, however small.
ISLAND's music has, to date, felt very much about the internal experience. Is this a key character trait for the band, or something that could develop and change over time?
ISLAND: Although the songs have very personal themes, such as emptiness and loneliness, these feelings are incredibly common in the world we live in, so a vast number of people can relate to them. With the internet being such a strong part of everyone's lives now, it seems like the thing that's connected us all has really created so much more loneliness, and the idea of community has taken a real hit from it. So that's a current common theme – though there's no telling what we'll be writing about tomorrow.
It seems like the thing that's connected us all has really created so much more loneliness…
Think back to the beginning of this year. Where was ISLAND in January, compared to right now?
ISLAND: We were searching for the best way to record, trying out lots of different spaces and techniques, struggling to capture the live energy on record. It's been a really important step to have now found our comfortable process.
What does 2016 represent to ISLAND?
ISLAND: Despite 2016 being a fairly strange and gloomy year for most of the world (including us)… it's been a massively positive year for ISLAND. We've grown a lot as a band and achieved most of the goals we'd set ourselves a year ago.
— — —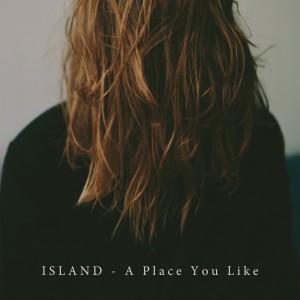 cover photo: ISLAND © Flore Diamant
 ::More from ISLAND ::